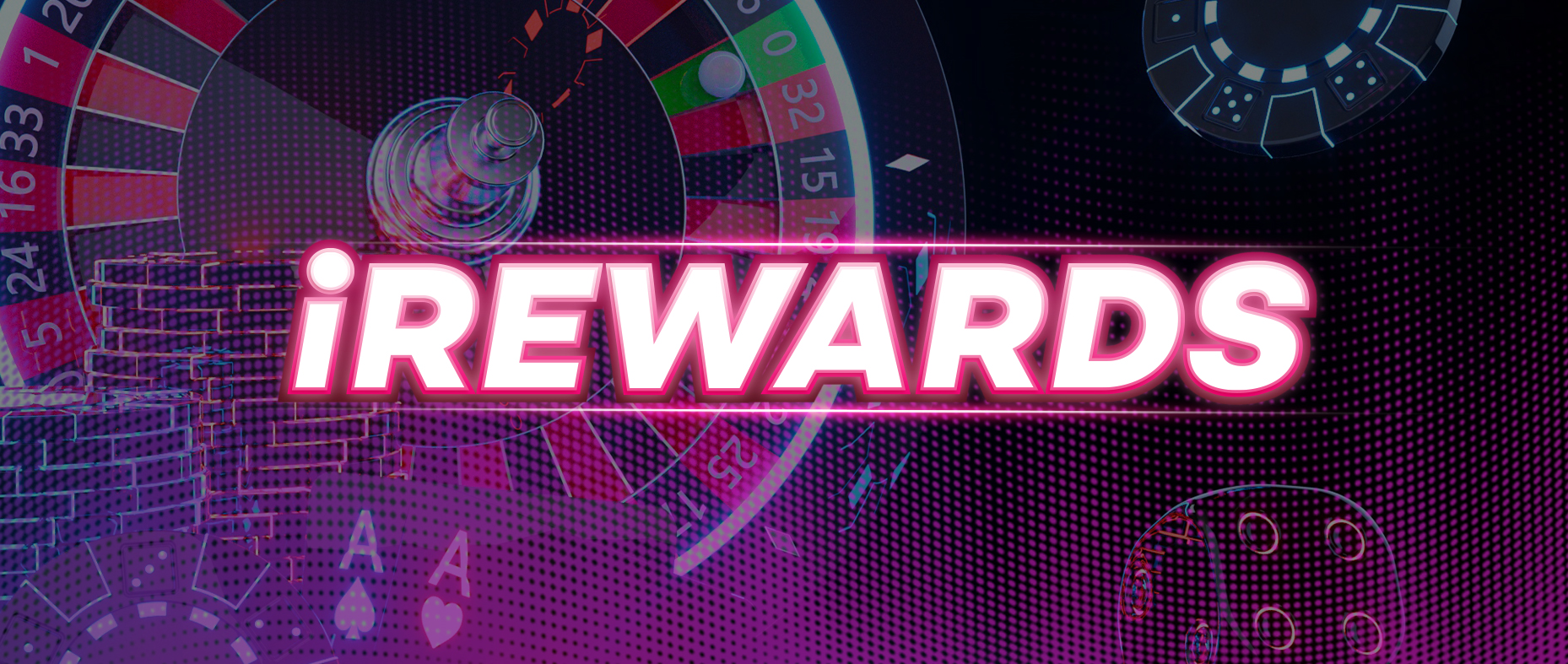 WHAT IS iREWARDS?
Reward yourself with Borgata Casino's Exclusive Online Rewards program, iRewards! iRewards is a loyalty program designed to reward players for the time they spend playing real money games at Borgata Casino.
Every time you play for real money you'll earn iRewards Points (iRPs) –Use them in our store, redeem them for cash, bonuses, Express Comps, or to participate in special promotions.
iREWARDS LEVELS
When you reach each level, you'll have immediate access to the specific rewards for that tier. Simply continue to play to maintain your level or increase your play to move up.
Loyalty Tier
Points Required
iRPs for $5 Express Comps™
iRPs for $25 Cash
iRPS for $25 Casino Bonus
iRPs for Real Money Play
Exclusive Offers & Discounts
A Comp Room at Borgata Hotel
Red
0
100
5000
4200
✓
✓
Red Plus
150/month
88
2500
2000
✓
✓
Silver
650/month
75
1560
1400
✓
✓
Black
2500/month
72
1250
1000
✓
✓
Black Elite
15,000/quarter
66
937
400
✓
✓
✓
HOW TO USE iREWARD POINTS
WHERE CAN I REDEEM MY iREWARDS POINTS?
If you've accumulated a stockpile of iRPs, you've earned the right to shop at the iRewards store. Inside, you'll find a wide variety of items from cash, bonuses, electronics, clothing and more.
To visit the iRewards store, log into your Borgata Casino account and access your account homepage, click on the Rewards tab and then click on the iRewards Store icon. Cash, bonuses, tournament dollars, and tournament entries purchases will be applied to your account immediately after your order is processed. Please allow 1 business day after order completion for Express Comps to be applied to your M life account and 2 weeks for delivery of physical store items. If you have any questions about the iRewards store, please contact support.nj@borgataonline.com.
WHAT CAN I REDEEM MY iREWARDS POINTS FOR?
The beauty of the iRewards loyalty program is its versatility. You can use your iRPs (iRewards Points) for a wide variety of purchases from store items to cash to online bonuses. Our store items include an extensive selection of electronics, clothing and accessories, and more. The iRewards store also offers many items that give you even more opportunities to win big with options to redeem your points for cash, tournament entries, bonuses, and tournament dollars. You can also use your iReward Points to purchase Express Comps which can be redeemed for rooms, dining, and other amenities at any MGM property.
To redeem your iRewards Points for online bonuses, Express Comps, and other store items, go to My Account → Loyalty → iRewards.
| | |
| --- | --- |
| GAME TYPE | WAGER TO EARN 1IRP |
| SLOTS | $10.00 |
| PROGRESSIVES | $20.00 |
| ROULETTE | $25.00 |
| VIDEO POKER | $75.00 |
| BLACKJACK | $75.00 |
| CRAPS | $75.00 |
| OTHER | $10.00 |
Points cannot be accumulated via low-risk bets on Roulette, Single Deck Blackjack or Texas Hold'em Video Poker.
Redemption rates and cost of store items improve greatly as you reach a new tier.
iReward Points are valid for 180 days from the date you earn them.
On the first day of every month, iReward Points older than 180 days in your account will expire.
You earn points by playing in Borgata Poker games which have a rake or fee. Points in Ring Games are earned at a rate of 2 points for every $1 in rake you contribute.
In Borgata Poker tournaments, you earn points based on the entry fee. You receive iRPs at the rate of 2 iRP's for each $1.00 USD in fee paid.
For example, if you play a tournament which costs $20 to enter, $18 goes into the prize pool, and $2 is the entry fee. You earn 2 iRP's for each $1 USD in entry fees, so you would receive 4 iRP's for playing this event.
In a $10 buy-in Sit & Go poker tournament with a $0.90 entry fee, 1.80 iRP's will be awarded to each player who played in the tournament.