Whether you're an online bingo player, or you're just a fan of playing the occasional bingo game with friends and family, you'll know that it's one of the most enjoyable and entertaining games out there.
The growth of online bingo games has made it much more accessible and many people now play online bingo at home and on their commutes to and from work. Given its straightforward rules and entertaining gameplay, bingo is a natural fit for both desktop and mobile platforms.
It's this fun factor and the simplicity of bingo that has also made it a perfect form of charity fundraising. It's been an excellent tool to raise money for hundreds of years and has a long history of being used in this way by churches and other charitable organizations.
We're going to take a look at why bingo is the perfect charity fundraising game, as well as a few tips for you to hold your own bingo fundraiser.
It's easy to play
There's no doubt that bingo is one of the easiest games to play. Whether you play bingo online or you head down to the local bingo hall, it's something that everyone can understand and easily get to grips with.
All people have to do is have their card and their daubers at the ready, listen out for the number being called and then mark it down on their card. If they form a vertical or horizontal line, complete a pattern or fill the card, then they shout "BINGO!" and win. 
It really is a straightforward game and its simplicity makes it the perfect choice for a diverse group of participants.
It's inexpensive
There's not much cost involved when it comes to setting the game up, and this means that tickets can be relatively cheap too. The last thing you want to do is price people out of a charity event and the low cost involved in a bingo game night allows people to pay an affordable price to take part.
When looking at costs in general, the venue and sound system will be the priciest parts of the event, but many charity organizations will be given these for free or at a discounted price. All you have to worry about is printing a bunch of cards and supplying players with pens/daubers to mark off their numbers.
It can host a lot of players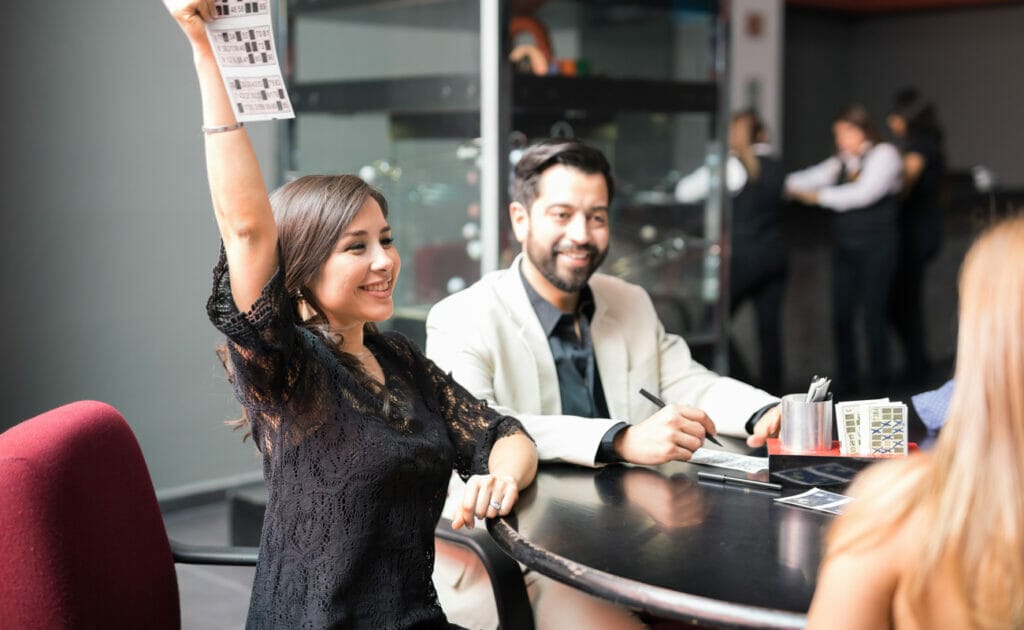 Ultimately, you want to make as much money during a charity fundraiser as possible and having more players will bump up the bankroll nicely. The great thing about bingo is that there isn't really a limit on the number of people that can take part in one game.
The number of people at a bingo event is usually decided by the capacity a venue can hold or the number of tickets on sale. 
In fact, the largest in-person bingo event took place in 2006 in Colombia with 70,080 participants. An online bingo fundraiser can obviously take even more players. For example, in 2010 Coca Cola organized the biggest online bingo event in Japan that hosted 493,824 people.
Something people of all ages enjoy
The great thing about this game is that it spans the age groups too. Of course, bingo was hugely popular after WWII and many bingo halls and events flourished for decades after this. Then along came the online version and suddenly younger people also wanted to get involved and now play bingo online. Bingo is something that doesn't only resonate with one generation and is appealing to many different people.
Offers an opportunity to sell food and beverages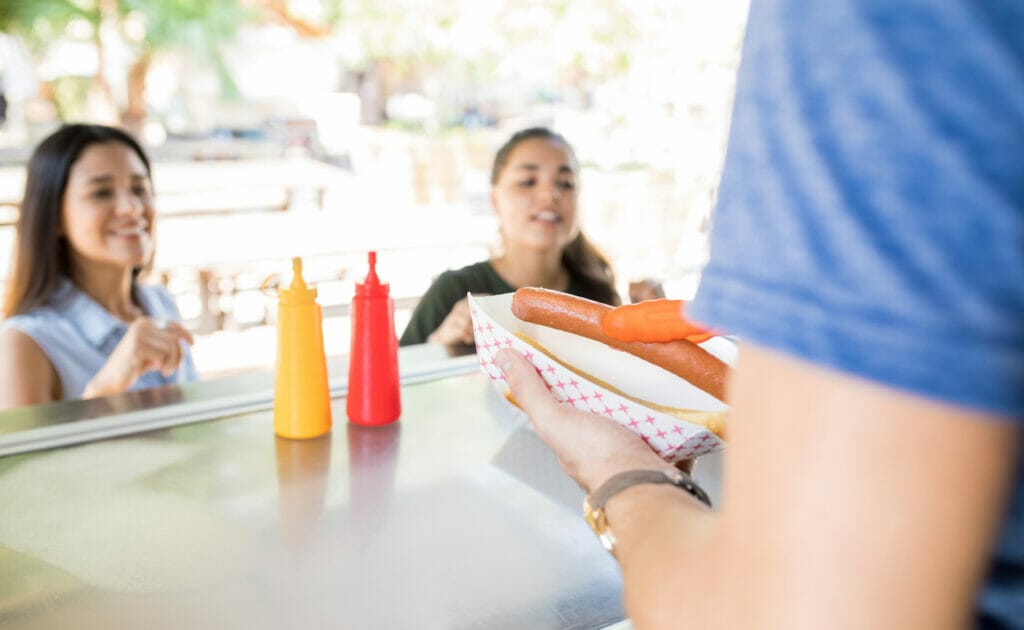 A bingo game can be thirsty and hungry work and most people attending a charity game will work up some sort of an appetite. This is an opportunity to sell food and drink to participants that offers another way of making more money for the charity of choice.
Tips for your own bingo fundraiser
As you can see, there are many reasons why bingo and fundraising go hand-in-hand. If you're thinking of hosting your own bingo fundraiser, here are some handy tips.
Choose your charity
Of course, the most important aspect of this whole experience is the charity that you will be donating your proceeds to. It's always important to choose a charity that is close to your heart, whether that's an animal shelter, a charity for homelessness or an old-age home. 
Discuss your idea with the charity you have chosen to check if they have any requirements or want to be involved on the day.
Set a budget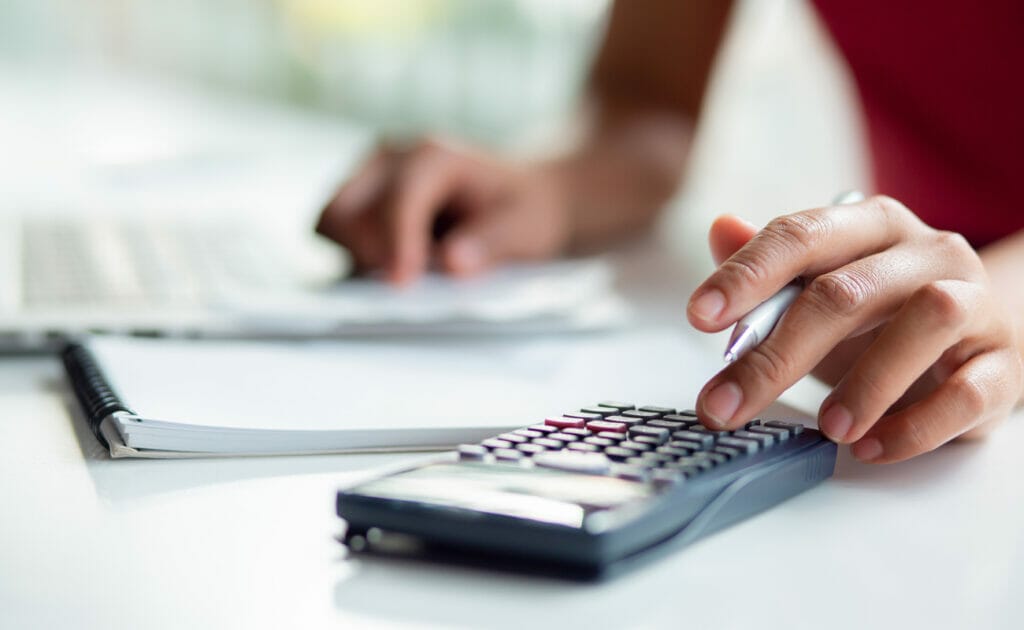 Of course, it's always astute to set a budget beforehand, as you have to cover your costs if you want any money to give to your chosen charity. 
First things first, you need to write a list of all the things that you need to hold a successful event, like a loudspeaker, cards, daubers, food, drinks and a venue. This will help you to decide on the ticket price – it will need to cover costs and still make a profit.
Find a venue
Your venue can make or break your event, so it's important to get this one right. Try to find a venue that is a good size for the number of players you're expecting and ensure that they are happy to handle the event. A local town hall is always a good idea, but you could also choose to host it at a pub, or even your own home if it's a small event.
Choose the type of bingo
Bingo comes in many different forms and it's important to choose the bingo that you want to play before the event. The most popular types of bingo are 75-ball and 95-ball bingo, but you could also play fun, themed bingo games such as music bingo.
Choose the prizes
Prizes don't have to be lavish, but the better the prizes, the more people you'll attract. It's always a good idea to approach local businesses for prizes, whether that's hamper baskets, vouchers for restaurants, nights in a hotel and so on. You'd be surprised at the number of businesses that are happy to help out the local community.
Promote your event
Of course, you've got to get word of your event out there and luckily there are plenty of ways to do this. Take to your own social media pages to promote your event in your own circles, or take out an affordable ad. Put up flyers around the area and get an ad into your local newspaper.
Have fun
It's essential to keep in mind that although this is about making money for charity, there's no point in hosting a bingo event if it's not enjoyable. So take time on the day to stop stressing about what's going on and talk to your guests and have some fun.
Play with Borgata Bingo
As you can see, hosting a bingo fundraiser for charity is straightforward, effective and lots of fun. At Borgata Bingo, we've got you covered with different virtual bingo rooms and much more for when you aren't busy with your big bingo event. 
Register with Borgata Online Casino and play bingo games online.