If you've been experimenting with online poker games and you're starting to feel quite pleased with your skills and strategy, then you might be ready to try your hand at online poker tournaments. These tournaments are quite different from playing video poker online. Instead of playing against the computer like you might be used to, you'll be playing against real people, many of whom are skilled gamblers with many years of experience. This opens up a whole new world of opportunity for improving your skills and taking on new and exciting challenges.
A unique practice you may encounter when entering knockout poker tournaments is that of "bounty hunting." We'll tell you how to deal with "bounty hunting" and how bounties might impact your playing strategy as a beginner or intermediate player. You'll also learn other fantastic poker tournament tips to add to your arsenal.
Bounty hunting, explained
When playing a knockout tournament, there's a bounty on every participant (usually equal to half the value of the buy-in.) Every time you eliminate an opponent, you're granted a cash prize equal to half of the eliminated player's bounty, while the other half is added to your own bounty. The more wins you rack up, the more attractive a target you become to other "bounty hunting" participants! According to poker professionals, "bounty hunting" is something of a gambling art and is why knockout tournaments are often the most profitable tournaments in the online gambling universe.
A player might use many different approaches to snag a bounty, one of which is adjusting the size of an opening raise. But the most common strategy or tactic is "isolating," when a player with their eye firmly on a bounty raises their bet pre-flop to isolate or go one-on-one against an opponent who has gone all-in or to isolate a short-stacked opponent.
How bounties impact your strategy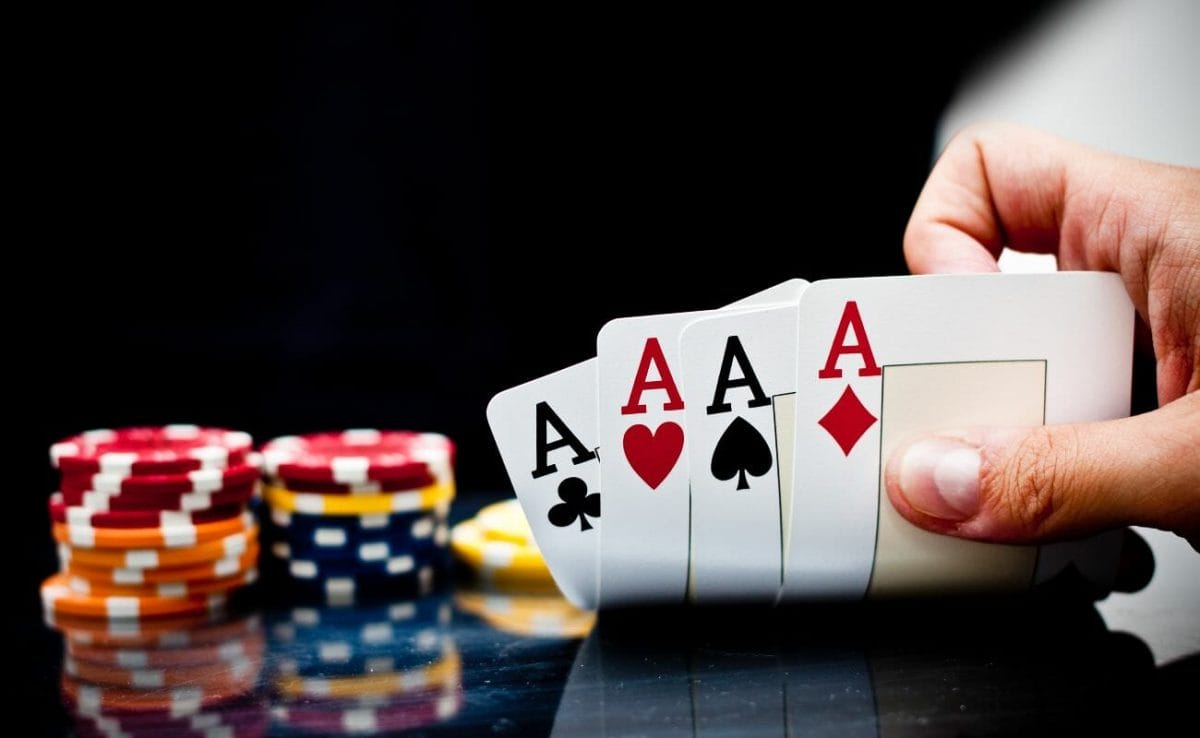 Since "bounty hunting" is all about eliminating other players to land yourself an instant cash prize, it stands to reason that all players involved in a tournament are competing for the same bounties. This means they're usually not afraid to incorporate fairly aggressive strategies to get their hands on some cash. It also means that your strategy needs to be equally aggressive if you want to avoid falling victim and becoming one of the players who get "busted."
"Isolating" is a key tactic in knockout poker tournaments. As such, isolating correctly at the right time could mean the difference between successfully scooping up a bounty for yourself and being eliminated from the game. As such, it's vital to understand when it's the right time to isolate and how to do it effectively. Generally, there are a few things to consider before you attempt to go head-to-head with an opponent.
Bounty value vs stack size: You need to look at the value of the bounty in question in relation to the number of short stacks. Don't get greedy! It's tempting to go after a high bounty impulsively and relentlessly, but it's always important to take a peek at each player's stack size before you dive in head-first.
Active players: Next, consider how many players are currently active in the hand. Suppose you're covering a player who has shoved, causing the action to fold to you. You will then need to decide whether or not you're going to go all-in and embrace the opportunity to potentially play the pot heads-up. In these instances, plenty of players will often be left who have yet to make their decisions, so you'll need to make quick calls on how aggressive you can afford to be.
Your performance: How are you faring in terms of the stage of the tournament and the current size of your stack? There are times when it's best to pull back a bit rather than risk your stack utility. For example, if you're lucky enough to play at the final table, it's essential to consider the Independent Chip Model (ICM) impact and tighten up your play.
The bottom line? The more you engage in knockout poker tournaments, the easier it will be to develop an accurate system for deciding when to isolate. 
Besides plenty of practice, there are other ways to improve your poker skills and dominate when playing poker online. For example, you might want to find a poker coach, sign up for an online poker course or follow existing poker pros on social media for insightful poker tournament tips.
Find the best online poker at Borgata Online
Now that you know all about "bounty hunting," you might feel inspired to try your luck and put your skills to the test in an online poker tournament. The question is, where's the best place to play poker online? Look no further than Borgata Online!
Whether you want to play online poker with friends or you're interested in exploring real poker online against some of the internet's most experienced gamers, we've got something special waiting for you. Choose from various fun-filled video poker titles or play live dealer casino games – and it doesn't end with poker, either! Along with access to the world's best-loved casino table games, we also offer plenty of popular online slots, variety games and other table games like blackjack and roulette.
Ready to explore what's on the gaming menu? Then register via our convenient mobile portal.