Once a niche hobby, video games have exploded into a multibillion-dollar industry enjoyed by tens of millions of people. With so many games being played across the globe, it's unsurprising that some of the world's most popular video games offer players the chance to enjoy a variety of online casino games within their gameplay, albeit without betting or winning any real money. 
Join us as we take a look at some of the top video games that feature casinos and exciting casino mini-games for you to play.
1. Grand Theft Auto Online Casino
Even if you don't play video games, you might be familiar with Grand Theft Auto, a game franchise developed by Rockstar Games that used to cause much controversy when each new version was released. Grand Theft Auto (GTA) V was launched back in September 2013, and while some might consider it a dinosaur compared to some more modern games, that doesn't mean people have put this game down in favor of newer experiences. In fact, the introduction of GTA Online a few weeks after the launch of the fifth GTA title has helped the franchise thrive more than seven years after it first emerged.
GTA Online is a persistent online world where players can complete exclusive online missions and try to get rich in the imaginary city of Los Santos. This includes the usual GTA gameplay, with players involved in heists, dealing with rivals, and all the general chaos and mayhem you'd expect from a game with a name like Grand Theft Auto.
For years, the game featured a casino that was closed to the virtual world's players, but that changed in 2019 when the Diamond Casino & Resort officially opened its doors to players. Players, who long believed the casino to be a dead piece of real estate in the game, were ecstatic that they could finally immerse themselves in their favorite game's virtual casino.
Players can enjoy the following exciting games at the Diamond Casino:
Blackjack
Horse racing at The Inside Track
Roulette
Casino slot games (based on shows from the world of GTA)
The Lucky Wheel
Three card poker
Players can also purchase casino VIP memberships to get access to other perks at the Diamond Casino, including limo service, penthouse apartments, and VIP lounges. You'll get to experience the fun of casino table games while playing GTA.
2. Grand Theft Auto: San Andreas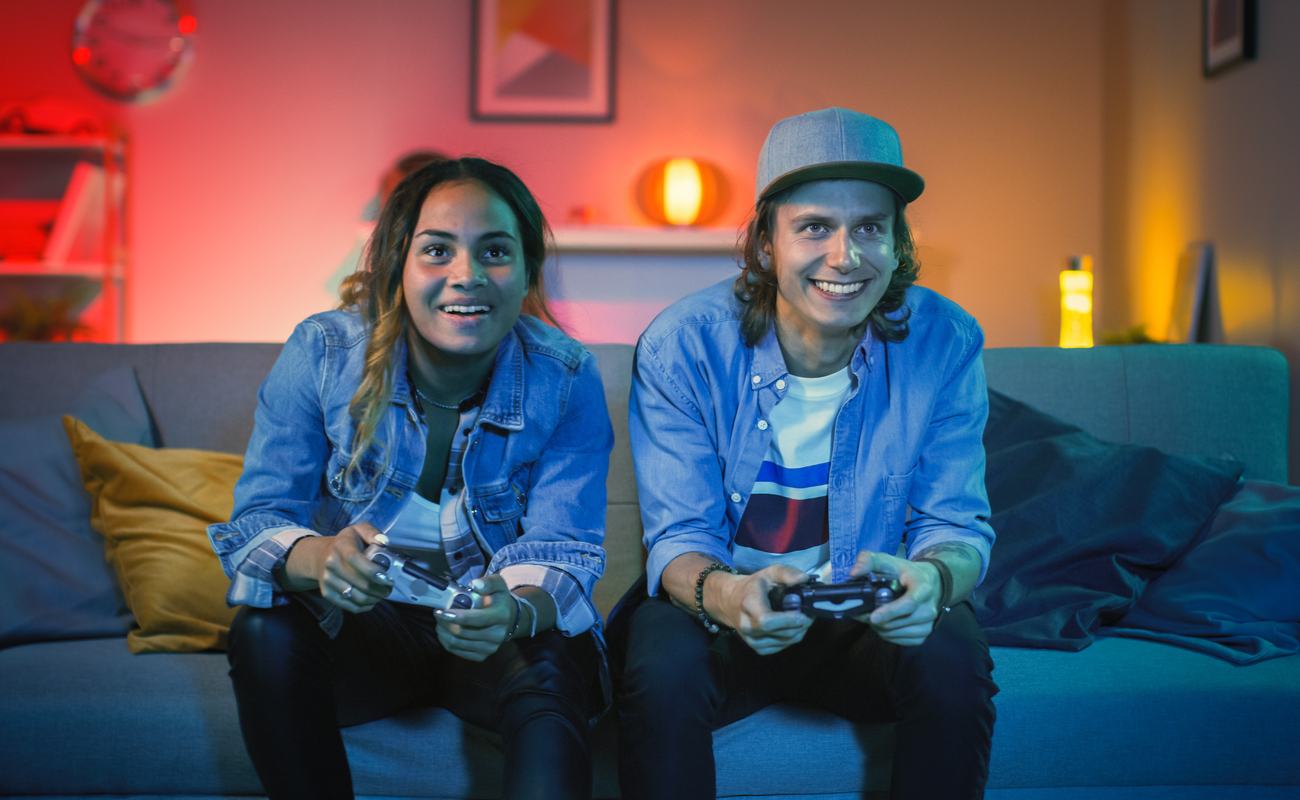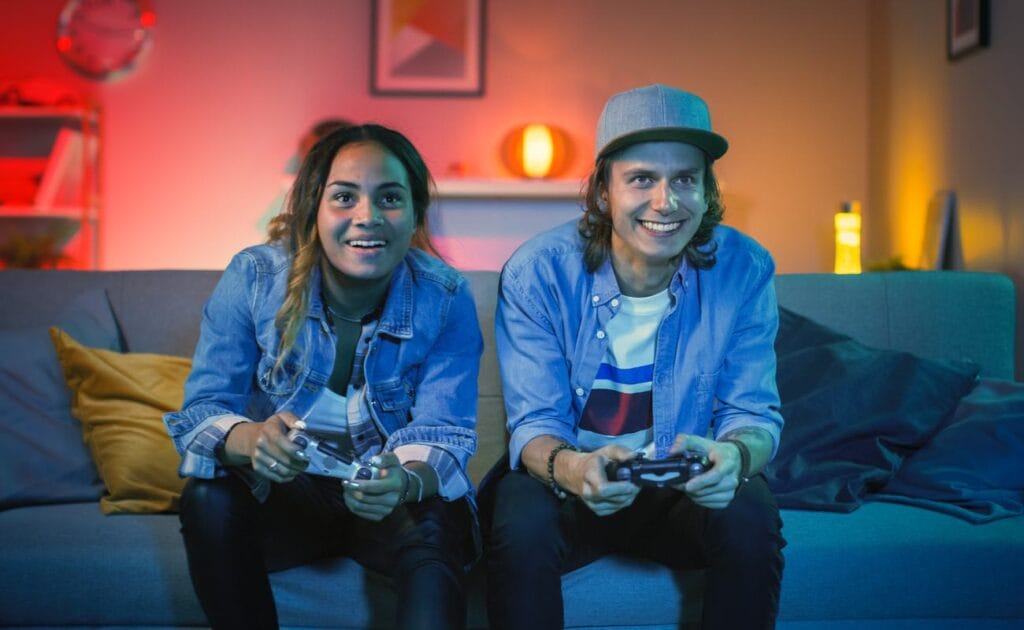 Yes, the second entry on our list is another Grand Theft Auto game from mega-developer Rockstar Games. However, unlike GTA Online, this game features multiple casinos that are only available in the single-player campaign of GTA: San Andreas. Technically the fifth game in the series, even though GTA IV was still to come, this game was released in 2004 and, apart from the usual hype that the series was known for, got a bit more attention than usual because it featured a character voiced by Hollywood megastar, Samuel L. Jackson.
GTA: San Andreas tells the story of CJ, a former member of the Grove Street Families gang, who left to seek a better life in Liberty City (the setting for GTA III) but returned to San Andreas after the death of his mother in a drive-by shooting. During the game, players have to deal with other gangs, crooked cops, and government agents involved in the shady dealings in San Andreas.
In the virtual world of San Andreas, players can enjoy playing casino games at one of three casinos in Las Venturas, the third city in the game. Even though there are more than 10 casinos that you can visit, only three of them are accessible: Caligula's Palace, Casino Floor, and the Four Dragons Casino.
Players can enjoy a variety of casino table games and more. Here are the available gambling experiences:
Blackjack
Roulette
Slot machines
Video poker
Wheel of fortune
GTA: San Andreas also features an interesting mechanic where the more people "gamble" in-game, the more their gambling skills increase, thereby boosting their chances of winning. If only it worked like that in real life for all table and casino slot games! So, if you're looking for more than old-school video games, GTA: San Andreas provides great interactive gameplay.
3. Red Dead Redemption 1, Red Dead Redemption 2 and Red Dead Online
Rockstar Games isn't only well-known in the gaming industry for the Grand Theft Auto franchise. It has also produced the incredibly popular Red Dead Redemption series, which sees you taking on the role of a cowboy or outlaw in the Wild West.
Red Dead Redemption 1 tells the story of John Marston, a former outlaw who's coerced into bringing his old gang to justice. The sequel is actually a prequel and sees you taking on the role of Arthur Morgan, a member of the gang that Marston takes down in the original game. The Online edition, meanwhile, is set in the world of the second game and offers everything you loved about the sequel in an online world.
In Red Dead Redemption 1, 2 and Online, players can enjoy some of the best casino games (although they were technically saloons) as well as other gambling games that were enjoyed at the time.
In Red Dead Redemption 1, these are the games that you could gamble on:
Arm wrestling
Blackjack
Five finger fillet
Horseshoes
Liar's dice
Poker
Red Dead Redemption 2 had a slightly smaller list:
Blackjack
Dominos
Five finger fillet
Poker
Finally, we have Red Dead Online. Unfortunately, there's only one gambling game that you can play, and that's poker. However, being a Rockstar Games title, it's entirely possible that more gambling games could join this virtual Wild West in the future.
4. Fallout: New Vegas
Originally a role-playing game with strong strategic elements, the Fallout series of video games evolved into a first-person role-playing experience. Set in a post-apocalyptic world after a nuclear fallout, the last human survivors seek shelter from radiation and deadly mutants in underground bunkers called Vaults. In Fallout: New Vegas, you play a male character called the Courier, who is robbed and left for dead. After recovering from his wounds, he must retrieve the package he was hired to deliver.
In the world of Fallout: New Vegas, players can play gambling games at one of seven locations, including the Atomic Wrangler casino, Sierra Madre Casino, and Ultra-Luxe casino and resort. These are some of the games that you can enjoy:
Blackjack
Lucky horseshoes
Roulette
Slots
You can also try the card game Caravan, which is enjoyed by the nomads and travelers in New Vegas.
5. The Sims 3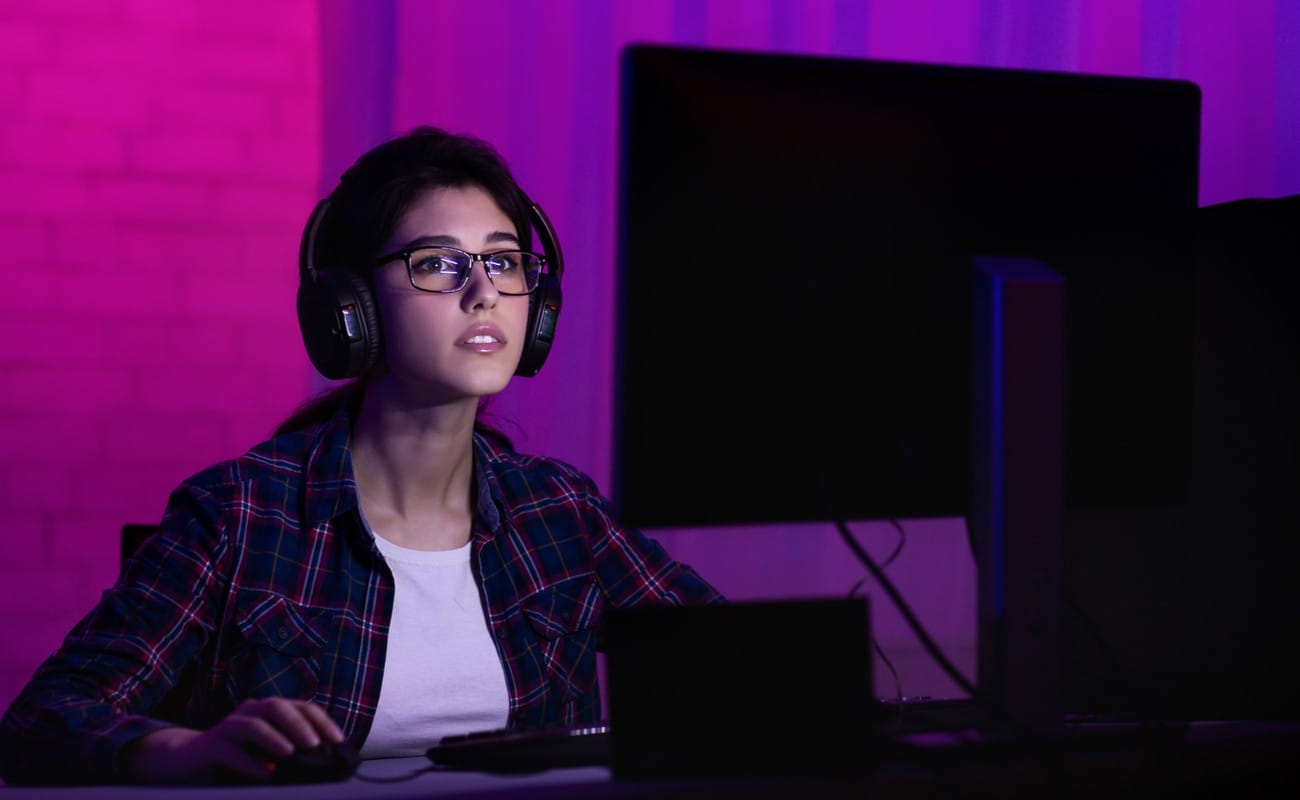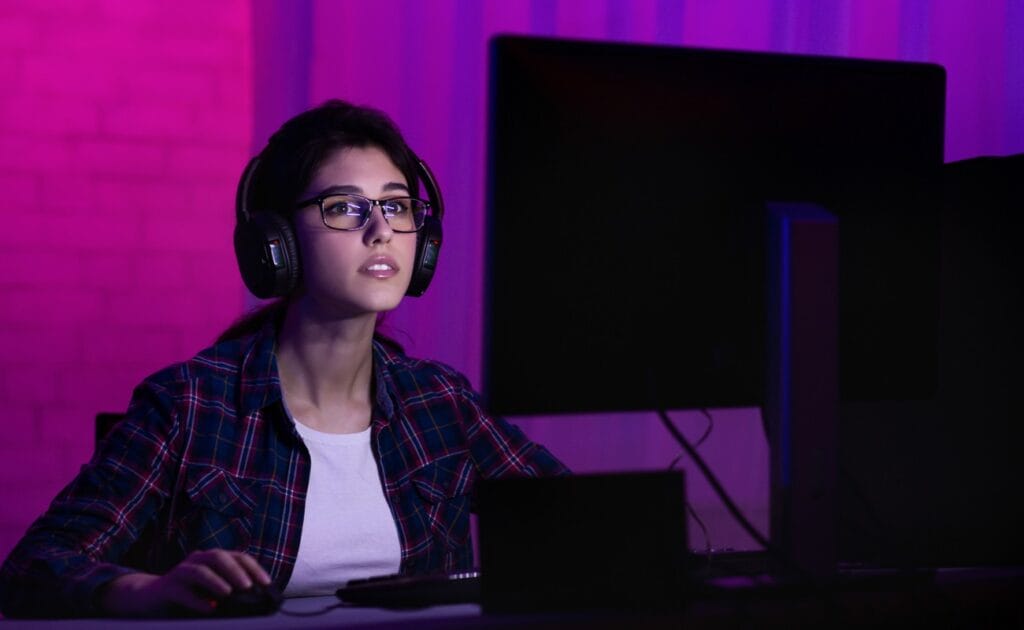 This fun "life simulator" sees you creating your own sim (virtual person) and helping them succeed (or fail) at life. It was a breath of fresh air for people interested in a video game that offered more than pure fantasy or adventure or intense action and explosions. Since its launch in February 2000, this franchise has gone on to sell millions of copies around the world, with the most recent version being The Sims Mobile, a free-to-play game for mobile devices. However, for the final entry in our list, we'll be going back to the third edition of the series, aptly named The Sims 3.
In the third Sims title, players could buy add-ons to the game through the game's store. One of these extra pieces of content was the Lucky Simoleon Casino. The introduction of the casino allowed your sims to level up gambling as one of their skills, which allowed for big wins when combined with the Lucky trait in the game.
If you decided to purchase and visit the Lucky Simoleon Casino, you could play one of four fun casino games, these being:
Hit 'em Harder blackjack table
Dead Man's Hand poker table
Let It Ride roulette table
The Triple Riches Slots O'Jackpots slot machine
Players should note, however, that you don't actually play these games, but your sim can have a great time interacting with them!
6. Watch Dogs
There is plenty of action, adventure and thrills in Watch Dogs. With the addition of real-life cities that have been fictionalized for your gameplay, you will get to immerse yourself in the game. In Watch Dogs, the main character is involved with some criminal masterminds and the gameplay involves fighting corrupt bosses, companies and leaders. The mini-games have add-ons such as poker, roulette and some of the best games to play at a casino. The innovative and captivating gameplay will make you feel as though you're playing at a real online casino. There's some thrilling poker action with the detailed poker tables when you're ready to take a break from the main game action.
All these gambling features may make you question whether the gambling should be regulated or not. However, for now, players get to experience the virtual joy of a casino while playing their favorite video games.
Play casino games at Borgata Online
When you're done gambling in virtual worlds for virtual money, you might want to visit a real-money online casino like Borgata Online. When you play at our casino online, you not only get to enjoy the thrill of real wagers, you also have a huge choice of games to explore, including playing slots online, live dealer, table games and more. Come along and play at our online casino for real money and see what all the rage is about.
Register at Borgata Online to join in the excitement of real money bets!