The power of music is amazing. It can change your mood, create a positive atmosphere and boost your motivation – all at the same time. In fact, the majority of athletes depend on music as part of their pre-game routine. It allows them to "lock in" and remain focused when surrounded by thousands of screaming fans and invasive cameras.
When it comes to online casinos, music is embedded into betting halls, whether it's surround sound or slot machines helping to create ambiance at all times. From Lady Gaga's Poker Face to Elvis Presley's Viva Las Vegas, songs about gambling have been on the airwaves for decades. However, it would be wrong to assume that every player notices the music while gambling – some love it while others don't. We discuss the top songs to listen to while gambling online.
Benefits of listening to music while gambling
There are many psychological benefits that come with listening to music while gambling. It can improve your mood, help you concentrate and even provide a distraction from the stress of the game. Most play their best when not overthinking – music provides this outlet. It can make the game more enjoyable and, when playing with friends, memorable moments through singing along and reminiscing about the origins of a song can occur.
Research shows that music enhances your gaming experience and improves your performance. Not only does it elevate a player's speed and accuracy when making decisions, but it also minimizes the cut-throat atmosphere that lingers when playing online poker and other competitive casino games.
Some games such as bingo have had music as part of the experience from the start, while other games come with softer background music. Both can be effective. The electric and enjoyable energy that comes with bingo halls should be a good representation of the joy music can bring. For more inspiration, read up on the best songs used in online bingo halls.
Best songs to play
Casino music can differ depending on where you are in the world. For instance, the music played at London casinos is quite different from that played in Macau. However, with an endless number of casino songs to choose from on either side of the globe, this shouldn't matter. Here are some of the best songs to play when gambling.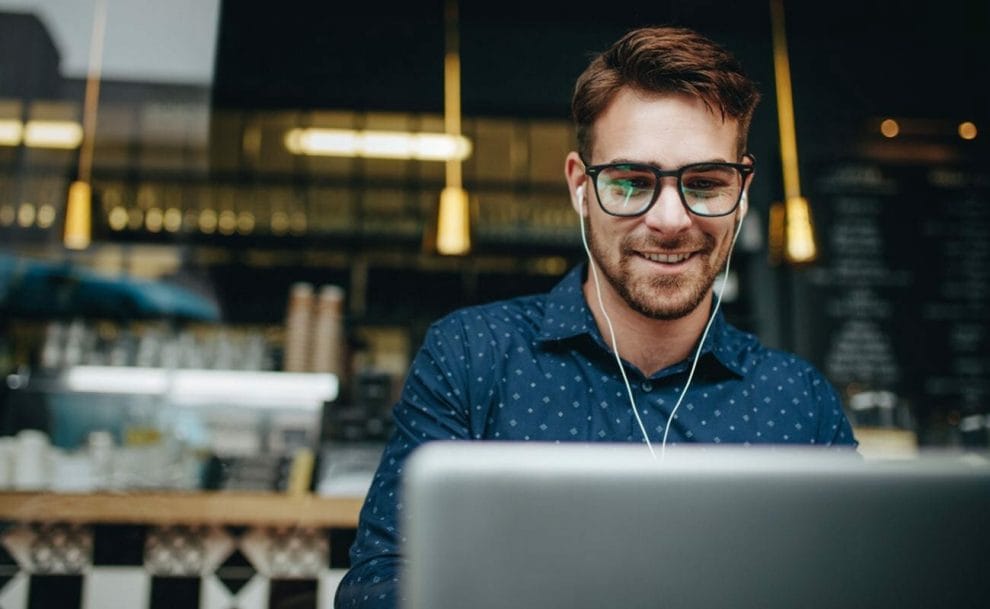 Elvis Presley – Viva Las Vegas
Can you go wrong with Elvis Presley? We didn't think so. In its day, this was the poster song for Las Vegas. With references to gambling, casinos and the lifestyle that comes with it, this is the perfect song to get you in the mood to play your favorite game. Released in 1964, it's remained a staple song in thousands of casinos across the world.
Kenny Rogers – The Gambler
Released in 1978, there are few songs that describe the world of gambling like The Gambler. Smooth and punchy, Kenny Rogers perfectly dissects the way to approach gambling while explaining how to behave around a table. All of this in one fantastic song.
Regarded as a great motivational song, it's a great choice for players in high-intense situations, such as the last few spins of roulette. It can shift you mentally to take more calculated risks.
Lady Gaga – Poker Face
It's hard to talk about poker songs without mentioning Lady Gaga's Poker Face. Released in 2008, it became the catalyst for her worldwide fame. If you enter a casino, you'll more often than not hear this in the background – you might even catch a few opponents miming along.
Regarded as one of the best poker songs, it's an excellent mood enhancer and motivator to get around the table.
Frank Sinatra – Luck Be a Lady
With songs such as That's Life and Fly Me to the Moon, Frank Sinatra always seems to pull at the heartstrings. Released in 1950, Luck Be a Lady is a beautiful reminder that everyone needs a little bit of luck. A fact that is very relevant when playing casino games.
His smooth and jazzy melodies remind players to have fun and enjoy the journey, no matter the outcome. When playing games such as poker and bingo, it's important to understand that winning each round is an unrealistic goal. Sometimes you win, sometimes you lose, but it's important to not allow it to affect your mental state.
Motorhead – Aces of Spades
Another fitting poker song, Aces of Spades was released in 1980, just before the poker boom. If you want to psych yourself up, this is the song to listen to. The dynamic tempo and hard-hitting lyrics are hard to ignore and make for enjoyable listening.
Similar to Luck Be a Lady, the lyrics are a gentle reminder that anything is possible with a bit of luck. Looking for more? Check out these brilliant songs to listen to before a poker game.
Gamble with Borgata Online
Why not put your playlist on and scroll through Borgata Online's endless array of casino games? From poker and roulette to slots and bingo, we are regarded as one of the best online casino sites.With games available 24/7 anywhere in the world, we are the perfect one-stop for all things gambling. Register right away, turn up the volume and start your journey.