Borgata is a hugely prestigious hotel, casino and spa. And while the Atlantic City resort delivers unparalleled activities and entertainment, Borgata Online offers the best selection of online casino games on the go. But that's only a part of the magic of Borgata. Between the bustling casino table games and world-class events venues, you'll find a string of carefully curated dining experiences created to tantalize your taste buds. The venue takes great pride in the quality of its restaurants and always strives for the excellent service you've come to expect from a world-class establishment. Let's tour the fantastic dining options available at Borgata.
The best Borgata Atlantic City restaurants
Borgata isn't a casino resort with a few fancy restaurants; it's a verified Atlantic City culinary destination. The collection of Borgata restaurants spans a variety of cuisines, so no matter what your taste, you'll find something to eat that puts a smile on your face. Whether you're looking for a five-star fine dining experience or just want to grab something delicious from the bakery between games, the chefs make every dish to the highest standards. These are Borgata's top-rated restaurants.
Borgata Baking Company
After an intense workout session at the Pump Room high-tech fitness center, you deserve a treat. Let the heavenly aromas of freshly baked confections guide you to the Borgata Baking Company. It's perfect for grabbing something on the run or while exploring the grounds between games and events.
Even if it's not a casino restaurant per se, we would be remiss to leave this little gem off the list on a technicality. Indulge in something sweet and cure your cravings with French macarons, cake pops, gelato and so much more. For the savory inclined, there are croissants, deluxe sandwiches and a selection of breakfast treats that will give you the boost you need to take on the day.
The Old Homestead Steakhouse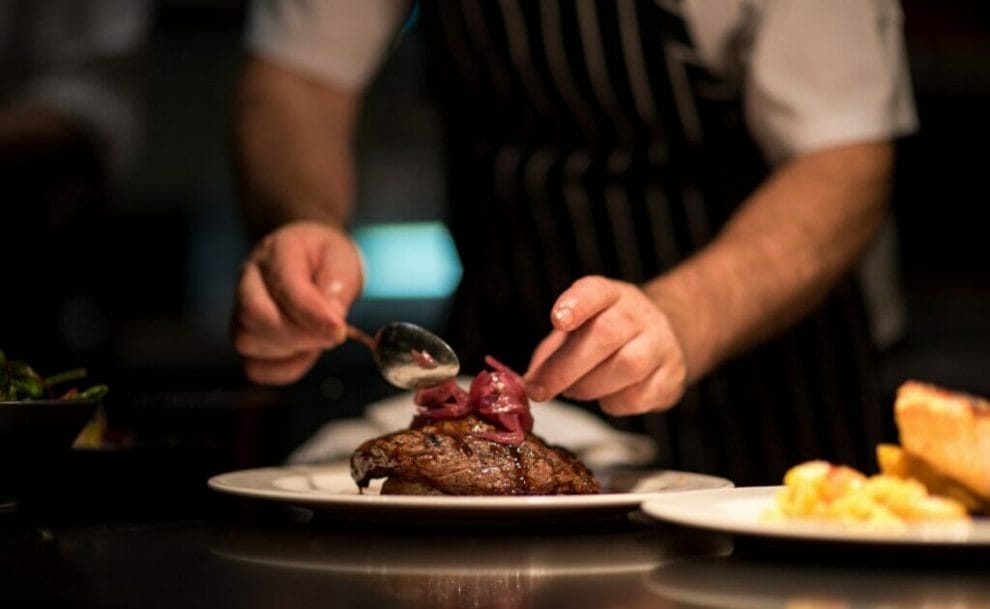 More of an institution than a restaurant, The Old Homestead Steakhouse is the oldest of its kind in the country and has been delighting its New York patrons for more than 150 years. Borgata has partnered with The Old Homestead Steakhouse team, which is now among the most highly rated of all Borgata restaurants.
Initially named the Tidewater Trading Post, the restaurant earned its reputation as a premier steakhouse, even featuring as the backdrop to TV shows like Seinfeld, Law & Order and The Sopranos. It has some high-profile fans, too. Sylvester Stallone, Anderson Cooper, Sean Penn, Robert De Niro and Francis Ford Coppola were all regulars at its original location on the banks of the Hudson River.
You can replicate a lot of casino experiences online. You can enjoy immersive live dealer casino games with actual trained dealers or play hundreds of online slots. One thing you can't replicate is Old Homestead's Gotham Ribeye signature dish. Order it Oscar-style with crab and hollandaise and you'll be in heaven. With a focus on the best quality home-raised beef, meticulous preparation and happy diners, it's undoubtedly one of the best casino restaurants in Atlantic City.
Izakaya by Michael Schulson
Michael Schulson draws inspiration from Japan's traditional pubs, known as izakayas, to create an authentic Far-Eastern dining experience at Borgata. As a celebrity chef and celebrated restaurateur, Schulson channeled his time in Japan into curating a fantastic menu, where each dish tells its own unique story. Fresh produce is a fundamental part of Japanese cuisine, which means only the finest ingredients find their way into Izakaya's signature creations. From the sashimi that melts in your mouth to the fiery Japanese-style barbecue, every item on the menu is prepared to the standards you'd expect from a master like Schulson.
Schulson also brings his encyclopedic knowledge of sakés to the table. They pair equally well with smaller portions or with the chef's full tasting menu. The atmosphere is intimate and sensual, encouraging guests to satisfy their curiosity as well as their appetites. Whether you're a sushi fanatic or just want to try something different, Izakaya's range of contemporary and classic dishes is bound to impress.
Are you inspired by Schulson's dedication and mastery of his craft? Why not channel your own inner genius with an online poker game or tournament? Borgata Online's poker tournament guide will show you all the different daily tournaments and how you can start competing online. 
Angeline by Michael Symon
Michael Symon's illustrious career and endearing personality have put him front and center in the fine-dining community. Symon joined the team behind Borgata's restaurants in 2017 and has been dazzling guests ever since. His Greek and Sicilian heritage instilled a flair for bold flavors and a holistic style that stays true to his education. Symon, who is also a winner of the prestigious James Beard award, continues to innovate with simple, fresh combinations and create classic Italian dishes as a labor of love.
Angeline expresses Symon's unapologetic belief in passionate service and food that feeds the soul. His red sauce-driven family recipes burst with flavor; every meal assembled has its own personal meaning. You can expect anything from handmade pasta to wood-fired meats and all your Italian favorites as you take in Angeline's vintage aesthetics and homely atmosphere.
Borgata American Bar & Grille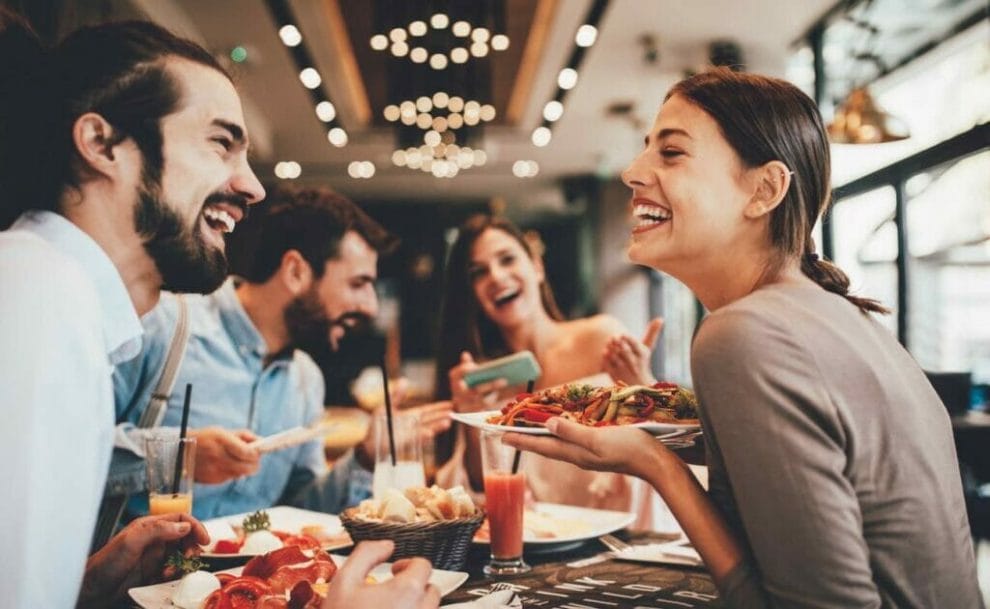 You never know what to expect at the Borgata Poker Room. But one thing is certain, after an intense poker game, what you need is a true American feast. The American Bar and Grille casino restaurant is an ode to the distinctive flavor profiles of the Northeast, using a variety of styles from places like Japan, Germany and Italy. It draws on modern and classic influences to create a casual but classy dining experience. The menu is a nod to the Garden State's culinary quirks, with staples like tomatoes, corn and only the freshest seafood. 
The seasonal grill menu features all the classic options you would expect from an American grill house. The contemporary section is where you'll find the more sophisticated fare, where chef Aram Mardigian's philosophy of blending modern and traditional cooking methods truly shines through.
Bring the thrills home and play casino games with Borgata Online
Besides offering restaurants with some of the finest chefs in the country, Borgata offers unlimited entertainment. You'll find the best nightlife bars and clubs, performances from headlining musicians and top comedians, as well as luxurious pools, spas and shopping options. But you don't need to visit Borgata to find the best games to play at a casino. Bring the casino home with Borgata Online.
Choose between thousands of real online casino games, from new slot releases to classic live table games with live dealers. Whatever your preferences, Borgata's extensive online catalog has a game you'll love. If you can't visit one of our mouthwatering restaurants just yet, create an account to enjoy our equally tantalizing promotions and bonuses.