In the past, New Jersey hasn't had the same reputation as neighboring New York City and Philadelphia as being a major foodie destination, but that's starting to change. Unsurprisingly, the "Garden State" has a smorgasbord of culinary delights if you know where to find them. So, lace up your walking shoes and let's take a tour of eight top-rated New Jersey restaurants.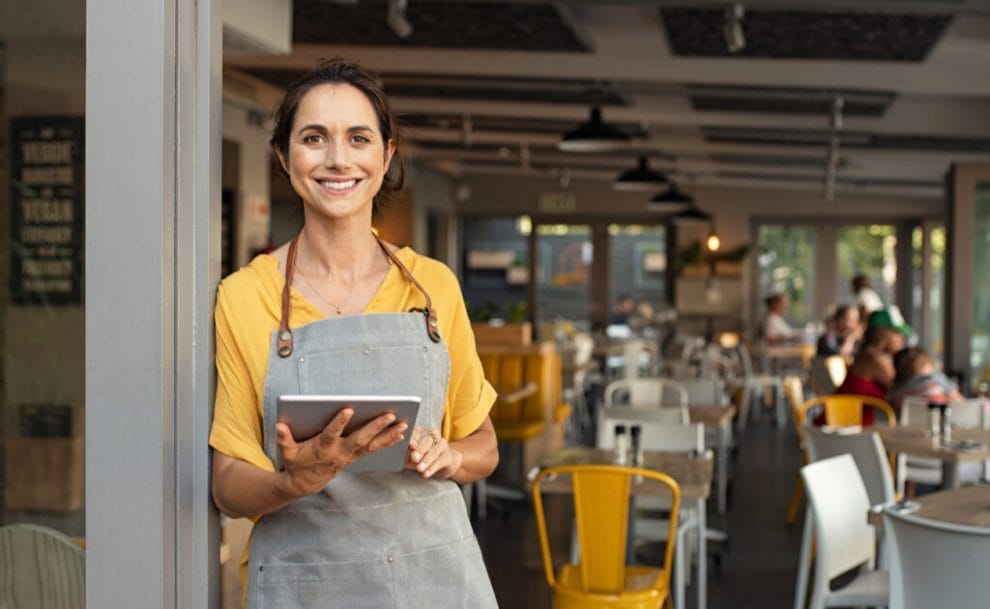 1. Chef Vola's
If you're a fan of online casino games, you're probably aware of Atlantic City's reputation as a casino mecca. But this famous city on the Jersey Shore also has a long, albeit low-key, tradition of hosting some of the best eating places in the country.
Top of our list is one of the most famous restaurants in New Jersey, Chef Vola's. Since it opened its doors in 1921, this family-owned restaurant in Atlantic City has been dishing up delicious Italian fare. But don't expect too many bells and whistles. The eatery offers homestyle classics like bone-in veal Parmesan and shrimp fettuccine, and the ambiance is one-of-a-kind. You'll arrive by a secret side door, eat in the basement and pay cash for your meal. No wonder the producers of Boardwalk Empire couldn't resist including Chef Vola's in the hit TV series!
2. The Saddle River Inn
This is another New Jersey classic. The Saddle River Inn – nestled in (you guessed it) Saddle River, in the northeastern corner of the state – has maintained its reputation as a fine-dining establishment for more than 40 years. The classic menu is perfectly suited to the restaurant's location in a restored 18th-century barn. Owner-chef Jamie Knott oversees the preparation of each dish with an eye for detail and a nod to traditional American cuisine. Expect delicious meals with a modern twist, such as roasted chicken with a maple-chipotle glaze or Colorado lamb chops smothered in mouth-watering mint chimichurri. What's more, it's BYOB, so you can decide what you'd like to drink.
3. La Isla
With more than 20 years' experience delighting hungry diners, La Isla brings Havana flair to downtown Hoboken. Chef and owner Omar Giner had such success with the original restaurant on Washington Street that he opened a sister location in uptown Hoboken – at Maxwell Place on the Hudson. The menu has also expanded but remains true to Giner's Cuban roots, with classics including empanadas, his signature Cubano sandwich, and codfish and potato stew.
4. Serenade
Serenade (in Chatham, Morris County,) with its grey dining room and signature bright yellow chairs, has been on the top-rated New Jersey restaurant lists for over two decades. That's not an easy feat in the restaurant business, where so many eateries come and go with the seasons. Nancy and James Laird continue getting it right by combining favorite traditional meals with modern culinary techniques that keep their menu fresh, of a consistently high standard, and always a little surprising. The clams casino and braised short ribs with an Asian-inspired glaze, roasted apples and sticky rice, are highly recommended.
5. Lambertville Station
When next you're visiting vibrant downtown Lambertville – a city in Hunterdon County, on the Delaware River on the state border with Pennsylvania – be sure to stop by Lambertville Station. Located in a 19th-century train station, the restaurant complex is sure to satisfy you and your guests, no matter what your tastes or mood might be. You can choose to dine at the upmarket Lambertville Station Restaurant, enjoy wine and snacks at The Wine Cellar, sip on cocktails at The Pub, or go for fish and chips at the Canal Side Bar.
6. La Cita
For scrumptious Mexican dishes prepared with the freshest local ingredients, head to Cherry Hill's La Cita. (Based in Camden County, this township's effectively a suburb of Philadelphia while remaining in New Jersey.) This eatery is sure to tame your cravings for spice and hearty, home-cooked meals. While the venue may be unpretentious, casual even, owners Olivia and Regulo Reyes are serious about their culinary creations. They're renowned for dishes like Veracruz-style red snapper cooked with onions, tomatoes, capers, olives and chiles; and queso fundido, a rich, delicious cheese dip with poblano peppers and chorizo, which you're encouraged to scoop up in warm flour tortillas, served fresh from the oven.
7. Deauville Inn
Now this one's been around since 1881, when it served as a hotel for fishermen. Located waterside on a spit of land in Strathmere Bay, south of Ocean City on theJersey Shore, the Deauville Inn has somehow managed to survive Prohibition, more than a few hurricanes and even the pandemic. In celebration of the inn's fighting spirit, the owners renovated not only the iconic building but also the menu, with a selection of modern twists on ye olde favorites, including crab bisque, beer-steamed mussels with dollops of leek cream, and large platters of ice-cold local oysters served with beer.
8. Bobby Flay Steak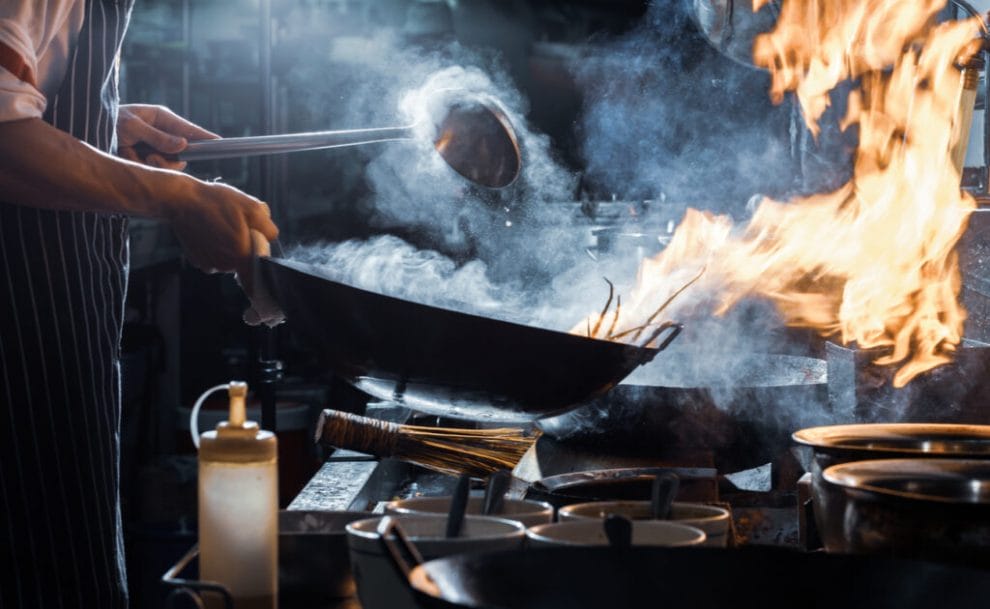 Who doesn't love celebrity chef Bobby Flay? Now you can sample his menu in Atlantic City at Bobby Flay Steak, a high-end steakhouse at the Borgata Hotel, Casino & Spa in the Marina District. The menu is à la carte, with an emphasis on ribeye, hanger steak, filet mignon and New York strip, along with a seafood offering that includes lobster, tuna steak, shrimp scampi and more. The wine list is curated by Sabrina Schatz and drawn from a 600-bottle cellar.
For gambling enthusiasts, there's the option to head for the resort's 161,000sq ft casino, which offers all the best casino games including classic casino table games and the chance for fans of online slots to play their choice of more than 4,000 slot machines.
Get a taste for all Borgata Online has to offer
We hope our list of top eateries has got your mouth watering and inspired your restaurant (and maybe even destination) choices for your next adventure in New Jersey! In the meantime, why not sample some of the best casino game choices? Whether you prefer to play online slots, table and card games or immerse yourself in live dealer games, simply register with us at Borgata Online to find something that's to your taste.