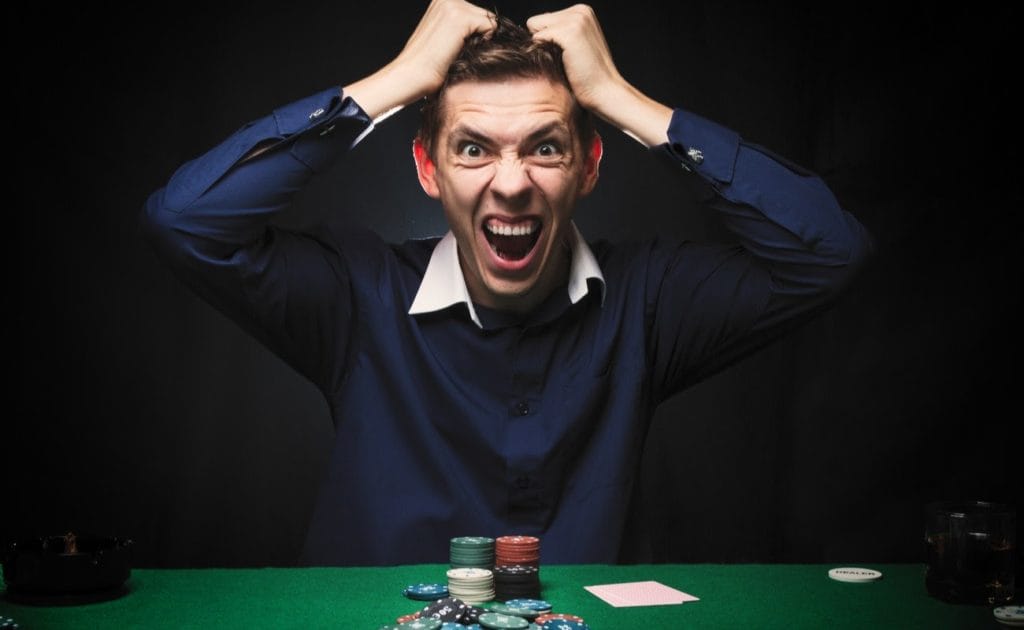 Tilt in high-pressure games of poker can sometimes lead to very public displays of anger and frustration. In this article, we unpack the concept of tilt and share a few examples of high-level poker players who couldn't avoid it.
What is tilt in poker?
Tilt is a slang term that is commonly used to describe the negative mental and emotional state of a player. It affects the way they play and is usually characterized by outbursts of anger or frustration when the player is considered tilted, or on tilt. 
The term has its roots in pinball gaming but was first adopted by poker players to describe poor, emotionally-driven play in the poker scene. Later, other competitive players from a variety of games and sports also latched onto the term. 
In a poker game, tilt can begin to manifest in many ways. For example: 
A player can repeatedly lose due to several rounds of bad luck from bad beats or weak hands.
A usually calm and collected player loses big pots to a much weaker player.
A player successfully manages to throw the opposition of their game with trash-talk. 
Anyone who has invested time in competitively playing any game, be it poker, video games, or sports, is likely to have experienced tilt personally, or at least witnessed it in another player. 
How does it impact your play?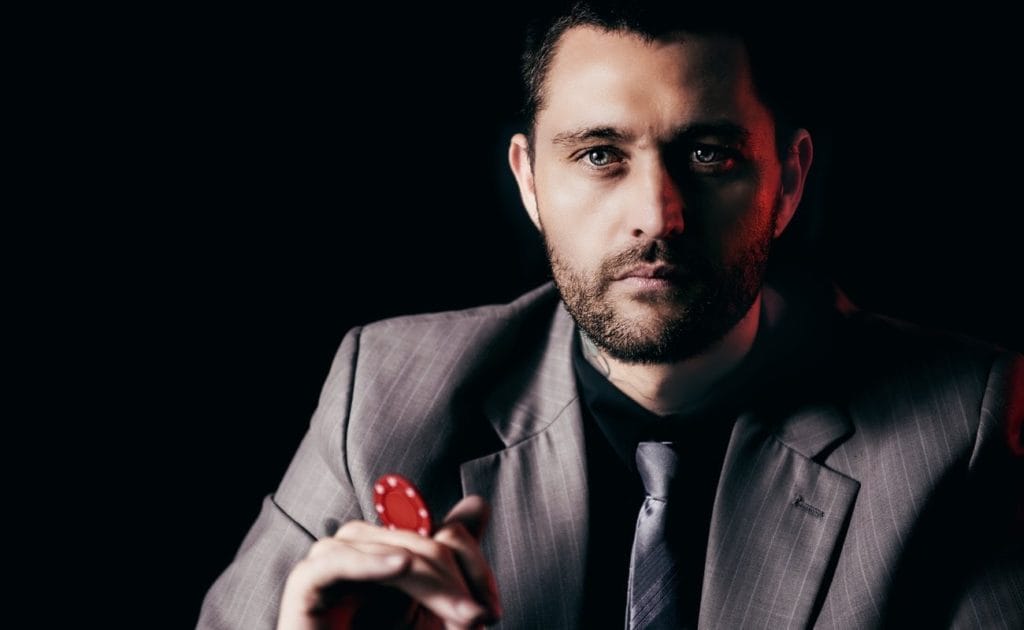 When a player is tilted, they are not just tired, thinking poorly, or accidentally making bad decisions. A player who is tilted is being driven by a negative state of mind that has them making bad decisions, even if they know that it will only make their situation in the game worse.
Some poker players may only be impacted for a single moment, before managing to realign their focus and carry on as normal with the following hand. Other players may be affected until they decide to call it a night. Others may be affected for weeks or even months of regular play. 
Players who are unable to recognize tilt in poker, and don't take the necessary steps to address it, may find themselves facing loss after loss.
How to avoid tilt
There are a number of ways to avoid or lessen the impact of tilt. Here are four quick tips:

Ensure you are well-rested and in a good state of mind


Accept that bad beats and bad cards are a part of the game


If you do get tilted, have a short term strategy to deal with it


If your short term strategy doesn't work, take a break
Our top four public poker tilts
Even if you understand what tilt is, how it affects your poker game, and what you can do to avoid it, it's reassuring to know that even some of the world's best poker players still tilt from time to time (or are known to regularly tilt). Here are four examples of elite poker players who have lost their cool in high stakes games.
Daniel Negreanu and Phil Hellmuth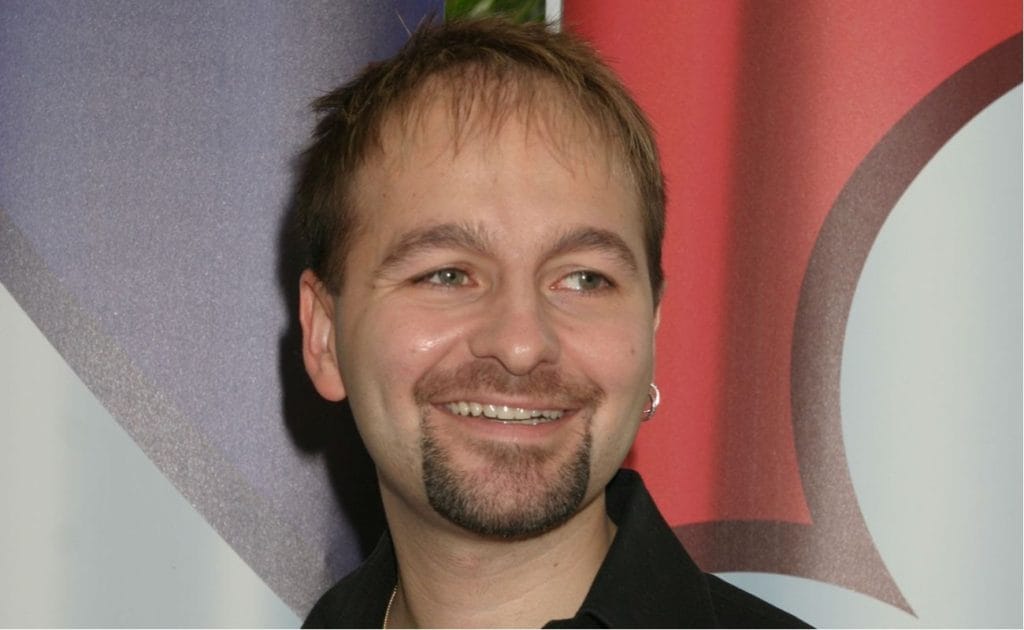 In this example, we see Phil Hellmuth go against Daniel Negreanu. 
Phil Hellmuth is a professional American poker player that won the Main Event of the 1989 World Series of Poker (WSOP), as well as taking home first place in the Main Event of the 2012 World Series of Poker Europe (WSOPE). He also has the most WSOP cashes and final tables, and has taken home more than $23 million in tournament winnings. 
His opposition is Daniel Negreanu, a Canadian professional player who has two World Poker Tour (WPT) championship titles behind his name. He is also the only player to receive the WSOP Player of the Year twice, the first time in 2004, and the second time in 2013. His total earnings as a professional poker player are believed to be more than $42 million.
Facing off against Negreanu in the first of three hands, Hellmuth folds despite having a full house. Shortly after, Hellmuth pulls up his sleeves, claps his hands, and the commentators point out that he's tilted. 
In his second hand he matches Negreanu, hoping for the cards he needs to win, but loses to a pair of fives. Hellmuth is clearly upset as he immediately gets up from the table, walks away, swears, and then returns to the table. 
In the third hand, Hellmuth loses to a Negreanu's flush, which is followed up by Hellmuth standing up from the table, swearing briefly and following up with a bit of a rant, much to the pleasure of Negreanu.
Tony G and Andy Black
Here we see two European professional players, Tony G, and player turned Buddhist monk, again turned poker player, Andy Black.
Tony G, whose real name is Antanas Guoga, is a politician, entrepreneur and skilled poker player. While Tony has never managed to take a championship title, he has 15 money finishes in the WSOP, as well as four money and two table finishes in the WPT. He officially retired from professional play in 2014, but still plays in high stakes games to this day.
His rival in this game is Andy Black, an Irish player whose entry into the 1998 WSOP was turned into a documentary called Million Dollar Deal. Unfortunately for Black, he lost this tournament, which saw him temporarily call it quits. He then sold all his possessions and spent five years in a Buddhist monastery in England. He returned to professional poker in 2004 and has claimed 24 money finishes in SWOP, 3 money finishes in WPT, and 5 money finishes and 1 table finish in the European Poker Tour (EPT).
In this high stakes poker game, Tony was tilted and not focused on the game. He calls and reveals his hand after thinking that Andy was all in. The organizers of the event then intervene and tell Tony that he can only call after this mistake, allowing Andy to safely avoid Tony's three-of-a-kind.
Huck Seed and Phill Hellmuth
We see another example of tilt with Phil Hellmuth, although this time he was against Huck Seed. 
Seed decided to drop out of college to pursue a career as a professional poker player. His career wins include winning the 1996 WSOP Main Event, as well as 50 money finishes, and 3 money finishes from WPT.
In the first of two hands, we see both players engage in a battle of bets, calling and raising each other at every opportunity. A $16 000 bet, supported by a flush from Seed, forces Hellmuth to call, but Hellmuth doesn't give up there. He tries to bait Seed into giving away some information, but Seed remains silent and keeps his poker face on.
In the second hand, a bet of $7 000 after the flop sees Hellmuth begin talking to himself, clearly demonstrating how upset he is by the situation. 
The third loss in a row sees the classic Hellmuth get up and walk away, mumbling to himself before he returns to the table.
Ryan D'Angelo and Ben Zamani
The final example of tilt that we're going to look at is from a match between Ryan D'Angelo and Ben Zamani. 
Ryan D'Angelo may not be a professional poker superstar, but he is someone who's made a fair deal of money playing the game. D'Angelo has had 40 money finishes and made the final tables 7 times at WSOP, 15 money and 3 money finishes at WPT, and 1 money and final table finish at the EPT.
Ben Zamani is another player with some impressive skills, even if he hasn't managed to clinch a championship. He's had 40 money and 6 final table finishes at WSOP, 18 money and 6 final table finishes at WPT, and 2 money and 1 final table finishes at EPT. 
In this game, D'Angelo and Zamani battle it out with their bets, as the dealer reveals each card, but when the river is finally revealed, it comes down to high cards. Zamani with an Ace and a five thinks he's lost to D'Angelo, who only has a Queen and six, but he doesn't fold. 
However, after Zamani declares D'Angelo's victory, D'Angelo realizes that he lost and goes on tilt. D'Angelo is clearly frustrated with himself and gets up and walks away, but soon turns his attention to Zamani asking him "What are you doing?" multiple times.
Connect with Borgata's Online Casino for an exceptional time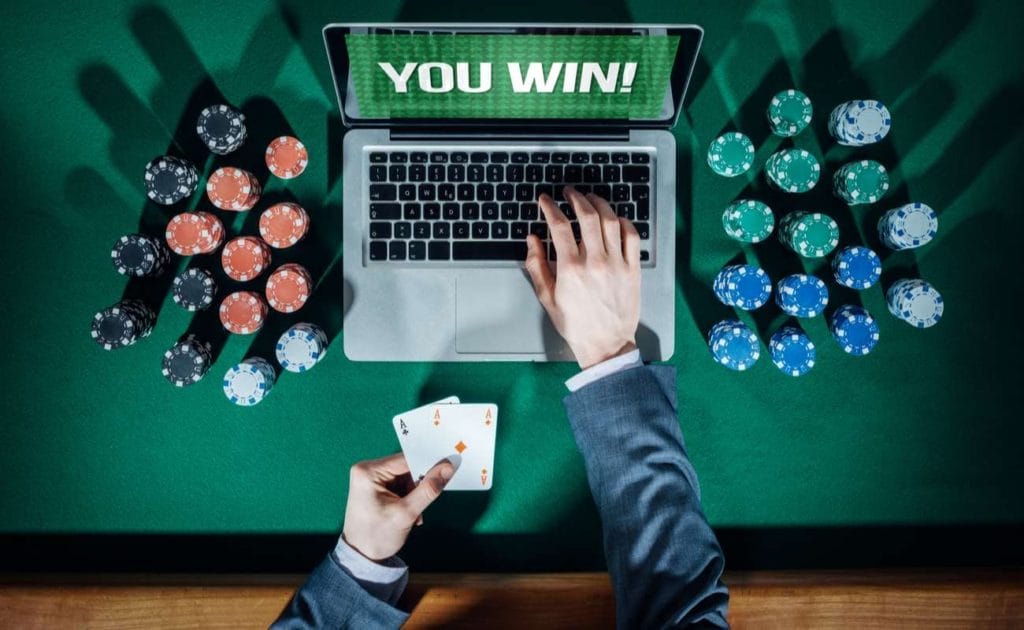 As a regular poker player, you may occasionally want to try other casino games, or simply see what is on offer in the world of online poker. Whether you're new to the online casino experience, or you've played online casino games before, you should take a look at Borgata Online Casino. 
At Borgata, we've taken almost two decades of experience in the casino industry and used it to create a premium online platform. Join us and play at our casino online where we have a wide range of games for you to enjoy. 
From slots to table games, our online casino has a variety on offer, including table games and jackpot slots. Or if you prefer a live experience at a casino online, you can try out our live dealer games, such as Live Roulette, or Live Blackjack. If you want to see what we offer online poker players – give our virtual poker tables a try.
Learn about all of these online casino games and more today at Borgata Online Casino.