Although poker had been a popular game for centuries, it experienced a dramatic rise in popularity in the late 20th century. Increased popularity meant more money, which in turn resulted in more scandals that rocked professional and amateur poker. In this blog, we recall eight of the biggest poker scandals of all time.
1. Jamie Gold vs. Bruce Crispin Leyser – 2007
Our first scandal involves Jamie Gold, a professional poker player. His meteoric rise in professional poker was characterized by what many would argue were highly unorthodox tactics, such as telling his opponents what his hole cards were. It was this unusual style of play that helped him clinch a $12 million win at WSOP 2006.
Unfortunately, Jaimie would later be accused of going back on a deal he had made with Bruce Crispin Leyser, a TV producer who had helped him find celebrity players for a promotional deal with WSOP. The deal required celebrity players to wear WSOP's sponsored patches while playing in the tournament. For his help, Leyser was promised half of Gold's winnings. Although it's possible that Gold only made the deal because he never really expected to take home the $12 million first prize, he nonetheless refused to pay Leyser his $6 million.
The two eventually settled out of court for an undisclosed amount.
2. Absolute Poker – 2007
The first online poker scandal involved Absolute Poker, a poker site that eventually folded but owed millions of dollars to players who had made deposits on the site.
In 2006, many competing sites left the market following the introduction of the Unlawful Internet Gambling Enforcement Act and Absolute Poker suddenly found themselves one of the few remaining sites in the US market.
However, by 2007, rumors had started circulating that certain accounts were cheating. After the site accidentally shared its master hand history with a tournament organizer, it was discovered that the rumors were indeed true: an administrator or superuser account had been used to spy on other players to ensure that certain individuals would have the upper hand.
3. Ultimate Bet – 2008
Ultimate Bet experienced a similar scandal when one account in particular consistently showed incredibly high win rates. An investigation revealed that a number of accounts were, in fact, claiming wins far higher than many of the best players. Eventually, it was discovered that these accounts were using information from an administrator or superuser account to view opponents' hole cards in order to gain the edge.
4. Pitbull Poker – 2009
Although Pitbull Poker was a small poker site, that didn't stop it from getting involved in a poker scandal. Just as in the cases of Absolute Poker and Ultimate Bet, people on this site were found to be abusing superuser accounts to view players' hole cards and unfairly win games.
This scandal made it clear that cheating in poker online was something the industry still had to deal with.
5. Black Friday – 2011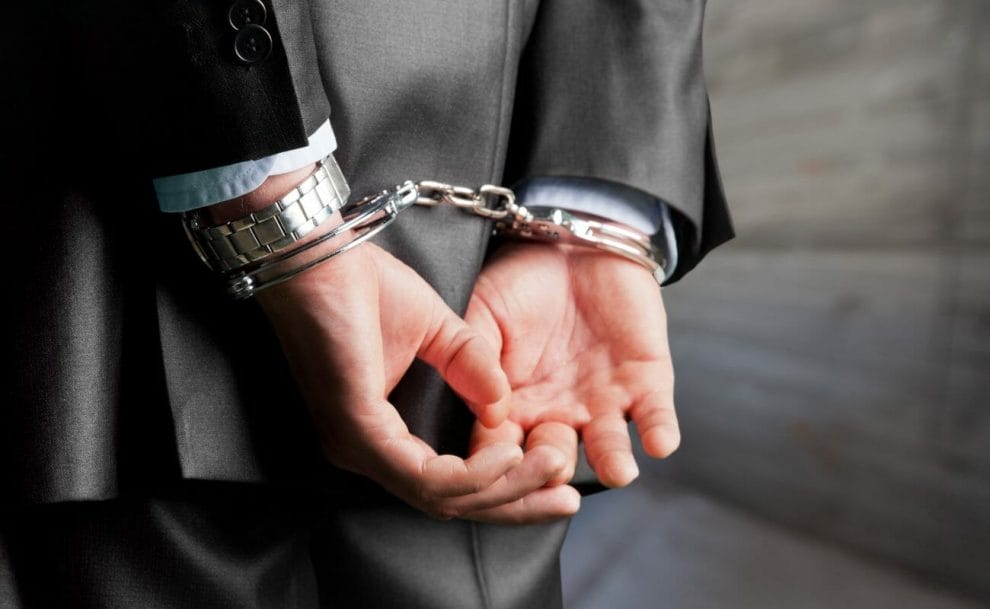 While many of us know Black Friday as a great day to enjoy massive discounts on various consumer goods, it has a completely different meaning in the world of poker. For those who played poker, Black Friday was the name given to the day in April 2011 when the US Department of Justice (DOJ) changed the poker industry forever. On that Black Friday, the DOJ seized the domain names and bank accounts of several major online poker sites and charged their founders with various offenses, including bank fraud and money laundering. This drastic move effectively shut down the sites in the United States.
The impact of Black Friday on the poker industry was catastrophic, as many professional players found themselves suddenly unemployed, while significant sources of income for the industry simply no longer existed. Although many at the time viewed this as the end of the poker industry, it has since adapted to the new legislation and made quite a comeback.
6. Full Tilt Poker – 2013
When players heard about a new poker site that had world champion players Howard Lederer and Christopher Ferguson on their board, they flocked to it. Little did they know that a scandal would unfold over the following two years that would only end in 2013.
This scandal began in 2011 when a DOJ investigation revealed that the operators of Full Tilt had defrauded players of an estimated $300 million or more. It was found that players' funds were being used to fund the lifestyles of many of its executives and to pay off investors and professional players. Ray Bitar, one of the executives, was eventually found guilty in 2013 and compelled to forfeit $40 million and various other assets. As the result of a plea deal and given his ailing health, he was able to avoid prison and has since apologized for his involvement in the collapse of Full Tilt Poker.
The assets for Full Tilt Poker were sold to PokerStars, who relaunched the site in 2012.
7. Postlegate – 2022
In 2018, Mike Postle was far from a beginner player who was still learning poker tips and strategies. In fact, he was considered by many to be a decent, if not exactly excellent, professional poker player. It was because of his lack of consistent wins at the highest level that Veronica Brill, another professional poker player and commentator, accused him of cheating when she noticed his unusually successful level of play during an event at the Stones Gambling Hall. This event had attracted some high-profile players who could easily go toe-to-toe with Postle, so it wasn't simply a case of a big fish swimming in a small pond. Postle had made some uncommonly shrewd decisions during that event, leaving Brill with a nagging feeling that something wasn't quite right.
After Brill accidentally let slip during a livestream that she believed something was off about Postle's play, she also released a video in which she discussed how the way he had played certain hands was highly suspicious. She concluded that it was therefore quite possible he could have been somehow receiving communication about the state of the game. Because she could not provide any concrete evidence, she received swift and significant backlash from fans on social media.
The accusations eventually matured into a court drama, with numerous cases filed by all parties involved (not just Brill and Postle.) In January 2022, a confidential agreement was reached that seemingly ended the Postlegate affair. Unfortunately, poker fans will never know whether Postle actually cheated or whether he had simply had a short run as a poker prodigy.
8. Adelstein vs. Lew – 2022
A poker scandal occurred in October 2022 involving Garrett Adelstein and Robbi Jade Lew. Using somewhat questionable decision-making, Lew beat Adelstein and claimed a $269,000 win. Adelstein was clearly upset by his loss and later accused her of cheating. Lew, in turn, accused him of confronting and threatening her after the game – which Adelstein denied. Regardless of the circumstances, it does seem that something went down because some sort of agreement was reached, with Lew paying Adelstein the winnings of the hand. Lew subsequently claimed that she paid over because she had been threatened, while Adelstein denied this, stating that it was a simple admission of guilt.
An investigation launched after the event concluded that they could not find any conclusive evidence of Lew cheating.
Enjoy the best online poker and more at Borgata Online
While poker scandals may come and go, you can rest assured that you can always have a good time when you play poker at Borgata Online. Our poker site offers sit-and-go cash games, as well as regular poker tournaments for those who prefer more competitive poker games. You can also enjoy great online casino experiences, including live dealer, roulette, slots and more!
Register at Borgata Online to get in on the gambling action!