There's no greater honor for a chef than earning a Michelin star. While most Michelin stars used to be reserved for the highest-quality dining experiences in Europe, there has been more global recognition over the past decade.
So whether you're on a jungle adventure in Peru, on a tour down under in Australia or even playing online casino games or casino table games in Vegas, there's a Michelin-starred restaurant just waiting to whet your appetite.
Here are our favorite Michelin-starred restaurants from around the world.
Central
Where Lima, Peru
Michelin stars 2
Central restaurant is the brainchild of chef Virgilio Martínez Véliz. Located in the Peruvian capital, Lima, this dining experience is an absolute treat for the senses. Martínez is as passionate about the rainforest and Peru as he is about food, and that's evident in every single bite of his cuisine.
The restaurant has a 17-course taster menu and each dish is as unique as every region in Peru. Martínez only uses fresh, local ingredients in his dishes, and his menu takes diners on a journey across the country's incredible landscapes. Delicious flavors, innovative methods and a true love for Peruvian food create a memorable dining experience.
The most surprising thing is that Central is probably one of the most affordable Michelin-starred restaurants you'll ever eat at. Considering the complexity of the menu, the quality of the food and the uptown location, at $130 per person, Central is a steal.
The Fat Duck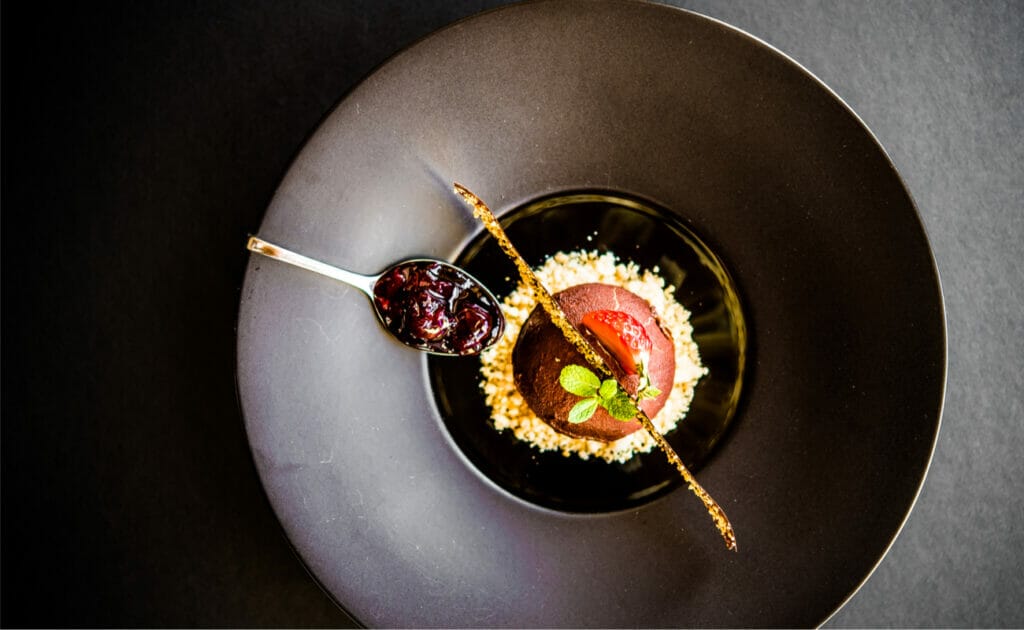 Where Bray, Berkshire, UK
Michelin stars 3
Heston Blumenthal is a household name in the culinary world and is known for turning something that is simply "eaten" into a thought-provoking journey. He does just this at The Fat Duck, near Maidenhead in the UK, where your taste buds take you down memory lane to revisit childhood holidays and whimsical daydreams, all under the roof of a 16th-century cottage.
The Fat Duck was established in 1995 and rose to prominence in no time at all. It's one of only five restaurants in the UK to receive three Michelin stars. Guests can choose between a 14- and 17-course tasting menu that involves fanciful delights straight out of a fairy tale. Dishes such as hay-smoked veal sweetbread and the mushroom truffle log, and treats from the custom-built dollhouse transport diners to another realm. Blumenthal uses ingredients that sound as if they shouldn't work together yet unexpectedly complement one other. This is a restaurant that undoubtedly deserves its fame.
Den
Where Tokyo, Japan
Michelin stars 2
Japan has had a revolutionary culinary extravaganza over the past decade. The country that was once known mainly for its sushi is now one of the most popular destinations in the world when it comes to its cuisine. There are many exceptional restaurants in Tokyo, but Den really stands out from the rest.
Award-winning Zaiyu Hasegawa is the chef who runs this two Michelin-starred restaurant. When asked what his aim was for Den, he said it was "to deviate from the refined but often repetitive Japanese stereotypes," and to cook more personal creations.
Hasegawa's managed to do just that, and you can expect to taste truly mind-blowing dishes that you won't get anywhere else. Think of things like pork with root vegetables and lin, stuffed ant salad, sardines with liver paste and sesame pork, and so on.
L'Atelier De Joël Robuchon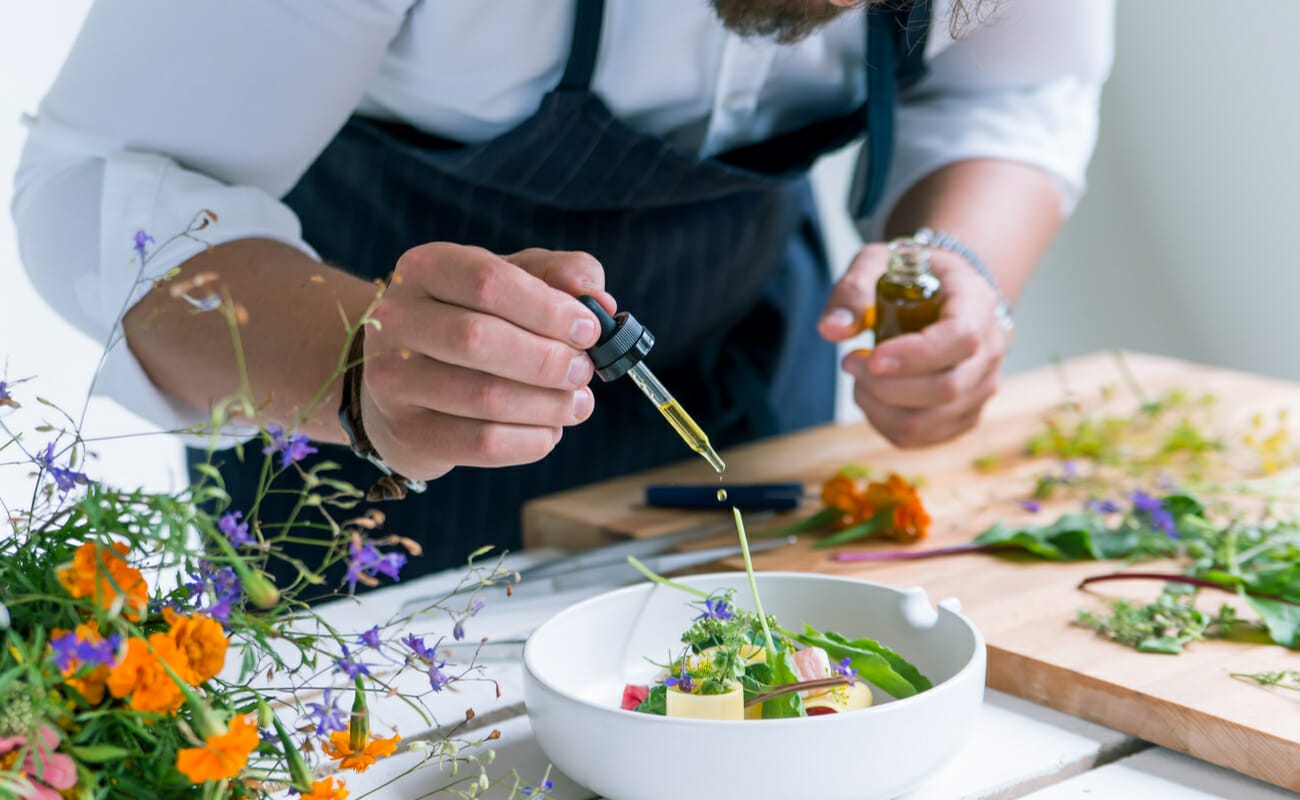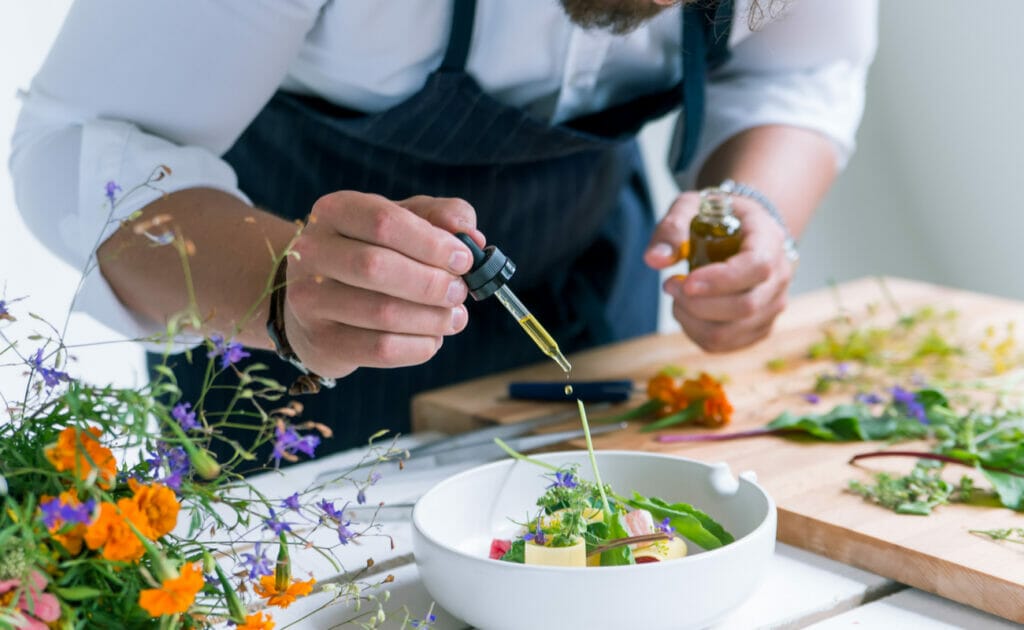 Where Las Vegas, USA
Michelin stars 3
If you're a fan of live dealer games and think that Las Vegas is the perfect place to practice those online poker skills in person, then you're definitely correct. What you might not know, however, is that you can combine your casino experience with one of the world's best three-Michelin-starred restaurants, which is right on your doorstep.
Located at the MGM Grand in Las Vegas, L'Atelier De Joël Robuchon is the signature restaurant of an unforgettable chef. The French-themed restaurant has been designed to resemble a resplendent art deco townhouse, and you'll even find marble floors and a garden terrace. The food here is absolutely luxurious and designed to cater for a sophisticated palate. Specialties such as Le Caviar – a trio dish of thin couscous and Oscietra caviar, smooth cauliflower cream, and delicate gelée of green asparagus – are just some of the dishes that have given it its well-deserved fame.
L'Atelier De Joël Robuchon has also won the Forbes Five Star, AAA Five Diamond and Wine Spectator's Grand Award on top of its three Michelin stars.
Enjoy world-class entertainment with Borgata Online
We hope you've been inspired by our list of Michelin-starred eateries across the globe. Of course, these are just a handful of the best, and we're lucky to have so many different culinary adventures to experience.
If it's world-class online entertainment you're after, however, then look no further. Whether it's online slots you want or to play blackjack at an online casino and other types of casino table games, Borgata Online is the best online casino for you!
Register to play slots online as well as lots of other fun online casino games.