Many professional sports players have a playlist that they listen to before a game, either to hype them up or calm them down — whatever they need to become more focussed before going out to give it their best. Live and online poker players can benefit from an excellent playlist in much the same way to get them into the right mindset for success.
Listening to the right poker music before you play poker is a great way to clear your mind, get excited for the game and help you focus on the task at hand. No one wants to go full tilt during a poker game and listening to a collection of cool songs before the game will help you avoid this.
So, whether you're into hard rock, country or pop — here's a little insight into good poker music and six good songs to listen to that you can put into your poker playlist to prepare you for that live or online poker tournament.
What Type of Music Should You Listen to Before a Poker Game?
Before diving into the following playlist, you may want to consider what type of music you should be listening to before a game. In most cases, it largely depends on your personal preference and the mood you're aiming for.
If you're looking to achieve a calm and focused mind, classical music by Bach or Mozart may be ideal. Jazz or Blues can also create a relaxing atmosphere. To help maintain a calm demeanor, meditative or New Age music should do the trick.
To avoid distraction, consider instrumental or ambient music. For a dose of motivation and confidence, you might enjoy upbeat Pop or Rock. If you're in for a little fun and thematic immersion, consider soundtracks from poker-centric films like "Rounders."
That said, there's some anecdotal evidence to suggest that playing poker with positive, uplifting music and minimal lyrics helps many professional poker players grind out hours at the tables. This usually includes mid-tempo electronic music like trance, house and progressive.
Here are some top mid-tempo electronic artists to include in your playlist:
Above & Beyond: This British trio has produced a number of uplifting mid-tempo tracks and often experiment with tempo in their work.
Armin Van Buuren: Known as one of the pioneers of trance music, Armin has produced numerous mid-tempo hits.
Paul Van Dyk: This German DJ and producer is known for his blend of uplifting and progressive tracks.
Ferry Corsten: Dutch DJ Ferry Corsten has been producing electronic music for decades and is known for his emotionally resonant mid-tempo tracks.
Tiesto: While he's known for high-energy club hits, Tiesto has produced many mid-tempo tracks, especially earlier in his career.
Aly & Fila: This Egyptian duo is known for their uplifting trance tracks that often fall into the mid-tempo range.
Ultimately, the goal is to choose music that enhances your ability to strategize and keep you present in the game and focus your concentration in order to increase your chances of winning.
1. The Gambler — Kenny Rogers
Of course, no poker tournament strategy that includes music is complete without the most famous gambling song of all time. Not only is this Kenny Rogers classic a catchy tune and very aptly named, but it also has some incredibly insightful advice for poker players.
The iconic chorus has the following wise words for anyone about to play a poker game:
"If you're gonna play the game, boy
You gotta learn to play it right
You've got to know when to hold 'em
Know when to fold 'em
Know when to walk away
And know when to run
You never count your money
When you're sittin' at the table
There'll be time enough for countin'
When the dealin's done."
No doubt about it, "The Gambler" is the perfect song to listen to before you visit the (real or virtual) felt to get your head into the game — and besides, it's an old-school hit that never fails to get the feet a-tappin.'
2. Poker Face — Lady Gaga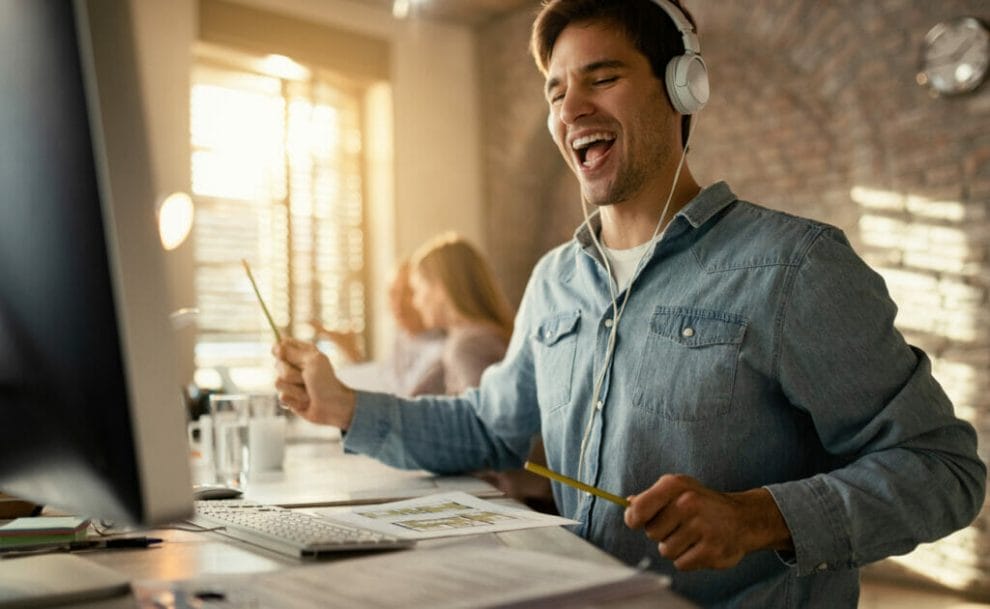 On the complete opposite side of the music-genre spectrum, there's Lady Gaga's famous tune, which may be a little more suited to younger folks. Although that's not to say that anyone over a certain age won't enjoy Gaga and her iconic "Poker Face." This is a catchy pop song that's likely to get stuck in your head for some time.
It's a great playlist entry for those looking for a hype song that will give them a little extra energy (and probably a good dance) before hitting the tables. Of course, Gaga also consistently reminds you to keep your poker face intact, which is an excellent tip for those about to play poker in person. Your aim is to reveal nothing about your hand in your expression (or, indeed, your body language.)
3. Ace of Spades — Motorhead
This list was always going to include a little bit of everything. Next up is a song that's going to be a favorite among folks that love a bit of metal music. It's a tune that'll get you into the zone and ready to take on any opponent.
In fact, the lead singer of Motorhead, Lemmy Kilmister, was a massive gambling fan and this song is all about the adrenaline and unique experience that comes with playing poker. The lyrics may seem a bit dark, "I see it in your eyes, take one look and die. The only thing you see, you know it's gonna be the Ace of Spades" but ultimately they're anything but sinister and just refer to beating an opponent and winning the game. Could it be your audible lucky charm?
4. That Was a Crazy Game of Poker — O.A.R.
This is a song for country fans in the house. "That Was a Crazy Game of Poker" is a song by O.A.R. Lead singer Marc Roberge was in Israel when he wrote the first, fast-paced half after a bad night when his head was very much in a bad place. The song is about playing cards against the devil, being constantly tested before he ends up losing all his money.
The second half of the song has a distinctly different feel, however, because it was written back in the States when Roberge was in a much better space. The player is still playing against the devil, but after losing his money, he manages to resist the temptation and refuses to sell the devil his soul.
This is a classic gambling song that can help players to see that the temptation to keep playing on tilt is a bad idea. It's also a really catchy tune and so it's little wonder that the song was used by ESPN as an introduction to its coverage of the World Series of Poker.
5. Don't Stop Believing — Journey
If you're looking for cool songs to listen to just before a game of poker, then Journey's "Don't Stop Believing" has to be on your list. No matter what type of music you're into, this feel-good anthem is sure to get your head into the zone.
At the end of the day, every player is bound to lose games and if you need a pick-me-up before you take to the table again, then this is the one that's going to do it for you.
6. We Will Rock You — Queen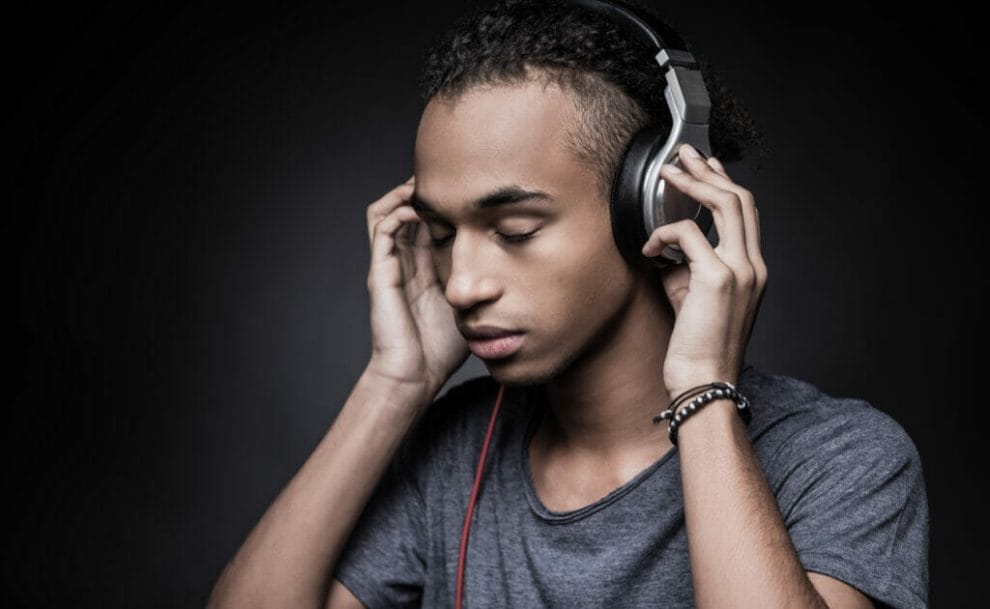 For decades, this song has been used in stadiums, dressing rooms and listened to with headphones to help teams and individuals get pumped up before taking to the court, field or felt. It's an absolute classic when it comes to focus, adrenaline and confidence.
"We Will Rock You" is an excellent track to put on before tackling opponents that you know are going to be tough nuts to crack. Queen has got your back on this one.
Play Poker at One of the Best Online Poker Sites
This is just a small sample of the best poker music to get you in the zone before you play a poker game. At Borgata Online, there's something for everyone when it comes to poker games, so whether you're looking for poker tournaments, Texas Hold'em poker, a spot of Three-Card Draw or anything in between — Borgata Online has got you covered.
Register to play poker with Borgata Online. There's also a huge range of other online casino games available to play, so come and check out what's in store.