It's easy to fall into the trap of only focusing on our bankroll and spending when you think of responsible gambling. However, responsible players should manage their time as carefully as their budget when they play online slots and other casino games. 
Optimize your online gaming time with tips to help you reach your goals without accidentally crossing any of your boundaries and limits. At the end of this guide, you'll know how to manage your time, when the right time to play is, and how to start playing at an online casino. 
Why Time Management Matters in Casino Games
In our lives, there are difficult, challenging, fun, and boring tasks that take up our time. But as much as you may want to have fun all day, every day, all of these different activities have their place in our routines. No matter how fun and rewarding an activity is, it needs to be balanced with other meaningful things in our lives.
When it comes to casino gaming, this is especially true. It's easy for a fun hobby or sport to turn into an addiction and a coping mechanism. As a gambler, you'll want to set aside time for your favorite casino games. However, you also need time for family and friends, health, work, and other hobbies. Once gambling becomes a central part of your life that isn't limited by time or a schedule, it's very easy for things to get out of control.
Why Time Matters When You Play Casino Games Online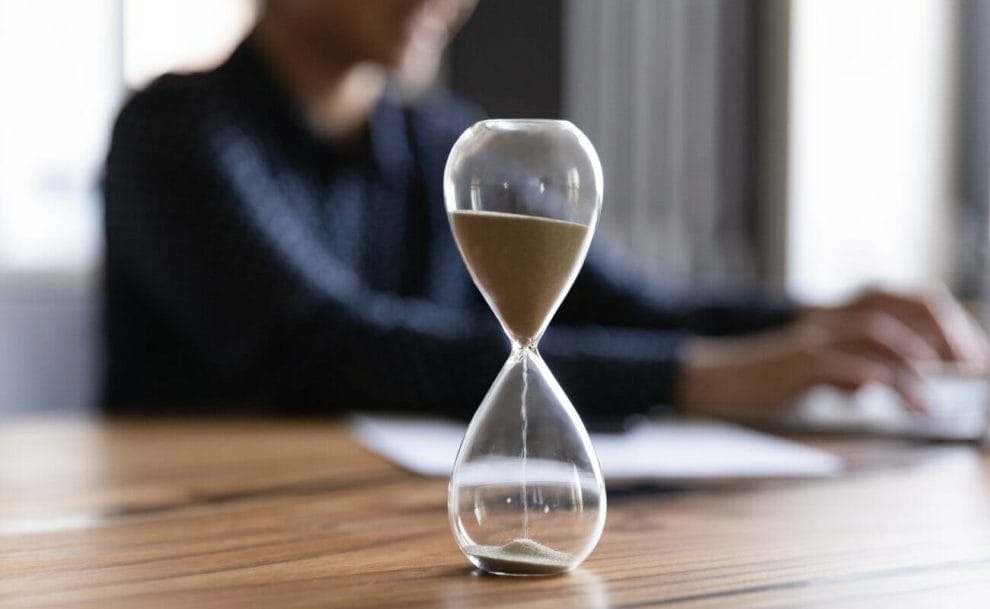 Playing online casino games has been a game-changer for the casino industry. It allows people to play anytime and anywhere on their mobile devices. But without a strategy to manage your time, this convenience can make it easier to fall into unhealthy habits. Your phone is already addictive and has dozens of apps on it, all competing for your attention. Putting time limits on the apps you use for entertainment, like your casino app, can help take control away from your dopamine craving urges and put it back into your hands.
Are you ready to set some boundaries and have a great time gambling?
Time Management Tips for Online Gaming
Here are a few guidelines used by both professional and recreational players to optimize their time when they play online.
Set a Time Limit
This one might seem obvious, but the first step to managing your time well is to set a limit for your time online. Never rely on your own sense of time or just randomly checking your watch when gaming. Set timers on a clock on a time management app to let you know when to stop and when to take a break. Make sure you get in the habit of stopping when your timer rings because giving yourself an extra 10 minutes can turn into extra hours. Be as strict with your time as you are with your money. It's just as valuable, if not more so.
Play with a Goal in Mind
If you fail to plan, you plan to fail. Every player's approach to gaming is different. Some people just play to have fun and pass the time, while others play to try and make a profit. Whatever your style, start playing with a goal in mind. If it's merely to have fun, then set a time limit and a budget for yourself and decide in advance if you're planning to play a high-stakes game or a lengthy low-stakes game. Choose a game with a low minimum bet if you need to so you can make multiple bets or spins without worrying about your bankroll running out.
If your goal is to win, spend time working on your strategy and studying the game. Don't waste time and money figuring things out in the middle of a game. Start playing with the right mindset and the right tools at your disposal. Also, research which casino games have the best odds to improve your chances, as some games are pure skill while others you can influence by learning the ins-and-outs of the game. Even with the best tips and tricks for slot bankroll management, luck is still going to need to be on your side if you want to win. 
Manage Your Bankroll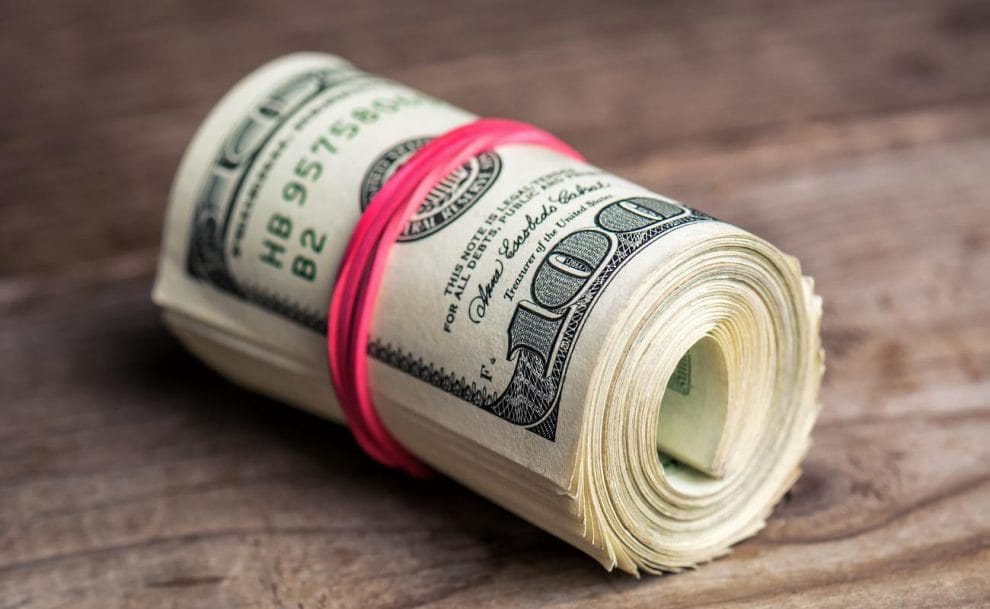 Time management and bankroll control seem like completely separate concepts, but they're more connected than you think. If you're careful with your bankroll, you'll have more time to gamble before your money runs out.
If you have a weekly or monthly casino budget, divide it by each day you'll be at the casino. This will help you understand how to size your bets to give you enough playing time. Having a daily budget in mind saves you the time of figuring out how much you can bet and how much you have left. Without proper financial management, you won't have the money to spend even if you have time management systems in place.
Research Your Online Casino and Game Before Playing
Nothing will waste time like switching online casinos after you've made your deposit or started playing, as you'll need to find another online casino that meets all your criteria and then go through the process of creating a new account and making a deposit. Research a casino in advance to see its payment options, casino rules, and licenses. Read through reviews from other players.
If you've decided on a game, check the rules for your online casino of choice to see if any of the rules are a dealbreaker for you before you play. This might take some time, but it will have a positive impact on your overall enjoyment.
Take Regular Breaks
Sometimes it can be difficult to take a break when you're losing. You often feel like the next bet could turn the game around. This is known as the gambler's fallacy, and this kind of thinking is not only illogical but a surefire way to wipe out your budget and waste your time.
Taking a break gives you time to control your emotions and get your head back in the game with a different strategy or even just a clear head. Even if you've been winning, a break will help you decide if it's time to stop before you lose what you've won.
Don't Sacrifice Sleep
As tempting as it may be to get in just one more spin or one more game, if it's going to eat into your sleep, it's time to call it a night. In the short term, a lack of sleep can lead to irritability, brain fog, and poor memory, while in the long term, it can lead to health complications like depression, diabetes, and even heart attacks. If you want to enjoy casino games for as long as possible, it's important to get a good night's rest every day to avoid these short- and long-term complications.
When is the Best Time to Play Online Casino Games?
Are you trying to find casino insider secrets about the best time to play online casino slots and casino table games? Does it exist, and can changing your schedule lead to major wins?
Some people believe in playing slots during the graveyard shift in the early morning hours to increase their chances of winning. They think that with fewer players online, the casino has more money to give away. On the flip side, people who play progressive jackpot slots prefer to gamble during peak hours when the potential jackpot is maximized. In online casinos, this is usually between 8 pm and 2 am.
Is there a best time to play online slots? What about live dealer casino games? It's up to you. In regards to purely digital games like online slots, since casinos use random number generators to ensure results are random, it doesn't matter when you log in since these games operate 24/7. Even for games that have real hosts like live dealer games, you'll find that virtually all casinos offer live dealer services 24 hours a day, 365 days a year. 
So ultimately, the optimal time to play is the time that works with your schedule and lifestyle. Playing online is meant to be easy and convenient, so choose a time that is suitable and healthy for you as a player.
Have the Time of Your Life with Borgata Online
Looking for a thrilling way to spend your time? Life is a lot more fun when you play at Borgata Online. When you play casino games online on Borgata Online's mobile-optimized platform, it's easy to play your favorite games anywhere and anytime. From virtual sports to variety games to jackpot slots, you'll find an incredible range of exciting titles at Borgata Online.
Register to try out the thousands of table games, online slots, virtual bingo, and more available at Borgata Online.