Gaming is an incredibly fun hobby and also a good stress reliever which can keep your brain sharp to help with problem-solving. However, not everyone has the luxury of sitting in front of a TV or computer when they want to play. If you happen to be one of these people, you might want to invest in a Nintendo Switch console, as it's one of the most easily accessible consoles out there, and can be played on the go.
Ever since Nintendo Switch was released, the library of games developed for this amazing portable console has steadily grown in both size and quality. There are now tons of titles available for you to play on your Switch, including some incredible online casino games. In fact, Nintendo Switch has one of the best and most varied libraries of titles. Here, we take a look at some of the best Nintendo Switch games available.
Top 5 Nintendo Switch video games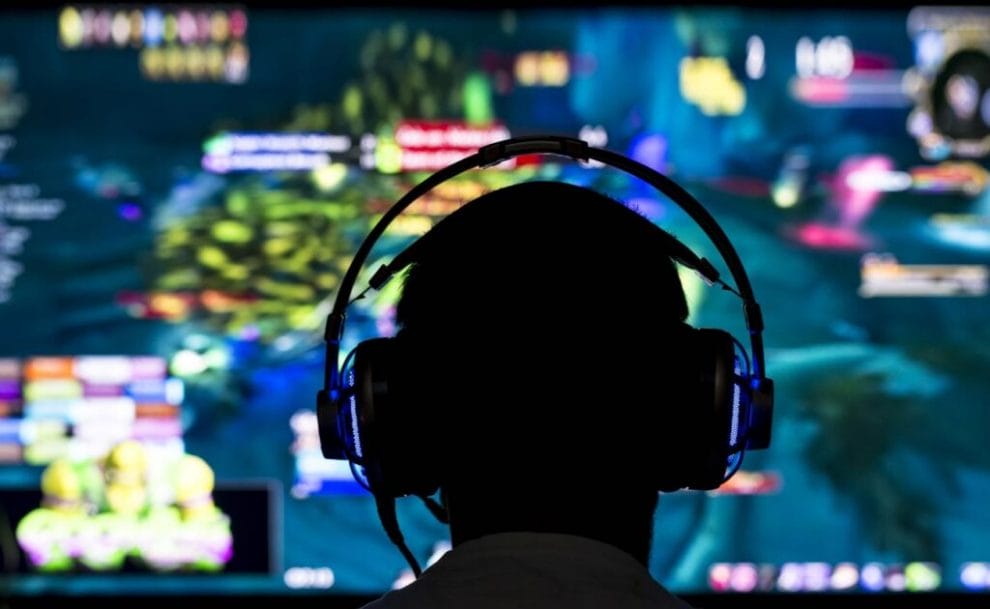 With a variety of games that are suitable for gamers of all ages, the Switch is a fantastic portable console that has access to some of the greatest games ever made. But with such a massive range of amazing video games to choose from, it can be a bit overwhelming to find the one that's right for you. That's why we've put together a list of our top-ranked Nintendo Switch games! Check out these five incredible titles:
1. The Legend of Zelda: Breath of the Wild
Topping every chart available, and indeed claiming our own No.1 spot, is The Legend of Zelda: Breath of the Wild. Having scooped countless awards and been the consensus best game of 2017, Breath of the Wild is considered by many in the gaming community to be the best game ever made. Why not join more than 22 million other Switch gamers in this incredible fantasy adventure?
Breath of the Wild will see you guiding the famed protagonist, Link, through an absolute masterpiece that offers one of the greatest open-world adventures you can embark upon. The world is alive, enchanting and full of danger and surprises at every turn. Begin your journey to save Hyrule by searching for ancient weapons and items, and fight off monsters and assassins that will do anything to stop you!
When you're not engaged in combat or solving fun puzzles, you'll be awestruck by the sheer vastness of the world, as well as the density of detail that helps immerse you completely in Link's tale. If it weren't for the ancient magical danger threatening the world, it might be worthwhile just to hop on your horse and explore the countryside, just to take it all in!
Fans of The Legend of Zelda franchise have fallen in love with Link all over again, and will doubtless continue to do so many times over with this absolute classic video game. You simply cannot buy a Switch without also owning The Legend of Zelda: Breath of the Wild. In fact, the game managed to outsell the Nintendo Switch itself on launch! This game is simply a masterpiece that strips back the open-world genre, and marks a milestone achievement for the developer.
2. Paper Mario: The Origami King
It's quite possible that there isn't a gamer out there who hasn't played at least one Mario game. The iconic character first appeared in Donkey Kong in 1981, immediately captured the hearts of gamers, and became a household name for Nintendo.
Paper Mario: The Origami King is the latest in the Paper Mario series of games. The reason why this game and others before it are referred to as "Paper Mario" comes down to the design, which sees its characters (and sometimes the worlds in which they live) as 2D paper cutouts! The latest title sees Mario enter a 3D world, but he and the other characters are all flat and look like paper dolls that have been cut out, down to the white lines surrounding each character, or turned into origami!
The Paper Mario games are beautifully stylized games that often have origami, or paper folding (as well as the usual, running, jumping, and occasional punching) at the core of the gameplay mechanics. This game has it all – action, romance, and classic characters from the Mario franchise – except this time, the princess isn't in another castle but must instead be freed from the origami curse placed upon her! You'll get to face off with the Origami King and his army of paper invaders while teaming up with some extraordinary companions! Non-stop fun adventures await in this thrilling Nintendo Switch game title.
As with all Mario games, this one is fantastic, and you should go and buy it. Now.
3. Stardew Valley
Coming in at No.3 is one of the biggest indie titles ever released – Stardew Valley. This game makes some of the best use of the Switch's portable feature and is also the kind that you'll want to take with you everywhere you go, thanks to its incredibly fun gameplay. It may have started out as a "farming simulator," where players build a virtual farm and make friends with the local people, but this game has evolved to include many more elements, not least dangerous quests, and even online multiplayer!
Stardew Valley features beautiful sprites and sounds that remind us of the old Nintendo titles we fell in love with when we were younger. Sure, it may not feature the latest graphics technology such as ray tracing, or environmentally accurate sound, but it more than makes up for it with charming gameplay and character.
After just a few minutes of playing Stardew Valley, we became completely hooked. From the moment you plant your first seed to the first time you fall in love, and the perilous adventuring in the mines, it has a way of enchanting players and inviting them to explore, experiment, and discover more. This title is easily one of the best games you can play on any console, but it is absolutely perfect for the Switch. The gameplay is just so much more elevated on this portable console.
Not only that, but the developer regularly adds fresh content, so players will have a variety of new things to do and experiences to enjoy in the valley, including novel characters, quests, farm animals, and even new enemies to deal with!
4. Super Smash Bros. Ultimate
Smash fans who have stuck with the series will be excited and delighted to know that Super Smash Bros. Ultimate is a very good title, featuring the biggest line-up of familiar characters to date (74 in all.) Boasting an amazing single-player experience this time around, Super Smash Bros. Ultimate is a welcome addition to the Switch library.
For those of you who aren't familiar with the "Smash" series, this "fighting" game was originally designed as a fun party game – something anyone could pick up and play. Despite being very different from other fighting games, this style of fighter clearly resonated with gamers, and soon people took this casual game and turned it into a competitive experience! But don't worry: you can still mash the buttons and have a good time if that's what you love doing.
In this game, players use their fists, feet, powers, and equipment to try and knock the opposing players out of a combat arena. These arenas are multi-level fighting zones, with all sorts of unique settings and unusual themes. While a player may not lose "health" in the way a character does in a regular fighting game, in Smash, players become easier to knock out of the arena as they take more damage, so be sure to dodge those attacks!
This game falls into the same category that Breath of the Wild does, in that you simply cannot own a Nintendo Switch without getting your hands on Super Smash Bros. Ultimate. Smash has always been one of the best fighting games for players of any age and this title is simply some of the best fun you can have on a console.
5. Animal Crossing: New Horizons
Our final choice, Animal Crossing: New Horizons, is a completely unique title that feels like a cross between The Sims and a Saturday-morning cartoon. In this fun, social simulation game, you play a human character who moves to an island filled with anthropomorphic animals to start a new life.
When players arrive on the island, one of the first things they do is take a loan from the local real-estate agent and shop owner, a raccoon by the name of Tom Nook. From this point on, players are free to explore the world as they please, while working to pay back the loan they took from Mr Nook. This includes connecting with the residents of the island, gathering items and resources, enjoying leisurely activities, and much more.
Animal Crossing: New Horizons also offers a very interesting gameplay dynamic in that things take place in real time! That's right: a day in the real world is literally a day in the game, so you'll need to pop in regularly! While there's so much to do with the people on the island, social gamers will be happy to know that their friends can also join in, thanks to a local co-op and online multiplayer options.
This award-winning game has sold more than 32 million copies across the globe!
Best Nintendo Switch casino games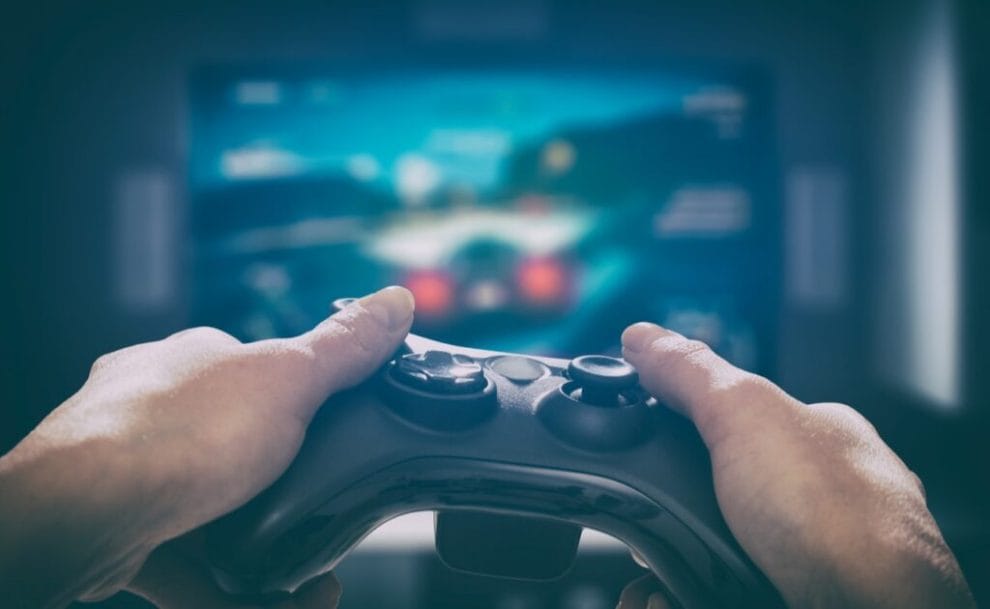 If your passion for gaming lies in online casino games rather than classic video games, you're still going to want to buy a Switch. Despite the fact that Nintendo originally aimed to release only family-friendly titles, its stance has shifted over the years. The company has taken steps to launch releases that are aimed purely at adult gamers, including gambling titles, where players can enjoy casino slot games, casino table games, and much more (albeit without any real-money stakes). Let's take a look at some of the best Nintendo Switch titles that allow you to play casino games.
1. Vegas Party
Vegas Party is probably the most popular online casino simulator available on the Switch. It is a completely over-the-top version of Las Vegas City, which sees you racing your way down the famous "Strip" to beat your friends to the end. There are 10 mini-games available to play at this online gambling house, including poker, blackjack, and roulette. The key is to manage your token account wisely, avoid dangers such as earthquakes and twisters, and use your skills earned at online casino games to stay ahead of the competition.
2. The Four Kings Casino & Slots
The Four Kings Casino & Slots simulates an entire casino, including every game you could ever want to play. To start, create your avatar – you could base it on your alter-ego or maybe give it some characteristics that reflect your individuality! After that, you're ready to enter the game and walk around the vibrant casino floor until you find something you fancy playing.
The Four Kings features poker, slots, roulette, casino dice games such as craps, and even pachinko, so there's something for everyone on the casino floor. There are also tons of fun activities you can do that'll make you feel like you're in a proper casino, such as dancing, chatting to people, and having a drink together.
3. Aces Casino Roulette
Aces Casino Roulette is another massively popular online casino game that's available on the Switch. This title is based on the table game that has been around for more than a century and is still considered to be one of the best of its kind. More than just a time killer, Aces Casino Roulette makes time fly with some fantastic roulette gameplay.
This game allows you to track your bets and practice your skills on both American and European-style roulette tables, as well as a special spooky Ghost Table! Aces Casino Roulette is a great way to test your luck and become a roulette pro, while having tons of fun too. Get the roulette wheel spinning on the Switch and take in the incredible visuals!
Play casino games wherever you are at Borgata Online
Come and visit Borgata Online for the best online slots, casino table games – such as blackjack, poker, and roulette – and live dealer action. We feature some of the newest and most exciting titles available, and cater to all casino players' tastes. Sign up at Borgata Online and let the fun begin!