The key to a good gaming session, besides having the best online casino games and video games at your fingertips, is delicious food and drink. How else are you meant to have the energy to stay at the tables or on the slots if you aren't refueling your body and mind while playing?
Most gamers tend to have similar ideas of what snacks should always be close at hand during a good gaming session. Pizza and potato chips are two staple choices, washed down with either a coffee or an energy drink – but your waistline and brain aren't going to be too happy if that's all you're consuming. Surely we can do a bit better than that!
What makes a good gaming snack?
The answer here is quite simple, really. The best gaming snacks have three things going for them: They're easy to grab and eat with one hand, they're relatively grease and mess-free, and they're quick and easy to make between loading screens or between sessions on the reels of some casino slot games.
Ideally, the snacks you choose should be healthy, or there should at least be healthy options so that you're giving your body and your brain the fuel they need to keep focused and able to concentrate on your gameplay. It's easy to run out of steam if you're crashing after too much caffeine or sugar, and that means you might end up making some silly decisions or even get a bit tilted.
Let's try to keep a level head and get some healthy options on the menu, as we show you some quick and easy-to-prepare snacks for a good gaming session.
Mixed nuts and dried fruit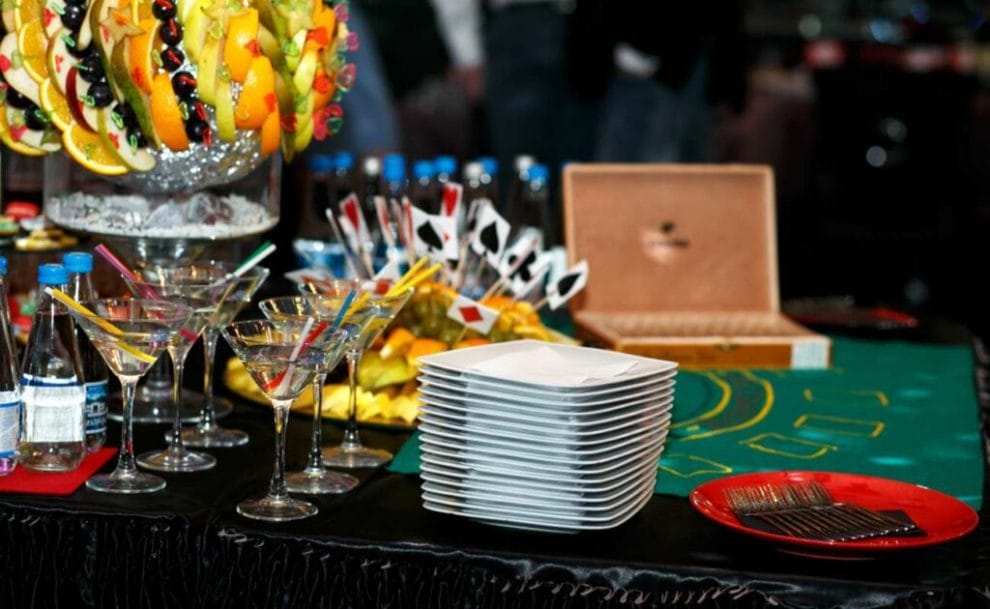 If you're the kind of gamer who goes through box after box of Oreos, or any other biscuits, then nuts and dried fruit might be the healthy alternative most likely to tantalize your taste buds.
Whether you're a fan of the peanut, cashew, hazelnut, or any kind of nut, a mixed batch of some deliciously spiced nuts can be an amazing and healthy snack for long gaming sessions. For those who are into strategy games and casino table games like online poker, which require your brain to be on point at all times, walnuts supposedly have beneficial effects on brain function, as well as on your memory. (We'd recommend buying the shelled variety, though, as you won't want to keep reaching for the nutcracker!)
Dried fruits are also an easy and mess-free way to get some vitamins and minerals into your system, so a combination of nuts and fruits is the ideal fuel for a long and productive gaming session.
Toasted pita bread
For pizza and crisp lovers, here's a snack that has the same appeal but with a few health benefits on the side. Toasted pita bread, cut up into slices, makes an amazing alternative to potato chips – they're crispy, covered in spices, and can be eaten with delicious sauces and dips such as guacamole.
Simply cut some pitas into some delicious little triangles (or whichever shape you want), lightly coat them with olive oil and some spices – we recommend a little salt and some garlic powder (but go for what you like) – and then bake in the oven until golden brown and irresistibly crispy. Dip them in hummus or guacamole (you can either buy some, or they're both easy to make at home) and enjoy!
Frozen grapes
Have you ever tried a frozen grape? If not, then just picture a healthier and juicier gummy bear (kind of). Seriously! Frozen grapes are some of the most delicious, healthy, and easy-to-prepare snacks that any gamer can have in the freezer.
Pick your poison – red, green, or black grapes (preferably seedless for a more enjoyable, less messy eating experience) and simply pop them in the freezer a few hours before you log on for the evening. Each miniature frosty fruit offers a refreshing and cool bite, with a bit of tartness if you're a fan of the green grape (oh yeah, we're fans of the green ones). You can even use them like ice cubes in a cocktail if you're making a fruity number.
Something to drink?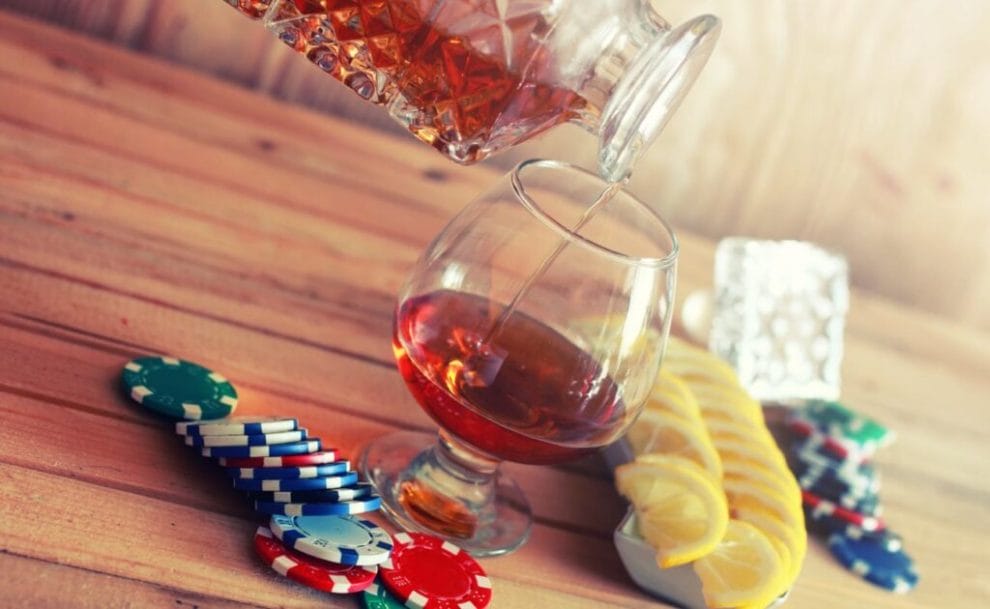 We can't expect you to wash all of your healthy snacks down with something unhealthy – so sodas and Red Bull are off the menu for now. Instead, why not try a combination of soda water and fruit juice? The soda water provides the fizzy and bubbly texture and taste you're used to getting from your soda, while the fruit juice offers sweetness plus tons of fresh and delicious flavor, without any of the harmful additives or preservatives. Simply put: It's just better.
You can also try blending these ideas with a bit of ice, literally. Smoothies are incredibly healthy and can provide you with tons of energy and the brainpower to keep up a great gaming session for hours at a time (providing you've got enough bankroll). Mix your favorite fruits and berries in with some fruit juice, ice, or yogurt, and you've got a crisp and refreshing, or creamy and delicious, smoothie.
Finally, of course, be sure to keep a glass of water handy at all times – because nothing refreshes and hydrates your body and mind quite like a tall, cold glass of H2O – just try not to knock it over your keyboard!
Get your gaming session in at Borgata Online Casino
Now that you're armed with a healthy arsenal of delicious gaming snacks, why not wash down your hearty feast with some of our amazing (and often delicious) online casino games?
Register at Borgata Online and gain access to some of the best online casino games with the best odds, including a huge and varied platter of online slots, a smörgåsbord of table games and card games, as well as our incredibly fun and immersive live dealer games!