There is a lot to choose from when deciding to play poker online – hundreds of variations, tournaments and games. However, as exciting as something may be, it's also easy for it to become stagnant, which is when innovation becomes essential. From sports to business, innovation occurs everywhere and all the time. The aim? Simply to progress and move forward. And often, to keep up with the times. 
Since poker's boom in the 2000s, there has been an impressive amount of innovation in online poker. From mobile apps and tournaments to live sessions, poker has adapted to the online world, with players following suit. We discuss whether there is still room for further innovation in the game in the online sphere.
How has poker innovated?
Poker went from a game played around tables to being accessible on a phone, tablet or computer – anytime, anywhere. Whether it be the Metaverse or virtual reality, it seems we are headed for the next phase of interactive technology. If we consider how poker has innovated over the past two decades, it is clear that innovation in the game is showing no signs of slowing down.
Mobile applications have been the game's latest revelation. Poker's introduction to the online sphere was not quick and easy by any standard. Players faced connection problems, lagging and un-interactive servers – and the user interface was tedious. Fast-forward to the present and it's a different story altogether: poker at online casinos is now fast, transparent and comes with high-quality graphics. 
Another significant addition has been the introduction of multi-tabling. For those who make a living from playing poker online, this has been a monumental innovation. It allows them to play online poker for real money on multiple tables, simultaneously. If you want to try this out, be careful: if you can win more than one game simultaneously, you can also lose more than one game simultaneously! 
The improvement in connectivity and the speed of servers have also allowed online casinos to adopt new variations of the game, such as fast-fold poker – a very exciting and thrilling game. But players can also play live poker with a real-life dealer and in this way, mix the old with the new, the traditional with the innovative.  
Looking at the World Series of Poker, it's clear that digital innovation is the order of the day. What started as a one-off online event in response to the series being canceled due to the COVID-19 pandemic has become an important tournament on the calendar. You can now enter the World Series of Poker online – the biggest online poker lobby in the world. It's played by the best in the game and has captivated the poker world since its inception.
Then there is the immense improvement of graphics which has contributed to a fluid user experience. It allows casinos to keep up with poker trends or even dictate the development of certain trends, such as we've witnessed in the surge in popularity of high-roller events. 
Where to next for online poker?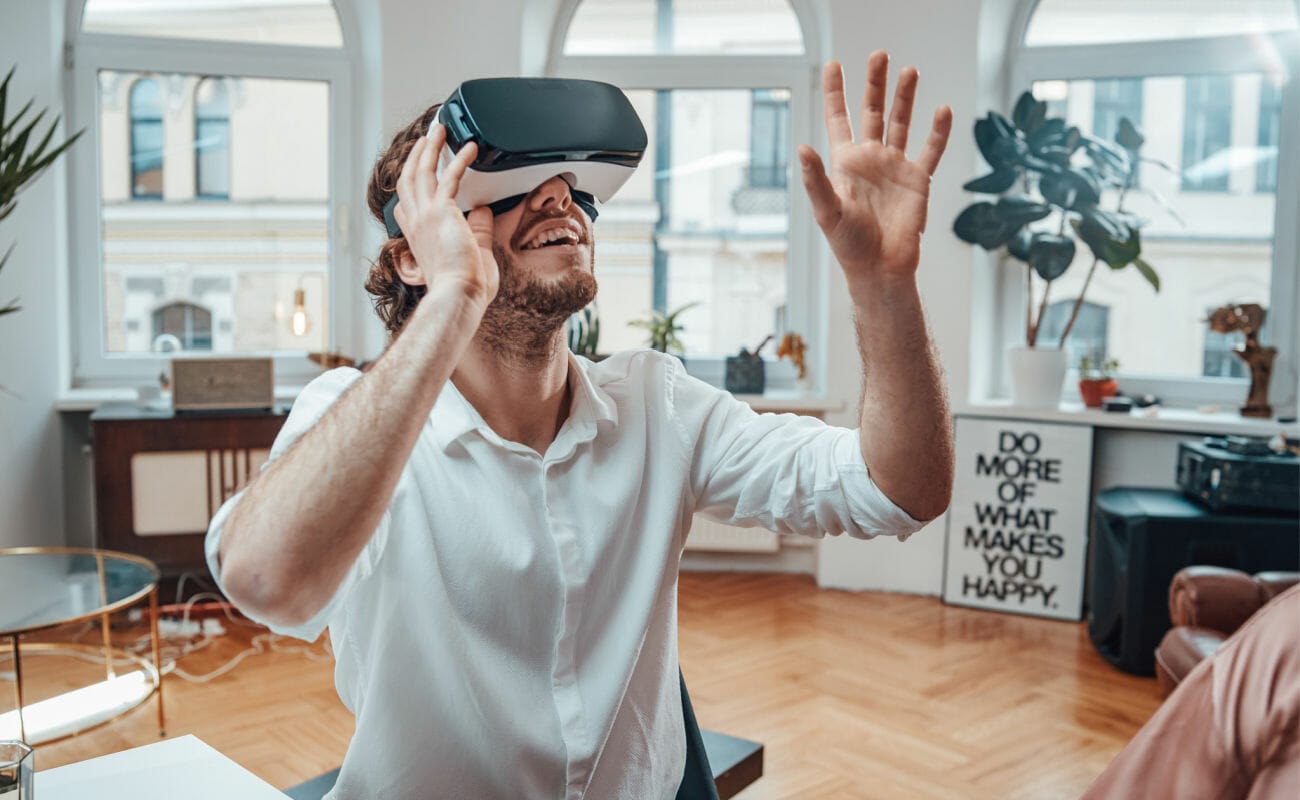 Currently, there are quite a few innovations that poker may adopt in future – judging by history, there's a good chance of this happening. Cryptocurrency is on everyone's lips and as crypto becomes more and more widely used and accepted, it may not be long before platforms have the option to deposit and pay out in cryptocurrency. One of the advantages of this is that the high transparency of blockchain technology will improve online security.
Virtual reality is another innovation which is making waves across industries – we have seen the gaming sector take it beyond its first-thought-of capabilities. With virtual reality, anything is possible. Soon, players may be putting on their headsets to join the table. Couple this with the Metaverse coming into fruition and it suggests an exciting future in which the game of poker will be played, loved and enjoyed even more. 
In addition, with new technological advancements in the game, we are likely to see an upsurge of new poker variations and game features. For example, the chat box could introduce emoji chats and promotional titles. Thanks to high-speed networks and advanced streaming platforms, we could also experience live online games that include both the dealer and opponents.  
Artificial intelligence is also set to play a prominent role in the future of digital poker. The game will become far easier for beginners to enter through AI-powered trackers and HUDs. The result could be a global rise in competition, making games harder but more exciting.
Test your skills on Borgata Online
Wondering how to play poker online? Borgata Online is regarded as one of the best online poker sites and we've created a Borgata Poker welcome offer (available for a limited time only) to help you get started.
Register today and put your skills to the test. And if you need a break from the felt, we also have a huge range of live-dealer casino games, online slots and so much more to explore.