Depending on the specific title you choose to play, online slots can be either thrilling or relaxing. Spirit of the River, an online slot machine created by SG Digital, is a game that falls into the latter category. It's a fantastic choice for anyone looking to wind down after a long, exhausting day.
Read on for a quick round-up of some of this online casino game's need-to-knows, its best highlights and reasons why it's worth taking this title for a spin.
Game overview
Spirit of the River boasts a cultural theme, celebrating the rich and enthralling way of life of the Native Americans. Did you know that rivers, and water in general, have a significant symbolic meaning for Native Americans? Rivers are said to symbolize life and death, healing and constant change. The Native American people also strongly believe that water is capable of cleansing the soul. These are just a few reasons why Spirit of the River is so named and why the game is so calming to play.
Spirit of the River was released in August 2021 and has managed to gather an impressive following since then. It's a medium to high volatility game, which means there's an average to low chance of landing a win, but there's the opportunity to rake in slightly higher payouts in the event of matching up the game's symbols. Speaking of symbols, there are a variety of stunning theme-specific symbols to admire, including chiefs and other classic Native American symbols, like the sun.
Spirit of the River is played on 4 reels and 6 rows with 20 active paylines, and the maximum payout is 5,000x your stake.
How to play
Spirit of the River is a Dual Ways Pays game, allowing you to create matches with three or more symbols, either horizontally or vertically. There are also plenty of enticing features that increase the excitement of the game. More on that below.
Graphics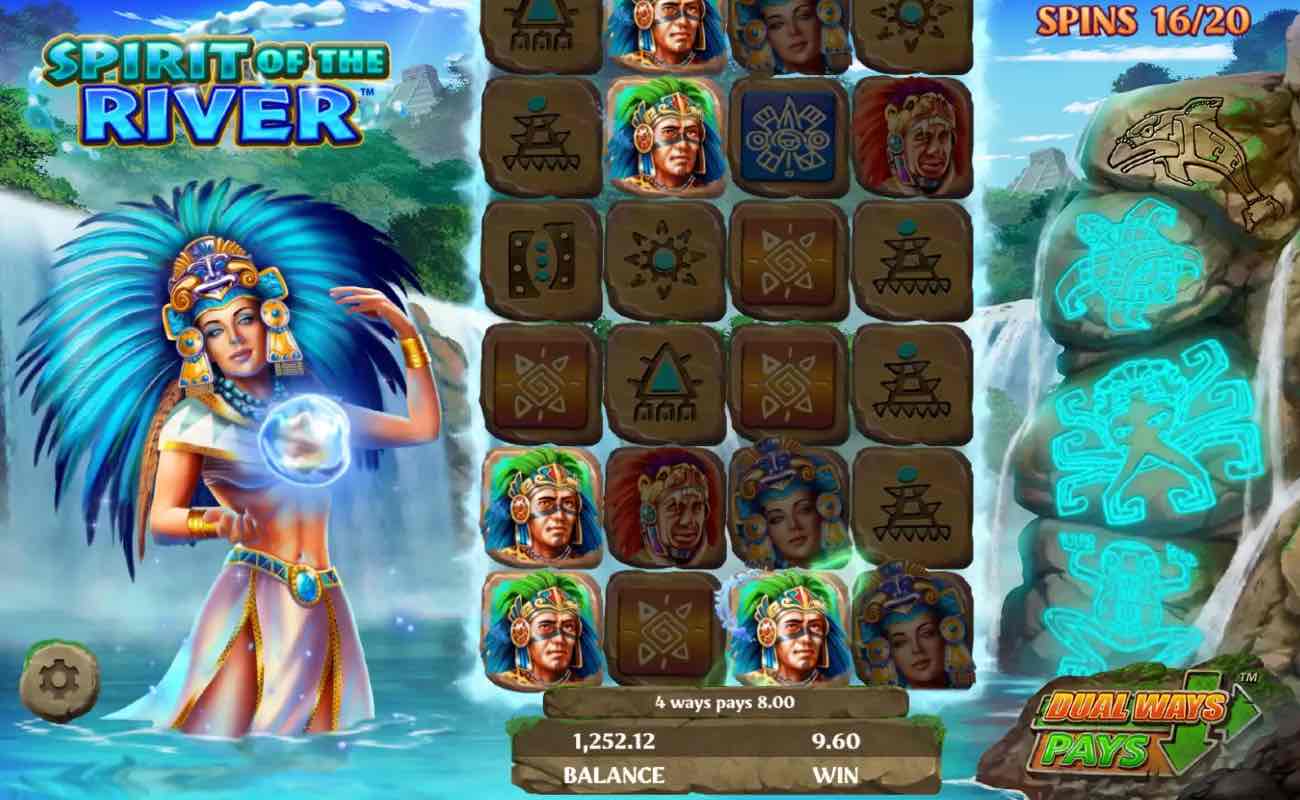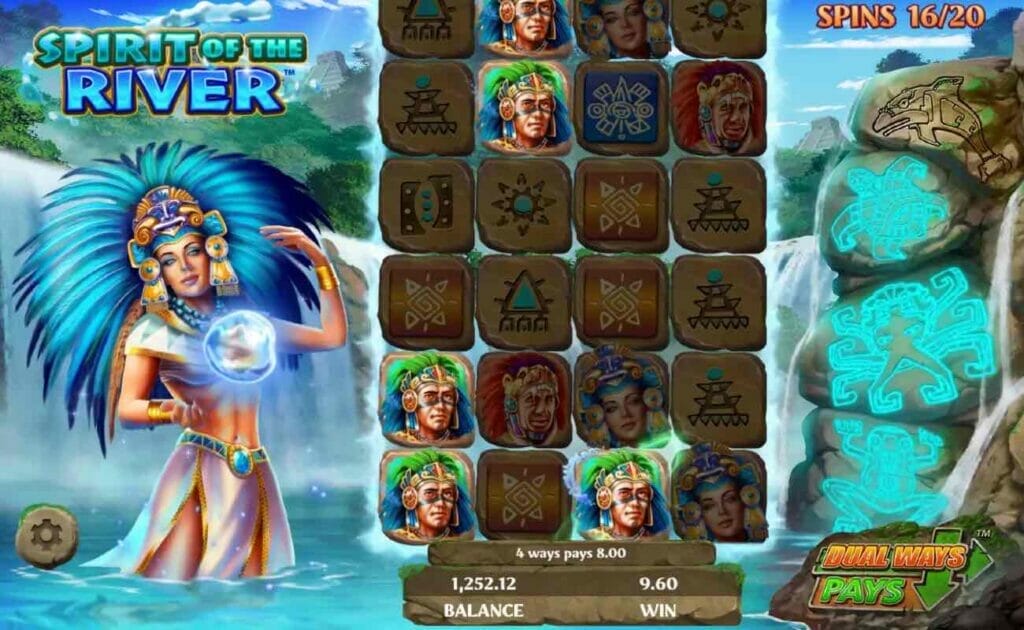 The graphics in Spirit of the River are certainly the title's main highlight. The game opens up to a game board floating above a turquoise blue river and positioned next to a tranquil flowing waterfall. On the left-hand side is a beautiful, magical character with a levitating bubble of magic between her hands. On the right-hand side is a large rock with four different animals, namely a dolphin, turtle, octopus and frog, etched into its surface. The gorgeous mix of blue and green hues adds to the relaxing nature of this online slot.
Features
The most talked-about feature in Spirit of the River is its Spirit Tower. The goal is to land a scatter symbol on the game grid, triggering free spins. Every time a scatter lands, a segment is added to the Spirit Tower, with a spins counter popping up above it. From there, you'll have 20 spins to fill the Spirit Tower to capacity by landing more scatters. There are four segments in total. If you manage to pull it off, you'll earn yourself eight free spins. If you're extremely lucky and land more than four scatters during those 20 spins, they'll be carried over to the bonus game.
While playing your free spins, one of four of the spirit modifiers will be triggered. Wild symbols will pop up on the grid if the dolphin is triggered, and if the turtle is triggered, random rows will grow up to eight symbols wide for the rest of the round. Triggering the octopus results in multipliers of 2x to 10x your stake, and triggering the frog leads to a bunch of mystery symbols appearing on the grid, each of which turns into the same matching pay symbol. You'll be awarded five extra spins for every four scatters collected and the round ends when you're out of free spins or when you've hit the maximum payout.
In the event that you finish your 20 spins and don't manage to fill the Spirit Tower, two segments will disappear. Once all segments disappear, the spins counter will also be removed.
Bonuses and jackpots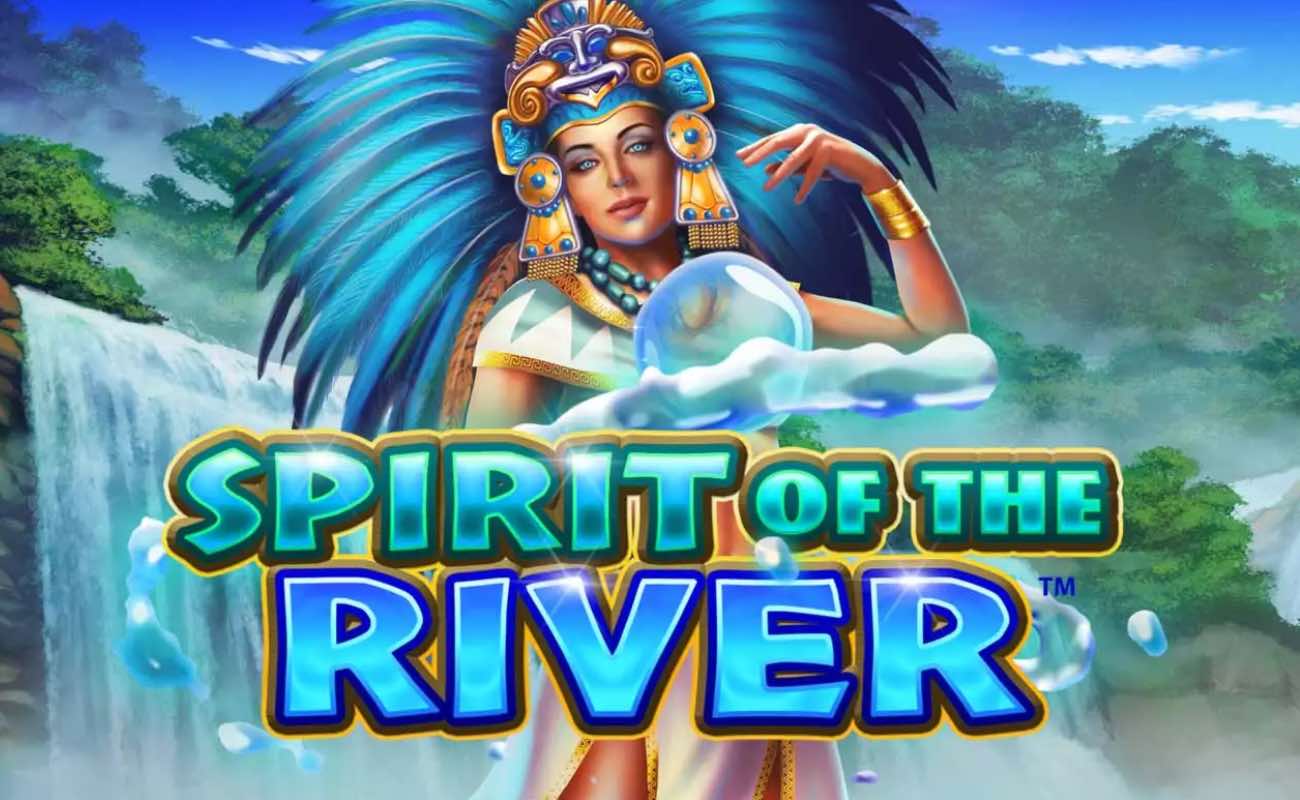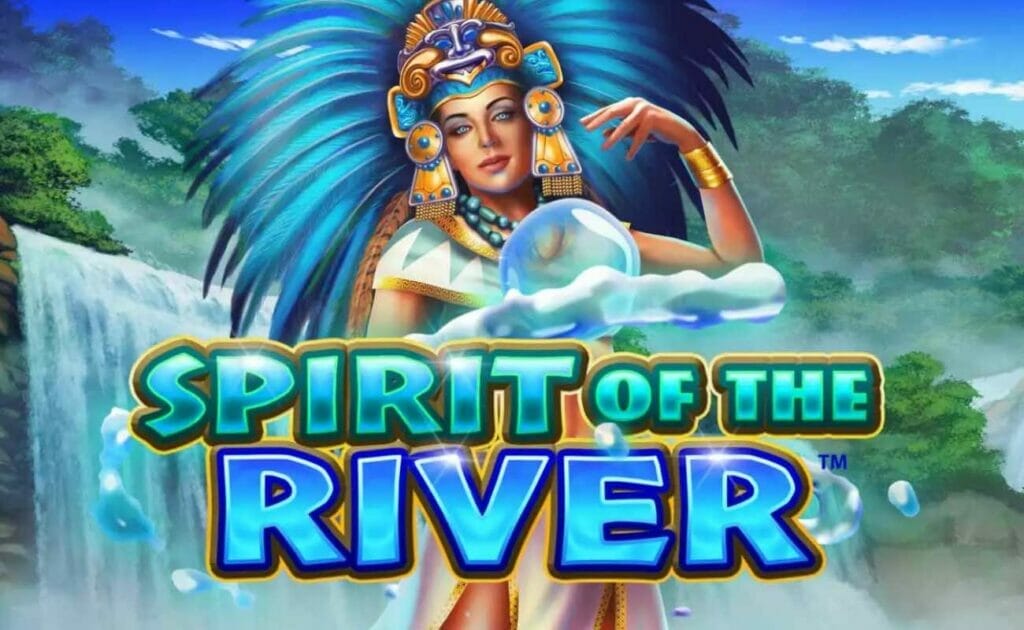 Aside from the Spirit Tower feature as described above, there are no bonuses or bonus games in Spirit of the River. There's also no jackpot on offer, although it's possible to win up to 5,000x your stake.
Similar games
If you enjoy playing Spirit of the River, you might be keen to give other, similar games a try too. Jungle Spirit: Call of the Wild is another favorite, offering a relaxed vibe and beautiful graphics.
Another Native American- themed online casino game to consider is Chief's Magic. It's celebrated for its bonuses and wild multipliers, adding to the game's excitement and making it possible to rack up some pretty impressive wins.
Play slots online at Borgata Online
Whether you're looking for the best online slots or even live dealer casino games, you can always rely on Borgata Online to deliver. We make it fun and easy for you to play casino games online regardless of your preference and skill level.
Keen to explore exactly what's available from our extensive gaming menu? Then feel free to sign up at any time via our convenient mobile portal.