Silverback Gold, playable on any device, is a fast, action-packed online slot set in the jungle. It was released in 2021 and quickly became one of the most exciting online casino games worldwide. With its high-quality graphics, large Return to Player percentage (RTP) and rampant silverback gorillas running across the reels, it's easy to see why.
As online slots for money go, it's exciting and has a high earning potential. We discuss Silverback Gold's features, jackpots, graphics and more.
Game overview
Silverback Gold is a territorial game filled with snakes, crocodiles, leopards and gorillas, with each animal having their own token. The snake is a low-paying symbol, while crocodiles and leopards are mid-paying. The gorillas are the ones to look out for; the silverback gorilla is high-paying, while the golden silverback is the jackpot. Catch either of these two gorillas and you're in for a profitable return.
With 1,024 paylines, an RTP of 96.10% and the chance to win 45,000x your bet, online slots like this don't come around often. It was developed as a 5×4 slot and is filled with plot twists, hidden bonuses and vast features.
How to play
Casinos online have an array of live dealer casino games and real online slots. If casino table games are starting to lose their appeal, changing focus during your visits to an online casino to jackpot slots could be the answer. They're thrilling, rapid and can be financially rewarding without having to deal with the pressures of other players around you.
Silverback Gold follows the trend of adventurous and gripping graphics with hair-raising bonuses and jackpots. The chance to win can come at any time – just watch out for the gorillas.
The aim of the game is to chase down silver or golden silverbacks – the two highest-paying symbols. Throughout the game, you're collecting mysterious tokens with the help of free spins along the way. As you collect more tokens, you begin to fill your meter, which has the ability to turn lower-paying symbols into high-paying ones. If you max out your meter, you will gain the golden silverback along with a hefty return on your bet.
Features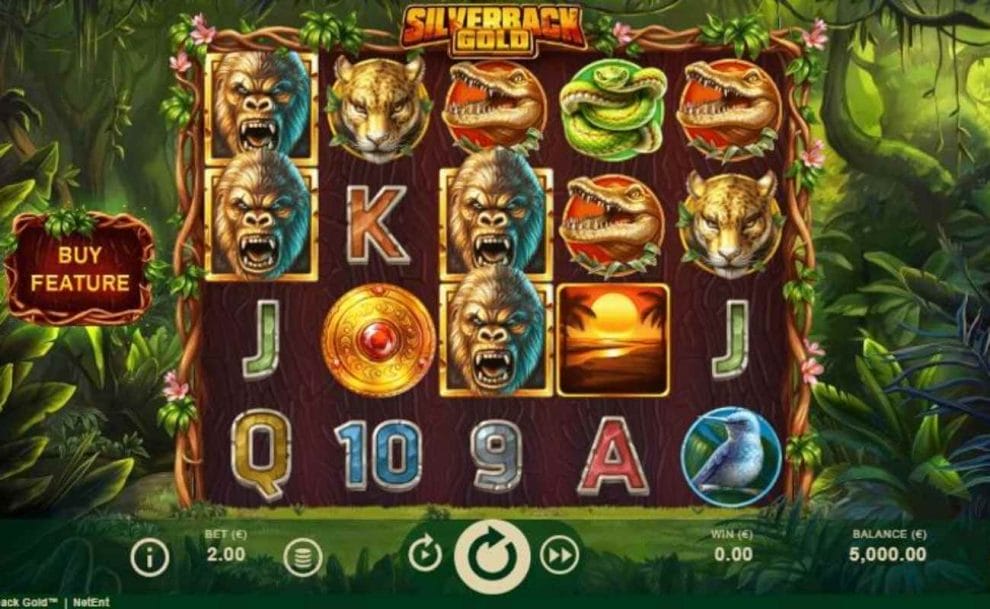 Jam-packed with free spins, multipliers, symbols and battles, this game is filled with some of the most impressive features found in online casino slots. One of the most exciting moments in Silverback Gold is the bonus game that features three free spins. These spins include golden scatter symbols that aim to unleash the bonus game. Once this round is activated, you'll be presented with a fresh 5×4 slot. The main difference is that only tokens can land on the reels. Once the token lands on the screen, its value will be revealed – there are over 300 tokens to discover. The game ends when your spins reach zero or when all positions are locked.
Be sure to take advantage of any silverback symbols that come your way. During what is known as a Silverback Attack, they jump onto the reels in an attempt to assist you with a high-paying win. The Silverback Attack feature is the game's best and most gripping moment. If this occurs, you'll witness six to 20 silverback symbols landing on the screen and gaining you a hefty win.
Other great features are the wild symbols and multipliers. If you receive a free spin, a multiplier wild symbol will appear, which can increase your bet by 2x or 3x. If two or more symbols appear, your win is multiplied by the values of your tokens.
Bonuses and jackpots
Keep your meter front of mind – you should always be topping this up. So, how do you do this? Land as many different symbols as you can during the free spin games. As your collection grows, your meter will start to climb, allowing you to upgrade your symbols in a bid for the elusive golden silverback. For example:
30 tokens allow you to upgrade the crocodile symbols
60 tokens allow you to upgrade the leopard symbols
120 tokens allow you to upgrade the snake symbols
200 tokens allow you to upgrade the bird symbols
300 tokens allow you to upgrade the silverback gorilla to a golden silverback
If you max out your meter, all your symbols convert into golden silverback symbols, with the chance to win 45,000x your stake.
Similar games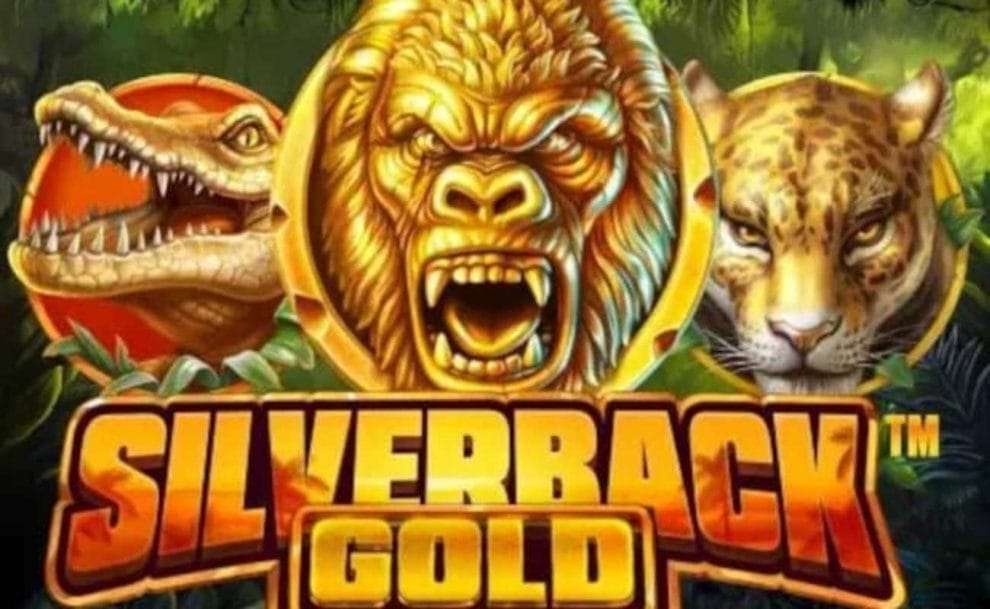 If you enjoy Silverback Gold, give Silverback: Multiplier Mountain a spin. It shares the same gorilla theme but comes with 6×4 reels. It presents another exciting and potentially high-earning game, with 4,096 winning ways and the chance to win 45,000x your stake. During Silverback: Multiplier Mountain, each win ups your multiplier and extra spins by one.
Another great alternative is Gorilla Kingdom, also created by NetEnt. This fun and exciting jungle-themed game boasts high-quality graphics and a maximum win potential of 4,096x your bet. And just like Silverback Gold, it comes with a lot of free spins.
Play Silverback Gold at Borgata Online
Want to play real online slots? Enjoy Borgata Online's ever-growing range of high-quality, thrilling slots that can be played anytime, anywhere on mobile, tablet and computer.
Register today and unlock our endless range of live dealer casino games, online slots and so much more.