Riverboat casinos are a popular form of entertainment all along the Mississippi River and its tributaries. As this mighty river flows across many different state lines, you can find these historic paddleboat gaming hubs in Illinois, Iowa, Louisiana, and Mississippi.
The Mississippi – the second-longest river in North America, flowing 2,350 miles from its source at Lake Itasca, Minnesota, through the center of the US to the Gulf of Mexico – was the center of economic activity in the South in the 19th century. Long before the days of online casinos, this part of the world was known for the paddle steamers that used to cruise up and down this mighty river. So before you start spinning the next online slot or join a live casino, let's get into the history of riverboat gambling.
If you haven't visited this part of the States, here's a brief introduction to the area, and riverboat gambling, which is a popular activity that now takes place on its banks.
A quick history of riverboat gambling
To see where riverboat casinos started, we have to go back to the 1800s, when the Mississippi Valley was the beating heart of the American economy. Back then, the Great River was a watery freeway, connecting traders and communities by river transports that could move faster and haul more load than wagons and tired old mules.
Games of chance were a great way to relieve the boredom of a riverboat commute for passengers and wealthy merchants alike, and the mix of money and entertainment soon made gambling the activity of choice on board the old flatboats.
Poker — one of today's favorite casino games — was so popular with the French colonists who worked as crew members on Mississippi riverboats that it spread to all corners of the country. Riverboats were also a great place to have a party with music and dance added to the mix. Old Blue was the merriest place in America.
Families, trade, and the great American novel flourished thanks to the big steam-propelled paddlewheel boats. Then came the Doubleheader, the Kettle, the Dinky, and the Bobtail Haul – steam locomotives that made riverboats seem slow and old-fashioned by comparison.
Soon Old Blue became The Big Muddy, and the river's steamboats were no more than a nod to the past.
Riverboat gambling regulations
It wasn't until 1904 that the first riverboat casino, called the City of Traverse, set sail on Lake Michigan. At this time, gambling had started to take shape as an organized commercial operation. Due to the Big Muddy bordering a number of states, it was effectively a juridical grey area. This made gambling on the Great Mississippi a relatively safe bet from a legal point of view.
Then, in 1951, Senator Lyndon Johnson had a hand in drafting the Transportation of Gambling Devices Act. This made it a crime to transport gambling devices across state lines unless it was allowed in the place you were headed to. It also made it possible for certain types of river vessels and some riverside destinations to continue plying their trade.
Riverboat gambling is now legal in six states, with Iowa leading the way in 1991; Illinois and Louisiana followed in the same year. Mississippi, Indiana, and Missouri legalized the activity in 1993.
These days, if you want to gamble onboard a vessel in waters bordering any of the six states, you'll need to be 21 years of age or older. Be sure to check out the gambling legislation in the state you'll be playing in. For example, if you win more than $1,200 at a riverboat casino in Iowa, you must pay more than 5% in taxes, although you can reclaim some of this money if you file a state income tax return. Meanwhile, in Illinois, 15% of winnings must go to the state and 5% to the local community.
Legalization of riverboat gambling
Fast-forward to April 1, 1991, and boats once again welcomed gamblers aboard after Iowa became the first state to legalize riverboat gambling. Other states with land flanking the Mississippi and its tributaries – Illinois, Indiana, Louisiana, Mississippi, and Missouri – did the same. Music, entertainment, old card favorites, and new casino games such as slot machines made the Old Blue merry again.
Impact of Hurricane Katrina and changing legislation
The year 2005 was not a good one for the Mississippi River and its surrounding communities. Hurricane Katrina destroyed most riverboat casinos, and many Gulf Coast states changed their gambling legislation. This forced riverboat casinos to operate from dry land only. Almost all Gulf Coast riverboat casinos have been rebuilt since, but most remain dockside.
Interesting facts about riverboat casinos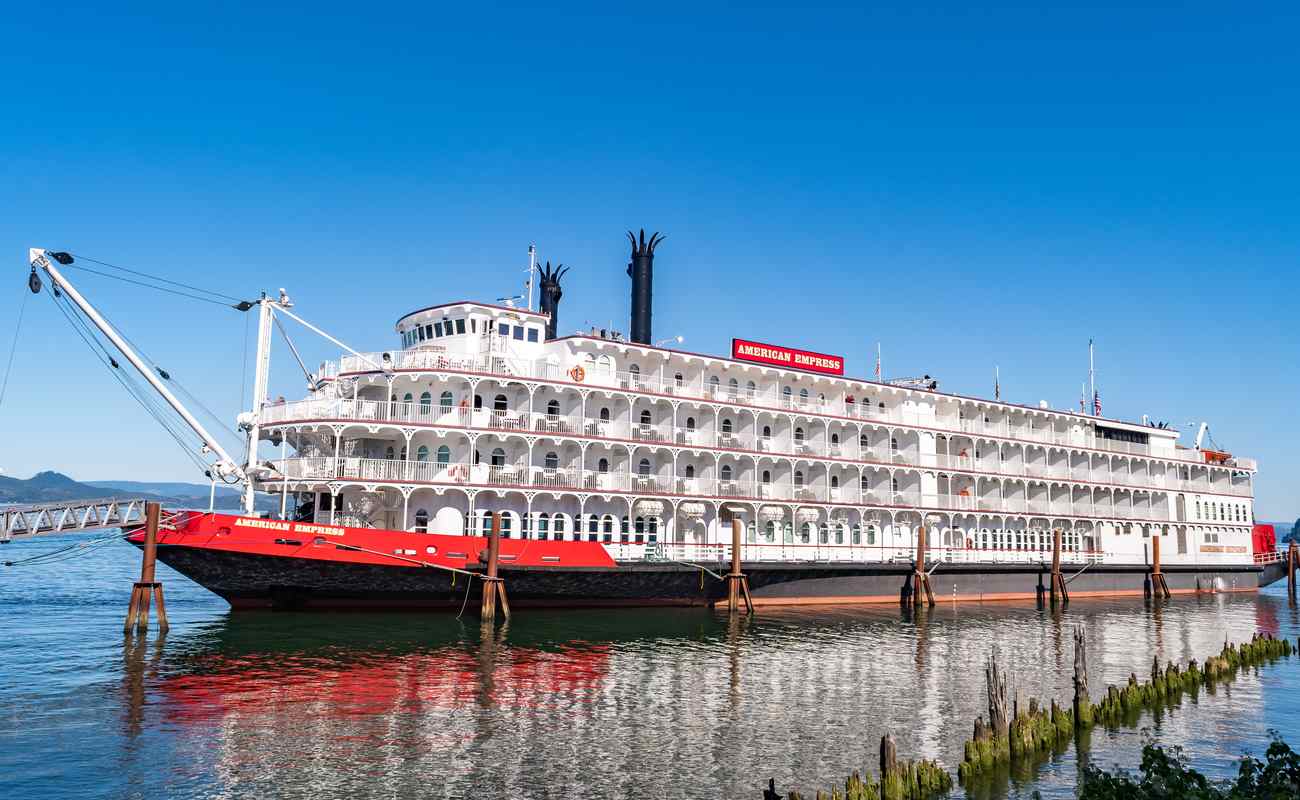 The American Empress, a 360ft diesel-powered paddle-wheeler riverboat, is the largest overnight riverboat west of the Mississippi River. This cruise boat, which cruises the Columbia and Snake Rivers, also contains an interesting collection of artifacts and artwork from Native Alaska, the Gold Rush, Russia, and the stern-wheeler era (in and around Portland, Oregon).
Historians believe that gambling cheats were sometimes hung by vigilantes, who took the law into their own hands. One famous example happened in Vicksburg, Mississippi, in 1835, when five gamblers were lynched after they were found to be cheating.
When riverboat gambling was legalized in the early 1990s, all Louisiana vessels had to look like 19th-century paddlewheel boats. In Indiana, the law required riverboat gaming houses to be at least 150ft long and able to accommodate 500 passengers or more.
In most eligible states, players were only allowed to gamble while the vessel was in motion. However, this changed when boats couldn't leave the shore due to bad weather or for other safety reasons. Now, of course, the opposite is true. Most states require riverboat casinos to stay dockside.
By 2018, 63 riverboat casinos were operating across six states. More than a sideline, these gaming houses account for the entire commercial casino operation in the states of Illinois and Missouri. By the end of 2018, gambling revenue from boats totaled $382.5 million in state tax in Illinois and $152.1 million in Missouri.
Where to find a riverboat casino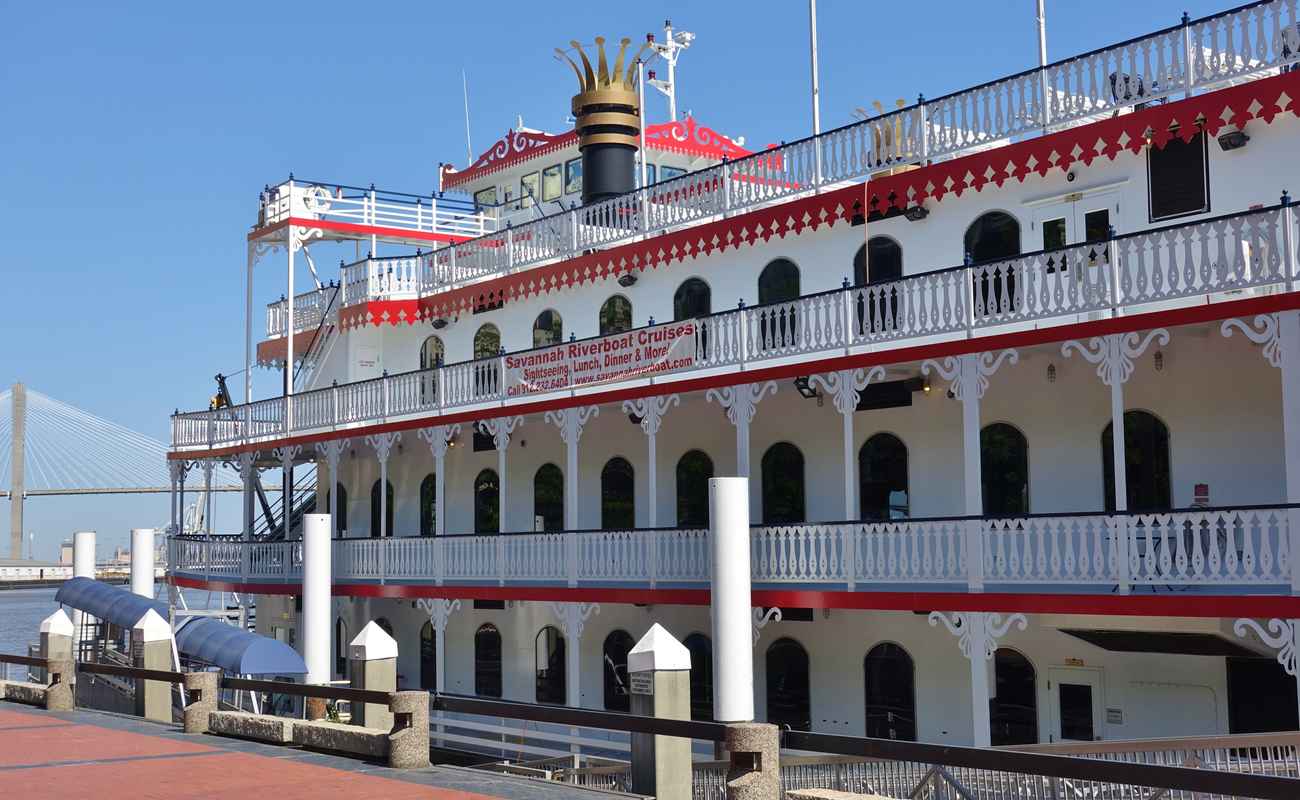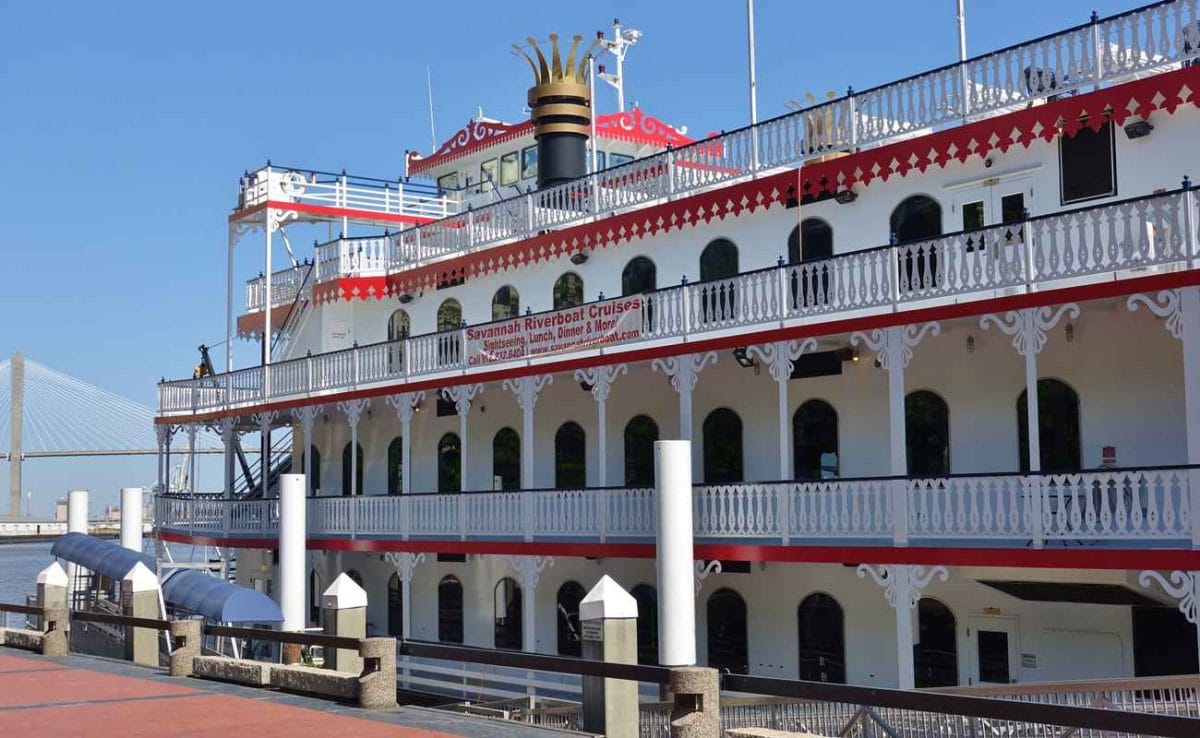 Riverboat casinos are a nostalgic part of American history, and so far no steam locomotive or hurricane has been able to wipe them out. Today, these grand old dames can still be found in cities along the Mississippi. They're popular destinations for tourists and recreational gamblers who want to experience casino games in a unique setting. Here are some of our favorites in all six of the states where this practice has been legalized.
Illinois
The Grand Victoria Casino – Elgin, Illinois
Located on the Fox River in Elgin – around 40 miles west of Chicago – the Grand Victoria has four restaurants and more than 1,000 slots and video poker machines, along with the usual table game offerings. The casino's architecture and furnishings capture the beauty and romanticism of the past, but with all the benefits of modern amenities thrown in. The casino is also involved in outreach programs in the community.
Iowa
Casino Queen Marquette – Marquette
The Casino Queen Marquette is one of the smaller options on this list, but this means more personalized service, which some may prefer. Across from the Mid-Western town of Prairie du Chien, Wisconsin, and moored on the west bank of the Mississippi River itself, the Casino Queen has only eight tables but more than 566 slot machines. Table games that attract the punters here include blackjack, Mississippi Stud, and Ultimate Texas Hold'em.
Louisiana
Treasure Chest Casino – Kenner
Located in Kenner, which is just outside New Orleans, this lakeside casino on the shores of Lake Pontchartrain captures the riverboat of yesteryear with interiors that are both classic and lavish. There's plenty to choose from with 36 table games and slot machines. Two dining areas offer a variety of cuisine, including boiled crawfish and steamed crabs' legs. For entertainment, visit the Treasure Chests Caribbean Showroom.
Amelia Belle – Amelia
This gorgeous docked riverboat on the Avoca Island Cutoff waterway in southeast Louisiana, offers a choice of classic casino games, from three-card poker and Mississippi Stud to Ultimate Texas Hold'em and slot machines. You'll want to save some room for Amelia Belle's legendary all-you-can-eat Cajun Buffet, which is likely to feature well-known dishes such as gumbo, jambalaya, and dirty rice.
Hollywood Casino Baton Rouge – Baton Rouge
This riverboat, moored on the east bank of the Mississippi, right in the center of Baton Rouge, is like a trip to Hollywood and Las Vegas rolled into one! You have a choice of 1,100 slot machines and a variety of table games at your fingertips. There are several dining options onboard the Hollywood Casino, including The Celebrity Grill, Epic Buffet, and the Take Two Deli. If that's not enough, there's also the Movie Tavern, where you can kick back and watch a film, or play a round at the nearby "links-style" golf course called the Copper Mill.
Mississippi
Ameristar Casino, Vicksburg
Right on the banks of the famed Mississippi, more than 150 miles upstream from Baton Rouge, there's the Ameristar Casino in Vicksburg, which provides a poker room, café and restaurant, and a hotel. There are also 30 table games, more than 1,400 slot machines, and even sports betting kiosks – so there's entertainment for everyone! The building is designed to have the look and feel of a traditional paddle steamer too, which will take you right back to the heyday of shipping along The Big Muddy.
Play your favorite games at Borgata Online
For a great range of casino games, visit Borgata Online – one of New Jersey's best online casinos. We bring years of expertise to the table to provide the ultimate live casino online experience. Play your favorite online casino games, from online slots and table games to old familiars such as video poker. Register at Borgata Online and explore our wide array of exciting, real online casino games.