Gambling has been an entertaining way to pass the time and make a little bit of extra cash for decades. While healthy gambling is enjoyed all over the world, there are times when it can turn into something a little more sinister. It's essential that you learn how to gamble responsibly, whether you're playing online poker, slots, craps, or other games.
In this blog, we're going to take a look at some of the best ways that you can adhere to responsible methods of gambling when you play online casino games. 
Remember that it's for entertainment
First things first, it's essential that you realize that only a small percentage of gambling is actually profitable in the long run. Of course, it's possible to make money off of gambling, but if you want to do it on a regular basis, it takes a lot of time, skill and practice. Unless you really plan on becoming a professional gambler, chances are that you are simply playing because you enjoy it, and the chance of getting an extra bit of money is just the cherry on top.
You need to keep in mind that gambling is simply a form of entertainment, and you must treat it in exactly that way. Your gambling budget should come from the same place as your "going out" money. You shouldn't need it for anything essential and you should always be prepared for the possibility of losing it.
Going into a game with disposable income, and expecting that you probably won't get it back will make you absolutely delighted if you win – rather than being devastated when you lose. This is undoubtedly one of the most important things to keep in mind if you're wondering how to gamble responsibly.
Have a fixed budget and stick to it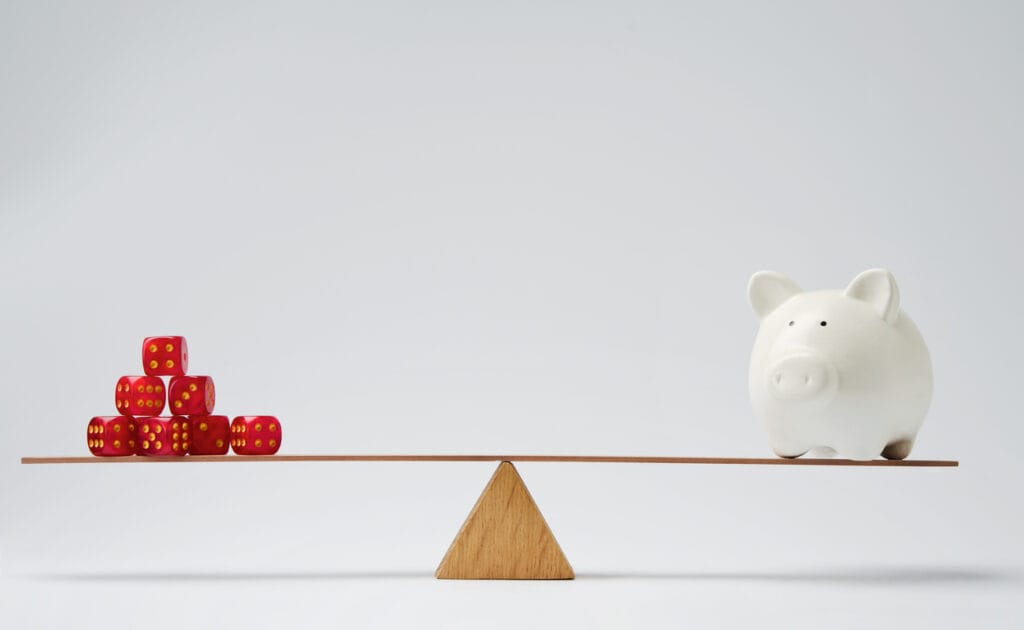 One of the best ways to ensure that you avoid problems when you gamble is by setting a fixed amount of money for every session that you are prepared to lose during that time. If you set yourself a limit and you stick to it, then your gambling experience should be nothing but enjoyable. How you set your limit doesn't matter – whether it is per game, per day, or even weekly and monthly limits. The most important thing is that you set those limits for yourself and you stay within them.
As mentioned above, the money that you use should always be money that you can afford to lose. If you want to use your spare money on gambling, then that's okay, but never risk using money that is needed for other things, as this will only get you into trouble.
Limit your time and take regular breaks
It's easy to get sucked into spending too much time gambling, especially when it's something like casino table games. However, spending too much time gambling can be as detrimental as spending too much money on gambling. Always try to remember that gambling should be a hobby and not a habit. When you start spending too much time gambling, it can cause problems down the line.
These problems won't necessarily be financial in nature either. Even if you manage to get through without encountering financial difficulties, spending too much time gambling will undoubtedly affect another part of your life.
This is why it's so important to control how much time you spend gambling in the same way that you would set a gambling budget. It's completely okay to gamble in your spare time if you can afford it, but don't let it take up too much time. It's essential that you set out daily, weekly or monthly limits on how much time you spend playing at an online casino. It's also a good idea to take regular breaks if you are online for a longer period of time. This will keep your mind sharp and give your body a much-needed stretch.
Don't chase losses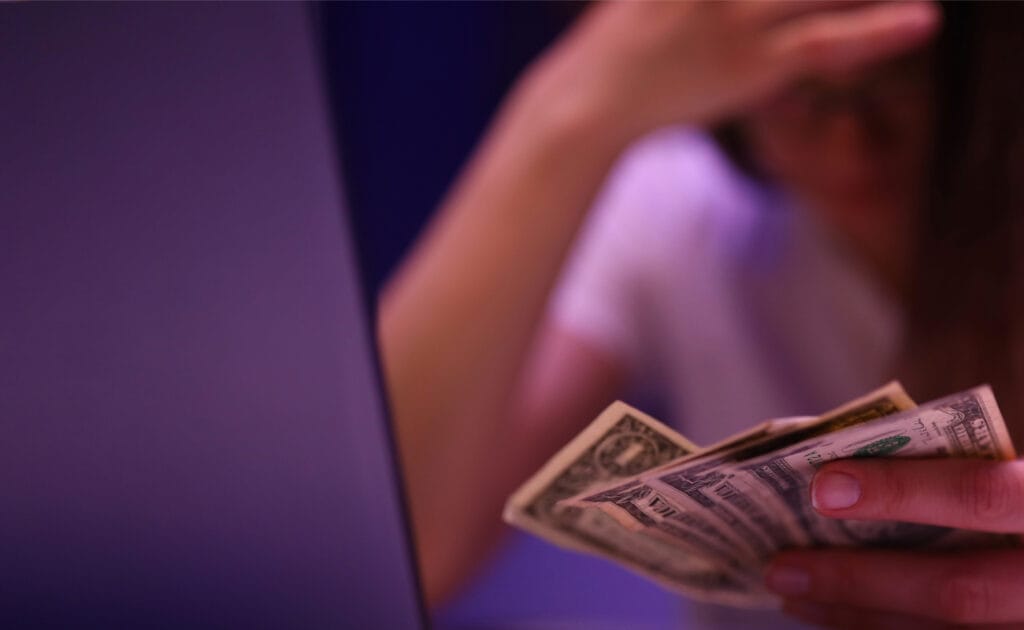 The thing with gambling is that sometimes you'll have good days and sometimes you'll have bad ones. You'll have hot streaks and you'll have cold streaks. This is where it is critical to stay within your gambling budget. If you are on a losing streak, it's best to acknowledge the loss and walk away.
If you continue to play to try to win back your losses, you risk getting further and further into financial trouble. 
Don't gamble under the influence
It's understandable to want to have a glass of your favorite beverage while you gamble, but if you are going to, then you need to stick to one. Gambling under the influence is always a bad idea. You will struggle to make the right decisions; you're more likely to take bigger risks, spend more money, chase your losses and go beyond your limit. It's always best to avoid drinking while you gamble.
Seek help
The earlier you seek help for a gambling problem, the better. If you notice that you are consistently going over your limit, you're gambling more than you should, or it's interfering in other aspects of your life, like work or relationships, then it's important to reach out for help as soon as you can.
You can always seek support from the customer services at an online casino or get in touch with the National Gambling Problem Hotline on 1-800-522-4700. 
Gamble responsibly with Borgata Online
At Borgata Online, our customers are our top priority, and we will always promote responsible gambling. We have resources on how to gamble safely, and we're available to help if you need support. 
Register today and try out our casino table games, online slots, and more.