If you're a fan of online slots that take you on adventures to far-flung places, then you'll certainly be keen to check out these casinos that are well off the beaten track. 
While you don't have to be a bonafide Indiana Jones to make it to these casinos, a sense of adventure is a definite requirement if you want to play your casino table games in some of these destinations.
From Alaska to Nevada, Turkmenistan, and Myanmar, here are some of the best casino destinations in remote places.
1. U.S. Virgin Islands
If warmer climates are your preferred setting when you play casino games, then Divi Carina Bay Beach Resort and Casino in the U.S. Virgin Islands should be the top casino on your to-visit list. Located in St. Croix, this casino has spectacular views over the perfect Grapetree Beach. What's even better is that this is a prime holiday destination, so when you get tired of spinning the reels, you can spend time at the beach or enjoy some of the world's best scuba diving.
This Caribbean casino is the perfect place for sun-lovers, water-junkies, and those looking for a casino experience and a wonderful holiday all in one place.
2. Turkmenistan
Not many people have even heard of this central Asian country, never mind visited it. But, now you know that Turkmenistan is a country sitting between Kazakhstan and Uzbekistan. It also has heaps of natural gas and the impressive Karakum Desert.
Right in the midst of this dry yet stunning country, you'll find a gambling oasis. The Grand Casino is found within the modern Sheraton Grand Turkman Hotel. It has around 150 gaming machines and 13 tables for your pleasure. If you need a break from the tables, then there is a tennis court, swimming pool and even a health club where you can get a luxurious massage.
Turkmenistan might not have been the first place that came to mind when you thought of casinos, but if you ever find yourself there, be sure to check The Grand Casino out for something a little different.
3. Myanmar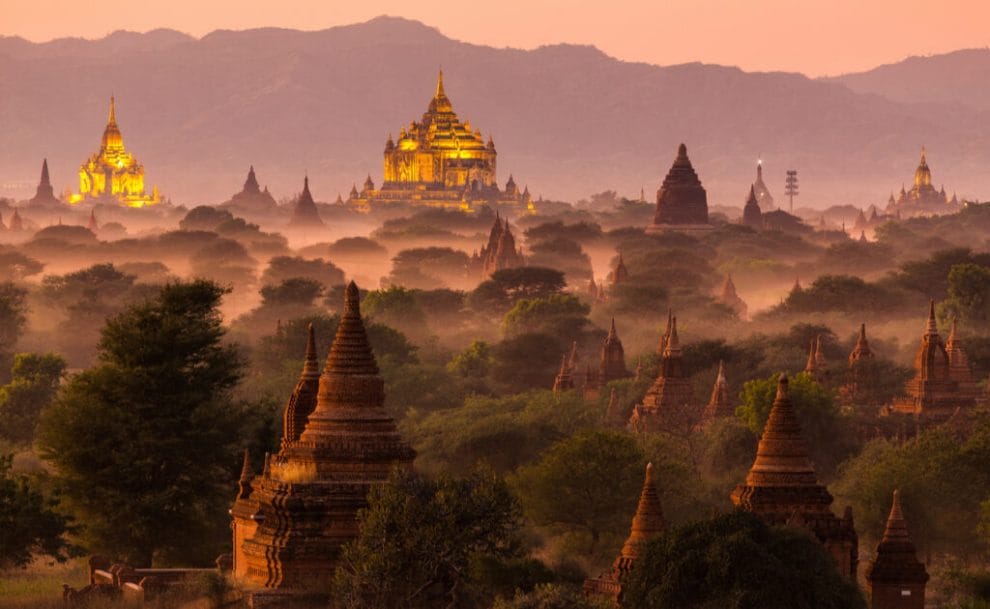 It doesn't get more tropical than this. So, if you really want to take a break from your online casino games, then the remote Allure Resort in Tachileik, Myanmar, is certainly the place to start.
This intimate casino is tucked away in a lush forest and has 16 playing tables, as well as 150 slot machines for those who love to play slots online to try. While the casino might be small, the setting is beautiful, and it has everything you would like to play, from roulette, blackjack, baccarat, and poker to the Asian game of Sic Bo.
4. South Africa
South Africa does nothing in half measures, and this casino is set in a simply breathtaking landscape. The Emnotweni Casino is found near the Nelspruit mountains, and the sweeping views make the trip worthwhile. There are only 10 play tables loaded with roulette and blackjack, but that doesn't detract from the fact that this is one of the most beautiful locations for a casino out there.
The cherry on top of this particular casino is its proximity to the famous Kruger National Park, which means you can take a trip out to see The Big Five and other African wildlife at just the drop of a hat.
5. Lesotho
It would be unthinkable to mention South Africa and then skip over the spectacular Kingdom of Lesotho. Despite being located in the middle of South Africa, this constitutional monarchy is one of only three countries in the world to be surrounded by the territories of another country — the other two are Vatican City and San Marino.
Its geographical setting is just the peak of this independent country's uniqueness and beauty. The Mountain Kingdom, as it's known, is home to three national parks, breathtaking landscapes and, of course, the Lesotho Sun Hotel & Casino. If you're looking for a casino getaway in a remote place that feels like it's nestled in a hidden world, this casino and resort is definitely one to look into. The casino offers an intimate gaming experience and stunning accommodation options in a safe, culturally rich, and affordable area packed with interesting tourist attractions and adventure activities.
6. Alaska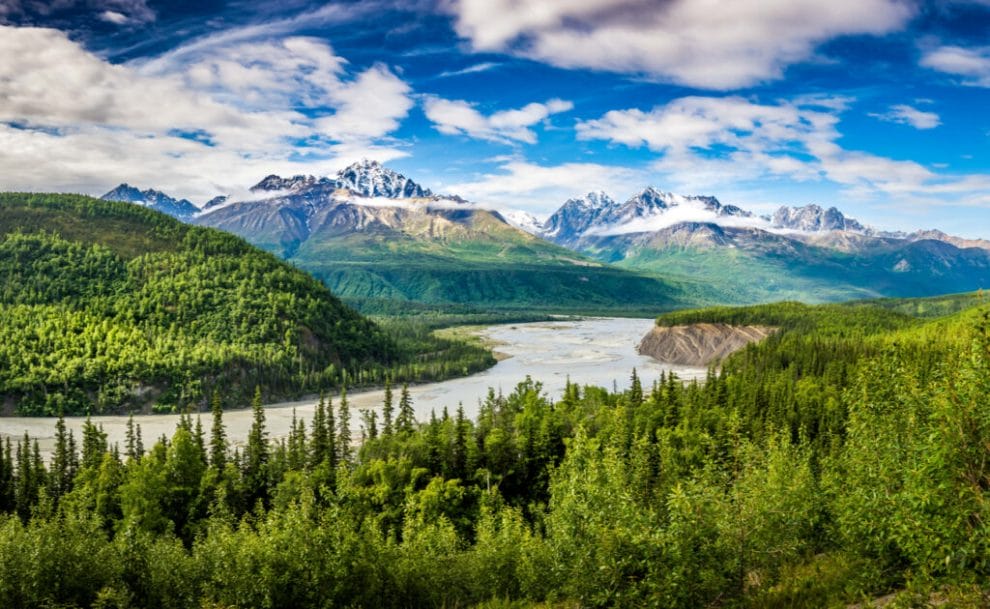 Ah, Alaska. The land of the Midnight Sun. It's remote, snowy, icy, and has some of the best wildlife encounters out there — it also has a casino. The Atka Ira Council Casino is probably one of the smallest casinos you'll ever come across, but what it lacks in size, it makes up for in setting. Bingo is undoubtedly the most popular game here, but there are a couple of table games for you to try your hand at.
If you go in summer, it'll almost never be night time and you'll get the chance to take a trip to see orcas, whales, brown bears, wolves, and much more while you're there.
7. Nevada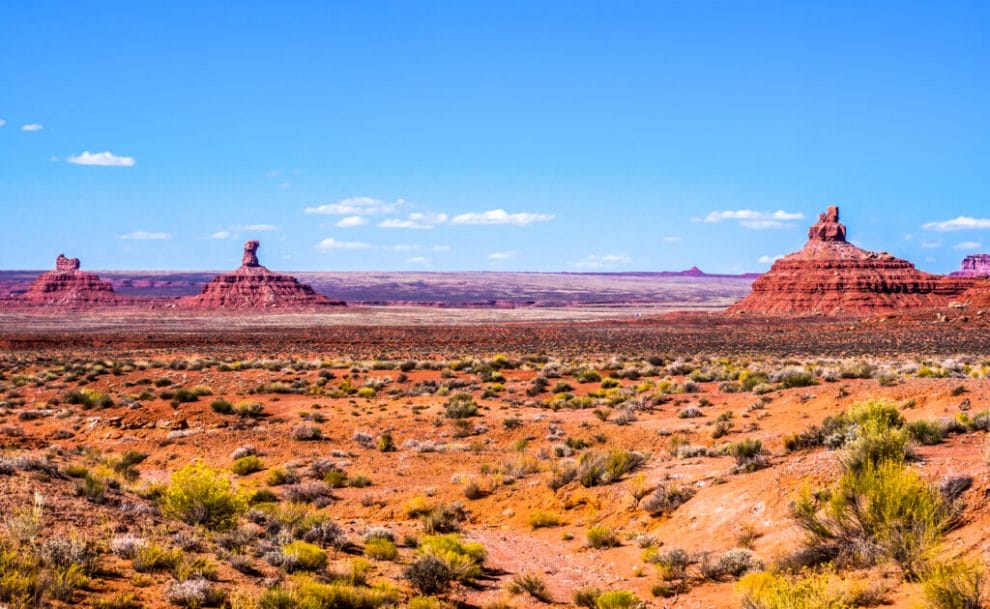 You may be wondering: how is Nevada a remote area for a casino? It's got hundreds. Yes, indeed — Nevada certainly is home to the casino mecca of Las Vegas, but the best casino games aren't just found in southern Sin City.
Right up in the northernmost corner of Nevada, you'll find the Outdoor Inn on Main Street in Jarbidge. This little spot is 65 miles from the nearest highway, U.S. Highway 93, near the Idaho border. Most clientele here are U.S. Forest Service employees, miners, or those who want to be as far from civilization as possible. This is likely the most remote gambling license to be approved within the U.S.
The motel itself has 10 rooms, great grub, and is the perfect place to explore the authentic Wild West.
Visiting Remote Casino Locations with Casino Cruises
If the land-based casinos on this list are still not remote enough for you, there are many cruise lines with high-end casinos that can compete with some of the best brick-and-mortar casinos around. Test your luck on the high seas with these casino cruises that give you the opportunity to win big in a remote location. 
Royal Caribbean's Oasis of the Seas
This cruise is the epitome of luxury and world-class gaming. The world-renowned cruise ship offers a sophisticated casino experience with a wide range of classic table games and entertaining slot machines.
Alaskan Cruise
If you're on the hunt for a casino cruise unlike any other, why not try something different with a trip to the stunning Alaskan wilderness? It may be closer to home, but it is perfect if you're looking for a unique adventure. While you'll be mesmerized by the breathtaking scenery of glaciers and abundant wildlife, you can also enjoy casino gaming on selected Alaskan cruises, like the Royal Princess. You can indulge in Alaska's natural beauty while trying your hand at blackjack or roulette in the ship's casino, creating an unforgettable blend of outdoor exploration and gaming excitement. Keep in mind that gambling is not legal in Alaska, so the casinos will only open once the cruise liner has reached international waters.
Norwegian Escape
If an Alaskan cruise is a little too far out of your comfort zone, you could opt for a complete 180 and head to the enchanting (and warm) Bahamas and Caribbean with the Norwegian Escape. With its vast selection of restaurants and bars, this cruise offers exceptional dining experiences and a lively atmosphere. The onboard casino provides a variety of slots and table games, along with a VIP section for poker enthusiasts.
Freedom of the Seas
Royal Caribbean's Freedom of the Seas promises an unforgettable gaming adventure as you sail through international waters. Casino Royale, located on the fourth deck, offers a range of classic casino games, including blackjack, roulette, and Texas hold'em, allowing you to try your luck while you're surrounded by luxurious amenities.
Play Online Casino Games With Borgata Online
While there are certainly a lot of casinos to visit in the U.S., like all the gaming destinations in Pennsylvania, Vegas or Atlantic City, for example, sometimes a step out of your comfort zone with a little adventure can be the best source of excitement. As you can see, if you want to get away from the glitz and glam and play your favorite games in a remote destination, there's plenty on offer. With Borgata Online Casino, you don't even need to leave your home if you don't want to. There's a whole host of casino games, such as live dealer games, table games, online slots, and much more to enjoy when you register with Borgata Online.