The latest technological advances are continuing to drive a stream of game launches that give us a dizzying array of titles to try out, yet old-school video games from the 1970s and 1980s are still a popular choice with gamers today. While online casino games continue to present the new face of old favorites like blackjack and slots, the video game industry just might be able to learn from the casino industry when it comes to gaming nostalgia and sticking close to your roots. Of course, there is a psychology behind our eternal love for retro gaming and we're going to take a closer look at why we love it so much.
This blog answers some important questions: Just how popular are old games, what's behind this trend, and how are they influencing the latest releases?
How popular are retro games?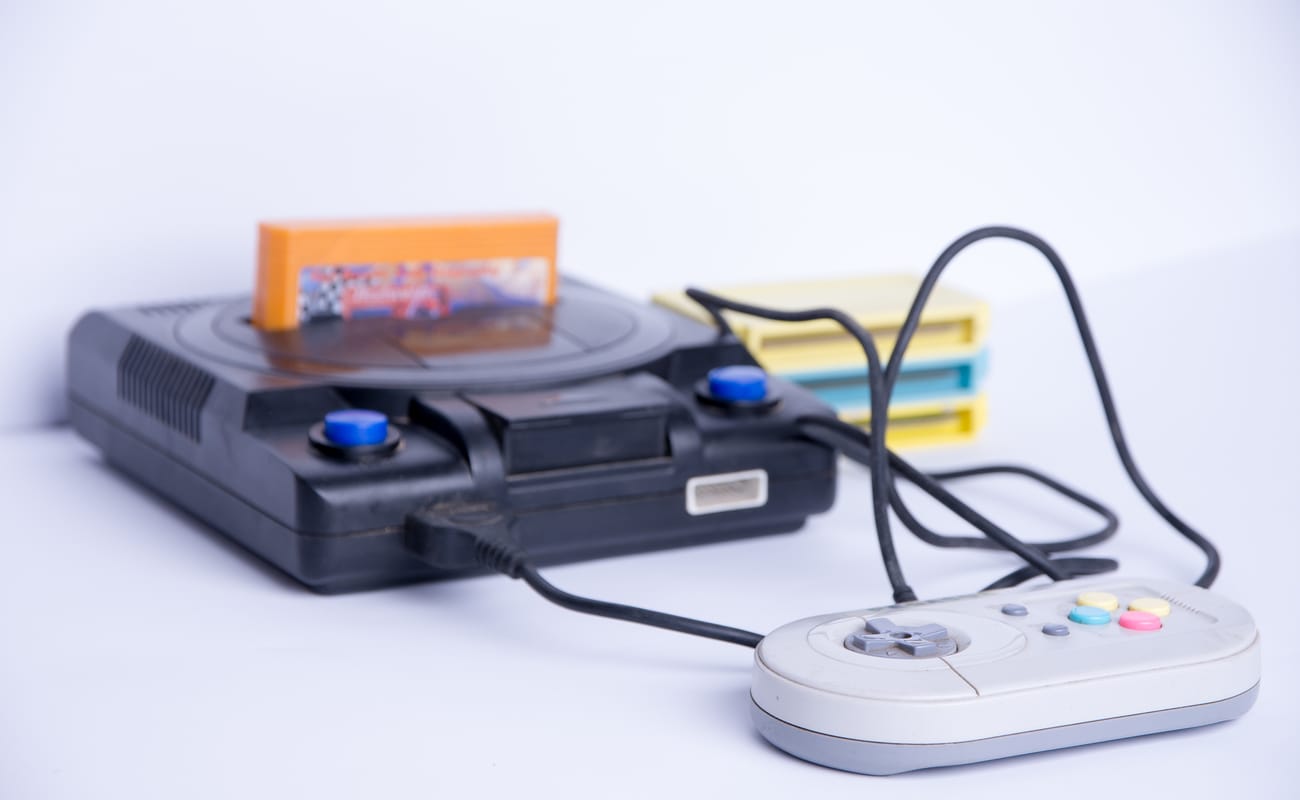 The simple answer is – very popular. Just as it's difficult to know how many individuals play slots online or wildly popular forms of online poker, there are no definitive stats to tell us exactly how many people are into retro gaming. But consumer behavior and the average age of gamers do point to a strong trend.
In the US, the average gamer is now 35 years old, and since many of the most popular retro games have been around for a similar amount of time, many players around this age would have started their gaming journey with SNES (Super Nintendo Entertainment System) and NES (Nintendo Entertainment System) games such as Tetris, The Legend of Zelda: A Link to the Past and Super Mario Brothers. (Ah, those were the days!)
Consumer trends also give us some indication of how popular these games are. In 2014, US manufacturer Hyperkin launched the RetroN 5 console with five cartridge ports that support a cluster of old-school formats: NES, SNES, SEGA Genesis (also known as the Mega Drive), Game Boy, Game Boy Color and Game Boy Advance.
At the time, there were two arrivals on the console market, Xbox One and PS4, whose launches were accompanied by billions of promotional dollars and heaps of media attention, but RetroN 5 – without a large promotional budget and with little media coverage – completely sold out before its release. What was driving the demand for this retro game console? It certainly seems that many gamers just can't get enough of old-school titles!
Why retro games are so loved
The main force behind the popularity of old video games is nostalgia. We're drawn back to games that stir up memories of a particular time in our lives, and this is often connected to friends, community, family, good times or perhaps a less complicated phase of our lives. It really has a lot to do with the feel of the game. Part of the experience is familiarity – the comfort of returning to something that requires little or no effort to wrap our heads around or master, and an activity that feels like spending time with an old friend. Can you remember the times you used to play Super Mario?
An example is the evergreen popularity of casino table games like roulette and blackjack that have been around for at least a century but keep attracting fresh converts. Now, in the digital age, online casinos have evolved and offer these old favorites in fresh and exciting formats, such as online poker tournaments and live dealer casino games.
According to studies on the physical and psychological effects of nostalgia, returning to good memories, particularly in times of crisis or stress, can help us cope or simply relive positive or happy times. So, playing those old PC games seems to actually benefit us in several ways. When we feel happier, comfortable, and connected to our past and its good associations, this can have a positive effect on our well-being. It also takes us back to the time when we didn't have all these adult responsibilities such as paying bills.
More about gaming nostalgia
A quick online search shows just how widespread video game nostalgia really is. There's no shortage of people searching for how to play DOS (disk operating system) games on an internet browser.
Once you delve into the world of "abandonware games," you'll find plenty of activity around the topic online, from forums and popular podcasts to online museums that curate the history of video games, along with the tech advances and world events that played out at the time of each release.
One evergreen topic is the nostalgia attached to video games, with many agreeing that it's a game's grounding characters that keep retro fans reaching for the old titles, from Mario and Sonic to Paperboy and Pac-Man. The relationship many players have with these characters is deepened when they are played as an extension of the individual, with feedback loops that give the person rewards for playing a particular character.
Some studies also suggest that certain titles may trigger even more nostalgia than a favorite toy because we tend to experience more emotions when playing video games. They also give us the chance to feel like winners or even heroes, which may not happen that often in our day-to-day lives.
It also has to do with the social networks that come with these games as we used to play it with our family and friends. It can make you feel as if you're connecting with your past self, which can be illuminating at the same time, as some games are great to return to from a fresh perspective.
How old school games have influenced newer titles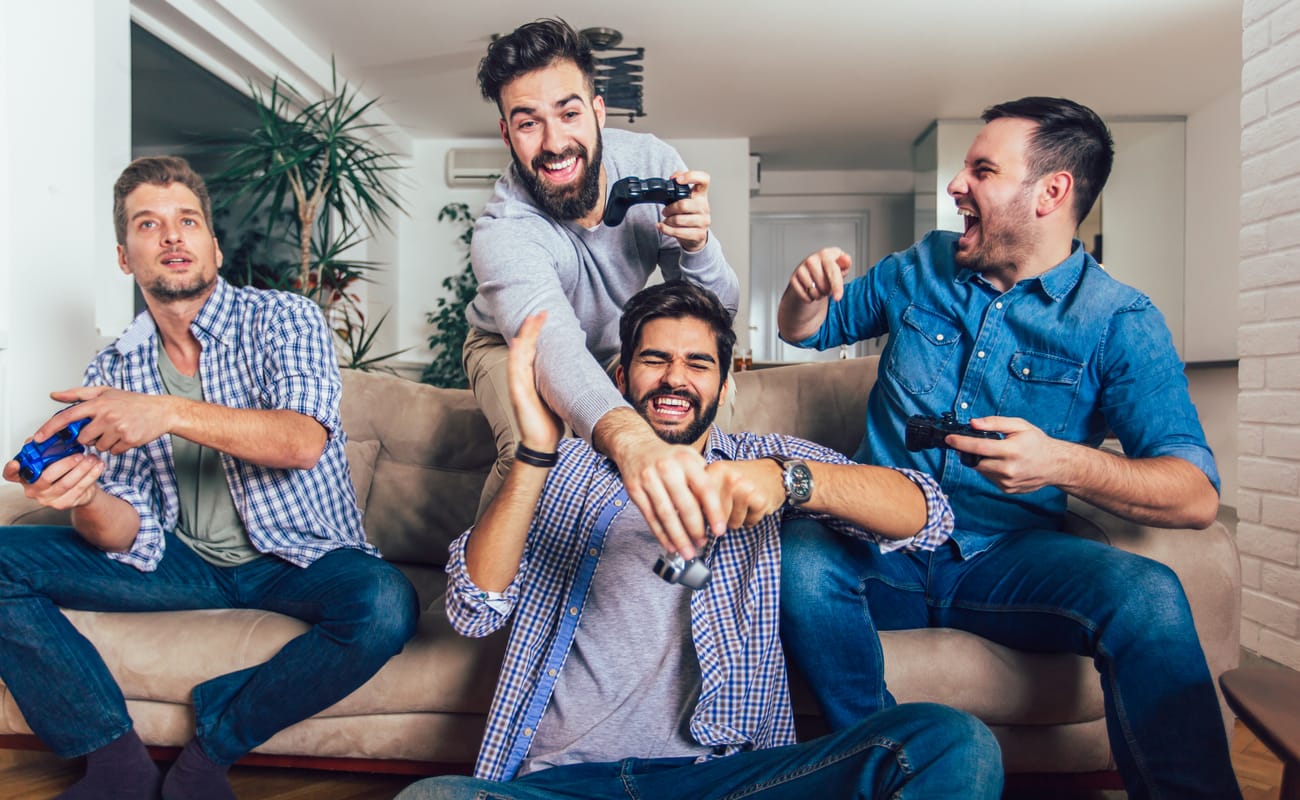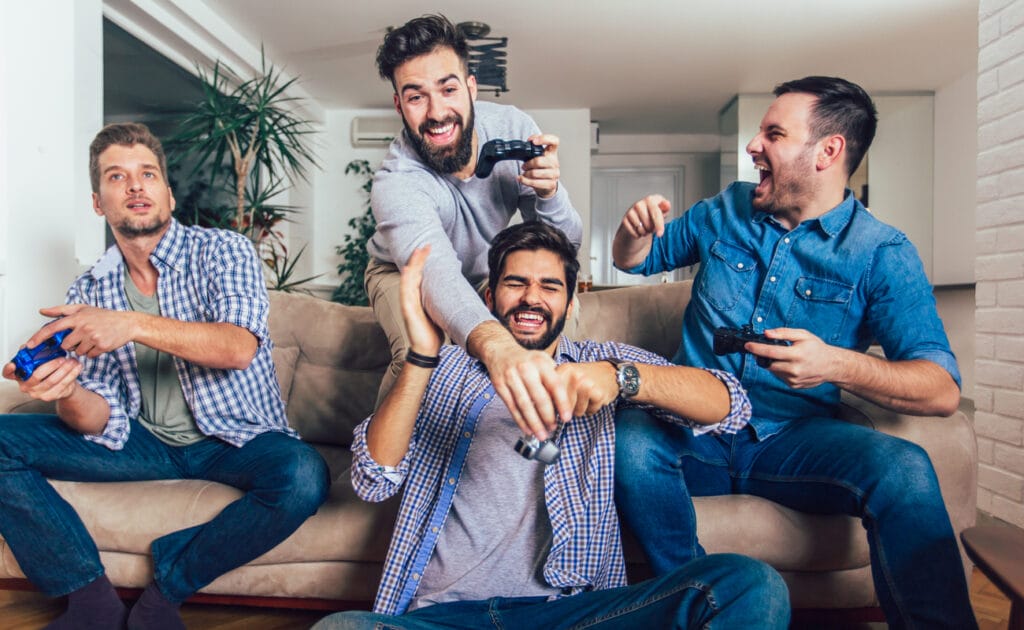 Of course, old games have, and are having, an impact not only on our relationship with gaming but on the way new games are designed. Just as the best casino games have transitioned from brick-and-mortar establishments to online platforms and evolving formats, something similar is happening with retro video gaming.
This console, which we mentioned earlier, offers players an old-school experience, with an option to use original controllers or an enhanced gaming experience with HDMI (high definition) output, filters that enhance resolution and wireless controllers.
And when it comes to the design process behind many of today's popular titles, many people admit they've undoubtedly been influenced by the games of the past. For example, many think that Wolfenstein 3D, released in 1992, became the prototype for first-person shooter games. And updates such as the 2015 release of Mario vs. Donkey Kong: Tipping Stars kept the nostalgic look but with sharper color and definition, while the 2011 version of The Oregon Trail for Wii enhanced the 1985 color palette by turning it into a full-shade range.
It's also the personal childhood gaming experiences of the designers themselves – as well as the nostalgia they feel for certain titles – that influences the way they create today's upcoming titles.
Play old casino games with brand new interfaces at Borgata Online
Whether you want to experience a new type of nostalgia, or love playing the old games of the past with all the convenience and technological advances of online gaming, Borgata Online offers a whole range of exciting and fun online casino games to play. You can enjoy online slots that are themed after popular retro games such as Space Invaders. Simply download the Borgata Online app or register with us and play the best online casino games!