Feeling the need to escape the daily grind and set off on a vacation for a much-needed breather? The great news is that you won't have to go far. It's no secret that the US is full of incredible states to explore, making local vacations an absolute dream come true. One of the most popular states for a memorable getaway? New Jersey!
The Garden State is an especially vibrant and festive destination for locals and travelers alike. Not only does New Jersey offer some of the best casinos, both land-based and online, with online casino games aplenty, but it also holds a number of popular festivals throughout the year. From food trucks and music concerts to film fests and hot-air ballooning, take a look at 10 of the most popular festivals in New Jersey to visit this year, along with a few other reasons why this particular state is deserving of a spot on your travel wish list.
1. Wildwoods International Kite Festival
Location: Wildwood
Dates: TBA
The Wildwoods International Kite Festival takes place when the weather is at its best and the state's beautiful spring flowers are in full bloom. The event has been running annually since 1986 and is one of the largest kite festivals in North America. This free event brings thousands of people to Wildwood to relax on the beach and watch kite-makers and -flyers from all over the world show off their skills, talents and tricks. With both indoor and outdoor events, as well as day and night displays, this community favorite is not to be missed.
2. Michael Arnone's Crawfish Festival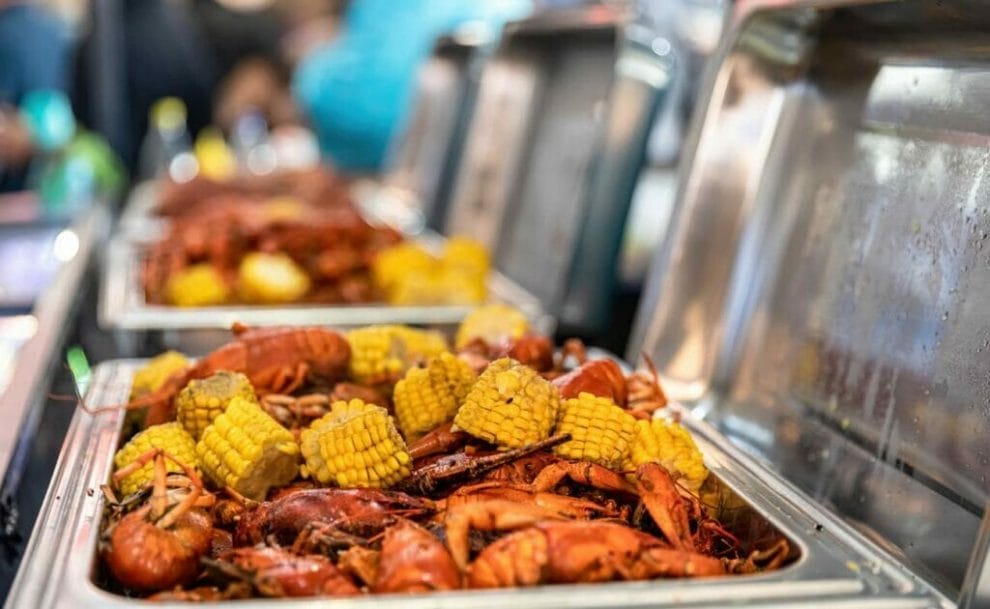 Location: Augusta
Dates: TBA
Michael Arnone's Crawfish Festival started as a crawfish boil for 70 people in 1989. It has since celebrated 32 years of successful boils, with a growing community each year, to become a popular three-day festival that offers some of the best food and music in the state. Enjoy New Orleans R&B, cajun, delta blues, gospel and jazz across three stages, plus a mighty serving of southern charm and hospitality to go. Tickets range from $35 to $165.
3. New Jersey International Film Festival
Location: New Brunswick
Dates: January 27-February 26
The first New Jersey Film Festival took place in 1982 and quickly became a hit with artistic and creative locals and tourists. The event showcases the best independent films by featuring premiere screenings, hosting guest appearances by film directors, cast, screenwriters and crew. It also offers filmmaking workshops and other exciting events. 'Best of' prizes are awarded for animation, documentary, experimental, feature and student film and short narrative. This event is a must-visit for all film fanatics and culture enthusiasts.
4. Atlantic City Beer and Music Festival
Location: Atlantic City
Dates: June 3-4
The Atlantic City Beer and Music Festival has been running for 16 years and has seen nearly half a million people celebrate the finest craft beer and musical talent throughout that time. Enjoy a selection of nearly 1,000 unique beers made by more than 150 breweries from across the world while soaking in the sounds of the 14-plus bands, both local and national. Other activities include giant cornhole, laser tag, cooking seminars and mixology demos. Tickets range from $65 to $70 and are available to all persons over 21.
5. Barefoot Country Music Fest
<h3>Location: Wildwood
Dates: June 15-18
The Barefoot Country Music Fest is a four-day outdoor festival that sees five stages and over 40 of the US' best country artists croon their hearts out. With a blend of headliners, local stars, newcomers and the scenic Wildwood beach backdrop, this family-friendly festival is a country favorite among locals and country fans across the US. Wildwood has been named both the 'best beach in New Jersey' and the 'Number one family vacation destination on the Jersey Shore' for decades. It's the Northeast's largest outdoor country music fest, known for its star-studded line-ups. The festival has previously welcomed the likes of country giants Jason Aldean, Florida Georgia Line, Eric Church and many more. Tickets range from $120 to $1,199.
6. New Jersey State Fair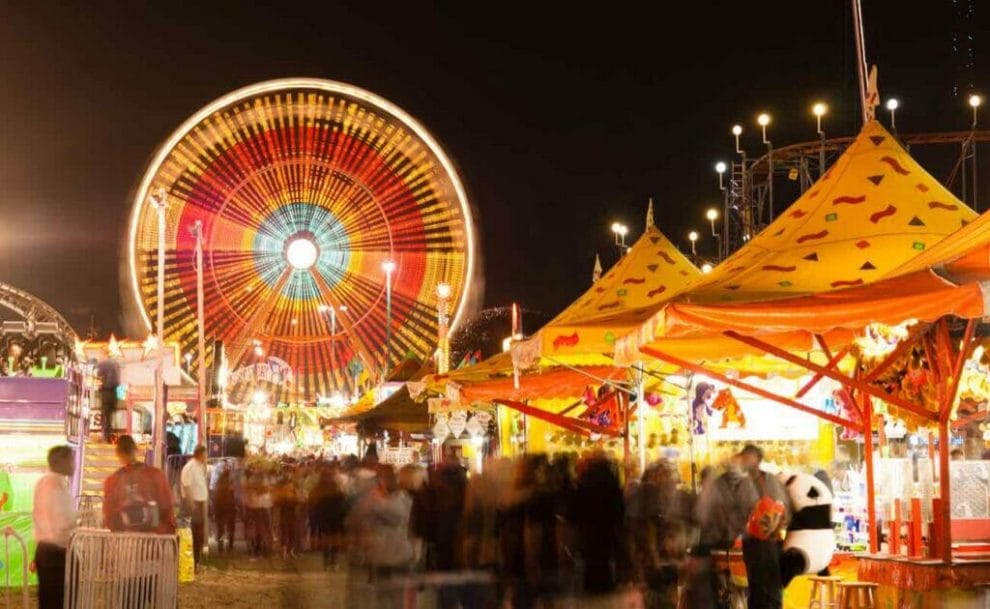 Location: Augusta
Dates: August 4-12
With more than 100 rides, a huge selection of games, incredible live shows and even better food, the NJ State Fair is an annual 10-day affair that's simply not to be missed. It's a carnival like only New Jersey can host and it's got something for the whole family. With racing pigs, a petting zoo, magicians, robots and everything in between, this fair has been a yearly family favorite for the past 20 years. Fun fact: Over 185,000 zeppoles, 50,000 corn dogs and more than 17,000 bags of cotton candy are sold at the fair every year. Need we say more?
7. New Jersey Lottery Festival of Ballooning
Location: Readington
Dates: July 21-24
The New Jersey Festival of Ballooning, held at Solberg Airport, is a true spectacle and something every American should witness at least once in their life. Imagine hundreds of hot-air balloons floating across the sky – that's exactly what you'll get to witness at this unique event. Not only will you get to watch the balloons float by, but you can also take a ride in one yourself if you're up for it! Other activities include a wide range of vendors for shopping and good food, live music, an incredible fireworks display and much more. Tickets start at just $10, with several VIP options for an immersive and unforgettable experience.
8. Tidalwave Music Festival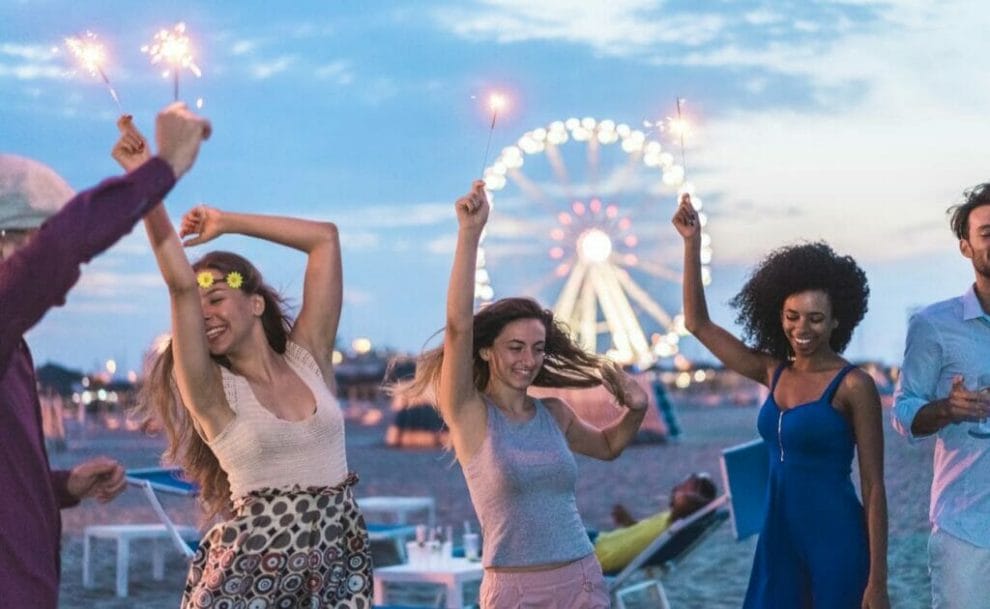 Location: Atlantic City
Dates: TBA
A brand-new music festival launched in 2022, Tidalwave promises to become one of New Jersey's best music festivals, Tidalwave brings three days of music, beach and good vibes to the stunning Atlantic City Beach. With two stages and over 30 of the county's finest artists at the inaugural event, including Luke Bryan, Morgan Wallen, Dierks Bentley and many more, you're in for a treat. Tickets range from $249 to $749 and include payment-plan options.
9. Jersey City Pride
Location: Jersey City
Dates: TBA
The Jersey City LBGTQ+ Pride Festival is more than just an event, it's a movement. 2022 marked the 21st anniversary of the New Jersey LBGTQ+ community and saw a month-long celebration leading up to the event, which over 20,000 community members and supporters attended. Celebrate diversity and freedom of expression while enjoying colorful outfits, incredible performances and educational talks. The march usually takes place in the heart of historic downtown Jersey City on Newark Avenue.
10. Sea.Hear.Now Festival
Location: Asbury Park
Dates: September 16-17
Sea.Here.Now is an annual music, art and ocean sustainability festival that has rapidly grown in popularity since it launched in 2018. Have fun in the sun and listen to incredible music at one of Jersey Shore's most popular venues, Asbury Park Waterfront. In 2021, headliners included Pearl Jam and Smashing Pumpkins, so it's easy to understand why there's always so much hype surrounding the event. Tickets range from $175 to $8,750, offering music all day long, surfing sessions and workshops with top pros and much more. A portion of the proceeds goes to ocean-conservation charities, so you can party it up with a clear conscience.
More reasons to visit New Jersey
Need a few more reasons to set your sights on the Garden State? Let's go!
Soak up the sunshine
The New Jersey beaches are some of the finest in the US. There are over 130 miles worth of Atlantic coastline to explore, with the choice between a laid-back and relaxing atmosphere or an energetic party vibe. If you'd prefer the former, head to Ocean Grove or Avalon. The latter? Don't miss the iconic Jersey Shore.
Unpack a historical treasure trove
Like most states, New Jersey is brimming with history, especially regarding the Revolutionary War. If you manage to tear yourself away from the beach for an afternoon, be sure to visit the array of historical sites, such as Red Mill Museum Village, or book a tour at Howell Living History Farm for the ultimate hands-on experience.
Let your inner child run free
No trip to New Jersey is complete without a raucous day of laughs and gleeful screams at Six Flags Great Adventure theme park – the largest of its kind in the world! Hit the water park to cool off on a hot day or dare to spike your adrenaline to the max with a ride on a record-breaking roller coaster – it boasts the world's tallest drop!
Treat yourself to a stay at the Borgata Hotel Casino & Spa
When you want to relax and unwind, but you'd also enjoy having the best casino games to play right on your doorstep, then you can't go wrong with a stay at the Borgata Hotel Casino & Spa in Atlantic City. Lounge in the sun at the pool, sink into a Swedish massage at our Spa Toccare and take a break from playing casino online to visit our expansive casino in the flesh. No matter how you spend your time, you're in for a world of entertainment to make your vacation in New Jersey worth every cent!
Enjoy the best live dealer casino games and more at Borgata Online
Can't make it to New Jersey just yet? There's still reason to get festive when you log into an online casino to play for real money – especially if it's Borgata Online!
Whether you're a fan of online casino slots, casino table games, live dealer casino games or variety games, we've got you covered. Well-known for our ever-growing menu of online slots, in particular, Borgata Online promises a safe and secure platform to make the most of online gambling. 
Register with Borgata Online via our mobile portal and you'll have access to a world of entertainment!
Wondering how to play roulette at a casino? Or perhaps looking to learn some new card tricks to impress your fellow gamblers? Our blog has all of this – and loads more – in store, so feel free to explore further.