A cool casino theme party is a great idea for pretty much any occasion. Going all in on a classic casino theme will delight your guests and bring everyone together for an evening of fun, excitement and entertainment.
It takes some planning and preparation to set up the perfect casino night. You can't just roll the dice and hope for the best! There are so many ways to implement a casino theme, ranging from live dealer games with inspired decor to the full red carpet VIP experience. But first of all, you need a clear idea of what you're going for and what you'd like to achieve. So, if you want to create a Vegas-style night to remember, the first thing you need is the right venue. 
Picking a location
When you're choosing a party space, it's important to stick to your budget and consider the logistics involved. You could rent a space if your home isn't ideal, but you also have to think about how far your guests need to travel to get there.
Is there parking space available? If the venue is too small, guests will feel cramped and uncomfortable. On the other hand, if it's too large, the space will feel empty. You have to consider how much floor space you require for your table games, seating arrangements and casino decorations.
No matter which casino theme party ideas you decide to go with, make sure that the venue meets all your expectations. The last thing you want is to go through the trouble of renting a venue only to discover that your money could have been better spent elsewhere.
Choosing decorations
Casino party decorations can draw inspiration from many sources – just think James Bond, The Great Gatsby, Havana Nights and prohibition. To find the perfect theme that will resonate with your guests, pick one of these popular themes or discuss a specific idea with them.
Add flair and style wherever possible. It's all about the glitz and glamor, feeling fabulous and having fun while you're at it. Even something as simple as color choice can be critical. Black, red and gold tend to be safe bets, but there's no rule you have to follow.
Freedom of choice can be intimidating as a party planner and it's important to not get overwhelmed by the wealth of choices you have when it comes to themes and inspiration. When in doubt, narrow down your choices by sticking to what your guests like.
Deciding on a dress code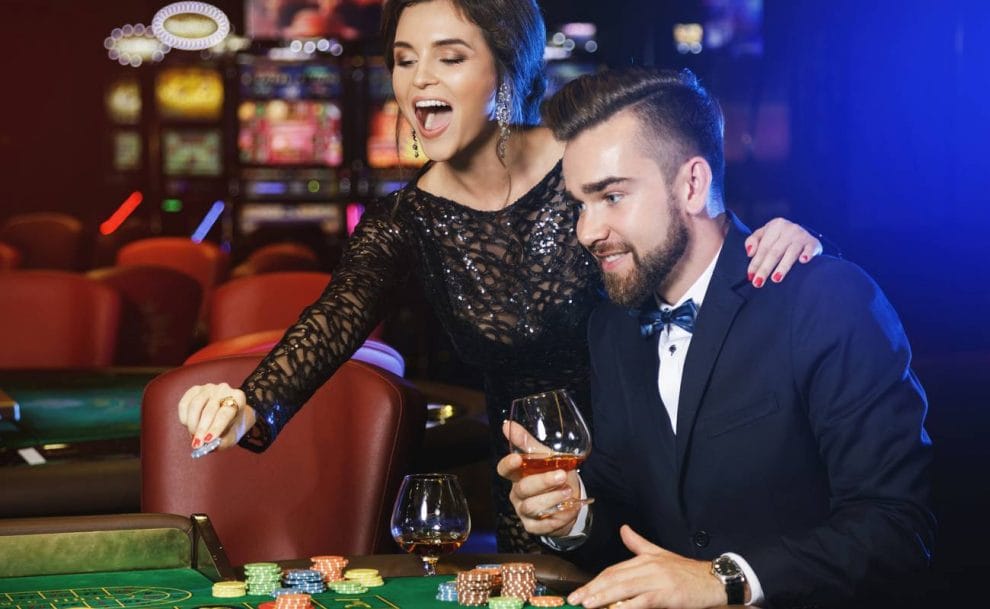 A casino theme outfit can mean many things. Do you want to throw a black tie event or a casual affair? Is there a costume theme for the party? Will dress requirements be strict, or do you prefer your guests to be creative?
You could go all out with a black-tie and red carpet event, dazzling your guests with flashy decor and fancy cocktails; or you could go the rugged route and turn your venue into a Wild West saloon, with cowboys and outlaws as costume themes.
What we're trying to say is, you can go with any idea that takes your fancy and everything depends on your imagination. If online poker in casual clothing is your idea of a perfect casino night, there's nothing wrong with that.
Sending out invitations
When you're sending out invites, remember to include all necessary details on the invite itself, such as location, date, dress code and time. Although a group email is the most cost-effective option for invitations, a paper or card invite is always appreciated.
Be sure to send out your invites ahead of time! Don't send them too early if you want your guests to respond quickly – people tend to procrastinate when they get an invite to a party that's still months away.
Inviting people on short notice is bound to result in rejections as you run the risk of them already having prior commitments. A rule of thumb is to send invites two weeks in advance, which gives your guests ample time to respond.
Deciding on entertainment
Casinos are all about entertainment, whether it's live musicians and cigar rollers or cabaret and magicians. When it comes to games, choose the ones your guests will appreciate the most and don't forget to keep it simple in terms of rules.
If you're hosting a live dealer casino house party, for example, you may consider hiring a dealer and a real casino table. Casino entertainment isn't cheap so you'll have to keep an eye on your budget. A professional dealer costs around $50 per hour. Add a table to that and you could easily rack up a significant bill. Most live musicians are even more pricey, so it depends on how much you're willing to spend to achieve the look and feel you're going for.
Organizing drinks and food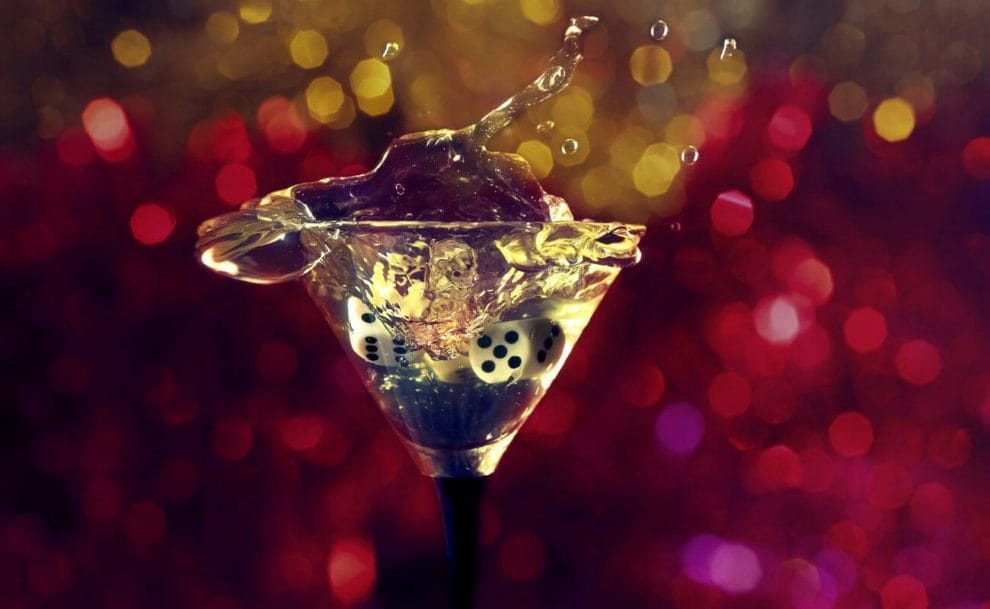 Last but not least on our party plan list are the refreshments. This can be a tricky choice for a casino theme party, mainly because your guests will need one free hand to play games and make wagers.
If your guests are serious gamers, stick to finger foods and play online poker while you all grab some grub. If your party's more about the conversation than the competition, you could take a break for dinner or forgo the games entirely.
You can still throw a memorable casino night without table games, as long as the food, drinks and entertainment make up for the lack of games. Don't be afraid to get creative with your food and drink ideas. With a little imagination, something as simple as sliced carrots can become a stack of chips!
Join Borgata Online for premium entertainment
If you need further inspiration for party ideas, register with Borgata Online to play all your favorite casino table games, try your luck on dozens of online slots and explore our extensive range of sports betting options.