Do you find it difficult to choose between playing 75-ball bingo games and online slots when logging into your favorite online casino? You're definitely not alone. Luckily, there's no need to choose one over the other when you opt to play the combo creation known as "Slingo" instead!
Ever heard of it? Never fear! Below is an overview of Slingo, how to play and which Slingo games you can look forward to when exploring the diverse menu available at Borgata Online.
What is Slingo?
Slingo is a well-balanced mix of online bingo (specifically, 75-ball bingo) and online slot machines. It's becoming popular with many gamblers, beginners and intermediates in particular. This is because the gameplay is very straightforward and promises a relaxed pace, which can provide a welcome breather from high-stake, high-adrenalin casino table games like blackjack and poker.
How to play Slingo
If you've played bingo live online before, you'll already feel a strong sense of familiarity when you first log in because you'll be supplied with a virtual bingo card in the form of a 5×5 grid. The online slots aspect comes in at the bottom of the screen where reels are present (with one space on each real visible.)
The game kicks off when you spin the reels. Keep a close eye on your Slingo card to see whether you have any matches with any of the numbers that pop up with each spin. Some Slingo games also display symbols on the reels, such as coins, which usually indicate that you've won a prize or a bonus – often a free spin, re-spin or the opportunity to mark off a number from your card (with certain limitations.)
With each spin, you want to accumulate points and clear lines of numbers or create a certain pattern or shape with the numbers you mark off. Of course, the more points you get, the more money you'll win (with the primary aim being to eliminate all the numbers on your Slingo card before the game ends.)
The best Slingo games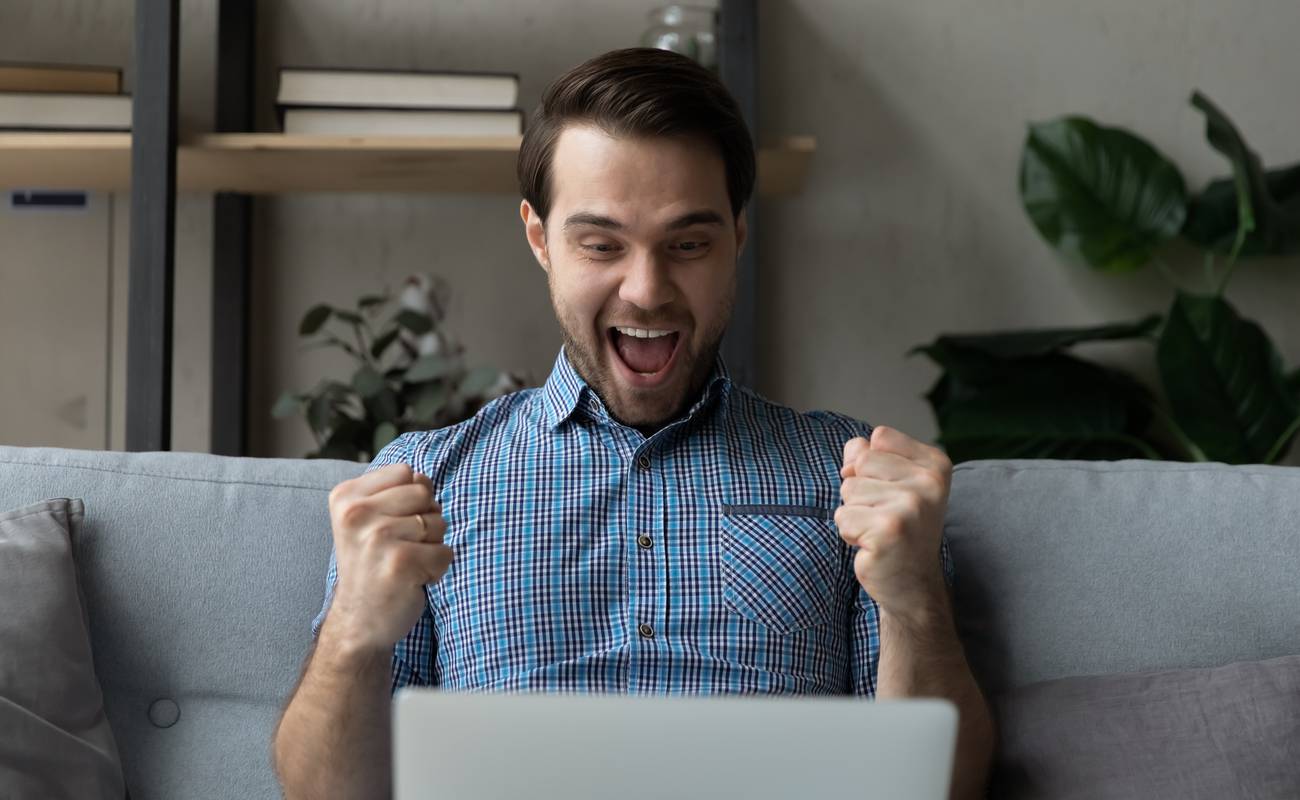 There are countless Slingo games available across the internet. This means that there are many different types of Slingo themes to choose from, including classic, duel and giant Slingo to name just a few. Here are some of our top picks, all ready to play at Borgata Online.
Slingo Bells
Slingo Bells is an example of a game that comes with a unique theme: Christmas. If you can't get enough of those end-of-year festivities, then this is the Slingo game to add to your "must-play" list. It's a low volatility option with a Return to Player (RTP) ratio of 95% and lots of bonus symbols from which to benefit. The Santa symbol is the most valuable, acting as a Super Wild and allowing you to mark off absolutely any number on your card. The coin symbol is another one to aim for, triggering an instant cash prize of 0.5x your bet.
Slingo Classic
Looking for something clean, simple and classic? Slingo Classic ticks all the boxes. Think retro graphics, old-school sound effects and limitless nostalgia. You'll play by the standard rules as explained above, with just a handful of extras thrown in to make gameplay a little bit more exciting. Be sure to watch out for the golden Slingo tokens, in particular, resulting in small, instant wins. Having said that, your ultimate goal should be to complete a full house in order to walk away with a whopping 500x your stake.
Slingo Ante Up
Slingo Ante Up is another Slingo game simply bursting with nostalgia. This time around, the focus is on retro Las Vegas with lots of lights, glitz, glamor and neon visuals. The game offers a standard RTP of 95%, with the chance to decide from the get-go how many spins you want to make. You'll try your best to mark off as many rows as possible to gradually move up the prize board, attempting to avoid the game's "devils" as you go (which prevent you from marking off numbers.)
Slingo Cascade
Slingo Cascade is known for its entertaining pirate theme and classic gameplay. What really sets it apart, though, is its unique cascading feature. This feature works by triggering the reels to re-spin automatically whenever you mark off a number on your card, which makes it easy to snag those bigger wins and potentially clear your card faster. Most notably, the maximum win available when playing Slingo Cascade is 5,000x your stake.
Play slots, Slingo and bingo games at Borgata Online
It doesn't matter whether you have your heart set to play bingo online with friends, trying your luck on an online slot machine or giving Slingo a go for the very first time. You'll find all these games and more when signing up to play at Borgata Online. When it comes to bingo favorites specifically, we offer both 75 and 90-ball bingo games, along with an exclusive Borgata Strike Slot where it's possible to snag some pretty impressive prizes.
Ready to explore our offering? Then be sure to register via our user-friendly mobile portal to get started.