There's more to bingo calls than a list of rhymes. Each has a history, sometimes dating back a century, and the game's special language is a great way for players to identify with each other around the world. You'll get even more enjoyment out of your favorite bingo games when you understand the rhymes and reasons behind these famous calls, so read on as we take a look at a few of them.
The influence of British culture on bingo calls
It's been a long time since the game was thought of as purely British, and younger players who are enjoying its phenomenal revival, especially those who play online bingo, may have no idea where many of the famous calls came from.
Many were coined in the East End of London and were based on Cockney rhyming slang, or other aspects of popular British culture, before being exported to the rest of the world. Here are some examples.
3: 'Cup of tea'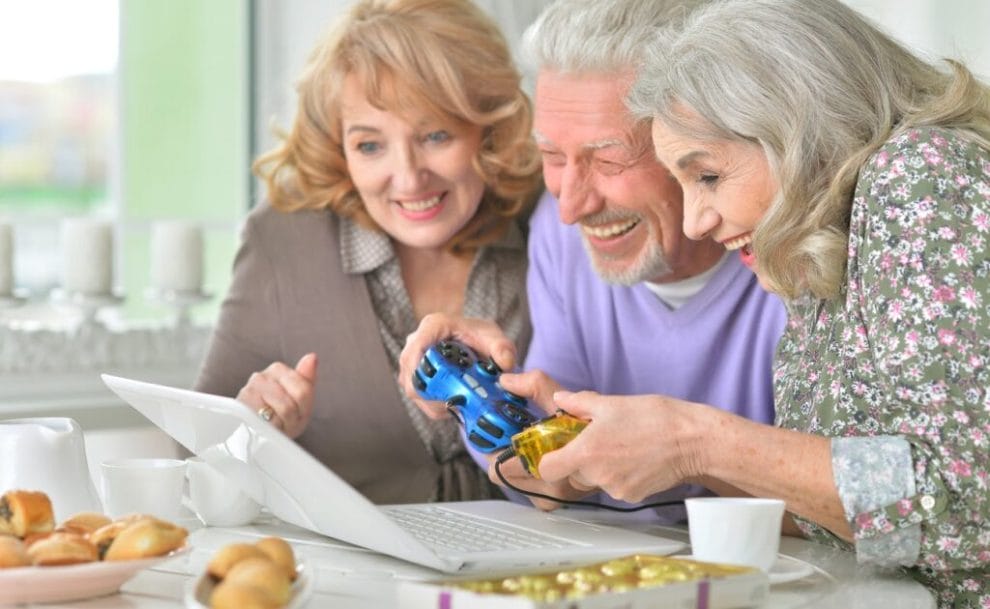 To this day, "a cuppa" is part of everyday life for many UK residents. According to the UK Tea & Infusions Association, about 100 million cups are consumed daily – that's 36.5 billion a year! No wonder a cup of tea (which, of course, rhymes with three) features in the nation's love affair with bingo. Even those British players who prefer a game of online bingo are likely to have a cup of tea in easy reach of their consoles.
5: 'Man alive'
This call is thought to have originated with British sailors who would call out, "Man alive!" to let crew members know that they'd found someone alive in a shipwreck. It became part of popular British culture as an expression of disbelief or surprise before finding its way into the bingo dictionary.
10: 'Blind 10, Johnson's den'
There are a few possibilities here, but they all have to do with British prime ministers. "Blind" could refer to the zero, which looks like a blank eye. Number 10 Downing Street is also the official residence of the British prime minister, and the call has been updated as each PM has taken on the title.
26: 'Pick 'n' mix'
British department store Woolworths (sadly now a thing of the past) allowed shoppers to pick out their personal selection of sweets before weighing them and paying at the counter. For many Brits of a certain age, any mention of "pick 'n' mix" is met with joyful childhood memories of picking out sweets at Woolies. (We're not sure where the "twenty" comes in, but "mix" rhymes with "six"!)
86: 'Between the sticks'
What is almost as popular in the UK as tea? Soccer of course, or football, as it's called over the Pond. This traditional bingo call brings to mind a goalie standing between the goalposts. It's certainly one you wouldn't want to miss…
The influence of movies and TV
6: 'Tom Mix'
Actor Tom Mix was the first cowboy hero to appear on the silver screen. He acted in 291 silent western movies between 1909 and 1935. His trademark was a sizable 10-gallon hat.
53: 'Here comes Herbie!'
Herbie came to fame as a fictional 1963 Volkswagen Beetle with a personality in the 1968 movie, The Love Bug, which was brought out by Walt Disney. Herbie could drive himself and perform in racing competitions. His racing number was, of course, 53.
77: 'Sunset Strip'
Roger Moore and William Shatner appeared in the private investigator TV series, 77 Sunset Strip, which aired from 1958 to 1964 (possibly before your time!) The program was equally popular in the UK, which might be how it found its way into bingo lingo.
Books and music in bingo
16: 'Sweet Sixteen'
"Sweet Sixteen and Never Been Kissed" was a pop song released in 1932 by the Blue Mountaineers. The song remained a favorite for decades and was covered many times over the following 50 years by a string of songsters, from Shirley Temple to Val Doonican.
22: 'PC Parker, Dinkie Doo'
PC Parker was the brainchild of Charles Austin, an English music hall comedian who lived from 1878 to 1944. The character of PC Parker, a bungling policeman, was developed into a solo act in 1910. Six years later, he set up Homeland Films with performer Billy Merson and they made a number of hilarious PC Parker silent short movies. "Dinkie Doo" was a Cockney term that referred to a concert party held at the end of a pier, and since PC Parker was a music hall character and Austin was also known as the "King of Cockney Humor," "PC Parker, Dinkie Doo" came together to form the perfect bingo call that rhymes with the number 22.
39: 'Steps'
In a book/movie crossover, the "Steps" call for 39 is based on the John Buchan novel called The Thirty-Nine Steps,which was, of course, turned into a movie by Alfred Hitchcock. (That was an easy one!)
40: 'Life Begins'
Life Begins at Forty, written by Professor Walter B Pitkin, was published in 1932. It not only became a bestselling self-help book, but also resulted in the popular saying that's used to this day, both in and out of bingo circles. (Mind you, some people like to push that round number up a decade or two!)
42: 'Winnie the Pooh'
When author AA Milne introduced the world's most famous bear, we bet he had no idea Winnie the Pooh would eventually make it onto the list of bingo calls. But he deserves a name check, we reckon!
62: 'Turn the Screw'
Henry James, a writer of English ghost stories, became a part of bingo history when the number 62 was officially rhymed with his scary tale, The Turn of the Screw.
76. Trombones
Still part of the traditional lexicon of bingo calls, "Seventy-six trombones led the big parade" was a hit song from the Broadway musical, The Music Man. The catchy tune had the public humming through the 1950s.
Wars and the armed forces
9: 'Doctor's orders'
There are two stories to explain this bingo call. The first is that British army medics shut their clinics by 9pm every night. The second is that the number nine was army slang for a laxative, administered by army doctors to keep the troops "regular."
21: 'Royal Salute'
The 21-gun salute is a military honor performed by firing cannon or artillery. The naval tradition started in the 16th century when a warship entering a foreign port would fire each of its cannons while still out of range of any targets. This was a way of showing that the ship had no hostile intentions – it took so long to reload the cannons that the vessel was effectively disarmed on approach. In Britain, the 21-gun salute is also used to honor the Queen and is called the Royal Salute.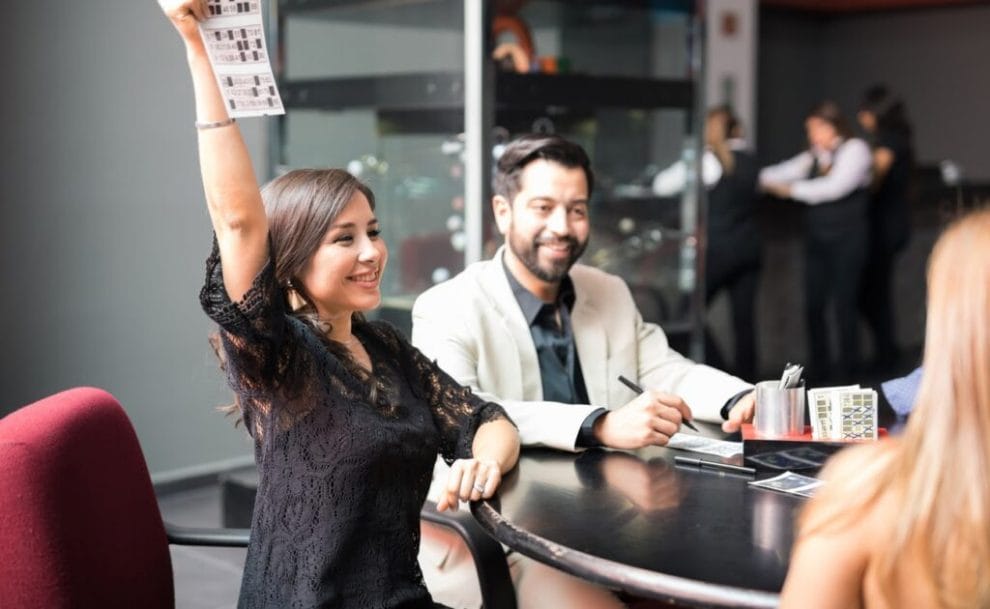 If you enjoy games like online slots and you thought that bingo was only for the older players, you might want to rethink things and give it a try! One of the reasons for its longevity is the game's ability to change with the times and remain relevant to younger generations. While the atmosphere of the hall and the dabbing of dauber against a bingo card is important to one player, another will get their enjoyment from the huge variety of bingo games online.
In the spirit of the game, many casinos decide to change the traditional calls to suit younger audiences. So, for example, "Lucky seven" may change to "David Beckham", and "Garden gate" (8) to "Justin Timberlake" or "Tinder date." It's all part of the evolution of this amazing game.
Play the best online bingo games at Borgata Bingo
At Borgata Bingo, New Jersey residents can try their luck on a range of exciting games, including the classic 75-ball and 90-ball bingo games, as well as jackpot slots, Slingo, and many more exciting titles. See what incredible gameplay is on offer when you play online bingo. Download the app via iOS or Android or register online to join the party at Borgata Bingo.