Bingo is a fun and exciting game enjoyed by both serious and casual players. Some of these players focus on winning and put all their attention on the game when they play to ensure they don't miss a single number. Other players are simply there to have fun and just like to play bingo online with their friends or at the local bingo club or site.
Regardless of which group of players you fall into or whether you play at an online casino or brick-and-mortar bingo hall, you may be wondering: "What can I do to take my game to the next level?" 
You can find out how to win more games or just have more fun with these bingo tips that we'll share below. Before we get to the different ways to take the classic game to new heights, it's important to share some key tips for beginners in case you're still new to bingo.
Bingo tips for beginners
In order to take your bingo gameplay to the next level, you must start with getting the basics right, such as understanding the premise of the game. Fortunately, bingo is a relatively simple and easy game to play, which is why it has stood the test of time. Simply put, you have to mark off the numbers on your bingo ticket if they are called out, and the person who finishes their ticket first wins! Of course, there are a few variations, depending on which type of bingo you are playing.
Some key tips if you're playing live include sitting in front so you can clearly hear the numbers as they are called out, not playing with more cards than you can handle to avoid being overwhelmed and positioning yourself in a seat where you won't be distracted.
The latter also applies to online bingo, as well as the need to have a good internet connection to avoid any distractions. Once you've got the basics sorted and understand the aim of the game, you can up the ante by implementing some of these ideas to take it to the next level.
How to win more games
1. Play with more than one bingo card
Logic dictates that if you only have one bingo card, you only have one chance to win. However, if you have more than one card, your chance of winning increases. But wait a second. Before you run out and buy all the bingo cards you can afford, you need to ask yourself: "How many bingo cards can I manage?"
If you play online bingo, you don't need to worry about this. Most online bingo games can be set to mark off (daub) numbers automatically as they appear so you could, in theory, buy as many cards as you want without ever worrying about missing a number (although obviously, that could take a massive toll on your bankroll if you don't manage it properly – see our tips regarding this specific issue later.)
However, the same thing can't be said for traditional bingo, where you have to mark off the numbers on each card by hand. In this case, buying lots of cards can actually hurt your chances of winning since you have to manually check each card for each number that's called. If you're playing a regular in-person game of bingo, it's probably a good idea to gradually increase the number of cards that you buy until you can get a feel for how many cards you can accurately and enjoyably play with.
For some people, this may be four or five cards, while it may only be two for others. Whatever your limit is, there's no point in buying extra cards if you're not going to be able to keep up.
2. Play games with fewer players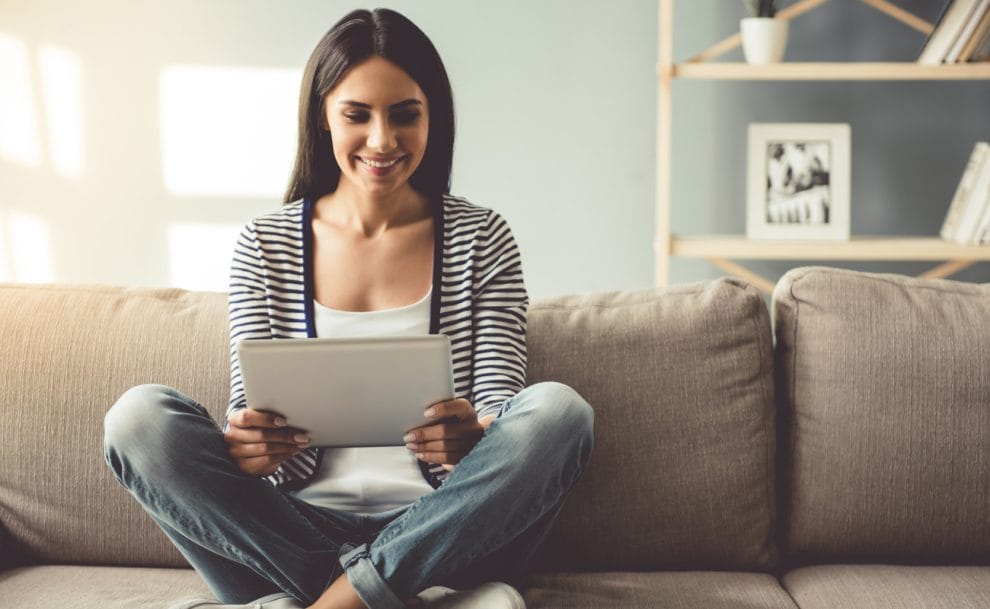 Another way to shift fortune in your favor is by playing low-player games. In an ideal situation, you'd want to be the only person in a game, but the likelihood of that happening is very low. The idea is that by playing games with fewer people, it's less likely that someone will get a winning bingo pattern before you do.
If you like to play online bingo for real money, this piece of advice becomes even more important, as online games often have many more players than games at bingo halls or other real-world venues. Consider playing when most people will be doing other things. For example, you can play late at night or when people are at work to get the most out of this tip.
3. Play more frequently
"If at first you don't succeed, try and try again." This timeless phrase is applicable to so many things in life, including bingo games. If you find yourself on a losing streak, don't give up straight away! Fortune may turn in your favor if you keep on playing.
However, it's important to keep two things in mind when you're trying to get out of a bingo rut. First, don't spend money you don't have. Keep to your bingo budget to avoid any later regrets. Second, keep an eye on your mood. If your losses are putting you in a downward spiral, it will help to take a break, reset your mind and mood and then try your luck again another time.
How to have more fun when you play
1. Play different types of bingo games
There are many bingo games for you to choose from. Whether it's the classic 75-ball American version with its 5×5 card, the 90-ball UK version with a 9×3 card or even games with 30 or 40 balls that you can quickly play, you can keep the gameplay fresh by trying out all these different takes on the classic version.
Trying out the different variations will make gameplay more exciting, especially for the newer generations that are always looking for exciting activities to immerse themselves in. Bingo purists will also appreciate how the different types of bingo games don't steer too far away from the popular ways of playing this much-loved casino game.
2. Manage your bingo budget
You need to make sure you manage your gaming budget. Nothing will sour your favorite hobby quicker than finding out you spent too much playing and you're going to be stuck eating instant noodles for the rest of the month, so be sure to keep an eye on how much you spend playing and set a specific amount that you don't go over.
3. Fire up some bingo-related tunes, or host themed parties
Want to take this fun experience to the next level? Set the mood by putting on some great bingo-related songs like Bingo Game by Momoland, Bingo My Love by Cleopatra or Bingo Bango by Basement Jaxx.
Another great idea that goes along with good music is themed parties. Whether you're playing bingo games online or in person, it's always a good way to socialize and interact with like-minded people. Depending on who the themed bingo party is intended for, you can make it age-appropriate and base it on things that your players will enjoy. Given that bingo is enjoyed by people from all generations, there's room to have fun with this.
If you're planning a bingo night with millennials, you could make it a TikTok-themed bingo night where players should come dressed as their favorite TikTok star. On the other hand, if you're hosting a bingo night at a retirement home, then you could do something nostalgic like a travel-themed bingo night. This presents the perfect opportunity for the players to dress up according to their favorite destination and you could have food and drinks inspired by different exotic locations or holiday destinations.
4. Take advantage of bingo promotions and bonuses
This mostly applies to online bingo, but you can take advantage of many of the great offers bingo sites have to get the most out of your money when you play. This could include welcome bonuses, referral bonuses or free games, depending on the site. Make sure you read the terms and conditions that accompany these promotions, though, because many offers come with wagering requirements that may prevent you from withdrawing winnings immediately.
5. Ensure you know the proper bingo etiquette for offline and online play
Whether you play offline or online, if you don't have the right etiquette, you're quickly going to find yourself in trouble with the game hosts or perhaps even ejected from the game. Be sure to find out the rules for engaging with other players so that everyone can have a good time with their favorite gambling experience!
Play the best online bingo games at Borgata Bingo
At Borgata Bingo, players can try their luck at a range of exciting games, including the classic 75-ball and 90-ball bingo games, as well as jackpot slots, Slingo and many more exciting titles. See what incredible gameplay is on offer when you register and play online bingo at Borgata Bingo.