We're always hearing about poker professionals like Phil Hellmuth, Daniel Negreanu and Phil Ivey. These poker stars frequently top lists as the most successful poker players in the world. But if you look beyond the spotlight, you'll find equally talented players who are on their way to stardom.
Who knows why they haven't received the fame and adulation they deserve? It could be because they mostly play online poker.  Maybe it's because they are yet to win their first World Series of Poker (WSOP) bracelet. Regardless of the reason, we believe they have more than earned your respect and attention. Join us as we look at some of the most talented poker players hiding in plain sight. 
Ali Imsirovic
If the world was fair, anybody tuned in to poker would know Ali Imsirovic's name. At the beginning of 2021, it was no secret that the 27-year-old was a talented professional player. But he stunned the poker world when he set the record for the most poker tournament titles won in a calendar year. Dispelling any doubt that he was one of the greats, Imsirovic dominated the High Roller poker scene with 14 tournament wins. This is eight more than any of his more experienced opponents. In the same year, Imsirovic was crowned the winner of the inaugural PokerGo Tour and Card Player awarded him the title of Player of the Year.
If you're looking for a player to bet on for 2022, bet on Imsirovic. In this year's PokerGo Cup, he beat 43 players to win event number 7 at the 2022 PokerGo Cup. He took home $365,000 as the winner of the $25,000 buy-in tournament. He's not yet 30 and his career earnings are estimated to be more than $16.6 million – that's seriously impressive.
Sean Perry
Perhaps the real reason poker pro Sean Perry is so underrated is because he's being clouded by the shadow of a family of poker greats. He's the son of Ralph Perry, a professional poker player with more than $3 million in tournament earnings. Having two parents involved in poker tournaments and games was the perfect poker school. He would always watch his dad play poker online on his computer.
Perry won his first tournament underage, beating his own mother to take the number one spot. But Perry is more than a protégé now. In fact, recent years have been career-defining for him. He won six high rollers on the PokerGo Tour, including the Venetian $25,000 High Roller for an impressive $365,500. He also took home an additional $206,400 in the $10,000 Masters event. In the last two years, the promising prodigy's live tournament earnings grew from $840,000 to more than $3.4 million.
Christoph Vogelsang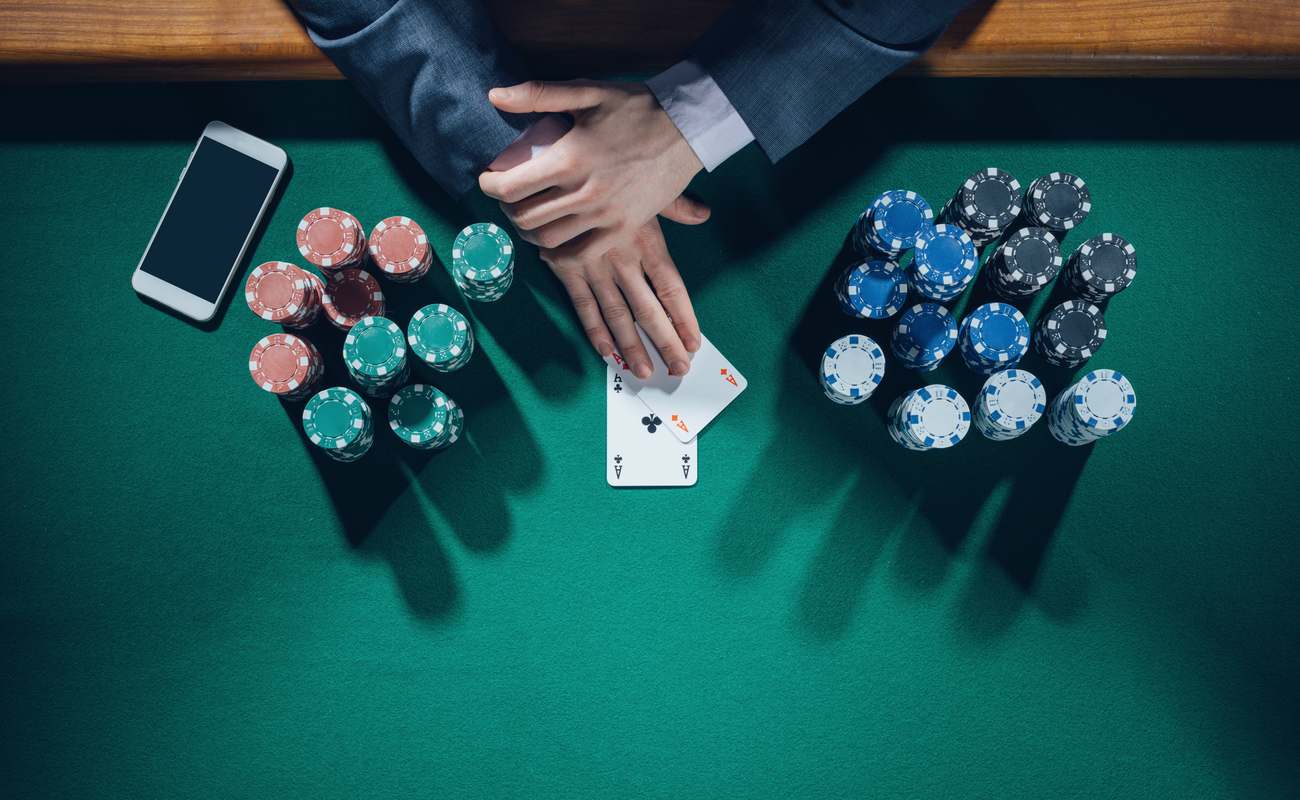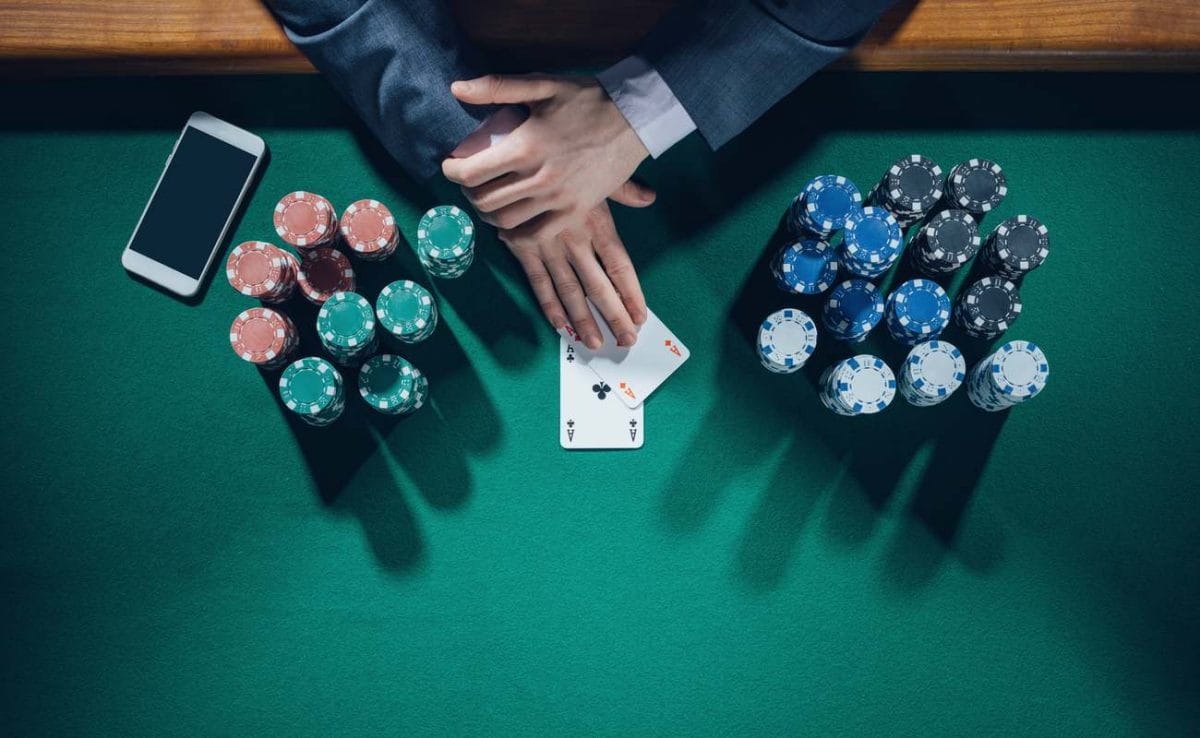 German professional poker player Christoph Vogelsang is one of the most successful players of the German 'golden generation' of poker players. He's performed well in poker games online and offline. In online poker tournaments and games, he's made more than $2 million playing on a single poker site. The face of online poker success, Vogelsang has won hundreds of thousands in multi-table tournaments and has earned a World Championship of Online Poker Title. 
Maybe you're thinking the reason Vogelsang isn't well-known is that he loves playing poker online. But the 36-year-old has made big moves in live games too. His live tournament earnings exceed $25 million. Vogelsang's achievements include a 2017 Aria Super High Roller Bowl victory for $6 million, a third-place finish at the 2014 $1 million WSOP One Drop High Roller and a runner-up finish at the $100,000 European Poker Tour (EPT) High Roller in Monte Carlo.
With such a successful career, this underrated German player deserves a higher ranking than some famed American players. His fans excitedly await his first tournament bracelet.
Isaac Haxton
Thanks to the rise of poker sites and apps, many poker professionals are now playing live poker online. Isaac Haxton is one of them.
Haxton has been thriving in both live and online games in the last few years. The 36-year-old player has made many major cash finishes in his career and he's been a regular at WSOP tournaments for almost a decade. His latest career-defining finish was at the 2018 $300,000 Super High Roller Bowl, where he won $3,672,000.
Haxton's analytical strategy and deep understanding of the game means he can always surprise players no matter what Texas Hold'em poker hand is thrown at him. His tournament winnings exceed $25 million, even though he is yet to win his first tournament bracelet.
Are you interested in jumping into online tournaments like Haxton and Vogelsang? Read our online poker tournament tips to learn how to prepare for an online poker tournament.
Steve O'Dwyer
A close friend of Haxton, Steve O'Dwyer has amassed incredible total live earnings of over $31,5 million. O'Dwyer is known for winning ultra-competitive tournaments all over the world. He's won more than $1 million at the 2014 APPT Macau Super High Roller, the European Poker Tour, The Monte Carlo Grand Final Main Event and LIVE MILLIONS Europe Main Event in Barcelona, Spain. O'Dwyer's love of travel and love of poker has collided in one of the most exciting poker tournament careers. His career-best tournament finish was at the 2015 PokerStars Caribbean Adventure $100,000 Super High Roller, where he took home $1,872,500.
O'Dwyer has appeared at the final tables of many competitive WPT tournaments. Surprisingly, he still hasn't earned his first bracelet. Even without a bracelet, he is one of the biggest live tournament crushers in the history of poker and regularly plays high buy-in poker events. If you want to follow a consistent, disciplined and productive poker career, O'Dwyer is the one to watch.
Possible reasons why these players aren't in the spotlight
All of these players have impressive careers. Often just as impressive as the famous top-ranking poker players who are always in the spotlight. Why are they underrated? Maybe poker fame is all about securing WSOP bracelets. Or maybe playing online doesn't receive as much media coverage. Whatever the reason, it's exciting that the game of poker has many successful stars thriving in the background. It means there's always room for more. Could you be one of them?
Join Borgata Online to discover your hidden poker talent
Playing poker for real money doesn't mean you have to break the bank to pay expensive buy-ins. At Borgata Online, you can start small and play at your level. Our mobile-friendly platform has more than 70 daily poker tournaments with buy-ins as low as $1. Our guaranteed jackpots range from $150 up to $30,000. Create an account to test your strategy in a real tournament.