Have you ever started a game of online poker — or any of the other popular live and online casino games — and enjoyed yourself so much that the next thing you knew, the sun had gone down and it was a lot later than you intended it to be? If so, don't worry! Lots of people who play poker online have done the same thing. It's just important to know when to stop and ensure you're taking some breaks for hydration, fueling up, getting some sleep and safeguarding your mental well-being, of course.
Many players lose track of time, but some have gone to extremes and played online or live poker for what seems like an eternity! In this blog post, let's take a look at some of the longest individual games, as well as some high-stakes cash games that actually went on for years.
How Long Is a Poker Game?
Before diving straight into some of the longest poker games in history, it's important to establish how long standard poker games are. The short answer to that is that it depends. The length of a poker game varies and depends on several factors, such as which poker variant is being played, how many people are playing, as well as the level of expertise the players have.
Some poker games are played purely for leisure and can last a couple of hours. At the professional level, however, the stakes are high and the level of skills are even higher! Some have mastered the game over time, while others are naturally good at poker or have luck on their side.
Professional poker games and tournaments can last anywhere from a couple of hours to days or even weeks. It's also important to note that online poker has also caused a shift, as those games can be much shorter because they are automated.
The Longest Poker Games in History
Larry Olmsted: 72 Hours
In 2004, Larry Olmsted engaged in a fiery game of Texas Hold'em poker at Foxwoods Casino Resort in Connecticut. It's said that Olmsted and Phil Laak (more on him later) had an ongoing rivalry. Both were vying to show who was more dedicated to poker when Olmsted set this spectacular record. Of course, this rivalry would come to a head in 2010 when Laak took on the record himself.
Paul Zimbler: 78 Hours
Not all records are made equal; unfortunately, some are never officially recognized in the history books, as is the case with Paul Zimbler. Only five years after Olmsted laid down his marker, Zimbler played for 78 hours at the Empire Casino in London, where the 2009 World Series of Poker Europe event took place in the UK. During this tournament, he managed to raise £30,000 for the charity Make-A-Wish Foundation UK. Players took Zimbler on during 20-minute slots that continued over the 78 hours.
Of course, this was a personal achievement for Zimbler which was never officially put in the record books, but many players saw it as the new unofficial record.
Phil Laak: 115 Hours
Phil Laak is undoubtedly the most famous of the official record-holders for the longest poker sessions ever. In 2010, Laak broke the record for the longest poker session by a single player when he made it through 115 hours of the game. He took a four-minute break every hour to do some stretches and sharpen up his mind, as well as go to the bathroom or shower, which were set up right next to the table.
By the end of the game, which lasted nearly five days, Laak was up by $7,000 and had broken a world record. Amazingly, he donated his winnings to charity once he was done.
Belgian Poker League: 120 Hours
If you think that your online poker tournaments take quite some time, then you'll be seriously impressed with the record set by the Belgian Poker League in Antwerp in 2017. This was an attempt at a record that was purely done to raise money for charity. The 120-hour marathon session allowed players to buy in for $5 and take a short break between rounds when needed.
Zach Gensler: 124 Hours
Zach Gensler was a relatively unknown name in the poker world until late 2021. The painter from Moorhead, Missouri, has a full-time job and only plays poker on the side as a hobby. He started playing live poker at 3 pm on October 27, 2021, and finished at 7 pm on November 1. That's 124 hours or just over five days. Gensler broke the Guinness World Record previously set by Phil Laak for the longest poker session in history.
According to reports, Gensler did take some breaks between gameplay, just as Laak did in his lengthy session. He slept for two hours and 15 minutes after his 40th hour of play and then took another nap for two hours and 30 minutes after he tied the record with Laak at hour number 115. Nine hours later, he cashed out and successfully cemented his name in poker history.
Bird Cage Theatre: 8 Years, 5 Months, 3 Days
Located in Tombstone, Arizona, the Bird Cage Theatre was built to entertain the mining industry tycoons in the 19th century. While many weird and wonderful anecdotes came out of this establishment, perhaps the most legendary one is the poker game that lasted eight years, five months and three days. The game began in 1881 and the buy-in was $1,000; it's said that around $1 million changed hands during the game's play. It's also whispered that some legendary figures in the Wild West, such as Doc Holliday and Wyatt Earp, were at some stage players at the table.
The Dun Glen Hotel: 14 Years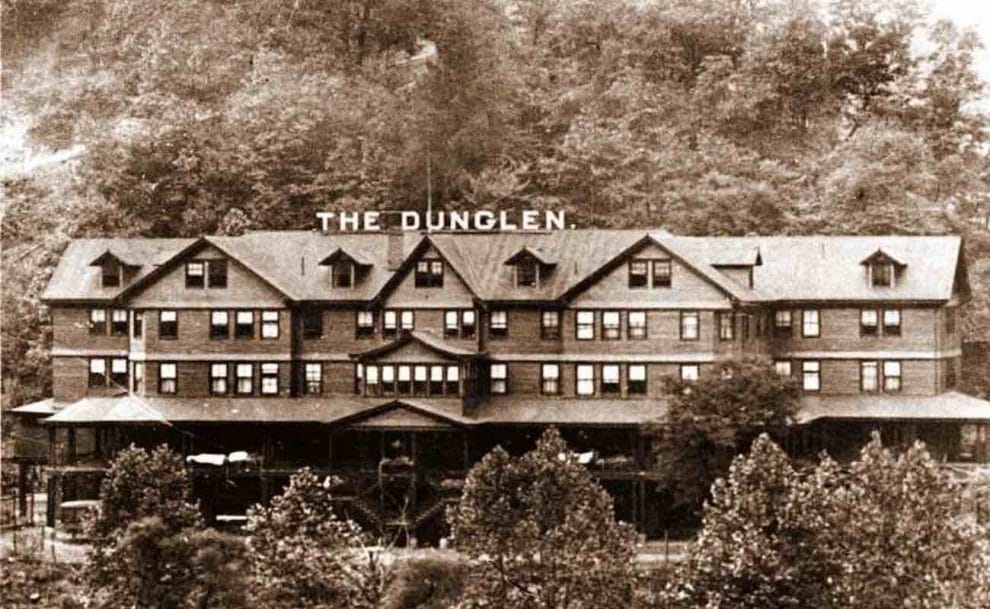 The opulent Dun Glen Hotel was the place to be during the height of the mining boom in Thurmond, West Virginia. The rich and famous flocked to the hotel for plenty of high-stakes poker games, making it the ideal location for those looking to brush up on their poker skills or learn from some of the best in the industry by watching and taking notes. The owner, Thomas G McKell, was an extrovert who loved impressing and entertaining his important guests, so it makes sense that he held extravagant parties often. During one of these parties in 1910, he decided to start a poker game that technically didn't finish for more than 14 years.
Despite the game going on for so many years, it was reportedly cut short! It is widely believed that the 14-year poker game was halted due to weather conditions, among other factors. Other reports claim that the players reached a consensus and eventually decided to stop because the game had become unprofitable. Now, that's a poker marathon that could definitely deliver some poker tournament tips! Unfortunately, the Dun Glen Hotel is no more and has since been demolished.
Play Poker With Borgata Online
Borgata Online is one of the best online poker sites in the USA and we have a whole range of poker variants for you to choose from. Whether you're looking for Texas Hold'em, three-card draw, seven-card stud or other live dealer casino games and casino table games, we've got you covered. Alternatively, you can check out our online blog for the latest news and poker tournament strategy tips and tricks.
Register at Borgata Online for endless poker entertainment and many other online casino games.