As someone who is learning the ins and outs of bingo, or maybe who is experienced playing bingo and other casino games at your favorite gambling venue, you might be wondering what the difference is between live and online games. Join us as we take a look at bingo and how it differs depending on where you play it. 
How to play bingo
Before we start to break down the differences between live and online bingo, it's important that you understand how to play bingo. First, the core game experience is the same, whichever version you play. Numbers are chosen at random, which you then mark off on a card. However, there are some differences between the US and UK versions of the game, which are the two most popular types. 
The US version uses 75 balls and a 5×5 card. This card has a "free" number in the center, making it easier to complete a row that crosses over this "free" number. To win, rows can be completed horizontally, vertically or diagonally. In some instances, special winning patterns can also help you clinch victory. Once a single row is completed, the game is over.
The UK version uses 90 balls and a 3×9 card. This card has five numbers placed at random in each row, with players having to complete a row of numbers horizontally to win. In this version, it's possible for the player to win a prize for each row of numbers they complete, with one row offering the smallest prize and three rows (also known as a full house) offering the largest prize.
Now that we understand how the two most popular versions of the game work, let's take a look at the difference between the live and online versions of the game.
Live bingo
The first version we're going to look at is live bingo, sometimes referred to as offline bingo. This is the type of game you play in person. The most popular place to play this game live is at bingo halls, but it can be played in any location where you have enough space to accommodate the players. This could include an outdoor venue or more traditional indoor locations such as a community center hall or even your living room.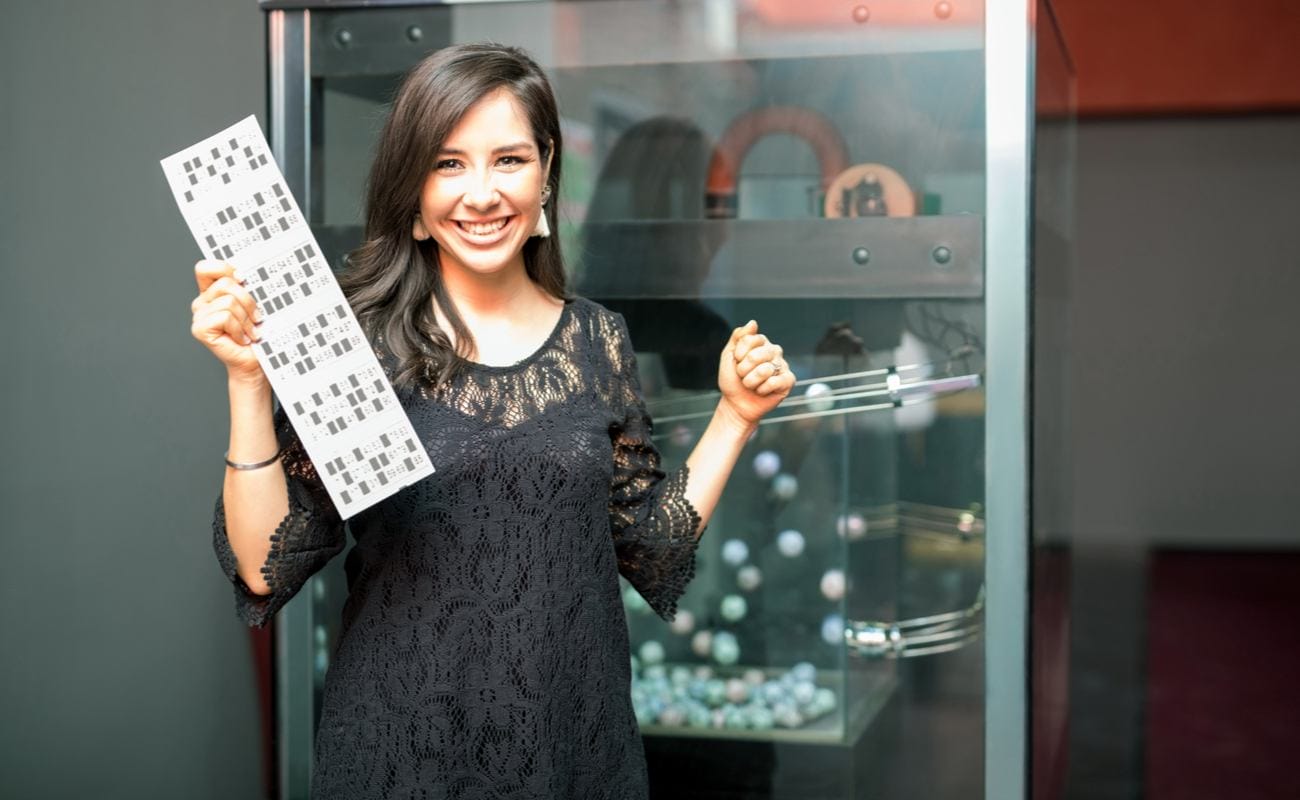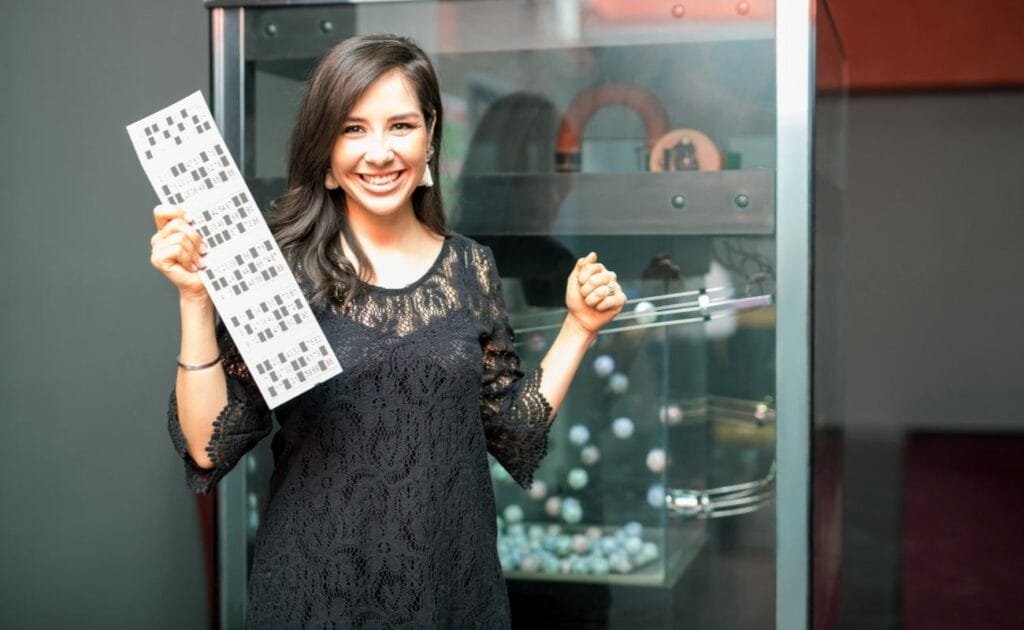 The live version of the game is played in the traditional way. A caller will choose numbers at random from a bingo ball cage or from another object that will prevent the caller from seeing the balls, such as a bag. The caller will then announce the number that's been selected, and players will mark this off on their cards. A winner is declared once the players have met the winning criteria, which depend on whether you're playing the US or UK version game.
As with any version of the game, there are advantages and disadvantages to playing the live version of the game. Let's take a look.
Advantages
A more social and competitive atmosphere – There's something to be said for sitting next to or near someone who is enjoying playing a game as much as you are. Whether you're out and playing with your own friends, chatting with people you met at the game, or enjoying the vibe from other people, this social environment is hard to duplicate online.
Immediate win payout – When you win in a game of live bingo, all you need to do is claim your prize from the venue or organizers of the game. Unless you've won a massive prize that they need to deposit into your bank account, you can walk away from the game with whatever winnings you have in your pocket.
It's a more tactile experience – Much like reading a physical book, there's something to be said for holding a dauber in your hand and marking off numbers on a real card as the caller shouts out numbers.
Disadvantages
Less choice when it comes to games – If you're someone who likes a bit of variety when you play bingo, you're going to be limited to whatever games are being hosted at a hall or event. You're also probably going to have to wait a while if you miss the scheduled start of a game.
You can miss bingo calls – If you're distracted or don't hear a number being called because of how loud or busy the venue is, you might miss a number. If you're just there for the social aspect of the game, this may not bother you too much, but if you're there to win, you're likely to find this frustrating.
Games are more expensive – When you play a live game, the game organizer might have to worry about venue costs, paying staff or people hosting the game, as well as many other expenses. Then you need to think about other costs that you might incur along the way, such as food and travel. Once you add all the "hidden" costs, you're definitely going to pay more to play in person.
These games are slower – When you're playing a live game, there's no getting around the fact these games will take longer to finish. From the caller choosing a number and calling it out to verifying if everyone has heard the call, before finally moving onto the next number, you're definitely going to spend more time playing this type of game.
Online bingo
The second version of the game that we're going to look at is online bingo, which is a game that you play via the internet. You can play through dedicated bingo sites on your desktop or laptop computer, or through a mobile device such as a tablet or smartphone. You might also find certain sites have developed dedicated apps for mobile devices and may offer you a better experience if you use them instead of the website. These sites often allow you to play online bingo for money in the USA, although some sites also allow you to play for free without any potential prizes.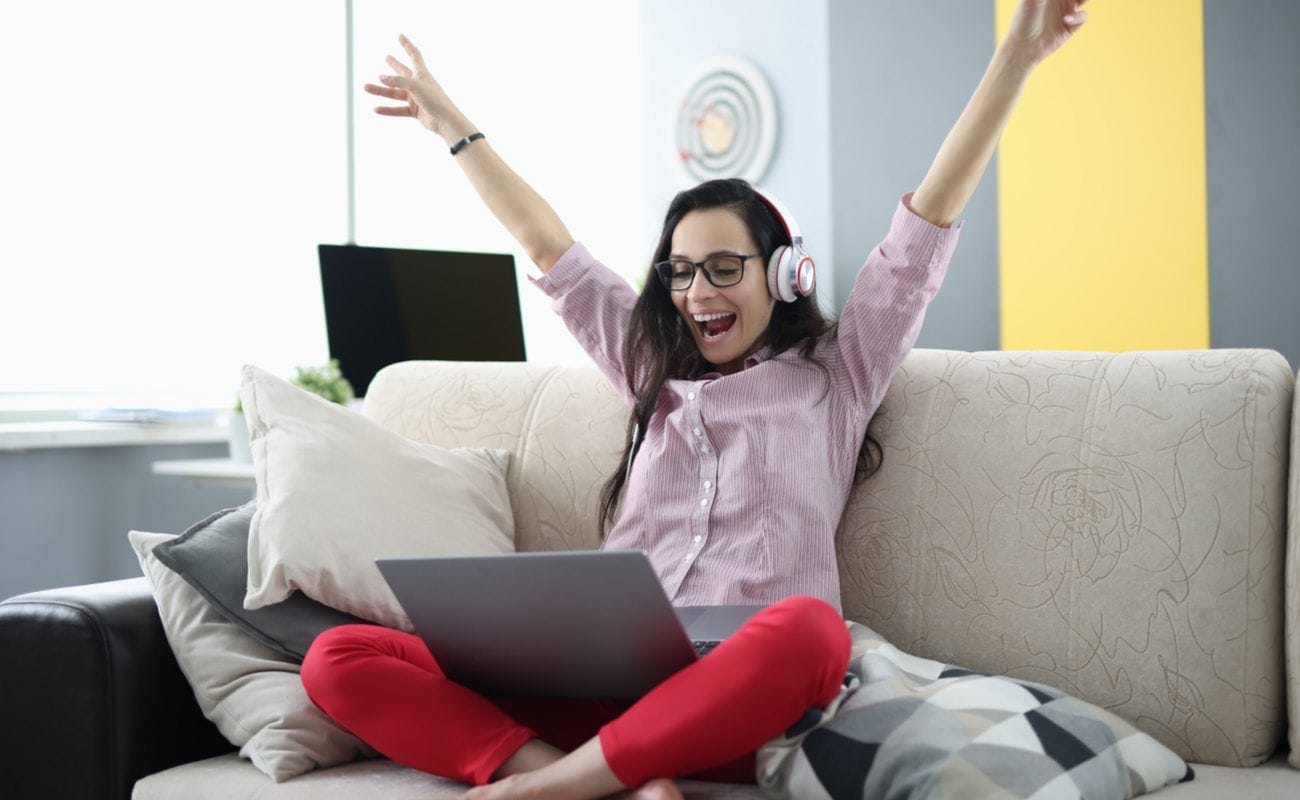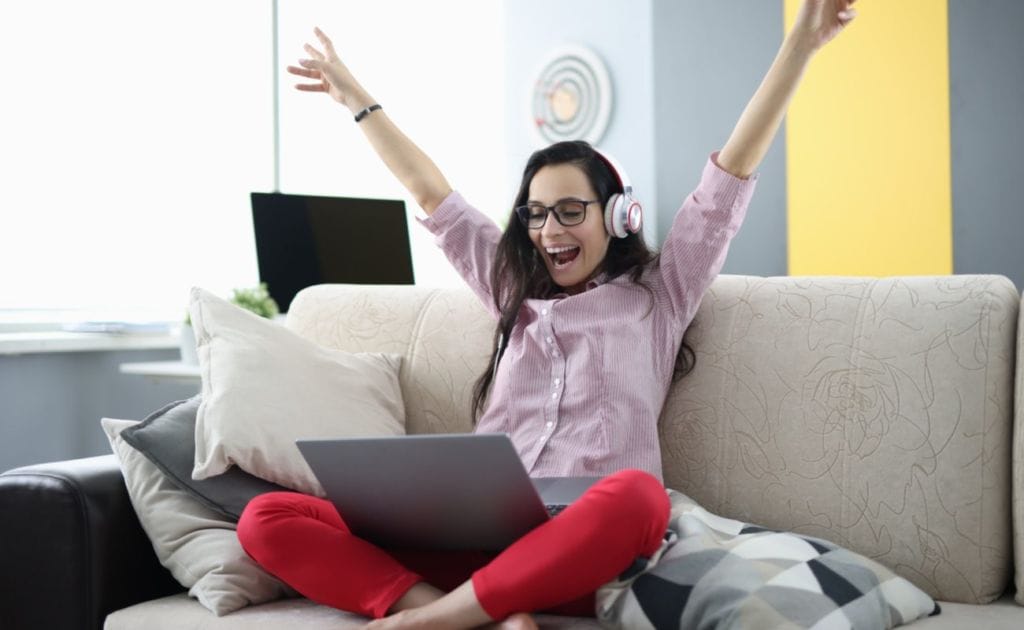 Unlike a traditional game, numbers will be chosen at random using random number generator (RNG) software. These numbers are announced by the RNG running the game, which players then mark off on their virtual cards. If you're worried about missing a number, you can set the game to mark off numbers automatically for you.
Let's unpack the advantages and disadvantages of this gaming experience so that you know what you're getting into when you play virtual bingo.
Advantages
It's incredibly easy and convenient – Whether you're at home in your pajamas or catching the bus on the way to work, it's really easy to join a game from your computer or mobile device. With so many people playing bingo at home online, you can find a game within minutes at virtually any time of the day.
So many games to choose from – When you play bingo online, you don't only have to choose between 75-ball and 90-ball bingo games. There are a variety of other versions, such as 40-ball, that you can enjoy. Whatever style you prefer, you're likely to find a game that you really enjoy when you play online.
Free and cheap games with great promotions– While you may not be able to win a prize from a free game, you can still play them if you're in the mood. If you're interested in games with prizes, you'll find a wide range of games with different costs, so you can choose what suits you and your wallet best. You'll also be able to enjoy playing more, thanks to the amazing bingo promotions that many online bingo sites have to offer.
They have a social element as well – While talking to someone online may not be the same as chatting in a hall, it's still a great way to connect with other people who enjoy this wonderful game of chance. There's also the opportunity to engage with people you wouldn't normally meet, as players from around the country, and even the world, might be playing on your favorite site.
Never miss a number – The best online bingo sites have tools that automatically mark off matching numbers as you play, so you'll never miss a number (and a potential win).
Games are faster – Much of the online experience is automated, so games tend to end quicker than their offline counterparts. This is great for players who want to enjoy a quick game when they have a short break or those interested in a more competitive experience. If this sounds like a negative to you, don't worry, you can find slower online games to suit your speed or choose another game since they're so affordable!
Disadvantages
You need stable internet access – While many of us enjoy stable high-speed internet connections, there are some people who aren't so lucky. If you're going to have a good time online, you'll need a stable service with a suitable speed.
The social element is not quite the same – Don't get us wrong, with internet speeds improving, some sites can offer even better online experiences that are close to the real deal, but they still won't be able to recreate the energy of playing in the same room as other people – not yet.
Payouts can take more time – Depending on the site, and how much you win, it may take a bit longer for you to receive your winnings, at least compared to claiming your prize at an offline game. This is because money needs to be withdrawn from your site account, which takes a bit of time to clear.
Play the best online bingo games at Borgata Bingo
At Borgata Bingo, New Jersey residents can try their luck on a range of exciting games, including the classic 75-ball and 90-ball bingo games, as well as jackpot slots, Slingo and many more exciting titles. Yes, you can play bingo at our online casino! See what incredible gameplay is on offer when you play online bingo at any of our incredible bingo rooms. Download the app via iOS or Android or register online to join the party at Borgata Bingo.