Travel to the Far East without getting out of your seat when you sign up to play the Lion Carnival online casino game. It's a game packed with lucky lions, up to 30 paylines, mystery multipliers and a Fortune Stream.
And it's just one of the many variety games you can play at Borgata Online, where the thrills, spills and excitement of winning – and the drama of almost winning – make for a nail-biting time away from the mundane.
Need any more reasons to sign up and play Lion Carnival? Ok, let's unpack them for you.  
Game overview
Lion Carnival is a 30-line online slots game that draws you into the gameplay with its mesmerizing spin action. You're actually watching 15 lines spinning across the screen while you wait for the dancing lions to bring you good fortune.  
The dragon costumes are the highest-paying symbols, while the low payers are the card symbols. In this game, as in many other slot games at online casinos, there are also wilds and scatters, giving you even more to play for.
How to play
As with all online slot games, you place your bet, hit the play button and hope for the best. In this case, by hoping that you get three, four or five matching symbols for a payout. The higher your bet, the more you're likely to win if you do make a match.
Wilds appear often enough to set the lion among the pigeons and up the ante. These take the place of the basic symbols and result in an even better payout if your luck holds. And, if fortune is smiling down on you, the Action Stacked Symbols and additional winning lions that appear could up your thrill even more.
Of course, if this is your first time at the game, we suggest you try the demo option before switching to an online slot machine with real money. The demo option will show how the game is played, what the scatter and wilds look like and how betting works.
Graphics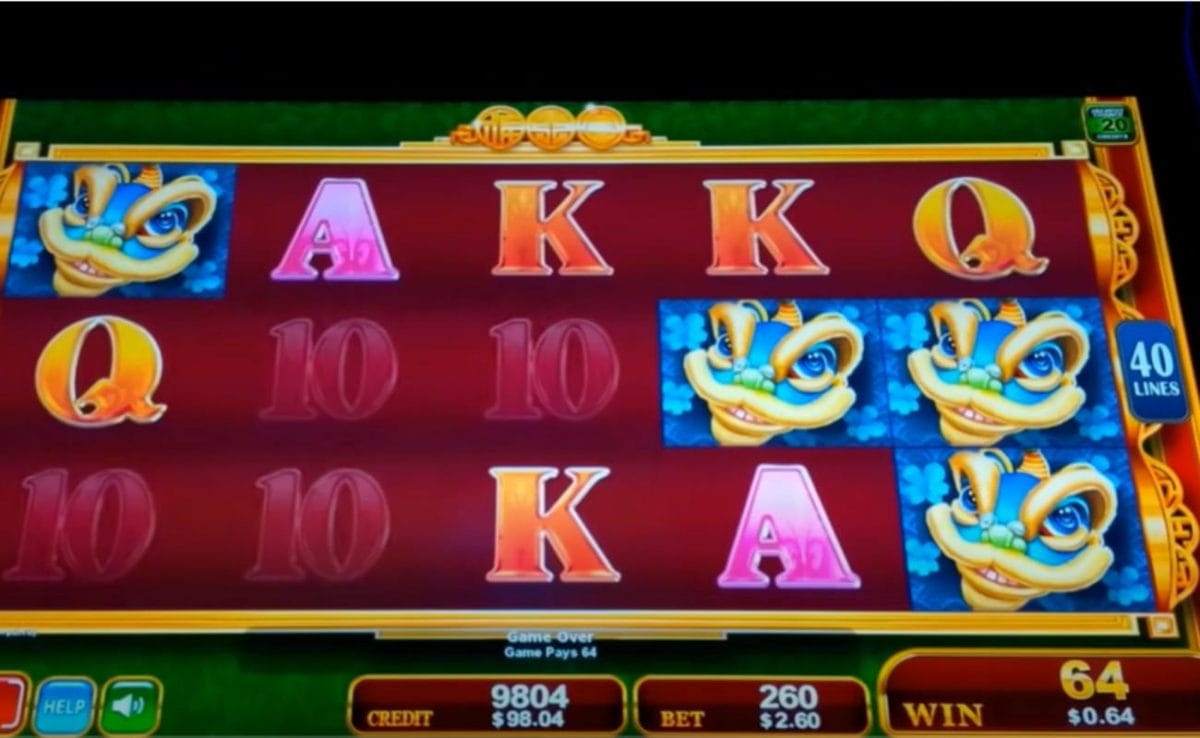 Konami, the producers of Lion Carnival, have kept the graphics fairly basic but have added vibrant Asian-themed colors and graphics as well as an energetic spin process. There are enough bright lights and big spins to keep you waiting for just the right combination of lions, balls and mystery multipliers when you're playing these slots online.
The screen is easy to navigate with its Auto Play, Bet per Line and Max Bet buttons conveniently placed near the Spin button. To ensure you get the best out of your game time, there's a Help button just to the left of the other Action buttons and this covers the game's basic rules.
Your Balance and Pay Out amounts are also shown with these buttons, making it simple for you to calculate what your next move will be.
Features
Land on three, four or five bonus symbols and you trigger five, eight, 12 or 20 free games, while the always-on Mystery Multiplier gives that big win or jackpot. Win progressives and bonus prizes by taking advantage of the Fortune Streams side bet based on the old-school "coin pusher" arcade games.
Bonuses and jackpots
Of course, you can't play at a casino online without expecting some additional bonuses and jackpots. With Lion Carnival, the scatter pays out 10x your bet and gives you an extra 20 free spins, while each color of lion pays out a certain amount. So keep a lookout for your favorite color.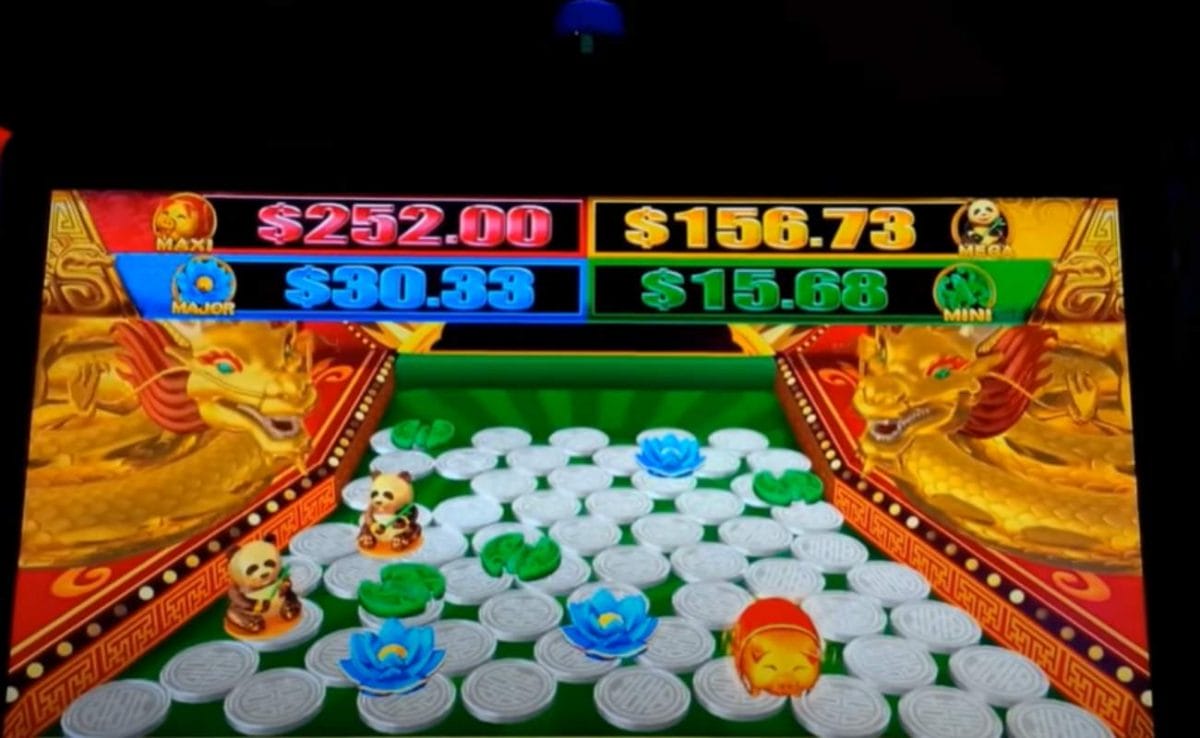 To keep you on your toes, the Mystery Multiplier Feature is as random as it gets and you never know when it'll pop up. The 1x to 144x multiplier symbols really are the boss in this game – when combined with top-notch paylines they give you the chance to get a huge return on your bet.
Similar games
Cow Carnival
If you enjoy Asian-themed slots, you can try your hand at Borgota Online's Cow Carnival. It's one of the online casino's hottest new releases and pays out up to 30,000x a bet – luck depending, of course. And what's a game without an engaging soundtrack and payout symbols galore? It's all right here at Cow Carnival.
Wealthy Pig
Staying with the Asian theme and lucky animals, Borgata Online also offers the unique Wealthy Pig and its Golden Reel spin feature. Here, if the Golden Wheel symbol appears on the third reel, you'll get to spin the big yellow wheel and unlock more payouts and prizes.
Power Prizes – Noble Peacock
Still want something to fluff out your tail feathers? Then search for Power Prizes – Noble Peacock, where a well-placed bet and finishing reel could really see you strut your stuff in this popular online slot game. Come take a seat at the Zen fountain and let the Koi, ladybugs, frogs and turtles lead you down some winning paths. Enjoy a free spin courtesy of the lotus flower or up your chance of winning the peacock feather wild card.
Access more at Borgata Online
If you prefer casino table games or live dealer casino games, then Borgata Online has you covered as well. As an award-winning casino and hotel chain, Borgata has made it easy to sign up to their online platforms, giving you 24-hour access to any game you feel like playing. Click and register right here and enjoy instant access to their portal via your smartphone, tablet or desktop. Their online team is waiting to assist you.