Are you considering giving online bingo a try? Bingo has come a long way since the 1980s when it was primarily a game reserved for middle-aged and elderly folks looking for an opportunity to get out of the house and socialize. With the advancement of technology and the boom in online casinos, bingo has become easily accessible. It is now a gaming favorite for people of all ages and genders due to its laid-back nature, simple rules and range of versions available.
But are there any strategies of which you need to be aware? Does skill play a part in determining the winner, or winners, when playing a game of bingo? Or is it purely a game of chance? Find out all of the answers below.
Breaking down the principles of bingo
Learning bingo rules is reasonably straightforward, especially when you realize that the more bingo cards you have, the higher your chances of winning. There are many different types of bingo, with 75-ball bingo and 90-ball bingo being the most popular. Ultimately, the goal is to mark off as many numbers as quickly as possible.
There are many ways to win, such as getting a "full house" by marking off all the numbers on one of your cards or being the first player to mark off one full line. The amount of money up for grabs varies considerably, depending on where you're playing the bingo game. In most cases, jackpots are higher when you play bingo online than when you play in person at traditional bingo halls.
Luck or skill?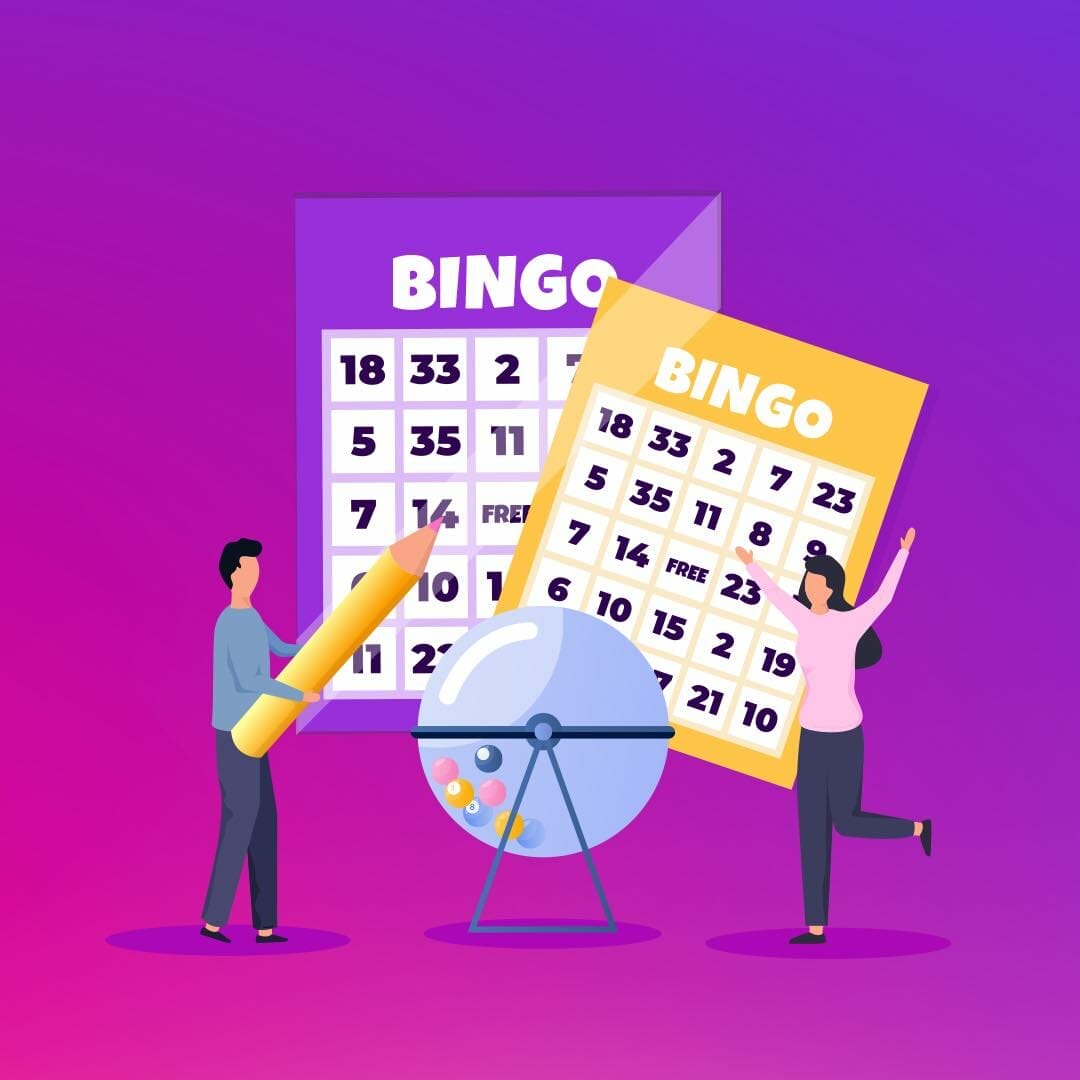 So, back to the big question – is bingo a game of chance or skill? The answer is that the outcome is determined entirely by luck (or lack thereof!). Since numbers are chosen randomly, it's impossible to influence the game's course or conclusion in any way – although there are ways to improve your chances of winning.
First, try to arrive at the bingo hall early or log onto the online casino of your choice with some time to spare before the game begins. You'll then have time to compose yourself and be ready to mark off your numbers as they're called. If you're feeling rushed or unsettled, there's a chance that you could miss one of the numbers and perhaps lose out on a win as a result.
As mentioned above, the odds are in your favor if you buy multiple bingo cards for a single game. Just be careful not to overload yourself to the point where you might run out of time when marking off your numbers and run the risk of missing any as the game progresses.
Do you believe in lucky numbers? If so, you might want to find a bingo gaming venue where you can choose your own numbers when buying a bingo card (or perhaps give keno a try!) Note that most bingo halls and online casinos offer classic bingo, in which all cards are generated randomly.
Always look at the capacity of a bingo hall or an online bingo session. It stands to reason that you'll have a higher chance of winning when fewer players are involved. Although, do be aware that some bingo jackpots are determined solely by the number of bingo cards purchased, so if it's a more attractive jackpot you're after, a bigger event is always better!
Familiarize yourself with the terms, conditions and rules before joining – these could all impact your odds of winning.
Be on the lookout for appealing bingo bonuses and be ready to snap them up (they're often dished out on a first-come, first-served basis.) Most online casinos, including Borgata Online, run regular promotions to keep players coming back for more. An example of these types of promotions is offering players a certain number of free online bingo cards if they spend a specific amount when buying in. Take advantage of these bonuses to give yourself a head start in your next gaming session.
Finally, as with all virtual casino games, it's important to avoid chasing your losses – you can't get lucky every day. So unless you can still enjoy the game for entertainment's sake when you find yourself on an especially persistent losing streak, know when it's time to tap out and take a break.
Where skill comes in
While bingo is a game of luck, certain skills may help you become a "better" player. For example, if you plan to buy multiple traditional or online bingo cards, you'll need to be a quick thinker and bring your best organizational skills to work your way through them efficiently as the numbers are called. You'll also need to exercise patience and stay focused from start to finish. If this is something that you struggle with, it's a good idea to train your brain by playing other fun games like sudoku, building puzzles or working on crosswords.
Play bingo online at Borgata Online
You'll find a wide variety of online bingo games at Borgata Online, including the all-time favorites 75-ball bingo and 90-ball bingo. We specialize in live bingo and speed bingo, but we also offer access to plenty of exciting Slingo titles – the perfect mashup of bingo and online slots. Our platform is ideal for bingo boffins and those still learning how to play bingo online.
Prefer casino games that demand more skill from their players? Our casino table games and live dealer casino games will meet all of your expectations.
When you're ready to explore our ever-expanding menu of go-to gambling options, feel free to register in minutes via our user-friendly mobile portal.