Wouldn't it be wonderful if you could enjoy your favorite online casino games with a little bit of socialization thrown in at the same time, without necessarily having to venture off to your nearest land-based casino? The good news is: that's indeed a possibility! Why not consider hosting a live dealer online casino house party with your friends and/or family members who love casino games just as much as you do?
Sounds appealing? Let's make it happen! From the food and drinks that you serve to the music, decor and specific casino games that you decide to feature, here are some tips for pulling off your casino night in style.
The food and drinks
Once everyone whips out their laptops and gets down to business, there won't be much time for, or interest in, settling down to a sit-down meal. As such, it's probably a good idea to serve a spread of unfussy finger foods that your guests can nibble on before and in between games. Some hosts might want to use Las Vegas as inspiration and serve a buffet-style meal before the games begin – or you could get out the cocktail sticks and serve some classic 1970s-inspired numbers. It's entirely up to you!
From a drinks perspective, steer well clear of alcohol, because it simply doesn't mix when you're playing gambling games. But you can't go wrong with a few rounds of mouth-watering mocktails. According to most resources, the most popular drinks in Vegas include virgin cosmopolitans, virgin screwdrivers, and virgin caipirinhas… so don't be afraid to get creative with your concoctions.
The music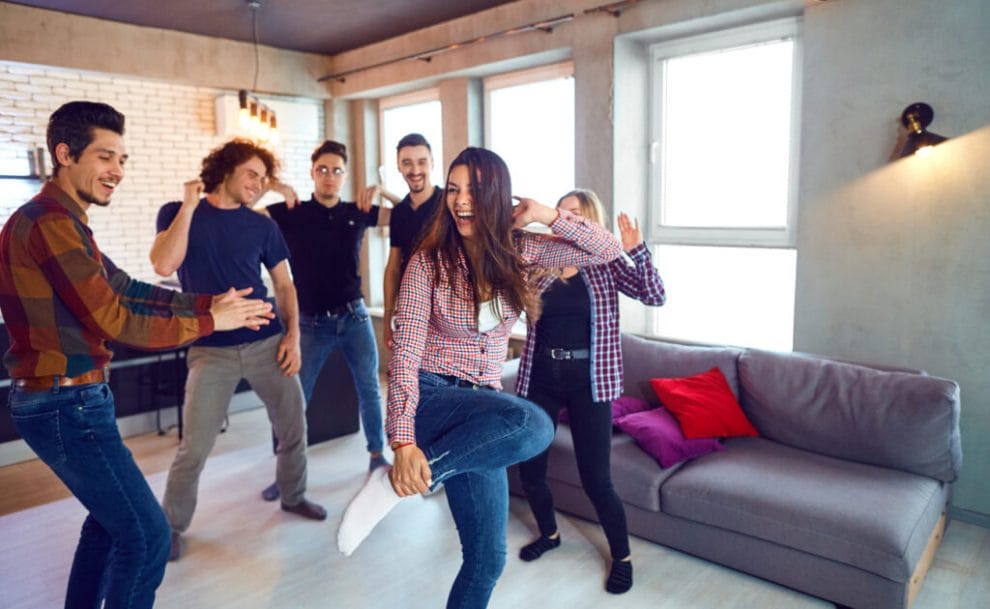 There are a few directions you can go regarding the music for your live dealer online casino night. If you're keeping it "old-school," you could play a variety of Frank Sinatra, Dean Martin and Elvis Presley classics. However, if you're putting a modern spin on your party, how about hand-picking songs with a gambling theme? Some of our favorites include Lady Gaga's "Poker Face," Katy Perry's "Waking Up in Vegas," and The Rolling Stones' "Tumbling Dice."
Another great idea is to email your guests ahead of time, asking them to supply a list of at least five songs that they'd love to hear played on the big night, and then compile a guest-friendly playlist that will guarantee everyone enjoys the music at least some of the time!
The decor
Classic casino night decor usually comes in red and white (to resemble playing cards.) Get as creative as you wish with balloons, life-size gambling paraphernalia (like roulette wheels and dice,) and plenty of glitz and glamour. Go big or go home!
The guest list
Think carefully about who you invite to your casino night, paying special attention to the types of games that will be played and the overall atmosphere that you're looking to create. After all, your slightly more conservative family members who have only ever played friendly rounds of bingo might not be quite as open to the idea of a raucous, Vegas-themed evening of casino poker games as some of your other relatives and friends!
The casino games
Right, let's get down to it. The whole point of live dealer games is that they're hosted by a real dealer from a swanky studio (or sometimes a real casino,) and are live-streamed in high-definition to a screen or device near you. It's up to you whether you pick just one live dealer game for your guests to play, or whether you offer a broader selection on the night. Ultimately, if your guest list is on the smaller side, it might be a better idea to keep it simple with just casino poker games or live dealer baccarat. However, if you're inviting a good few people to your event, you can feel more comfortable expanding the gambling "menu" and setting up gaming tables based on which guests prefer what games.
Just be sure to choose an online casino that offers the live dealer casino games that you'd like to feature, as well as find out if these games are held at a specific time or on specific dates. You should also encourage your guests to register to join the casino of your choice ahead of time to avoid any problems or disappointment on the big night. It's worth putting in the planning/canvassing of opinions ahead of time to ensure everything runs smoothly when it comes to it.
The dress code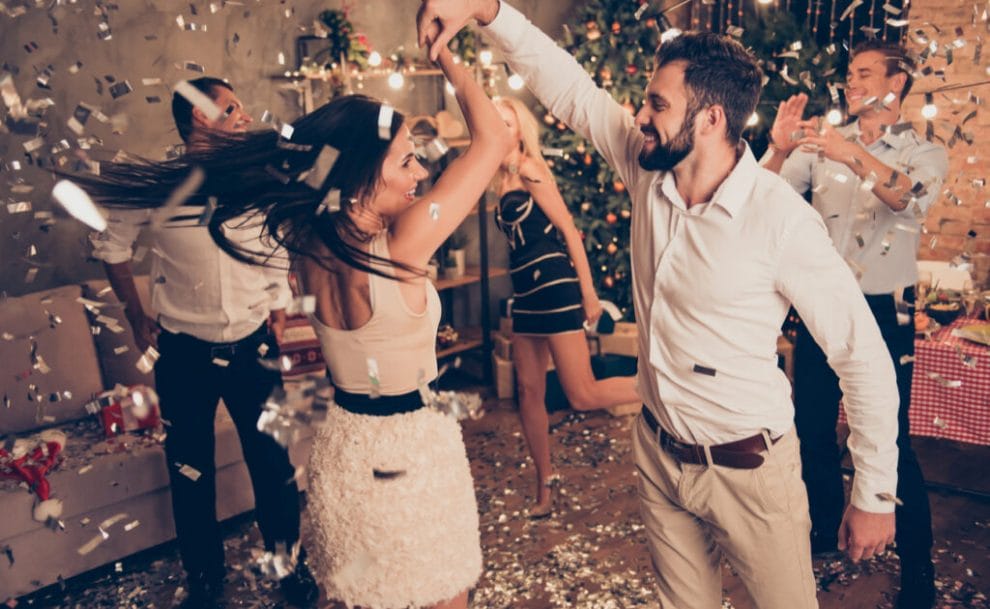 This is where you can really amplify the entertainment value of your gathering, especially if you've invited guests who'll be happy to participate and dress up for the occasion. (You won't have to worry about anyone seeing you outside "the room," because when you play the live casino games, you won't be on camera yourself, only the dealer!) How about throwing a casino house party where you encourage all guests to come dressed up as one of Las Vegas' most notable live performers, such as Elvis or Britney Spears? Or perhaps you could have a showgirl and mafia-themed casino night?
Alternatively, you could opt to keep it classy and request that all guests attend the celebration in their fanciest and most glamorous attire – or go the complete opposite route and host a casino house party where everyone gambles in their PJs!
Enjoy the best casino games at Borgata Online
Looking for the perfect online casino to play "host" to your live dealer casino night? Look no further than Borgata Online! We offer a variety of popular casino table games and live dealer games to choose from, including baccarat casino games, casino poker games, roulette, blackjack and much more.
If you'd like to get a closer look at what's on offer, feel free to register at any time via our convenient mobile portal. Here's to a successful live dealer online casino house party that nobody will ever forget!