Traditional bingo games are quite straightforward. The announcer spins a giant ball filled with bingo numbers and selects a number at random. Players mark off the number on their cards. Simple, right? But when it comes to online bingo games, how do you know how random and unbiased a game really is? It's time we lifted the curtain and showed you how bingo numbers are chosen in online games. Let's get started.
Are online bingo games truly random?
When you play bingo online, the website can't rely on an announcer picking a random number from a bin. But it can use technology to make the selection as random as possible. This is where Random Number Generators (RNGs) come in.
An RNG selects or creates random numbers or letters that do not form a pattern. These numbers change for every game and are entirely unpredictable to players and the online casino staff. Even if you win or lose multiple times in a row, a fair RNG system is not rigged or set up against you – it's based on an automated mathematical system. This is a way to make bingo in an online casino just as random as traditional live games are.
How do random number generators work?
The RNGs used in bingo and other online casino games are pseudo-random number generators. Pseudo-random means that the numbers are generated from a specific starting point. In online casinos, the starting point is often the current time in milliseconds. Let's demonstrate how this works.
An RNG could create results between one and several billion or trillion every second. This generating process can run in the background even when a player isn't engaged in the game. When a player clicks to choose a bingo ball or to spin a slot, the RNG stops and displays the latest generated numbers in the form of a result on a slot, craps game or bingo number.
Why are RNGs important?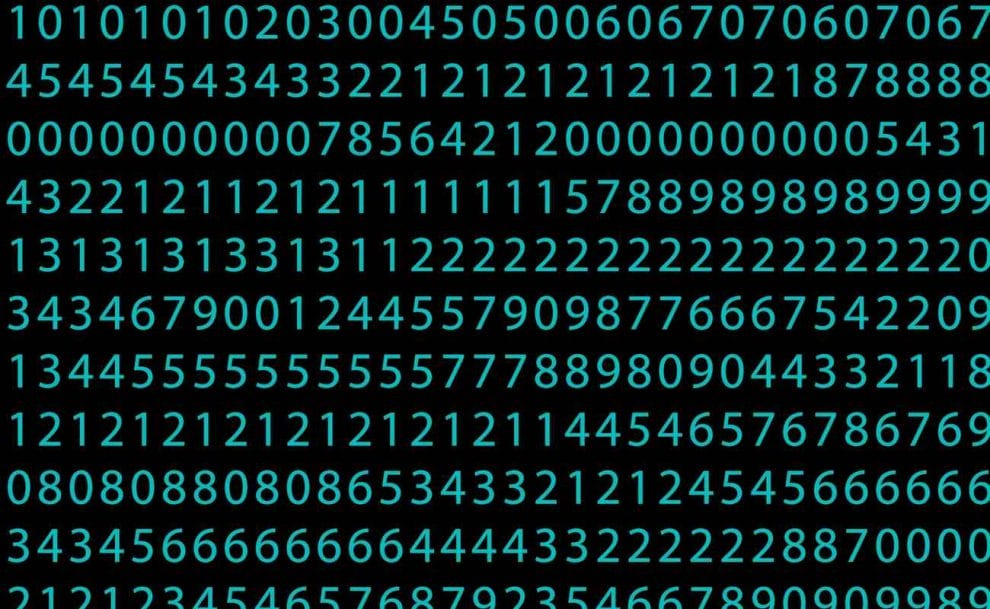 The credibility of any gambling activity relies on the element of chance and randomness. RNGs play a critical role in online gambling. Without a fair RNG system, playing online bingo or other games for real money wouldn't be fair. Knowing that your online casino of choice uses an RNG system means knowing that you have a similar chance of winning as you would in a traditional bingo hall or casino.
Understanding the random and unexpected nature of RNGs could also help you understand other casino games. When you're developing a playing strategy for a certain game, it's helpful to know which game elements you can influence or change. When you know which parts of your favorite casino games are operated by RNGs, you can see which parts of the game are pure luck and which parts require skill and strategy. Other games that use RNGs in online betting sites are slots, blackjack, craps, video poker and roulette.
Always play bingo at a regulated and secure casino
While the technology behind RNGs sounds great, it still matters where you play and what RNG is being applied. While most sites might say they have real bingo online that uses a random number generator, not all of these RNGs are created equal. The online bingo site you use must have a regularly tested RNG licensed by a gambling authority for your region. Auditing companies can check an RNG to ensure it is truly random and doesn't have any patterns. Our site and app are audited to ensure that winnings are distributed fairly to players in the long run. So you can rest assured that you're playing on a trustworthy platform by using a regulated betting website like Borgata Online.
If you bet at a website with a faulty or fraudulent RNG, you could be cheated out of your winnings. Most people might not think responsible gambling applies to bingo, but it does. Choosing the right platform on which to play bingo can be the most significant decision you make as a player.
Why Borgata Online should be your bingo destination
Borgata Online is licensed and regulated with the help of governing bodies such as the Division of Gaming Enforcement (DGE.) The platform uses 128-bit encryption and random security checks to ensure integrity and fairness for players.
When you play bingo with us, you're not only playing in a compliant and fair environment, but you also get access to promotions and bonuses like free bingo tickets and bonuses. While the traditional bingo website might offer the standard bingo variations, Borgata Bingo offers 75-ball bingo, 90-ball bingo, No Lose Bingo, Slingo and many other unique and entertaining bingo variations. Feel free to keep it classic or switch things up. Either way, you'll soon understand why so many countries around the world love bingo.
Bring the bingo hall home with Borgata Online
Online bingo is just as safe and random as traditional bingo. But the freedom that comes with playing online is the cherry on top. Now you can join a bingo room throughout the day from your mobile device. You can multitask and play multiple games or enjoy a more social experience with bingo chat games. However you like to play, we have a bingo room waiting for you. Register with Borgata Online to start taking advantage of our bonuses and promotions.