The internet has revolutionized poker in more ways than one. Since online poker is as close as your nearest connected device, millions more people are playing poker online than ever before. Another great advantage is the ability to multi-table or play at multiple tables at once. This allows players to get in many more hands than they would at a live poker table for potentially greater profits. You can even compete in multi-table SNG (Sit & Go) online poker tournaments. The challenge, of course, is to develop the skill of making decisions rapidly without impacting the quality of play. Take a look at how to approach multi-tabling and make it work for you.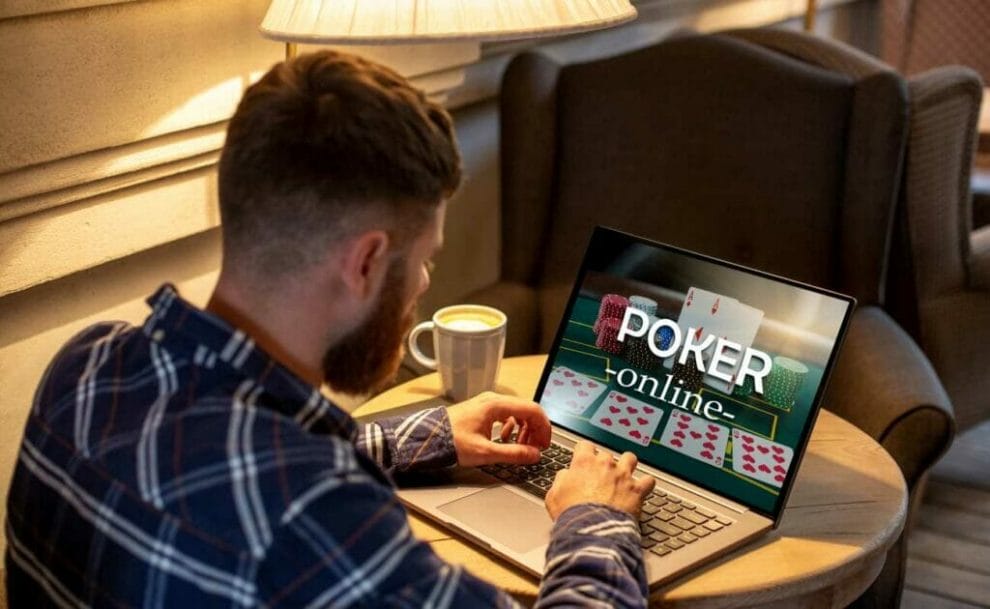 What Is Multi-Tabling in Poker?
How many online poker tables you should play is a vital question for any aspiring multi-tabler to consider. Multi-tabling is a dynamic online poker strategy involving playing the game on multiple tables at once. Many factors go into successfully playing more than one poker game at a time, so multi-tabling isn't usually recommended for beginner poker players or those who are still learning the game. The general concept of playing multiple tables at once is that, if you can win one game of poker, you may as well do it at numerous tables at the same time.
A lot of recreational players choose multi-table poker games for a bit of extra fun or because they enjoy the added challenge, and those who are skilled enough choose this method of gameplay because it's seen as a good way to increase their profits over time.
Rather than seeking a specific rate of return on their initial investment, professional poker players will try to maximize their profit per hour by multi-tabling.
Multi-Tabling Poker Strategies: The Two Ways To Play Multi-Table Poker
Finding the right way to organize multiple poker tables and position them on your screen is one of the cornerstones of a successful multi-table poker strategy. The two main methods of multi-tabling are tiling and stacking.
1. Tiling
This is the most popular method of multi-tabling because it allows you to see what is happening across all of the tables. It refers to the practice of resizing and arranging your poker table windows in a way that they appear next to each other on your computer screen. The number of tables you can tile will depend on your monitor size and how easily you can view the poker tables. The goal of tiling is to be able to see each table completely, with little to no overlapping. This is why a lot of poker players will use more than one monitor when they're playing multi-table poker games.
2. Stacking
If you're one of the highly skilled poker players who participate in a very high number of games at once, then stacking may be your preferred method of gameplay. With this method, each table window is placed one on top of the other in the same general area of your screen. The best way to stack is to make sure that you've adjusted the preferences of your poker software so that, when it's your turn, the window will come to the front of the stack when it's your turn to play. Stacking lets you play on more tables simultaneously. Because the windows are stacked on top of each other instead of side by side, you can increase the size of the tables and get a better view of your game.
Now that you know what multi-table poker is, read on to discover the best ways to play multi-table poker and how many hands you should be playing at once.
First, Master the Game
If you're new to online poker games, it's advisable to wait before you start multi-tabling. Consider that you'll be seeing more hands every hour, so you'll have to make a lot more decisions in several pots at the same time. This can be an overwhelming experience.
Imagine you've got pocket aces on one table, but you spend so much time tanking over a large river raise on another that you time out. Too much pressure can cause you to freeze or make bad decisions, which will negatively affect your bankroll. When you are comfortable playing one game of online poker, add one more. If you have trouble keeping up, take a step back, work on your skills and try again. Recognize which decisions are easy and which ones require deep thought. Invest in a tracker, preferably with an HUD (heads-up display) that shows your opponents' stats in an overlay on the table. Once you can follow the action on two tables, you can think about the advantages of playing more.
Playing Up to Four Tables at Once
If you can multi-table up to four, you're doing well. That's as many as most players will ever play. Playing at fewer online poker tables also has certain advantages over playing a large number. For a start, you'll have time to think about key decisions and scrutinize your opponents. This should result in a higher win rate (calculated as the number of big blinds you win per 100 hands.) You'll also have more time for table selection, allowing you to find fish (lousy players) and make them pay.
The negative side of a low table count: it'll take you longer to play enough hands to reach the long run (serious online players suggest that this equals 100,000 hands.) So your downswings may last longer than if you were playing more tables. However, the higher win rate can balance this out.
Playing Up to 12 Tables at Once
Some players suggest that five to 12 tables is the optimal range. You can still search for the tables with the best fish, and if you need to look up your tracker stats on a specific player, you won't be too rushed. At the same time, if you grind five to 12 tables regularly, you can play anything between 50,000 and 100,000 hands per month, which will get you to the long run in good time. Additionally, you'll be well-placed to earn rakeback and clear bonuses on the best online poker sites.
That said, it's important to note that you really need to up your game to play at this many tables at once. To help you build up to it, you can use various software aids such as equity calculators, trackers, HUDs and poker solvers. It all depends on how ambitious you are. These tools may be overkill if you're playing poker online mainly for fun. But if you're serious about winning online poker tournaments, it's worth the investment.
Poker Tournament Tips for Multi-Table Players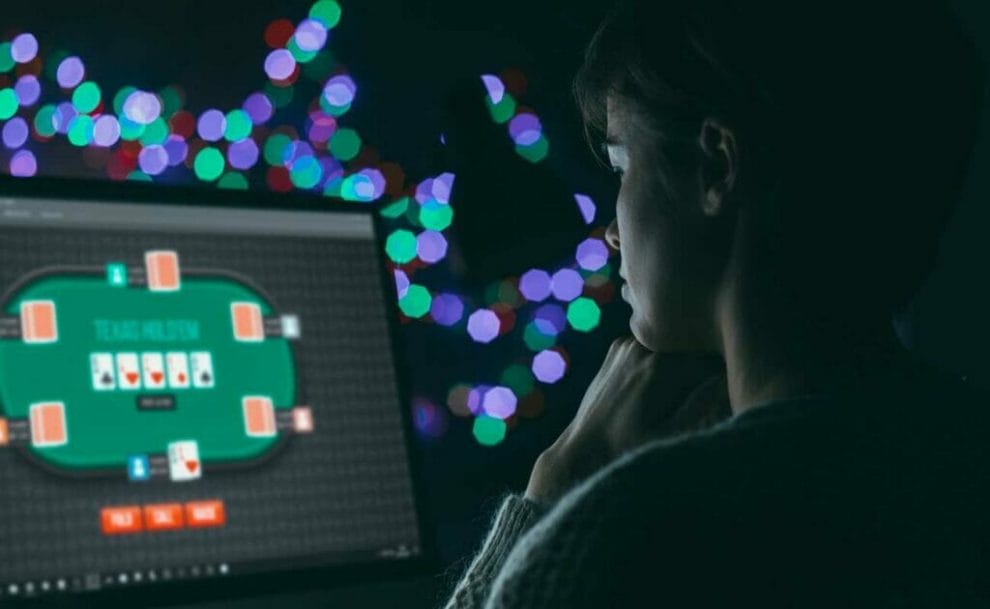 The advantages of multi-tabling also apply to Sit & Go tournaments. The goal is the same: To maximize your hourly wage. If you have the skills to play multiple tables, you can shift from playing Sit & Go's in sets of tables to continuous play. Say you're playing a set of eight tables. Ordinarily, you play them all over and only start a new set once you've finished all eight. Continuous play means you're playing eight tables at once. In other words, this online poker tournament strategy allows you to play multiple Sit & Go tournaments at the same time.
Play Multiple Poker Games Online at Borgata Online
If you want to play multi-table online poker in the U.S., register at Borgata Online. Join a growing community of like-minded players and hone your skills at Omaha, Stud, and Texas Hold'em. Add as many tables as you can handle until you're multi-tabling like a pro. Then, test your skills in the daily cash games and online poker tournaments. 
Tired of grinding? It's always game on at Borgata Online. The complete online casino is also at your disposal, with a broad range of online slots and classic table games, including blackjack, baccarat, and roulette.