If a person's home is their castle, why not throw your next celebration as if you're king or queen of the house party? Holding events in tu castillo is the new cool, and it's all about bringing the bright lights, luau spirit, or excitement of online casino games to your guests. To help you sparkle as the host with the most, read our list of party theme ideas and get inspired!
Casino Royale meets masquerade ball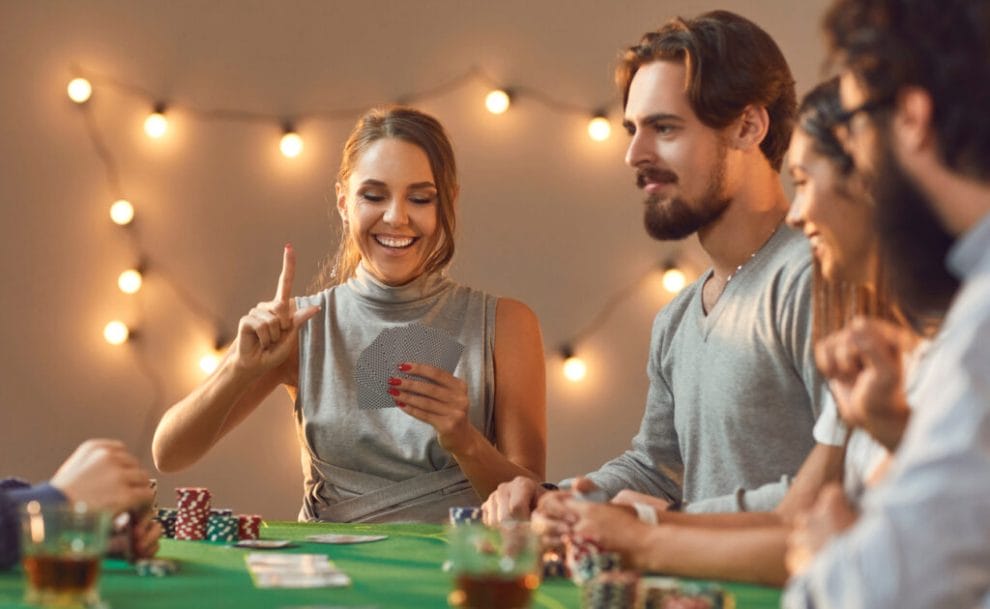 It probably comes as no surprise that we think a casino theme party is the best way to entertain your guests. It's a party that lets you tick all the boxes with décor that drips James Bond Hollywood-type glamor combined with an array of exciting games that will keep your guests entertained for hours. You can opt for classic casino table games with real gambling paraphernalia that you can source from companies that will deliver to your door. Or you could throw an online casino party, which means all you'd need to do is ask each guest to bring along a mobile device and they'll instantly have access to the best casino games to play, with an almost limitless choice of titles for non-stop entertainment.
Include silver and gold in your décor and ask your guests to slip on a sparkling evening gown or fancy tux and arrive in Venetian-style masquerade masks. Start the evening with canapés and sparkling beverages. Your main course can be a sit-down affair or served to guests by wait staff (hire them or rope in a few relatives).
For a fun, action-packed idea, guests can sign-up to an online Sit & Go Online Poker Tournament. They simply register, and as soon as the seats are filled, the action begins. They take about an hour to play, and since they're single-table tournaments, it's like playing a final table from the start.
Fun in the sun luau house party
You don't have to travel anywhere if you bring the Aloha State to your backyard. When it comes to fun party themes, you can't go wrong with this one. The joy of luau parties is that with a few adjustments, they can be as sophisticated or as casual and family-friendly as you want them to be.
To pull off an event to remember, we'd recommend putting your efforts into three main areas: décor, dress code, and lighting. Of course, it's going to be a huge help if you have a swimming pool, but if you don't, you can set up porta-pools and have a different activity or entertainment at each pool.
Include fresh flowers if you have the budget, or substitute with fake or paper flowers. A tropical balloon garland makes an impact (string a banner of balloons of different sizes together and weave banana leaves between them.) You'll want lots of lilos in the pool and comfy deck chairs for guests to relax. Dress code is, of course, tropical, so bathing suits and grass skirts, sun hats, sunglasses, and Hawaiian shirts will get your guests in the mood. Make sure each person is given a lei of tropical flowers when they arrive.
Set up a tiki bar (either have one delivered to your door or make your own at almost no extra cost.) Serve cocktails and drinks in coconut shells. And as the sun dips, turn up the colored lights and light the tiki torches.
You could even take your luau event to the next level by hiring an ice pop food truck to treat your guests to dessert with a unique Hawaiian flavor.
Labor Day outdoor movie night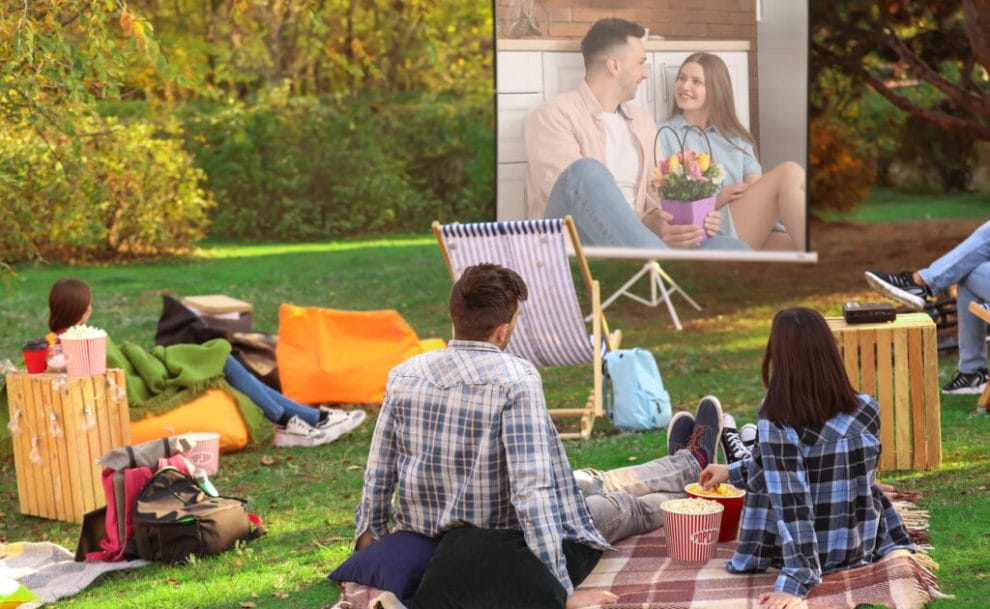 If you're after fun holiday party themes that won't cost an arm and a leg or cause you to break a sweat, opt for a Labor Day outdoor movie night under the stars.
Use outdoor rugs for guests to sit on and provide plenty of cushions and blankets, and a few outdoor chairs for guests who'd prefer to be up off the ground. If you have space, string up a few hammocks. You'll need extension cords for a projector, DVD player or laptop, and speakers. Hang pretty lights and paper lanterns around for added ambiance, light the BBQ, and hire a popcorn machine for when the lights go down.
Veterans Day volunteer party
What better way to honor those who have served the nation than by volunteering at one of the veteran service organizations in your community or attending a Veterans Day event. Then take the party home at the end of the day. Fly the flag (make sure you're doing this correctly) and decorate indoors and out with red, white, and blue bunting, balloons, and banners. Set up picnic tables and benches outside and serve all-American picnic food (fried chicken with a vegan option, pasta salad, deviled eggs and sandwiches, watermelon, lemonade, and brownies to follow.) Packing individual picnic baskets is a great way to treat your guests.
Christmas shelter celebration
Animals and stables feature strongly in the Christmas story, so why not throw a benefit-an-animal party? You can hold this party in your own home or take it to your local dog-friendly park for friends, family, and their animal companions. Hold a guardian and pet look-alike competition with fun prizes, and provide picnic baskets. (Don't forget delicious snacks for the pooches!) To add some extra zing to the event, hire a dog agility demonstration or ask a representative from your local animal shelter to talk to guests about some of their happy-ending rescue stories. Then give guests the opportunity to make a donation of cash, food, or blankets to the shelter.
The party never stops when you play casino games at Borgata Online
Borgata Online has casino games covered. If you want to test your luck on the best online slots or at classic blackjack online casino games or even poker, we have something that's sure to interest you. Register with us online to get the most out of your gaming experience.