If you're looking for new online casino games to play, why not check out High Seas Jackpots, a bold buccaneer-themed slot? It's got all the features you'd expect from a modern slot game, including high-quality visuals, thematic and varied reel symbols and a generous amount of combination bonuses. Read on to find out about the great features this online casino slot has to offer.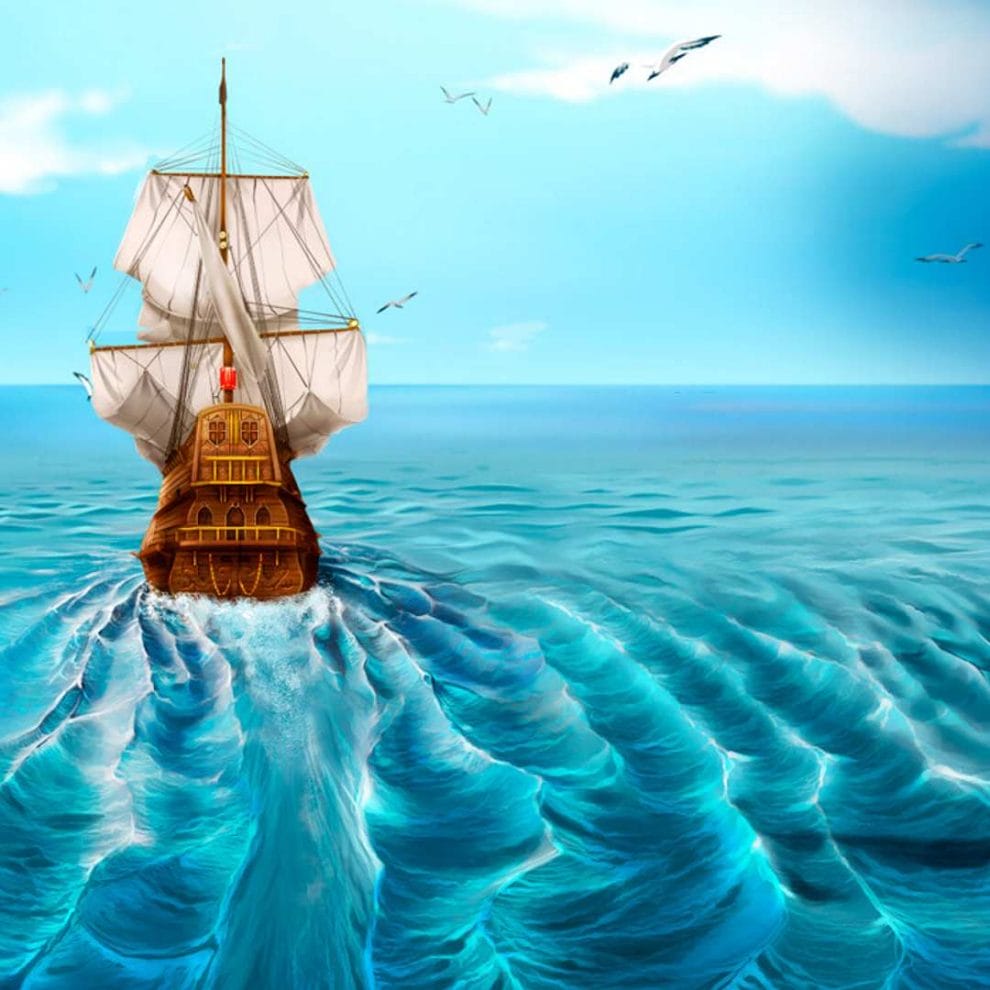 Game overview
High Seas Jackpots is a 5×3 slot game with an expected RTP of 95%, which is fairly low compared to most online casino games. But luck and RNG play a significant part in every spin, while the combo of wilds and scatter symbols ups the excitement factor to keep players coming back for more.
Truth be told, the pirate theme isn't the most original in the world, but the game's developer has clearly made an effort to set this title apart from others. The gameplay is refined and streamlined, with every element designed to be as user-friendly as possible.
How to play
All online slots for money share the same gameplay loop: the player decides on an amount to wager per spin, activates the spinning reel and tries to land a set of matching symbols. In High Seas Jackpots, the minimum bet is 20 cents and the maximum is $200.
The aim is to get at least three matching symbols, with five matches leading to the highest bet multipliers. In descending order of multiplier value, the symbols are the number 7, then a bell, followed by several fruits, such as grapes, plums, oranges and watermelons.
Getting five 7s in a row gives you a return of 35x on your bet. Five bells provide a 20x bonus, while returns on the various fruits vary from 3x to 10x. There are also bonus symbols, wilds and scatter combos which we explore in greater detail below.
Graphics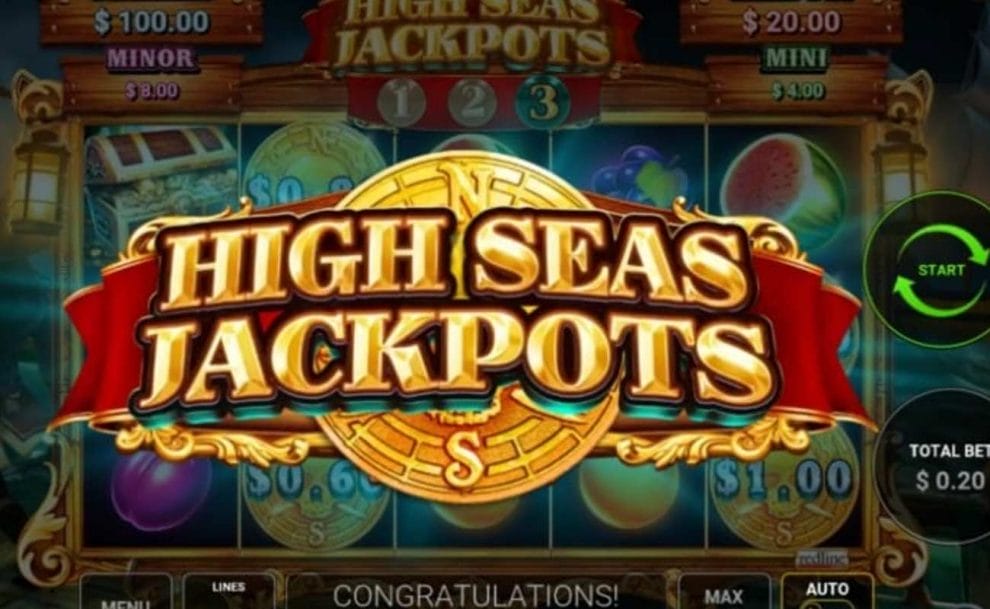 The graphics of online slots tend to take a backseat in favor of gameplay, but High Seas Jackpots bucks that trend with impressive visuals and art direction. We're pleased to say that the results are more than satisfactory.
The theme of scoundrels and sailing ships can be seen in nearly all graphical elements, from the crisp backgrounds to the vibrant reel sprites. Although the animations are simple yet effective, we have to say that the font looks a bit dated compared to the rest of the game's visuals.
High Seas Jackpots isn't the latest and greatest 3D marvel, but it's got plenty of charm and gets all the basics right. It's the 'soup for the soul' of slot games, with all the fundamentals you need for an entertaining video game.
Features
What's a pirate game without a treasure? The game has three wilds, each representing a hidden stash of potential payouts. The first is the pirate captain, whose appearance can replace all symbols on a single reel.
Second are the treasure chests, which grant the player free spins and 20x the original wager. Last but not least is the skeleton coin, five of which will trigger a free games bonus. Then, of course, you get the classic symbols of fruits that we mentioned earlier.
Unfortunately, the abundance of fruit icons is a bit of a drawback. After all, one or two citrus fruits would've been enough to have us talking about scurvy. It's a small gripe (but nonetheless worth mentioning.)
Bonuses and jackpots
Online casino slots aren't played for frequent payouts or a great RTP. Real online slots are all about bonuses and jackpots – the name "High Seas Jackpots" should make it clear that this game is about big bonuses and multiple jackpots.
The game has four jackpots in total: the mini, minor, major and grand jackpots. A giant skeleton coin activates the jackpot and you have to fill your reels with smaller coins. The more coins you have, the closer to the grand jackpot you get.
Unlike the steady pace of live dealer casino games, jackpot slots in casinos online have to provide fast-paced gameplay with multiple avenues to winning. The inclusion of an autoplay feature says as much, but it doesn't change the fact that large payouts are tough to land.
Similar games
For casino table games that share the pirate theme, check out titles such as Pirate 21, Plunderin' Pirates and Pirate's Roulette. There's at least one game with swashbuckling privateers in every genre of casino games, so your options will largely boil down to personal preference.
If you're looking for slot games with a similar look and feel, there are dozens of games available, such as Ghost Pirates, Blackbeard and Wild Seas. Each has its own strengths and weaknesses, so don't hesitate to download trial versions when they're offered.
Here at Borgata Online, we have a unique selection of all the most popular titles, including the best slot games. Register now to access hundreds of top-quality casino games and discover your favorites. Don't forget to gamble responsibly and keep in mind that most slot games come with high volatility attached.