Not only does New Jersey offer a plethora of places to play casino games, with the highest population density of any US state (the District of Columbia doesn't count), it's also the birthplace and raising grounds of some of the world's most famous musicians, from Frank Sinatra to Bruce Springsteen, and of course, the Prom Queen of Soul herself, Whitney Houston, who got everyone grooving to her 1987 hit, "I Wanna Dance With Somebody."
Read on as we take a look, in no particular order, at just a few of the influential musicians that have come out of the Garden State. Some of them may have been inspired by the thrill and buzz of playing real casino games, although they won't all have had a chance to play online slots!
Count Basie
William James "Count" Basie hails from Red Bank, in Monmouth County. Born August 21, 1904, he was an exceptionally talented jazz pianist, organist, bandleader, and composer, who influenced the big-band sound of the 1930s and 1940s with songs such as "One O'Clock Jump." In 1958, he became the first African American man to win a Grammy, and went on to receive eight more Grammys in his musical career, along with an additional 11 nominations. Basie led the Count Basie Orchestra for almost 50 years, and released more than three dozen albums during his lifetime. What a legend!
Bruce Springsteen
Bruce Springsteen is most likely the first Jersey-based artist you'd think of, hailing from the beachside city, Long Branch (just six miles away from Count Basie's birthplace!), and now residing over in Colts Neck. "The Boss," as he is affectionately known, has released 20 studio albums, and is one of the founders of the heartland rock style of music, which combines mainstream rock with narrative songs about the American working-class life, such as popular favourite, "Long Walk Home." Springsteen has become known for his poetic, socially conscious lyrics, and almost every member of his 11-person backing band, E Street Band, was either born or raised in New Jersey. You can't get better than that for NJ dedication!
Whitney Houston
Whitney Houston was born in Newark to a musical family, and went on to become one of the most prominent and beloved vocalists of all time. Known as the "Prom Queen of Soul", Houston sold 200 million records, and had 11 No.1 hits on the Billboard Hot 100, plus seven consecutive No.1 hit singles. Over the course of her career, she won six Grammys, and an Emmy, plus 30 Billboard Music Awards, and 22 American Music Awards. Her style and memorable songs, such as "I will always love you," influenced pop, R&B and gospel, and she remains one of the top-selling female artists in music history. In 2020, Houston – who died at 48 in 2012 – was posthumously inducted into the Rock & Roll Hall of Fame, and all of her seven studio albums and two soundtrack albums have been certified diamond, multi-platinum, platinum, or gold by the Recording Industry Association of America. She's sadly missed – not least, by her fellow New Jerseyites – but not forgotten!
Frank Sinatra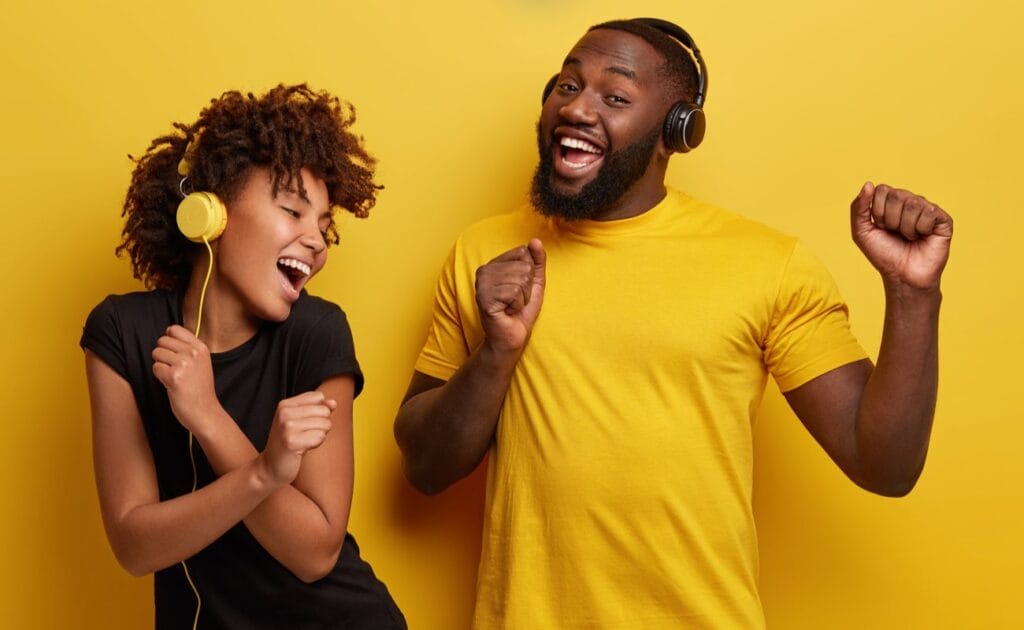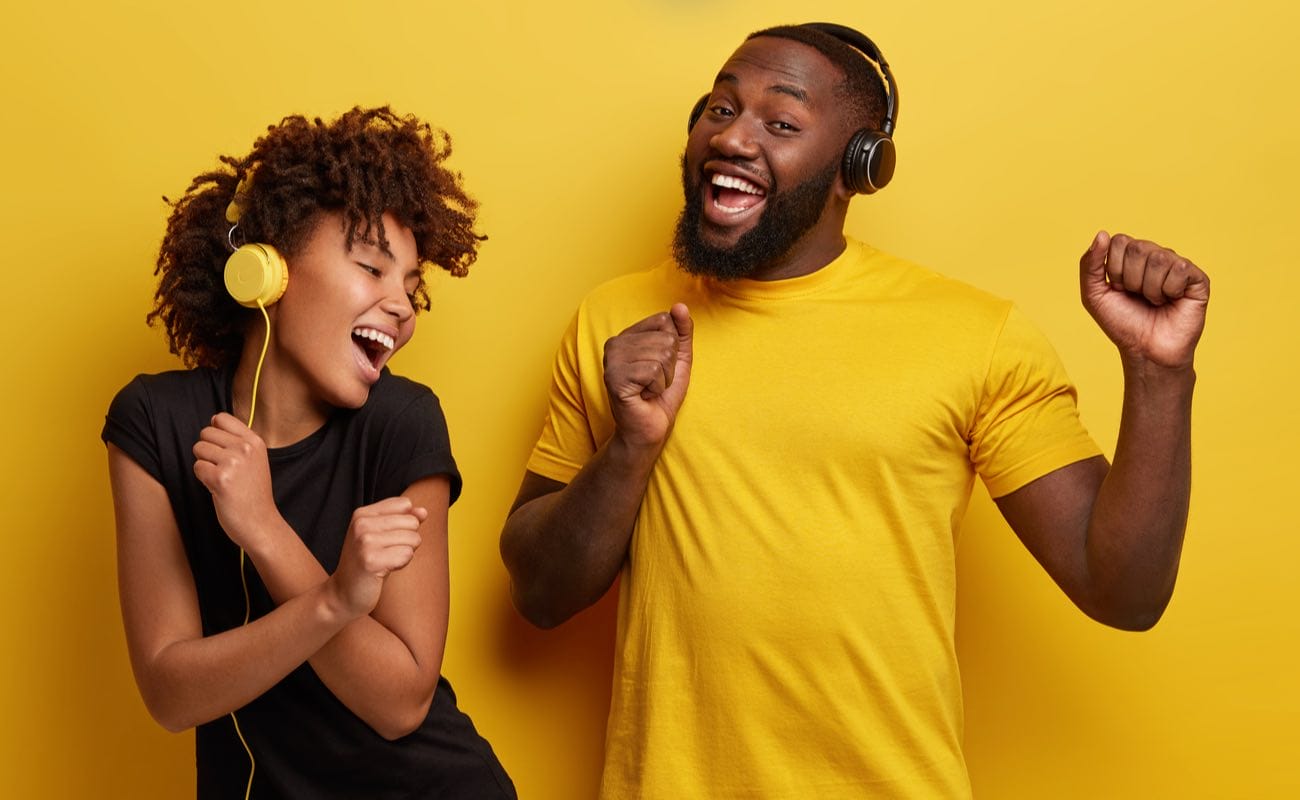 Frank Sinatra, one of the most influential musicians of the 20th century, may be famous for his song "New York, New York," but was, in fact, born and raised in Hoboken, a NJ city on the Hudson River (which, ironically, overlooks Manhattan.) His career started at a young age, when he would often perform at his parents' (who were Italian immigrants) tavern. Sinatra found work in New York as a singing waiter and the rest is, as they say, history. As the song says, "If you can make it there, you can make it anywhere," which seems to be true: having sold more than 150 million records worldwide, released nearly 300 singles and amassed an estimated net worth of $1 billion, Sinatra is one of the best-selling musicians of all time. Ol' Blue Eyes will forever remain the consummate crooner, and we love him for it.
Bon Jovi
American rock band Bon Jovi's founding members were all born in New Jersey, aside from Tico Torres, who was born in New York but raised in Woodbridge Township, Middlesex County. Possibly the most well-known band from the Garden State, and famous for songs like "Livin' on a prayer" and "You give love a bad name," Bon Jovi has sold more than 100 million records since the band was formed in 1983. They also won a Grammy, two World Music Awards, one Award for Merit, and one Brit Award for Best International Group in 1996. Bon Jovi has released 15 studio albums, three live albums and five compilations, and according to Wikipedia, they've performed more than 2,700 concerts in over 50 countries for more than 34 million fans!
My Chemical Romance
My Chemical Romance is an alternative rock band, also from Newark, most famous for their 2006 album, "The Black Parade." Though MCR may not have received as many awards as some of the other legendary artists on this list, their music remains iconic among the younger generations, and their concerts continue to sell out. Having originally gone viral on Myspace, the band has more than 9.7 million monthly listeners on Spotify, and has notched up over 400 million plays on a number of their most popular songs.
Lauryn Hill
Former member of hip-hop group The Fugees, Lauryn Hill was born in 1975 in East Orange, Essex County. The Fugees' cover of "Killing Me Softly" won the Grammy for the Best R&B Performance in 1996, while her debut solo album, "The Miseducation of Lauryn Hill" won her five Grammy Awards and has become one of the best-selling albums of all time. 
Hill is regarded as one of the greatest rappers of all time, and as the greatest female rapper (though she is also a world-class singer, songwriter, and producer.) Though Hill dropped out of the public eye to pursue a spiritually focused and family-oriented life, she remains one of the most iconic women in the music industry, with an unsurpassed influence on hip-hop culture and a legacy as a powerful voice of black rights and feminism. 
Other things NJ is famous for
While you may be surprised how many household names have come out of New Jersey, you'll already know why it's called the "Garden State" – it's one of the leading producers of tomatoes, blueberries, and cranberries. But NJ is also famous for its nightlife and, in particular, its casinos! Borgata Casino, for one, is a fantastic destination resort in Atlantic City, on the Jersey Shore. It offers a wide choice of table games, plus more than 3,000 casino slot games and video poker games over 161,000sq ft of space, along with a hotel and spa on site. If you visit, make a beeline for its dedicated Poker Room to see some exciting action!
Play online casino games at Borgata Online
Even if you can't get to a casino in person, you can always visit the best online casino, Borgata Online, instead. We offer all your favorite casino table games, from poker to roulette, as well as live dealer games and online slots! Play where and when it suits you (accompanied by the music of your choice) when you register with Borgata Online. What's more, you can even enjoy the convenience of playing on your laptop, desktop computer, or mobile device via our dedicated casino games app.