When building a gaming PC on a budget, there are a few things that you need to keep in mind. The objective is to hunt down PC parts that offer the best bang for your buck. Certain components could end up costing you more in the long run if you don't prioritize your spending on the best possible parts within your budget.
The first thing to do is think about the kinds of games you like to play. If you are someone who plays mostly old-school classics or online casino games, then you don't have to focus as much of your budget on something like the graphics card. But if you're a fan of the latest AAA titles and graphically demanding games, you'll want to put a few extra dollars into your Graphics Processing Unit (GPU,) especially when you consider how the new generation of gaming consoles impacts online gaming.
Regarding the budget to work with, the recommended components can create final builds of varying costs, with a few different low-to-mid-range recommendations for each component.
Parts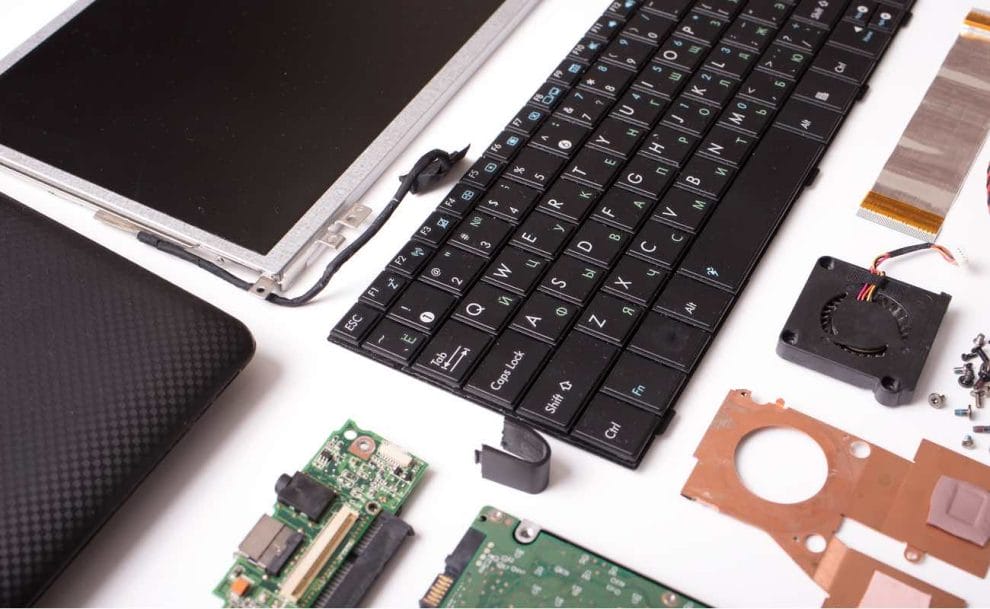 When choosing the parts you're going to need, it is important to know what you want to do with the machine. In this case, if you want to build a custom PC for gaming, you should be looking to optimize your build for a gaming workload specifically.
The parts you will need for your best budget PC are a CPU, GPU, motherboard, power supply, some RAM, a storage device for the operating system and all your games and, finally, a case to put it all in. You'll also need some peripherals, such as a mouse and keyboard and a monitor or two — you might want to play online slots on the other screen while you have some downtime.
Another important point to keep in mind is factoring in sales. You might be able to find the CPU you want at a discounted price, which means you don't have to trim a few dollars and buy a lesser or slower RAM to get the GPU you want.
CPU & GPU
The two most important components to consider in a PC are the CPU and GPU. By and large, these will be the two parts that have the most impact on your in-game performance. They'll also determine which other parts you will be using in your build.
For your CPU, consider looking at AMD and their Ryzen series if you're working within a budget. The reason to go with AMD instead of Intel for a CPU is that there are simply better CPU offerings from AMD right now. And more importantly, the performance per dollar works out better with a budget-friendly build. AMD CPUs also come with a stock cooler that packs decent performance and can save you even more money if you decide to upgrade your cooling down the line.
Your GPU is arguably the most important component when putting together the best budget gaming PC build because you want to be focusing on gaming performance. So if you want to wreak havoc in DOOM or stream live dealer casino games at an online casino, your PC needs to be optimized to give you the best experience possible. The AMD and Nvidia GPUs come highly recommended so that you can have a variety of builds.
Recommended CPUs and GPUs:
CPU: AMD Ryzen 9 5900X CPU
GPU: Intel Arc A750 Limited Edition
Motherboard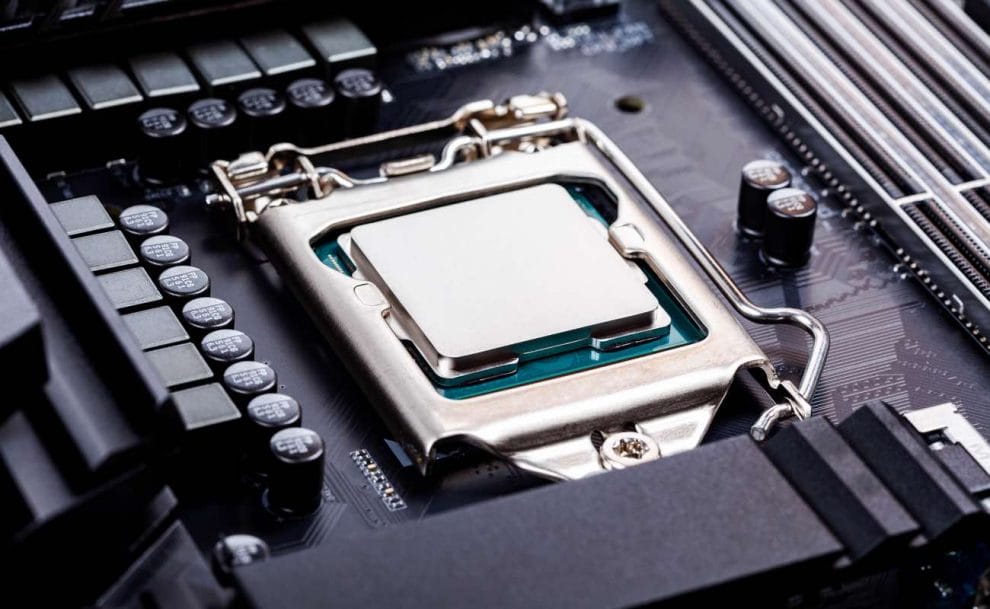 The motherboard is the backbone of a PC, holds all your components and allows them to work together. Every component you have in your PC will connect to the motherboard in some way. If you are using an AMD CPU in your build, you will need a motherboard with a socket that is compatible with your CPU. This is really easy with AMD because all of their mainstream CPUs are socket AM4+ compatible, so you have more motherboards to choose from that will work with your CPU choice.
Depending on the form factor or the size of your motherboard, you might have some more research to do because of the different features available — you don't want to buy a four-stick RAM kit if you only have two slots on your motherboard, for example. These recommendations limited the form factor to ATX and Micro ATX since all the components are compatible with either. Micro ATX, or mATX, is an offshoot of the ATX form factor. mATX boards are slightly smaller than standard ATX boards, so there is less space for as many components. Keep this in mind when you are choosing the motherboard for a gaming build.
Recommended motherboards:
ASRock B650E Steel Legend
MSI B450 Tomahawk MAX
ROG STRIX X570-E GAMING Wi-Fi II
Power Supply (PSU)
The power supply does pretty much what it says on the can — it supplies the necessary power to the rest of the components in your PC. You will need to have a power supply that can provide enough power to all the components in your machine. If you plan to upgrade your gaming PC sooner rather than later, you might want to get a power supply that can handle having more power-hungry components installed later on.
Recommended power supplies:
EVGA BR 500W 80+ Bronze ATX PSU
Thermaltake Smart 700W 80+
Corsair CV550 – 550W 80 Plus Bronze
CPU Cooler
AMD CPUs come packaged with a stock CPU cooler, so if you only plan on upgrading your cooling later on, then you can stick to using the AMD Wraith Prism or Spire cooler. If you do plan on buying a CPU cooler, then the decision is between air and liquid cooling. Liquid cooling can get very expensive, but there are cheaper options for liquid cooling in all-in-one kits known as AIOs. While there might be slight performance and thermal deltas between AIOs and air cooling, you can go with whichever suits you best.
Recommended CPU coolers:
Cooler Master Hyper H412R CPU Cooler
Shadow Rock Slim (air cooler)
Corsair iCUE H115i 280mm (AIO)
RAM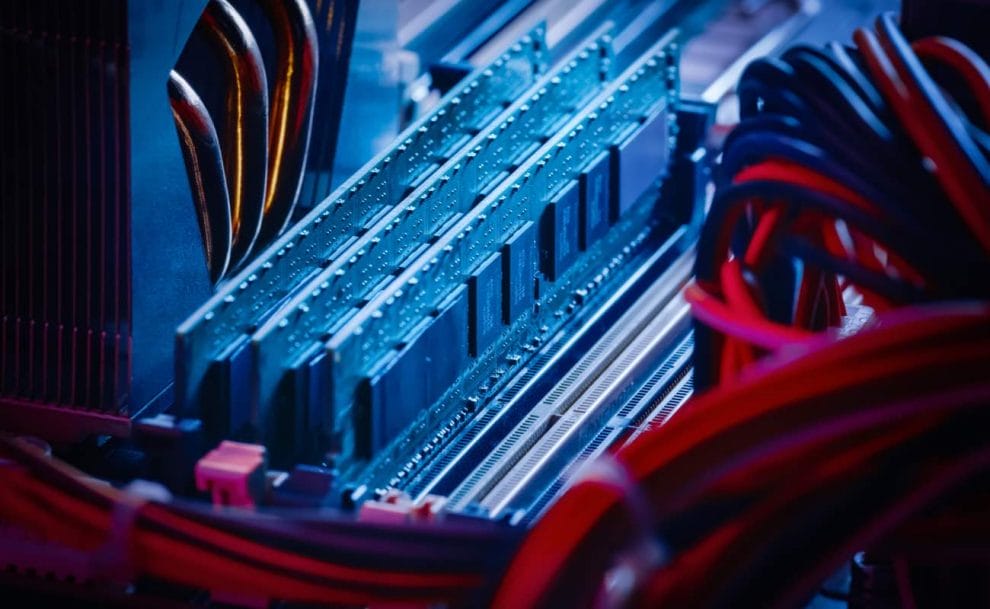 RAM, or random access memory, handles all the workloads and processes on your computer — from keeping track of all the tabs you have open in Chrome to smoothing your gaming experience. For most AAA games, developers recommend at least 16GB of RAM to meet the performance requirements and enjoy the game without any issues.
Most budget builds can manage 16GB of RAM without going over budget, but getting 8GB now and filling out the RAM slots later down the line is fine too. It all depends on how much you are willing to spend and what you're willing to cut back on to keep the build budget-aligned.
Recommended RAM:
G.Skill F4-3200C16S-16GVK Ripjaws V Series 16GB DDR4
T-FORCE NIGHT HAWK RGB DDR4 16GB 3600Mhz
Storage
You will need storage in your PC for your operating system, any software you use and all the games you will want to play. It might be advisable to get a slightly smaller (somewhere between 120 and 250 GB) SSD for your operating system (OS) to live on and a larger (500GB to 1TB) 3.5-inch HDD to store all your games and other data on.
Our recommended storage devices:
XPG SX850 256GB SSD
Seagate 1TB Barracuda HDD
Case
When picking a case for your gaming PC, there are a few things to keep in mind. First, check the form factor of your motherboard to ensure compatibility. Next, consider the case size and whether it can comfortably accommodate all your components.
Look for good cooling options, such as fans and proper ventilation, to prevent overheating during intense gaming sessions. Don't forget about cable management features for a tidy setup. Of course, aesthetics also matter, so choose a case that matches your style. Lastly, read reviews and get recommendations to make an informed decision.
That being said, you don't have to have a case that is fully lit up with RGB and has a tempered glass side panel; you can easily get a much cheaper case with fewer cosmetic features (which could save you a few important dollars that could make the difference between you having 8GB and 16GB of RAM to game with.)
Recommended computer cases:
Fractal Design Meshify C
Cougar MG120
NZXT H500
Ready To Get Your Game On at Borgata Online?
While you're gaming with your brand-new custom-built PC, you might want to take a bit of a break from the intense shooters and RPGs and relax with some online casino games and a few tasty treats. At Borgata Online, we feature some of the best online casino games, including online slots, casino table games like poker, online blackjack live dealer games and many more. Take your online gaming to the next level and register at Borgata Online today.