If you've found fall a bit of a bore in the past, there is no need to go into semi-hibernation as the nights get longer and the temperatures plummet. There's a wonderland just outside your door, so grab your coat and let's start exploring some of the season's most inspiring activities – from pumpkin art installations in New York to casino table games in Atlantic City and pretty much everything in between. Let's get started!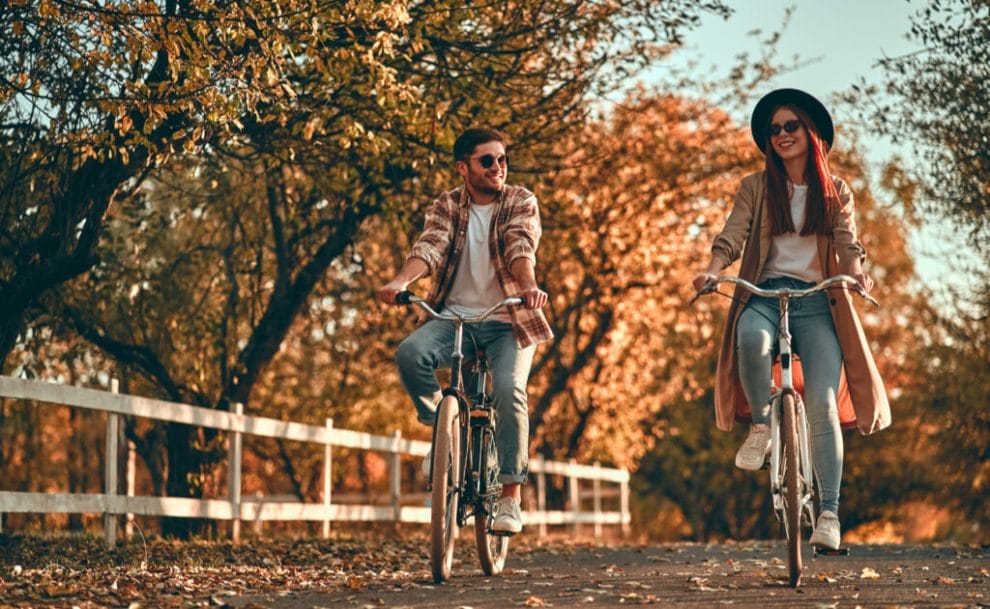 Pick a pumpkin
What says fall more than a pumpkin? So, 7,000 of these large round vegetables really make a statement! Getting an eyeful of The Great Jack O'Lantern Blaze is top of our list of fun fall activities. Take a trip to the historic Van Cortlandt Manor in Croton-on-Hudson, New York and wander through the 18th-century landscape that's been transformed into pumpkin art displays. Synchronized lighting and an original soundtrack bring to life the New York skyline and an under-the-sea immersive display for an unforgettable fall experience.
If you can't make it to New York, you can still get into the spirit of pumpkin season by carving a pumpkin. If you're a perfectionist, you can take online pumpkin-carving lessons offered by local farms, craft studios or event companies. Alternatively, just grab whatever tools you have available, get scoring, scoop out the pumpkin guts and put candles inside to get into the fall spirit.
Why not take the family along to your local pumpkin patch and pick out your own? Many producers put on events this time of year that typically include hayrides, food stalls and local musical events. If you're a serious carver, you'll want to get there early for the pick of the bunch.
Take in a festival
It's time to change your wardrobe and experience fall in all its colors, sights and smells. One of the best ways to do this is to attend a fall festival, which is why this activity is right near the top of our list of fall bucket ideas.
This is where you'll get to experience the best local foods, traditions, arts, crafts and music. Whether you're nine months old or 90, there's something to appeal to every family member and you probably won't have to travel far. Most communities hold fall festivals. Some of our favorites are: the West Side Nut Club Fall Festival in Evansville, Indiana; the Natchez Balloon Festival in Natchez, Mississippi; Columbus, Ohio's Oktoberfest; the Santa Fe Wine & Chile Fiesta; the National Apple Harvest Festival in Arendtsville, Pennsylvania; the Downtown Boulder Fall Fest in Colorado; and even Autumn on Parade in Oregon, Illinois. Although sadly most of these have already wrapped for this season, there's bound to be something happening later this fall in your neck of the woods.
Try new soup recipes
There's nothing as comforting as a steaming bowl of delicious soup and while it has never gone out of fashion in living memory, these days it's a big trend. Not only is it difficult to mess up a soup, it's also a great way to deal with all those pumpkin flesh leftovers or corn from the fall festival you attended. There's also something supremely satisfying about turning out your very own recipes, so go for it – make a French onion and beef noodle soup hybrid or try out coconut lentil soup topped with a generous dollop of yogurt. The most important ingredients to include in every fall soup recipe are a bit of care and a lot of love (although a wonderfully rich stock is the perfect place from which to start!)
A great way to get into the spirit of soup season is to visit a farmer's market. This way, you'll not only get to pick out your own farm-fresh produce, but it's also a chance to support your local producers, artists and crafters.
Breathe in the great outdoors
After the long, hot months of summer, when fall taps at the door, who wouldn't want to answer? Now's the time to get outdoors, breathe in the fresh air, and drink in the colors of autumn. Depending on how energetic you are, there are a number of ways to do this.
You can go for a hike in a national park. Sunny fall days are the perfect time to get energetic without having to contend with mosquitoes, heat and sunburn. New England in particular is a treasure trove of scarlet, gold, and deep orange foliage, and there are many activities put on specifically for fall visitors. You'll have a choice of trails to choose from that suit everyone from hikes for the super-fit to strolls for the sedentary. If you don't live near a national park, pack a picnic hamper and head to your local state park.
If hiking really isn't your thing, take a load off and hop on the Color Cruise at Grand Ledge, Michigan. The cruise allows you to float along the river and take in Mother Nature decked out in all her fall colors. The river cruise is part of the Color Cruise and Island Festival that has for many years treated visitors and locals to live folk music and hearty fall fare back on the mainland.
Not planning to leave home this season? You can still enjoy the gorgeous reds, yellows, oranges, and earthy browns of fall foliage by channeling your inner child and jumping into a pile of crisp leaves once you've raked them into a pile in the yard. This really never gets old, does it?
Take a trip to the Jersey Shore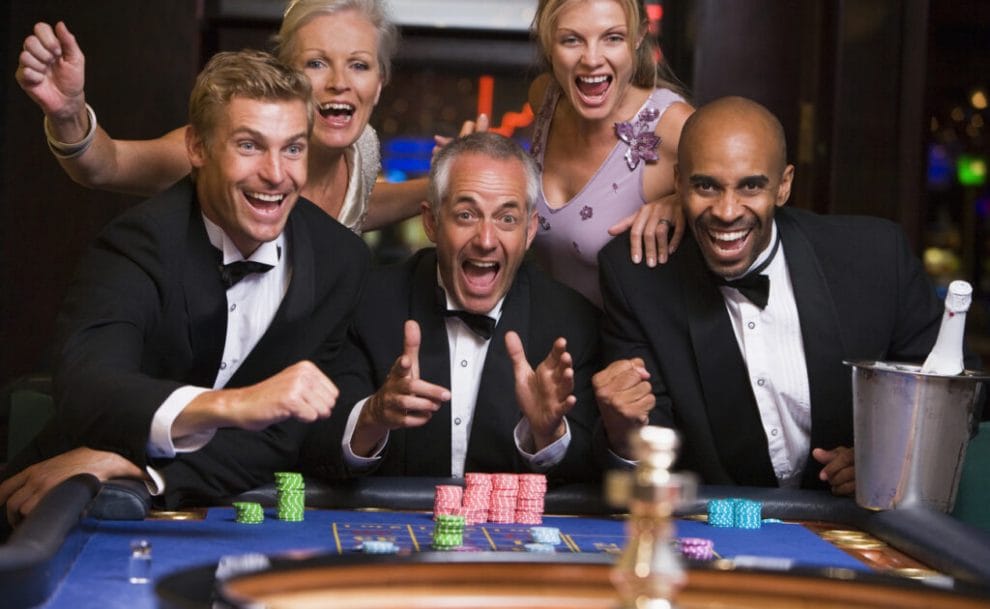 One of our favorite activities to do in the fall is take a trip to a city that offers an interesting choice of outdoor activities along with plenty of things to do inside on those chilly, rainy days when you just can't face the weather. Why not book a casino trip? If you already enjoy all the fun and excitement of online casino games, experiencing a gambling mecca like Atlantic City is the perfect way to spend a fall day, or even week or two.
When it was opened in 2003, the Borgata Hotel, Casino & Spa was the first brand new hotel complex to open in the city for 13 years and heralded the revival of Atlantic City. A stay at this hotel-casino on the Jersey Shore is still one of the best ways to experience all this magical city has to offer – from its beautifully appointed rooms and suites to a spa, nightclub, retail outlets, and a choice of 18 restaurants and eateries.
Of course, there's plenty of gambling action at Borgata's famous 161,000sq ft casino, which offers all the best casino games including 4,100 slot machines, which will no doubt appeal to even the biggest fans of online slots.
The poker room is the largest in Atlantic City and home to daily tournaments as well as high-stakes World Poker Tour tourneys. So, if you've been enjoying live dealer games online, you'll have the opportunity to try out your skills in this impressive poker room.
Put aside some time to spend at the four-mile Atlantic City Boardwalk. With several piers that radiate out from the famous boarded promenade along the shoreline, you have a choice of attractions and shopping experiences. This includes the Historical Museum and Art Center, and the Steel Pier, which juts 1,000ft into the sea and has an amusement park of rides – from tiny trains to roller coasters and the Slingshot – for those with an iron-cast stomach!
This fall, play your favorite casino games at Borgata Online
Has our fun fall activities bucket list inspired you to get out and experience all this beautiful season has to offer? For those rainy days when you'd prefer to spend time by a cozy fire, you can play slots online and almost any other casino game you can think of here at our online casino. Simply register with Borgata Online for plenty of fall entertainment.