Most of us associate bingo with the wholesome fun had by our grandparents in large, brightly lit bingo halls and local community centers. Some of us have even progressed to online bingo and explored the ever-growing number of bingo variations that keep the game fresh and exciting. 
Recently, however, the term "how to win at bingo" has taken on a completely different hue.
Members of the drag queen community have taken this decades-old game and given it a whole new twist. Drag queen bingo, as it is now called, takes the traditional game of bingo and adds a flair and flamboyance that only drag queens can. So what is drag queen bingo?
Find out what it is, where it came from, why it's become so popular and what to expect when you eventually dare to participate in drag queen bingo.
What is drag queen bingo?
Drag queen bingo is a wonderfully colorful mashup of traditional bingo with the dazzling glitz and glamor of a drag queen production. Unlike a fairly sedate night of playing bingo online with your friends, a drag queen bingo night will bring you face-to-face with some of the most hilarious and entertaining hosts or "callers" in the game.
Drag queens add their own brand of over-the-top humor to the event, turning a traditionally wholesome affair into a bawdy performance replete with outrageous costumes and a huge helping of expletives.
Drag queen callers intersperse games and calls with live performances and acts, from lip-syncing, singing and dancing to stand-up comedy and pageants.
The game itself follows the same rules as traditional bingo, with players marking off numbers on their bingo cards as they are called out by the drag queen caller but with a twist only drag queens can bring.
Drag queen bingo events are generally held in bars, clubs and other venues that cater to the LGBTQ+ community and provide a fun and entertaining alternative to the more somber events attended by older, more conservative patrons of well-trodden bingo halls.
If you are looking for a different night out with your friends and want to support local drag performers while enjoying the usual thrill and excitement of a bingo game, then drag queen bingo is for you.
Where and when did drag queen bingo originate?
Although disputed by a few vociferous and vocal queens, the person who claims to have hosted the first-ever drag queen bingo night is Judy Werle, ex-director of development at the Chicken Soup Brigade (an HIV/AIDS charity) in the 1990s.
Asked to come up with new and innovative fundraising events, Werle considered the following: Where do people gather regularly to socialize and spend money? The idea was to channel some of that money toward the charity.
According to Werle, the first drag queen bingo event was held by the Sisters of Perpetual Indulgence in Seattle. Opening night saw a queue of curious players snaking around the block.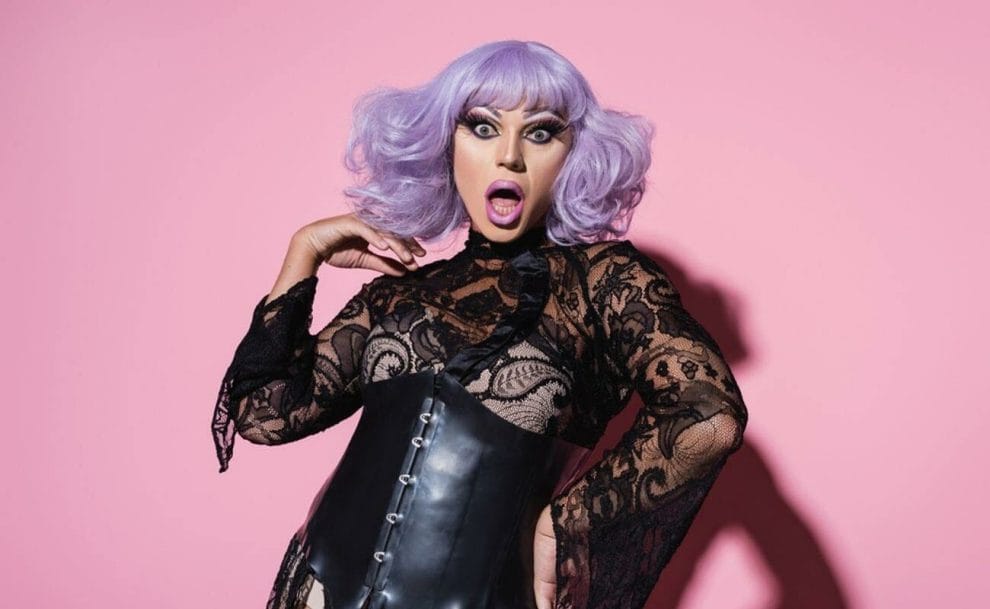 Whether or not it was the first drag queen bingo event is not as important as the fact that its high-profile success was the catalyst for a spate of drag bingo events being held by other HIV/AIDs charities.
It got better still when documentary maker Tim Holsten decided to make a whole movie about drag queen bingo after experiencing a rather exciting event himself.
The success of the film shed new light on the phenomenon and it wasn't long before the trend took off and raced across the country, reaching Boston, Chicago, Denver and a host of other cities. So successful was the concept that it even crossed over into Europe and Australia.
Drag queen bingo continues to be a popular form of entertainment in many cities across the United States and around the world.
Today, drag queen bingo has become a beloved form of entertainment and a unique cultural phenomenon that celebrates diversity, creativity and community.
What to expect from a night at drag queen bingo?
When you play drag queen bingo, you can expect a fun and entertaining night filled with laughter, music and plenty of colorful personalities.
At the helm of each event is a drag queen host who will call numbers and keep the crowd entertained. From their outrageous costumes, larger-than-life personalities and potty-mouthed repartee, expect to be entertained from beginning to end.
Don't expect to be hosted in a staid old bingo hall. Drag queen bingo events tend to be held in bars and clubs with a typically festive atmosphere where you will be treated to music, comedy, cabaret and even the ever-anticipated pageantry of a drag night out.
As with traditional bingo, be prepared for multiple opportunities to win prizes. Although, you accept them at your own risk. In keeping with the theme of a drag affair, don't expect wholesome gifts that you thought you might re-gift to Mom on Mother's Day.
In truth, apart from the flair and dazzle of a drag event, drag queen bingo is as predictable as a box of chocolates.
Bingo with Borgata Online
If you're not ready for the daring and crazy world of drag queen bingo, you can register with Borgata Online and play online bingo in the relative calm of your own home. Here you will be introduced to Slingo online, among other games. This exciting blend of slots and bingo can be played along with many other versions of bingo and a host of other online casino games.