Bingo is one of the most popular recreational gambling games on the planet. It's easy to learn, the gameplay is great fun, it's sociable and it offers the chance to win prizes. These aspects of Bingo add up to bring you first-class entertainment value. Today, players don't have to travel to find a bingo hall because online bingo makes it possible to play the world's favorite numbers game from the comfort of your home. You can choose to play from anywhere as long as you have an internet connection. All in all, bingo is one of the most accessible real-money games right now, and it's attracting new players all the time. The more players, the more fun for everyone, but a word of caution! Newcomers need to understand that as much as it's rewarding to play real bingo online, you also risk losing money. Taken too far, this can result in serious problems, so it's just as important to apply the rules of responsible gambling to online bingo games as to casino games such as slots, blackjack, roulette and baccarat. Let's take a look at how to have fun responsibly when you mark your bingo card.
What's online bingo all about?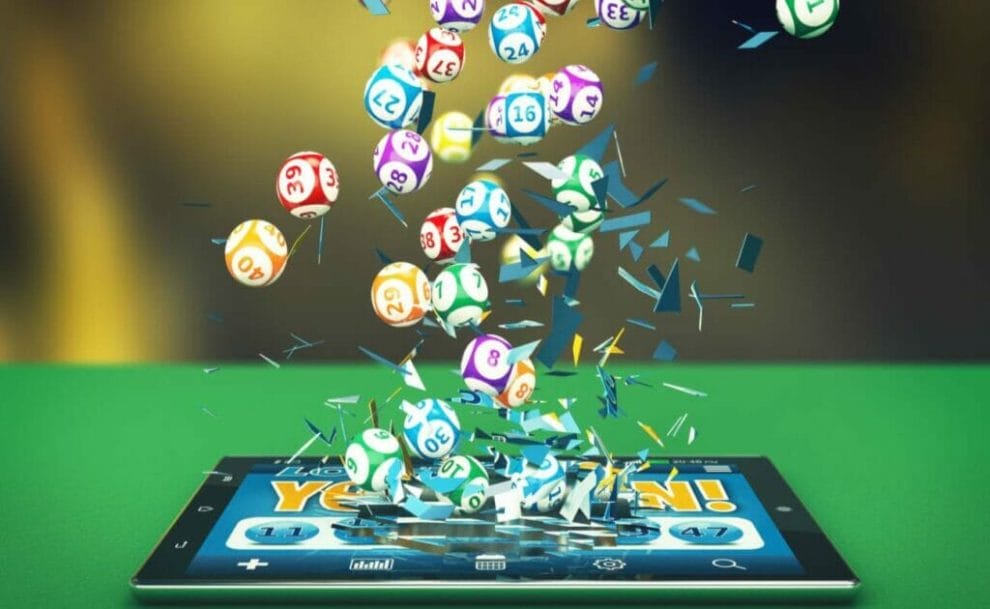 First, an introduction to online bingo games and how they're played. There are two types of popular bingo games: 75-ball bingo and 90-ball bingo. The aim of the game in both cases is to have fun marking off numbers on your bingo card; this is a process called daubing. The bingo numbers are called out loud by a caller in land-based games, but they're randomly generated in online bingo. To win at 75-ball bingo (also known as pattern bingo), you have to mark off numbers from one to 75 in a specific shape or pattern that you're shown before the game starts. Slightly more complicated, 90-ball bingo challenges you to form one line, two line and Full House patterns, each of which carries a separate prize. The social side of things isn't neglected, either. When you play bingo in an online casino, you enter a moderated bingo chat room where you can interact with fellow players and your chat host, who'll gladly fill you in on how to play bingo online.
In addition to 75- and 90-ball bingo, fans can also amuse themselves with Slingo. As the name suggests, Slingo is a fast-paced combination of online slots and bingo. Slingo games typically have highly entertaining themes that transport you to colorful worlds of imagination and adventure. This includes Ancient Rome in Slingo Maximus Soldier of Rome, the MetLife Stadium in New York Jets Slingo or even outer space in Slingo Starburst, to name a few.
How to play bingo online responsibly
So what's the deal with bingo and responsible gambling? The simple truth is that even bingo players can sometimes lose sight of the fact that the aim of the game is to enjoy themselves, rather than to win money. Yes, winning real-money prizes adds to the fun, but it becomes a problem when players go overboard and chase after wins with money that they can't afford to lose. Online, bingo games are always available, which means players can take on a higher volume of risk than they would in a land-based situation. Here are some responsible gambling guidelines for online bingo players to follow. You can apply them to other online casino games too.
Get to know the rules
As with any gambling game, a sound knowledge of the rules will prevent you from making rookie errors that will lose you money unnecessarily when you play bingo online. Some research into the odds of winning at your bingo game of choice will curb any unrealistic expectations. If you enter any bingo-related promotions, it's important to know the wagering requirements, so make sure you read the "fine print" terms and conditions before signing up.
Play within your bet limit
The golden rule of responsible gambling is never to bet money you can't afford to lose comfortably. Decide how much money you're willing to spend during a session and use that as your bankroll. Once your bankroll is empty, you're done. Log off and do something else. This is an essential discipline for any recreational gamer to acquire and practice as a rule of thumb.
Accept your losses
Bingo outcomes are randomly determined, so it's possible to lose multiple times in succession until your bankroll runs out. If this happens, simply accept that you lost, that it wasn't your lucky day, and walk away to play another day. Chasing after losses can get a player into debt without any guarantee of recouping their money.
Play mindfully
For best results, it's advisable to gamble in a clear state of mind. That means not gambling under the influence. Alcohol consumption may impair a player's judgment, leading to decisions they may regret later.
Use responsible gambling tools
Every legitimate online casino has reliable gambling tools designed to help players stay within their limits. These include self-imposed deposit limits, playtime limits and time-outs. It's even possible to exclude yourself ("self-exclude") from playing on the site.
Explore real bingo at Borgata Online
To experience the best of bingo in a safe, fun environment online, register an account at Borgata Online. Play dynamic 90-ball or 75-ball-bingo in our specially designed live bingo chat rooms and enjoy our frequent special offers. New members automatically qualify to play in our online casino, too, where you can discover a broad range of Slingo games, video slots and online casino games.