It's time to put on your Santa hat because Christmas is coming! The holiday season is a wonderful time to relax and play slots online and other online casino games, but before you get too comfortable, there's some decorating that needs to be done!
From the Christmas tree to the front door (and everywhere in between,) bring some festive cheer into your home this holiday season with these creative DIY decor ideas. It'll save you a bit of money, too!
Wreaths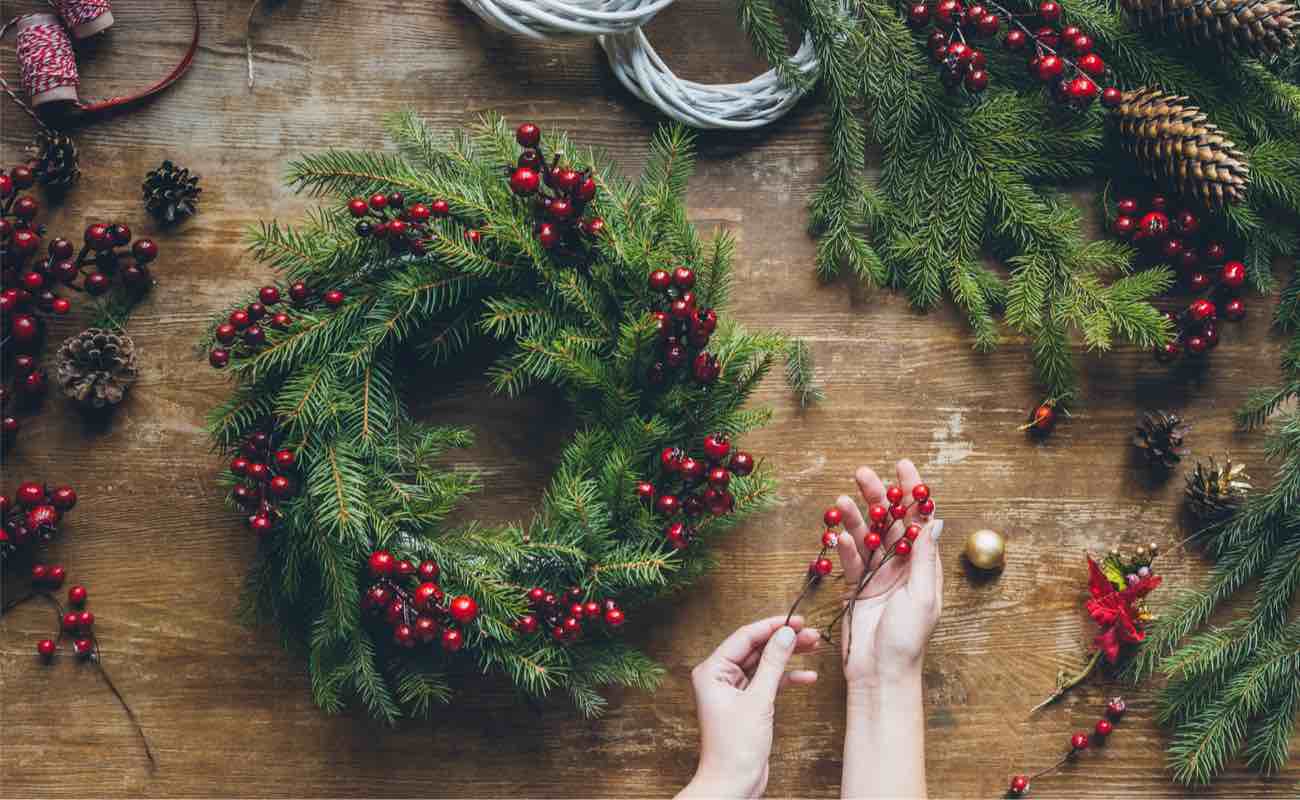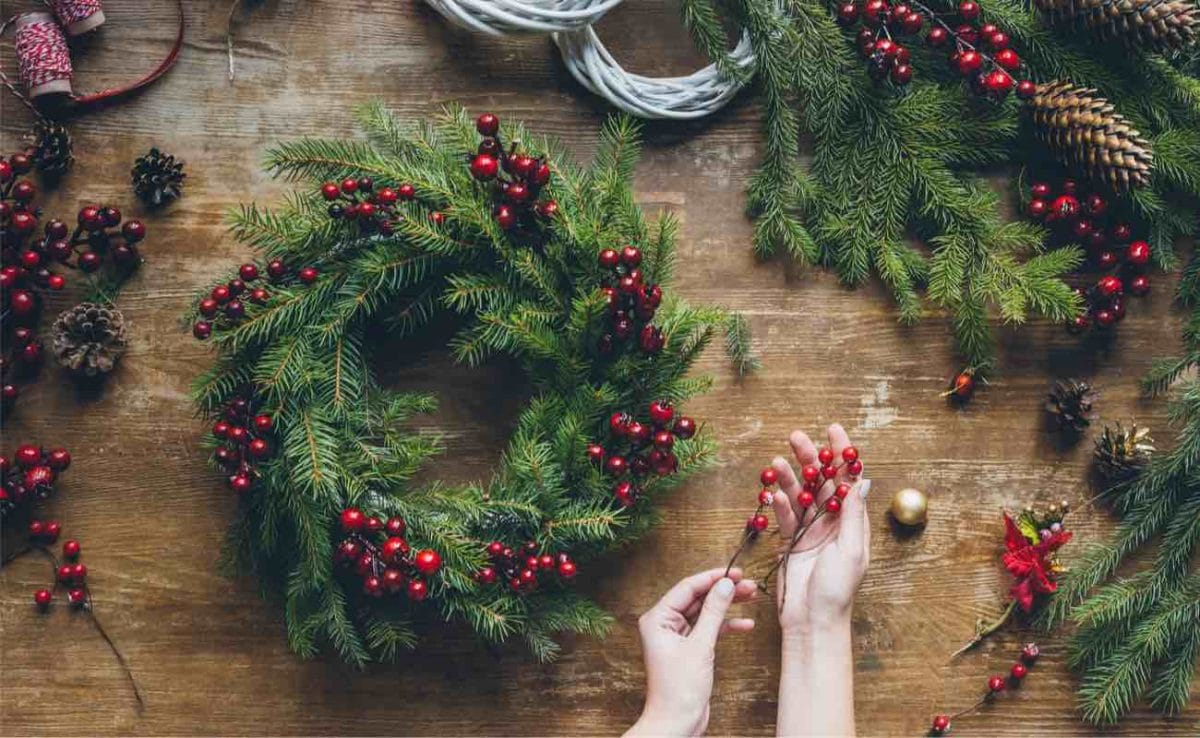 Wreaths are traditionally made of evergreens, and are said to represent faith and everlasting life, as the circular shape has no beginning and no end. They're a great way to add Christmas spirit to your home, and look so lovely and welcoming when they're hung on the front door. While there's no shortage of beautiful Christmas wreaths you can buy in the shops, they can be even more fun – and individual – to make!
To get started, you'll need a wreath frame (you can choose between a metal frame, a straw frame or a vine frame,) as well as a fair number of fresh pine branches (you can use fake pine too, but if you're going to use fresh pine, be sure to choose thinner branches as they're more pliable.) Use florist wire to wrap the branches around the frame to form the structure for your wreath. From there, it's up to you how simple or elaborate you'd like to go. Traditional decorations include mini pine cones, berries and flowers, and baubles and bells… but there's plenty you can do to mix things up if you let your imagination run wild!
Garlands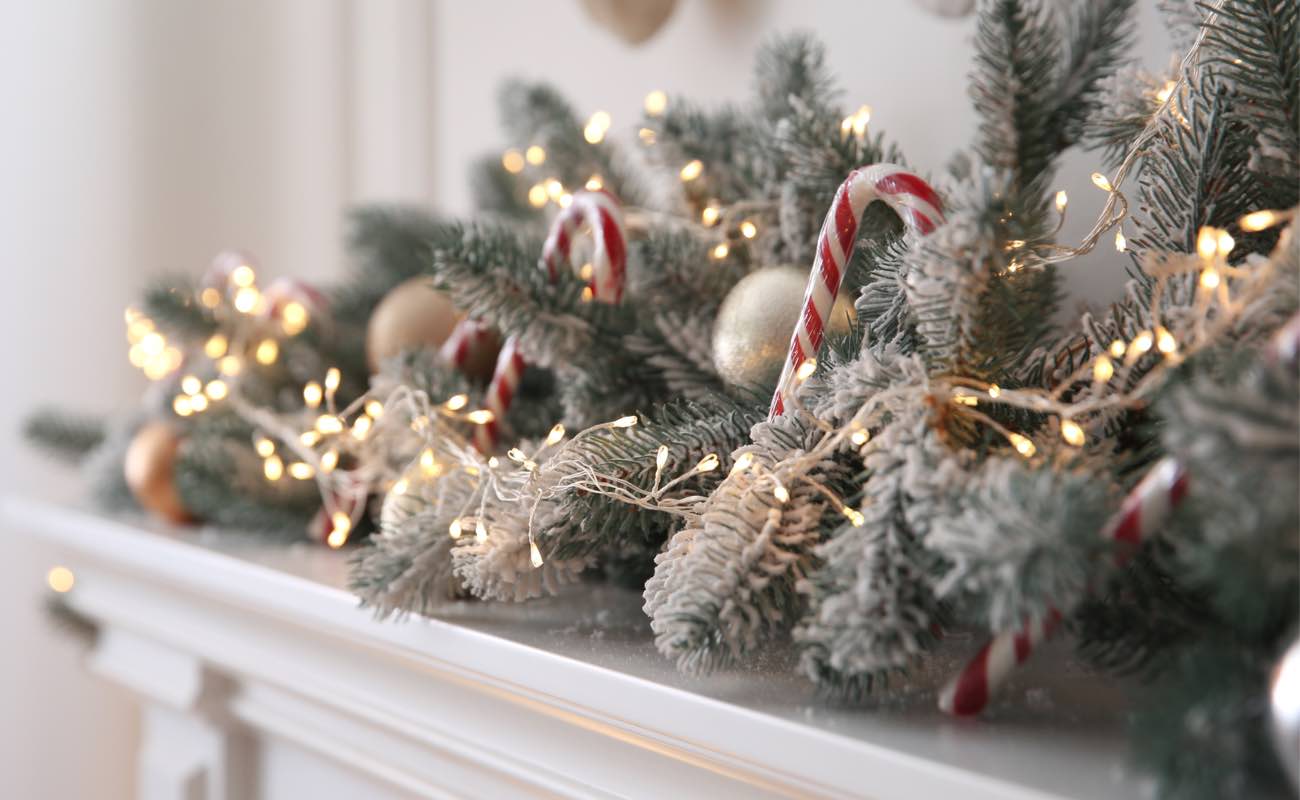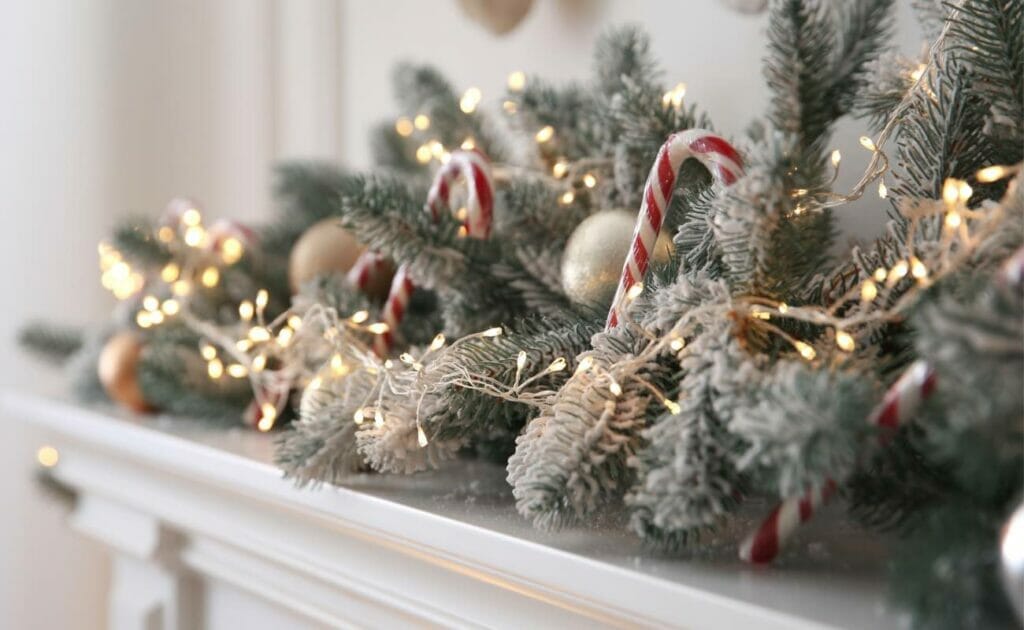 Garlands are another way of bringing beautiful greenery into your home during the festive season. They're a tasteful way to decorate your space, and can be placed in a number of places – framing a doorway, above the mantle, or draped along stair rails. Your DIY garland can be as simple as a string of ribbons, ornaments and shapes, or you can make it more extravagant with fresh or faux greenery.
For a bushy garland, you'll need to gather some foliage (pine, again, is a great base) and weave it into a long line of greenery. Next, wrap some string lights around the length of the garland, tie a few large white, red, gold or silver bows around it, and add some decorations – small pine cones and baubles look wonderful.
Advent wreaths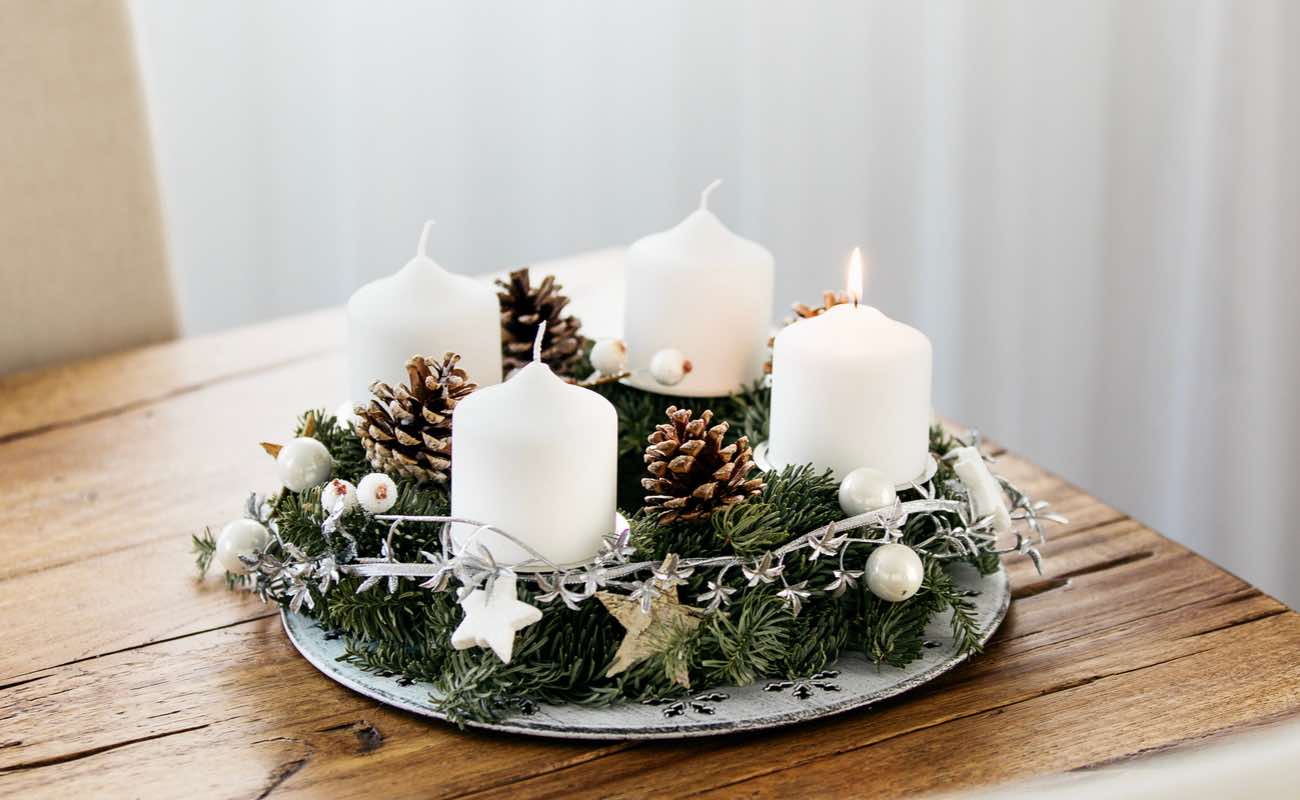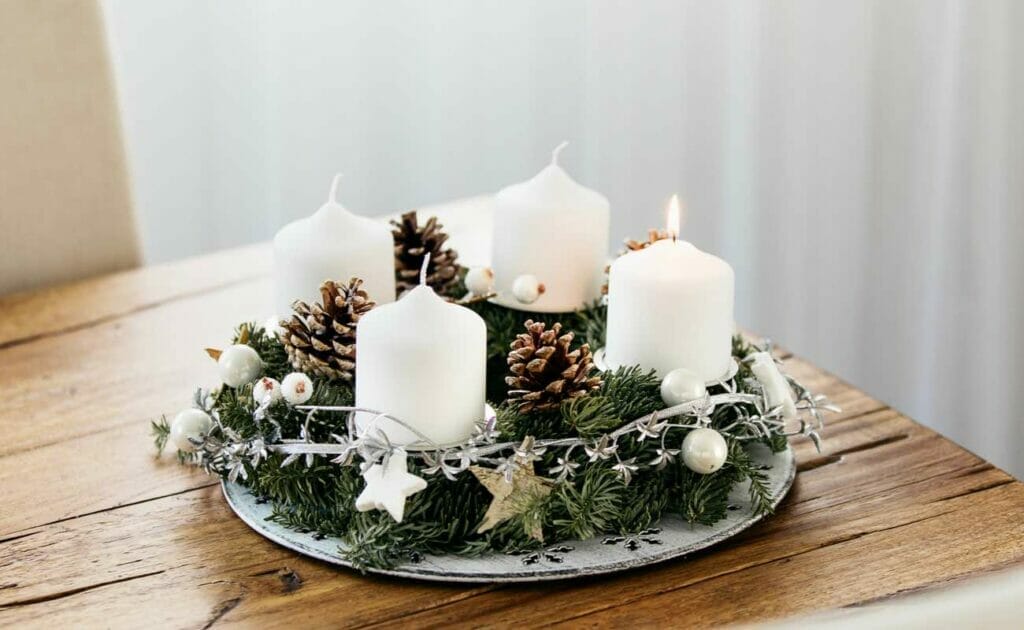 While hanging wreaths are most often hung on the front door, advent wreaths stand on a table. Traditionally, an advent wreath has four candles: These can be placed within a wreath similar to the one mentioned above, or even in a large circular bowl or platter stand, adorned with pennygum, dried citrus and a few small silver baubles. Advent wreaths make beautiful centerpieces on your dining table, coffee table or mantel, and help to make your home feel more Christmassy in the run-up to the big day itself.
Christmas tree decorations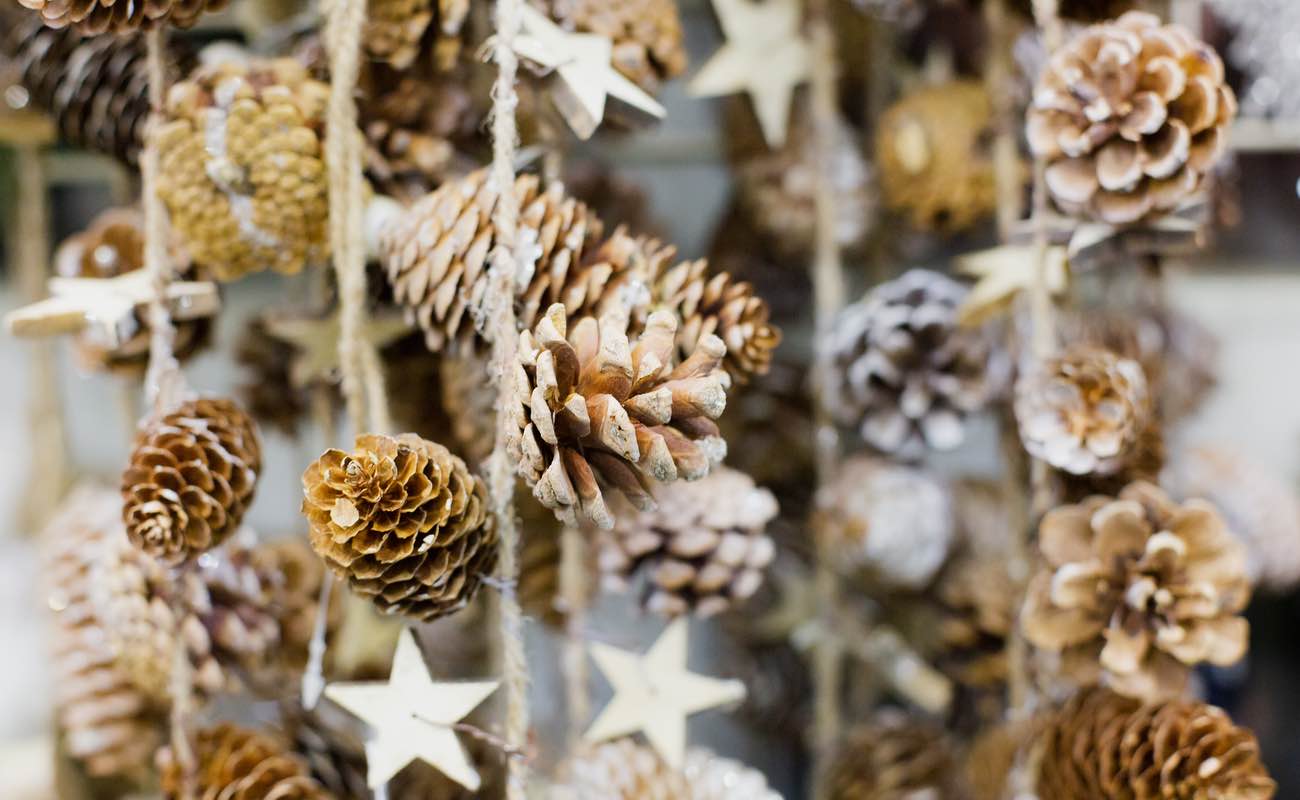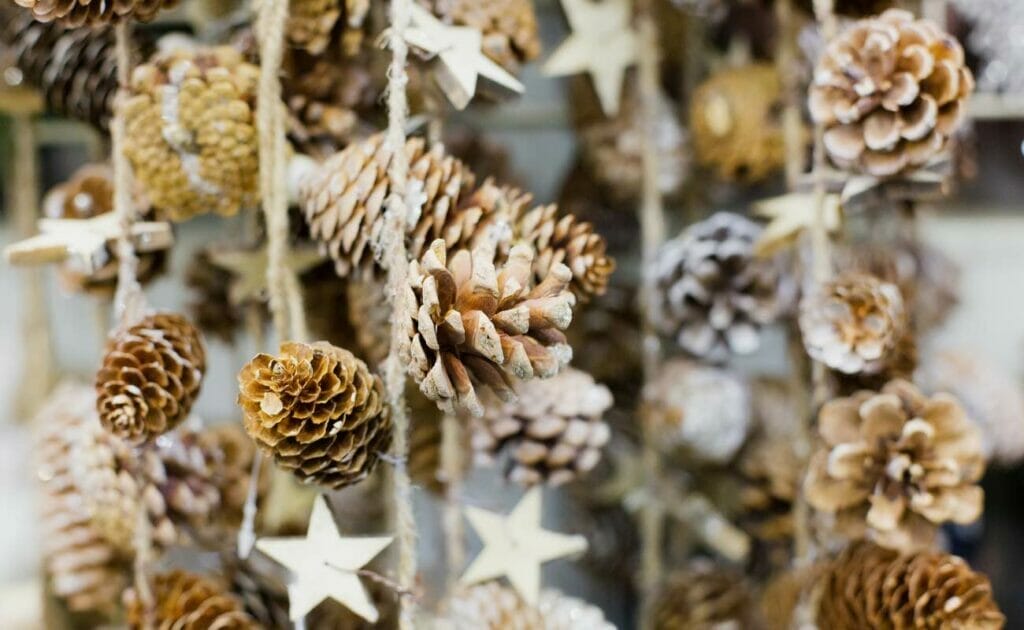 Putting up the Christmas tree is a special tradition in many homes, and making your own tree decorations makes it even more special. You'll want to get a variety of large and medium-sized ornaments, and choose two to three colors to create continuity (unless crazy-colorful is your theme!) Think spray-painted pine cones, decorated sugar cookies, candy canes, and even luxury edibles!
A great way to let your creative juices flow is by purchasing clear baubles and customizing them. Some paint, glitter and a little bit of creative flair can go a long way.
Stockings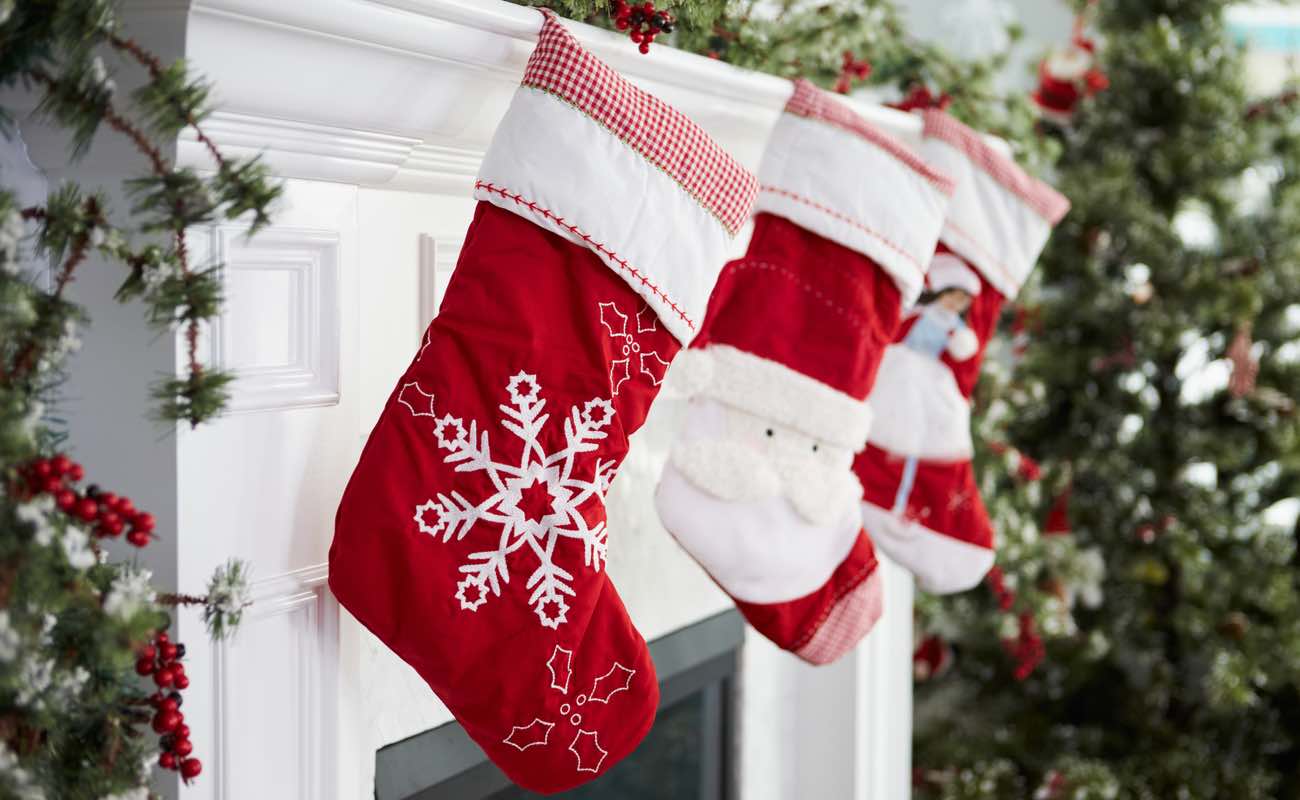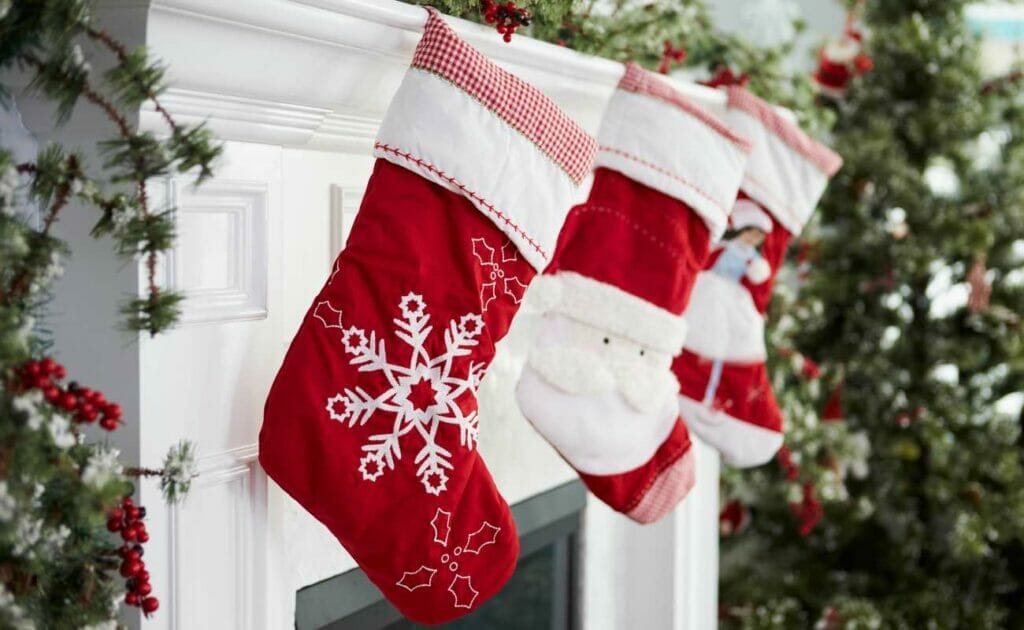 Christmas stockings bring warmth and cheer to the living area during the festive season, representing the fullness of our lives. They're also something we all look forward to diving into first thing on Christmas morning! If you're into knitting or sewing, this will be the ideal way to show off your skills and bring a homemade touch to your Christmas decor. Whether you'll be making your stockings from scratch, or buying plain stockings and customizing them is up to you.
If you're not quite a fully fledged seamstress, felt stockings are the way to go. All you'll need is some felt (red, white, silver and green are great colors for this), a few balls of yarn, a tapestry needle, some pins, and scissors or pinking shears. Simply fold a large piece of felt in half, trace an old stocking against the felt, and cut the felt so that you end up with two stocking-shaped pieces. Next, pin the pieces together and get stitching. You can stitch along the outer edges of the felt as well as make some cool patterns. Don't forget to add a loop for hanging up your finished masterpieces!
Paper snowflakes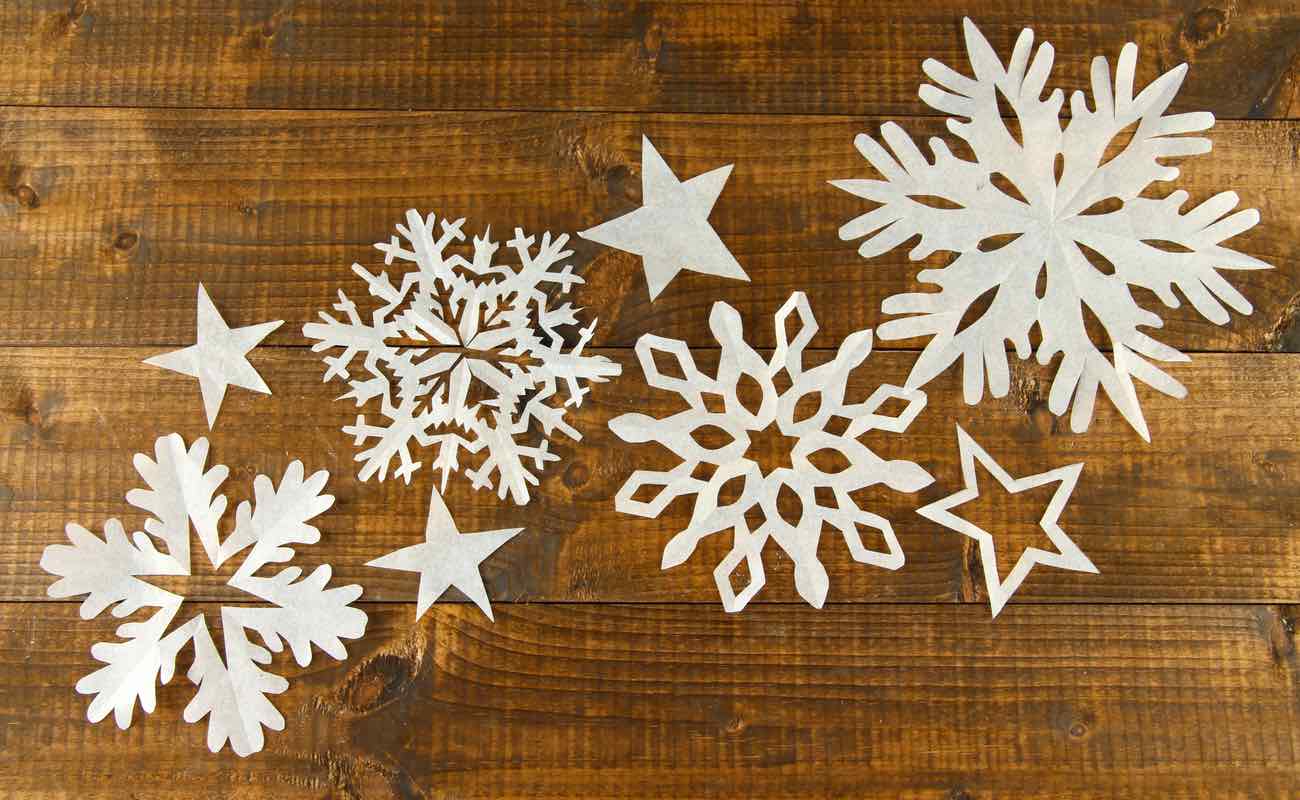 Dozens of cardboard snowflakes make for the most magical decorations when hung above the table or Christmas tree. There are a number of designs online, so all you'll need to do is gather some thin white cardboard sheets, a pair of scissors, and some string. The online resources will guide you through the process of folding the paper and cutting some curious shapes, before opening it up to reveal amazing snowflakes. The best thing about them (both DIY and in real life) is that every one of them will be unique!
Celebrate at the best online casino this festive season
In between all the decorating, why not enjoy some festive-themed online slots at Borgata Online? Christmas Cashpots, Foxin' Wins: A Very Foxin' Christmas and Secrets of Christmas are just some of the titles worth spinning this festive season! 
We also have a variety of other casino table games to enjoy, including online poker, live dealer games and blackjack. Our online casino is the perfect way to keep you entertained this holiday season and beyond, so to join the fun, register at Borgata Online.