Game overview
Dazzling Dragons is an Oriental-themed, five-reel slot game with rewarding gameplay, slick animations and big bonuses. It's one of the latest titles from High 5 Games, the developer behind over 200 highly popular online casino games.
The game combines ancient dragons with modern slots gameplay to form an engaging and entertaining gameplay loop. There are 40 fixed paylines and five multi-colored dragons to find, along with several scatter symbols and the potential to win 250x your total bet.
With an RTP of 95%, players can expect larger but less frequent wins. Although high volatility is a factor to consider, the inclusion of scatter bonuses – and the possibility of a Free Spins bonus round – offer plenty of variety in terms of winning combos.
How to play
Like most other online casino slots, the objective is to land three to five matching symbols on a spin. Wagers of up to 400x the minimum amount can be made and symbols range from traditional playing cards to moons and dragons.
Once a bet is placed, you activate the spin by selecting the "Spin" button. If you want to make multiple spins on the same amount, activate the autoplay option which lets you create a custom loop where you can set the number of spins according to a variety of settings.
The game's paytable and ruleset can be found in a drop-down menu on the upper right. You can customize the audio settings there as well. There are no graphics settings to tweak, but performance is never a problem because the game is well-optimized.
Graphics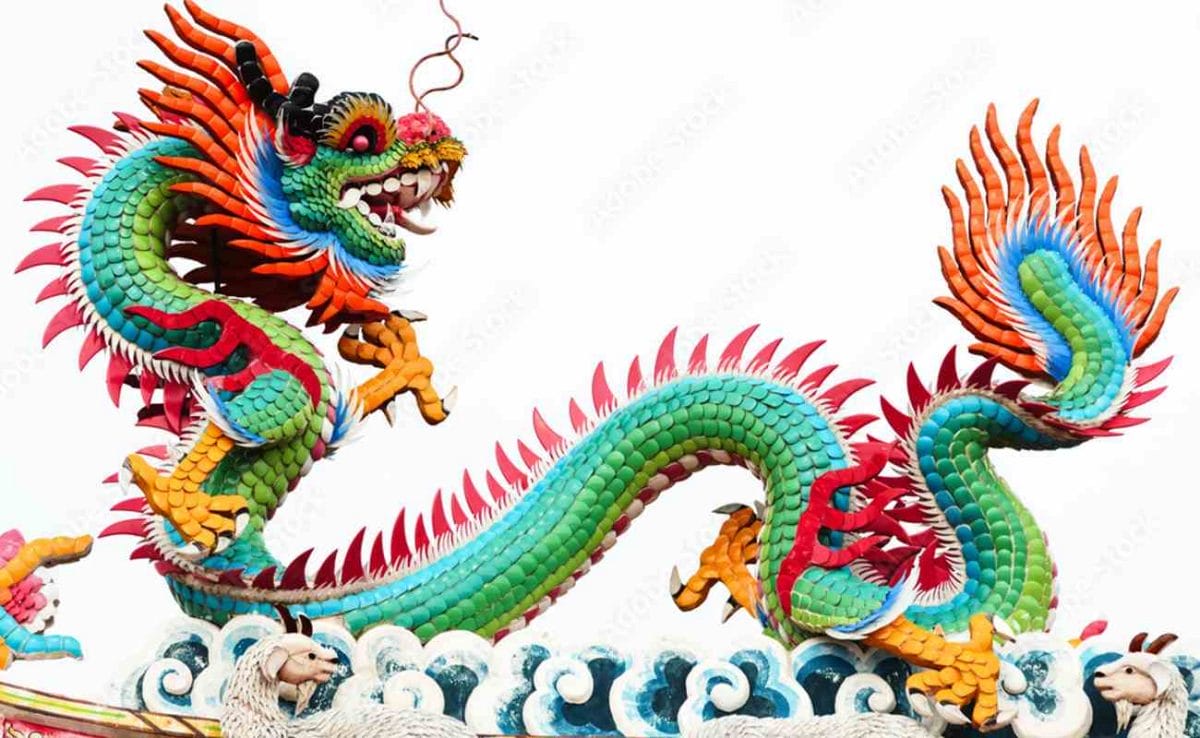 The graphics of Dazzling Dragons don't push any boundaries and they won't test your device's limits, but the digital artwork is rather impressive for a game where you play slots online. The aesthetic is best described as simple and effective, with little in the way of unneeded fluff.
If you play online slots regularly, the simplicity of the visuals could be the breath of fresh air you've been waiting for. On the other hand, some players may prefer a game that has a few extra flourishes, such as animated 3D symbols.
Fortunately, you don't have to spend any money to find out if this is the game for you. The demo can be downloaded for free, providing more than enough gameplay for you to make up your mind before you reach for your wallet.
Features
Each dragon in Dazzling Dragons is a sign of good fortune. Green, blue and purple dragons offer up to 75x your initial bet, while bronze and maroon dragons push the multiplier beyond the 100x mark.
Playing cards can reach multiples of 10x your line bet, depending on the value of the card and the number of matches. Kings and Aces provide the maximum multiplier, but other cards can only go up to 5x with a full line.
If you can land a stack of scattered dragons, the maximum multiplier goes from 125x to 250x. Scatters pay out from two, three, four or five matching reels, so there's more than enough variation to keep the gameplay fresh and exciting.
Bonuses and jackpots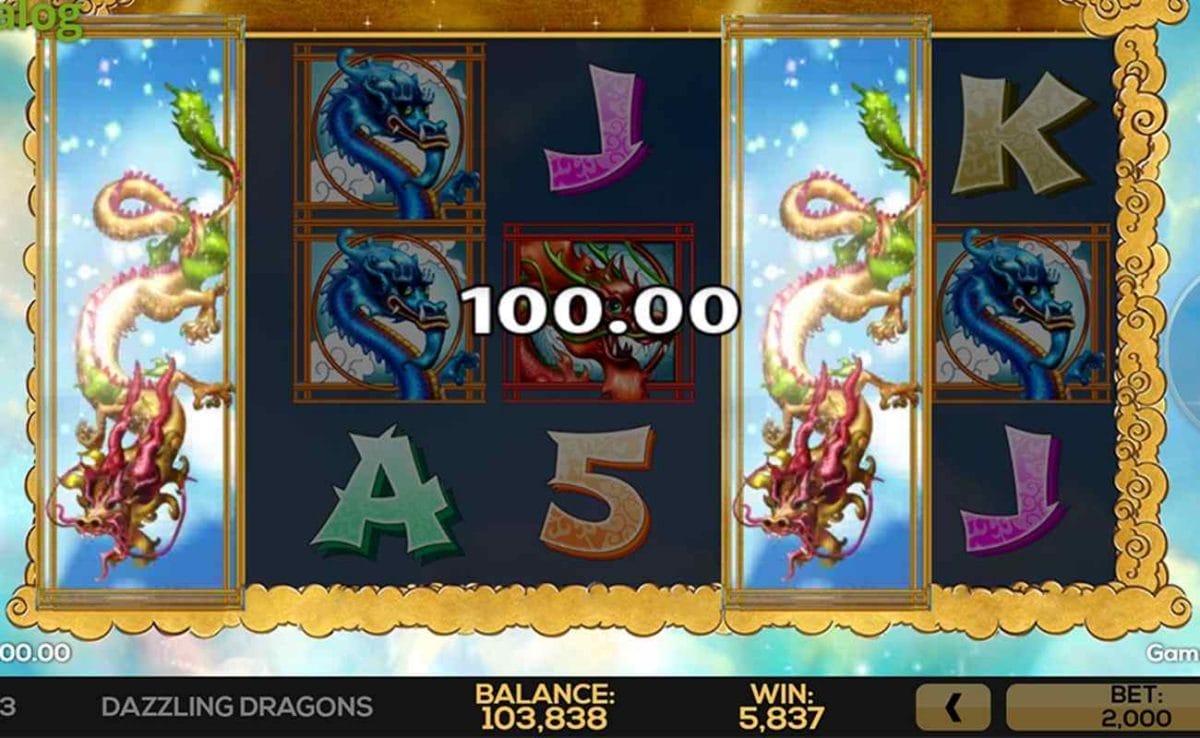 Unlike live dealer casino games, Dazzling Dragons isn't a marvel of technology. But critics often praise the simplicity of its gameplay – which might have something to do with its twin bonus features, which is quite rare for most casino games.
Casino table games typically have one bonus, where a specific symbol can award a certain number of free spins. In this game, that comes in the form of the Moon symbol, with three scatters leading to a free game and five matches granting 50 free spins.
But this game has two bonuses, the second being a stacked dragon bonus. Two or more full stacks of dragons create the 250x bonus we mentioned earlier. It's important to remember that the odds of hitting this bonus are low, so don't expect to get stacks from every spin.
Similar games
Dragons are a regular theme when it comes to casino table games. If you're looking for games to play at a casino online and that share the same theme, have a gander at games like Yggdrasil's Double Dragons and Big Time Gaming's Dragon Born.
Double Dragons is a graphically impressive video slot game where each round involves two massive beasts duking it out for supremacy. It's got all the elements you need in a slot game, with satisfying sound effects and well-synchronized animations.
Dragon Born is equal to Double Dragon from a graphical perspective, but the format of the former is rather unique for a slot game. There are over 110,000 ways to win in Dragon Born, which has made it one of the most played slot games to date.
If you want to learn how to play casino games online, head on over to our mobile portal and gain instant access to hundreds of premium titles. Dragons are just the tip of the iceberg and you'll find almost any theme you can think of in our extensive selection.