The online casino industry continues to grow every year as more and more gamblers turn to cyberspace as a way to enjoy their favorite gambling games. It's unsurprising that such a popular form of entertainment also has an incredible range of facts. 
From its history to the way people play to which games gamblers love the most, let's take a look at six cool, fun and interesting online casino facts.
1. The First Online Casino Launched in South Africa in 1994
You'll undoubtedly be surprised to learn that the first online casino didn't launch in the US or Europe but in South Africa. In 1994, a virtual casino, which used the web address casino.co.za, was launched. It used Microgaming's software to run the platform. However, this site didn't have an online payment system when it launched and players still had to make manual deposits to play for real money online.
2. By 1997, There Were More Than 200 Online Gambling Sites, Including Online Casinos
After the launch of the first few online casinos in the mid-1990s, it didn't take long for other companies to realize there was huge potential in the online gambling space. According to Visual Modo's article "Online Gambling History," this meant that by 1997, more than 200 online casinos, online poker sites and online sports betting sites were up and running (unfortunately for poker players, the first real money poker site only launched in 1998). This was an impressive achievement when you realize that the internet only became accessible to the public in the middle of 1993.
3. The Largest Payout in an Online Slots Machine to a Named Individual Is Over $20 Million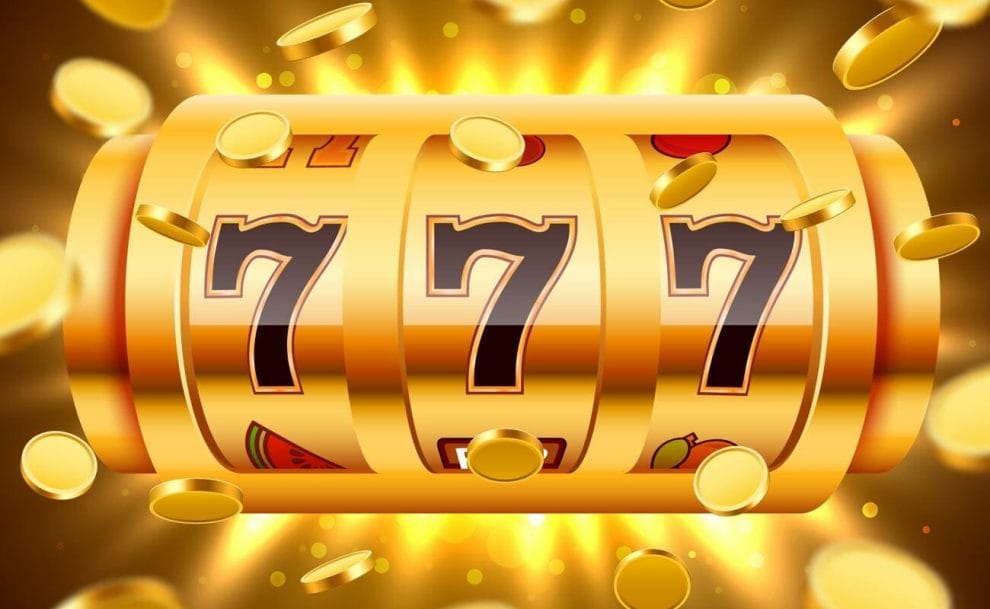 There are many sites that claim that others have won prizes worth more than $20 million when playing online slots, but the identities of the winners could not be verified, as the purported winners chose to stay anonymous. So if you're looking for the largest winner of online slots who actually put his name out there, that would be Jon Heywood from the UK. $20,062,600 playing Mega Moolah, a progressive jackpot slot, in 2015. According to the Guinness World Records, this remains the "largest jackpot payout in an online slot machine game" to this day.
4. The Online Casino Industry Is Expected To Be Worth Over $140 Billion by 2028
When it comes to convenience, there's no doubt that gambling at an online casino is way easier than going to play at a brick-and-mortar casino. You don't need to bother with even putting on pants to log on to your favorite online casino, make a deposit and have a few spins of your favorite slot game, play a few hands of online poker or find out if luck is on your side in a game of online bingo. 
It's this convenience that is helping drive the growth of the online casino industry, which, according to digital business news and information site Gitnux, is expected to grow by 13.7% by 2028. In their article "Uncovering the Facts: A Look at Online Casino Statistics 2023," they expect that the online casino industry will be worth $144.74 billion by the time 2028 rolls around. That's a lot of spins at a slot machine, that's for sure!
5. The Largest Age Bracket for Online Gamblers Is 46 to 55 Years Old
You'd think that most online gamblers would likely be younger folk, but Gitnux's article "Uncovering the Facts: A Look at Online Casino Statistics 2023" shares another interesting bit of insight into the demographics of online gamblers by revealing that the largest age bracket is actually 46 to 55-year-olds. This age bracket makes up 30% of all online gamblers, which is quite incredible when you think about it. That's almost a third of all people gambling online.
6. Live Dealer Games Are Becoming the Most Popular Way To Play Certain Casino Games
It's taken a while for the live dealer casino game genre to take off, primarily due to the technological limitations that gamblers faced when the games were first introduced in the early 2000s. But now that internet connections and gaming hardware have become so much faster, it's possible for gamblers to even enjoy this type of online gambling game on their smartphone. It's very likely that we'll see people choose to play games like roulette with a live dealer rather than a digital RNG game in the future.
This is made clear when you look at some of the earnings from Evolution, a key developer in the live dealer gaming industry, who reported a massive 44.3% growth in revenue from live dealer games in the first quarter of 2022. This was far more than the growth they reported in their RNG division according to the iGamingbusiness.com article "Evolution revenue up to €326.8m as live casino growth continues in Q1"(€326.8m is approximately $354.7m,) which showed only a 1.8% increase if you removed their acquisition of Big Time Gaming, the creator of Megaways.
Play All the Best Online Casino Games at Borgata Online
Now that you're done reading these interesting online casino and gambling facts, it's time to play some exciting casino games! At Borgata Online, we have a thrilling range of casino experiences, including online slots, table games, live dealer games, variety games and more! We also have exciting promotions so that you can have even more fun when you play.
All you need to do is register at Borgata Online to join in all the excitement at our online casino.