If you like playing classic online casino games, there's a good chance you'll enjoy baccarat. Casinos worldwide have offered this game for hundreds of years, a testament to its enduring popularity. 
Originating in France, baccarat quickly became a big hit with high rollers and was even the preferred game of James Bond. If you'd like to join the elites and try it for yourself, take heed of these common beginner mistakes.
Betting on the Tie
In baccarat, there are three main betting options before the dealer reveals each hand. The two most popular choices are banker and player. Here, you're simply predicting which of the two hands will be best. Alternatively, you can wager that both hands will finish equal.
Both the banker and player options pay at odds of ±100. However, you must pay a 5% commission on winning banker bets. For a tie, the payout varies depending on your chosen casino. But it's always considerably higher, usually at odds of +800.
The tie offers a much better payout than the banker or player bet, but it's far less likely to happen.
Betting on the banker gives you +118 odds of winning. The player's hand is slightly less likely to win, with odds of +124. Conversely, the tie is extremely unlikely to occur, leaving you with odds of +852.
Baccarat House Edge
If the odds reflected the true probability, you'd naturally expect the payout for a tie to sit at odds of around +950. But since the potential payout odds of +800 is much lower than that, the house edge for this bet is very high. In fact, it gives you odds of +594 — far higher than most online slots, even. 
However, the house edge on the banker and player bets comes in with odds sitting between +9,334–7,253. Framed in this manner, it's not difficult to see why you should avoid betting on the tie.
Going Over Budget
While baccarat may have a reputation as a game for high rollers, that doesn't mean you have to spend big. As a beginner, it's easy to get carried away, but experienced players know to set a budget and always stick to it.
Put a fixed amount of money aside — your bankroll — that you don't mind losing weekly or monthly. Make a note of your spending, too, so that you don't lose track and accidentally go over budget.
Your bankroll should not only be money that you can afford to lose; it should be entirely separate from your everyday finances. It's important to remember that the house edge means losses are unavoidable at times. So don't risk funds that are required to pay the bills, and remember to gamble responsibly.
Think about how much you could realistically lose without feeling upset. Stress while playing can lead to chasing losses and an even bigger hole in your pocket.
Responsible Gambling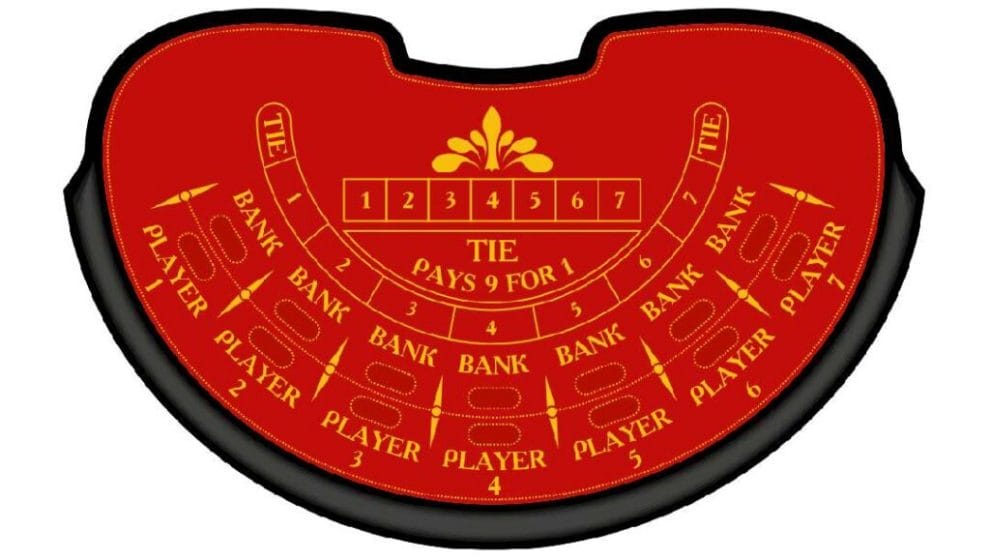 All good online casinos promote responsible gambling and supply a range of tools to help you stay in control. So, if you have trouble sticking to your budget, take advantage of this assistance.
Responsible gambling tools at online casinos include timeouts, deposit limits, and spend limits, all of which are easy to set up. Staying in control is important if you want to have fun while playing baccarat. If it all gets too much for you, consider self-exclusion, which is the ultimate responsible gambling option.
Getting Confused by Third Card Rules
Ultimately, baccarat is a fairly simple game. While it may not be as basic as variety games like scratchcards, it's still extremely easy to play. Whichever hand is closest to nine is the winner. However, after the initial deal, it's possible for either the player, banker or both hands to draw a third card. 
Unlike blackjack, you don't have any say in whether or not a third card is taken. The dealer takes care of everything. So don't overthink things here; just go with the flow.
A third card is drawn if neither the player nor the banker has a hand worth eight or nine. The player receives a third card if their hand total is between zero and five. For the banker, the rules are a little more complicated. If the player didn't draw a third card, they stand on a total of six or seven. An additional card is only drawn if the hand value is between zero and five.
Remember that you're not playing against anyone else, so there are no complex gambling theories to consider, like knowledge of blockers in poker or perfect blackjack strategy. "Player" and "banker" are simply terms to denote which hand is which.
Baccarat Rules
Because the rules seem confusing at first, some players are put off from trying baccarat. However, because the dealer handles everything, you don't need to think too hard. You definitely don't need to brush up on your card-counting skills or check-raising poker strategy as you might with other table games.
If you play at a casino online, the game is all computer-controlled. Even if you try live dealer online casino baccarat, you won't need to do anything. The dealer will always stick to the rules, allowing you to sit back and enjoy the game. 
Not Making the Most of Baccarat Bonuses
When you sign up with an online casino, look out for promotions. Welcome bonuses and other special offers are available at all good online casinos. They're a great way to make playing online baccarat for real money more enjoyable.
Baccarat bonuses can boost your bankroll, giving you a bigger budget to play with. This is especially useful when you first start out. Playing with the casino's money allows you to test the waters before committing your own money.
New and inexperienced players often sign up and spend their money right away. But they could easily take advantage of bonus offers instead, learning the ropes with much less at stake.
Bonus Terms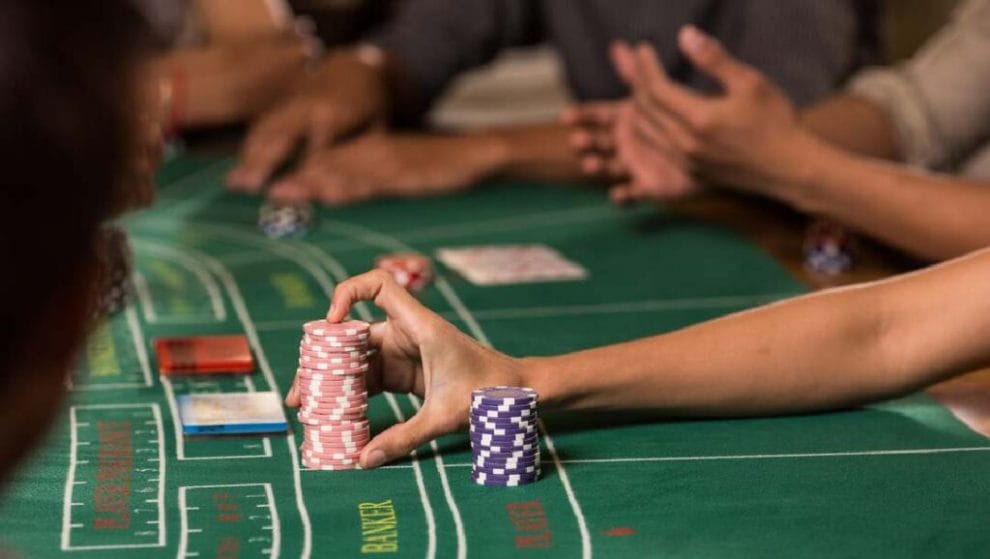 Always consider the terms and conditions of a bonus before claiming it. Most offers feature rules that you must follow to get the most from it. These include minimum deposits, bet limits, and even wagering requirements. The latter is especially important. When playing baccarat with a bonus, be sure to check whether or not the game actually counts towards any wagering requirements.
Becoming a Baccarat Expert
Playing an online baccarat game can be a lot of fun. Despite its reputation as a complicated game, it's actually deceptively simple. But to become an expert, you'll need to gain experience. 
Now you know the most common mistakes to avoid, it's time to join a table and test your luck. Register at Borgata Online and put these tips into practice.