Casinos were, and in some cases still are, the place where you'll find the best-dressed people. So, it's unsurprising that casino fashion has helped shape modern style. Some designers like Moschini and Chanel have even led casino-inspired fashion shows that had all the top fashion influencers talking. 
Sure, a visit to a casino today might mean playing online casino games virtually, but that doesn't mean you can't take a fashion tip or two from the latest casino styles. Keep reading to see how casinos continue to influence fashion and a few casino-inspired accessories you can wear to match the style. 
Bring out your inner showgirl with Moschino styles
At the MADE Fashion Show in 2017, Moschini Designer Jeremy Scott presented his Las Vegas-themed fashion show to the world. With bright neon colors, sequins, feathers and vintage appliques, the fashion presentation proved that sometimes more is more. The very thing that many people cherish about the Las Vegas casino experience is that it's lavish and extravagant and holds nothing back. And perhaps you shouldn't either. While you might no longer be able to purchase Moschino's slot machine-inspired looks, you can still rock these bold casino accessories. 
Feather hair accessories
Scott described some of his Vegas looks as what a 'showgirl off duty' would wear. Even though a big feather headdress might not be the ideal fashion accessory, a simple headband with feather tassels is easy to pull off. And you can incorporate feathers into other accessories, like a faux ostrich feather clutch or handbag. 
Sequined blazers
If the rest of your outfit is pretty bland, a sequined blazer is an ideal piece to ramp up the extravagance. Don't simply opt for black, be bold and go for a bright or even neon-colored sequined top like Moschino models Miranda Kerr and Hailey Bieber did. 
Big statement choker necklaces and jewelry
Tiny necklaces you can barely see from a distance were nowhere to be found in the Moschino show. His models wore choker necklaces with large colored gems in recognizable shapes like stars. There were also vintage-inspired hoop earrings and long drop earrings. 
Accessorize old pieces with trendy appliques
Moschino amped up vintage denim jackets and blazers with appliques featuring Betty Boop and pin-up girls. Sometimes accessorizing isn't about buying a brand-new clothing item. Use on-trend appliques to upcycle and restyle an old garment. 
Make vintage style modern with Chanel's casino accessories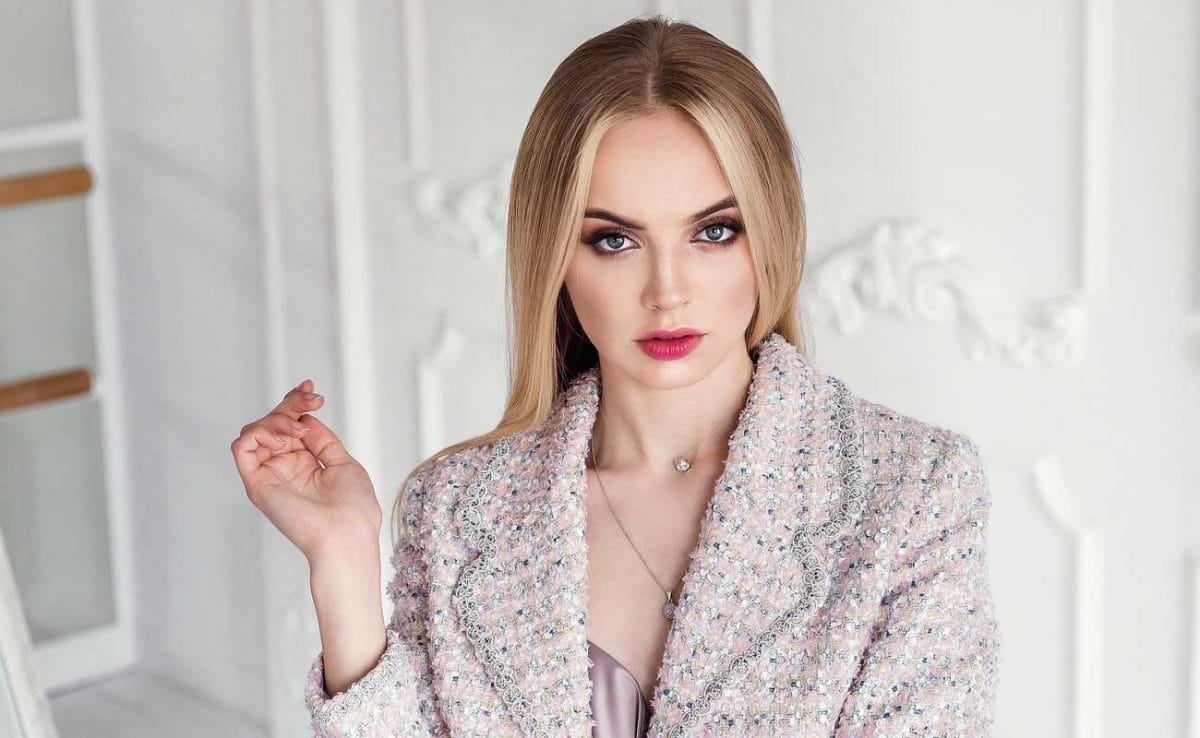 Chanel has had a few casino-inspired fashion collections. The last one in 2022 in France paid homage to car racing and casinos. A key fashion piece was a mini gold and black handbag that looked like a vintage slot machine. But if its shiny gold suits and checkerboard sweaters aren't formal enough, turn to Chanel's 2015 Casino-Luxe show. This show wasn't about casinos, it was a casino.
The catwalk stage was transformed into a make-believe casino with players including stars like Juliane Moore and Kristen Stewart. Slot machines lined the room's outer walls and upholstered chairs encircled the blackjack and roulette tables. 
The fashion was understated and classy. Picture floor-length velvet dresses and silver trouser suits. Colors were dark emerald greens, rich blacks and deep reds accentuated by classic diamond necklaces. Sure, you can't exactly wear a full-length gown when you're playing blackjack in an online casino, but Chanel's looks would be stunning on any occasion. Here's how to accessorize to achieve an elegant and classy casino-inspired look that Lagerfeld himself would approve of. 
Diamante brooches
It wasn't just the models wearing sparkling brooches in Karl Lagerfeld's show, even his A-list Hollywood cast wore them. Accessorize an all-black outfit with a dazzling diamante brooch to bring a touch of grandeur to a basic formal outfit. 
Vintage tweed jackets
Vintage tweed jackets are synonymous with Chanel's style. However, in its 2015 show, Chanel showed that you can keep the classic structure of the tweed jacket but switch it to different fabrics and quilts. This will give it a unique texture and color combination. Customize your tweed jacket to suit your style and go for a fitting classic shape, a cropped boxy style or a loose hip-length alternative. 
Crystal-embellished blazers
Quite a few of Chanel's Casino-luxe looks featured a monochrome palette of blacks, grays and whites. This lack of color allowed the crystals and embellishments to shine even more brightly. But classic and elegant don't have to mean boring. Accessorize a simple classic look with a jacket, blazer or cardigan embellished with hundreds of tiny crystals. This shimmering effect can elevate a day look into a winning evening look. 
Bringing fashion and style into your online gaming
In many ways, casinos and our culture are intertwined. Casino attire encourages people to make a statement with their fashion. To fit in at many casinos, you need to dress in a way that exudes confidence. Due to their exclusivity and strict dress codes, some casinos have helped define formal fashion trends.
Even if your casino of choice is now an online casino, you can still make your visit a fashionable affair. At Borgata Online there's a wide variety of stylish online slots to play featuring glamorous worlds and well-dressed characters. Visit the Borgata Online website to start playing these stylish online slots for money.  
Fun casino games never go out of style at Borgata Online
Now you can upgrade your wardrobe with these casino-inspired accessories. Well, why not upgrade your online gaming, too? When you join the Borgata live dealer online casino, you have the freedom to choose between slots, bingo and live table games like online blackjack with a live dealer. Simply create an account with the best online casino for great bonuses and promotions.