Whether you're gambling at a traditional brick-and-mortar casino or betting online, casino gaming is often thought of as a solitary affair–or something that you do with your friends on a wild night out. But what if you wanted to play some thrilling casino games with your partner? 
The different types of games you can play with your partner
If you or your partner enjoy a bit of friendly competition, you'll be spoilt for choice when it comes to online casino games. Many dealer games are perfect for multiple players, as you can play certain games with your partner helping you make decisions or play against them (just be sure to keep your competitive rivalry in check). There are also a few games that allow people to play together to some degree, which we've included in this list. Here are the best games to enjoy with your significant other.
1. Poker
Poker is one of those games that has broken into the mainstream, with people who don't consider themselves gamblers getting together with friends or strangers for a fun or competitive game. Whether it's in a private room at the casino, the den at someone's home, or online at a digital casino, there are many ways for players (and partners) to get together and play.
You might be thinking that poker isn't the kind of game that you'd play with your significant other, as it can get quite competitive (especially if there's money on the line). But there's no need to worry, the good news is there are actually many couples with a shared love of the game. Just think about poker power couples like Chad Brown and Vanessa Rousso, Igor Kurganov and Liv Boeree, and Phil Laak and Jennifer Tilly for some inspiration.
2. Online casino games with chat rooms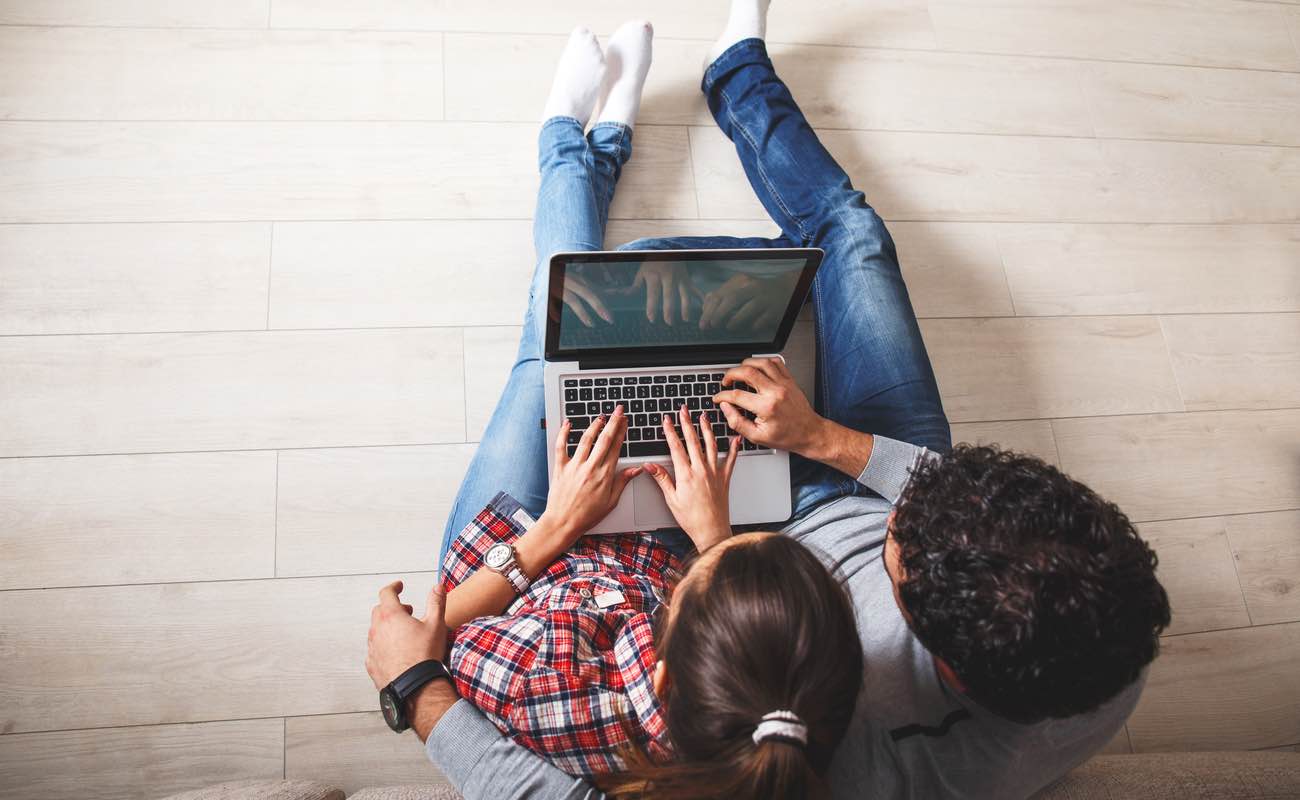 If you're stuck doing long distance, or simply aren't in the same physical space as your partner, there are a wide variety of casino games with chat rooms that the two of you can play together. Whether you and your partner are looking to enjoy a game of blackjack, play poker online, or even try your luck at online slots, many online casinos offer games with chat rooms so that you can chat while you play, even if the game is traditionally a solo affair.
For those of you who might want a bit more privacy when talking with your significant other, you can always open up a private chat with them to talk about whatever your heart desires without worrying about strangers poking their heads into the conversation. Just as long as you're sticking to the rules of the game.
3. Co-op and multiplayer slots
Most people probably associate slots with lone play. And although there are undoubtedly many fun and exciting variants of slots with a variety of themes and different gameplay experiences, it's generally not assumed to be a social casino game.
The good news is that slots have evolved beyond the stereotypical image we're used to seeing, and now come in co-operative and multiplayer options. That means you can play with others to try and win the jackpot, compete with other players in the same game, or a mix of both.
Co-operative multiplayer slots usually have the players trying their luck individually until a bonus game is triggered. At this point, the game brings all the players together to try and win the jackpot as a team. Some games even award all the players free spins when one player triggers the bonus. Unfortunately, this type of online slot isn't very common.
4. Bingo
There are very few games of chance that are more social than bingo. The game is easy to pick up and play, and is designed to be played alongside others, if not necessarily with them. A bingo club at a casino means you can simply chat to your friends or other players that are close to you, and if you decide to play online, you'll have the option to engage with others through chat rooms or private chat.
The benefits of playing with others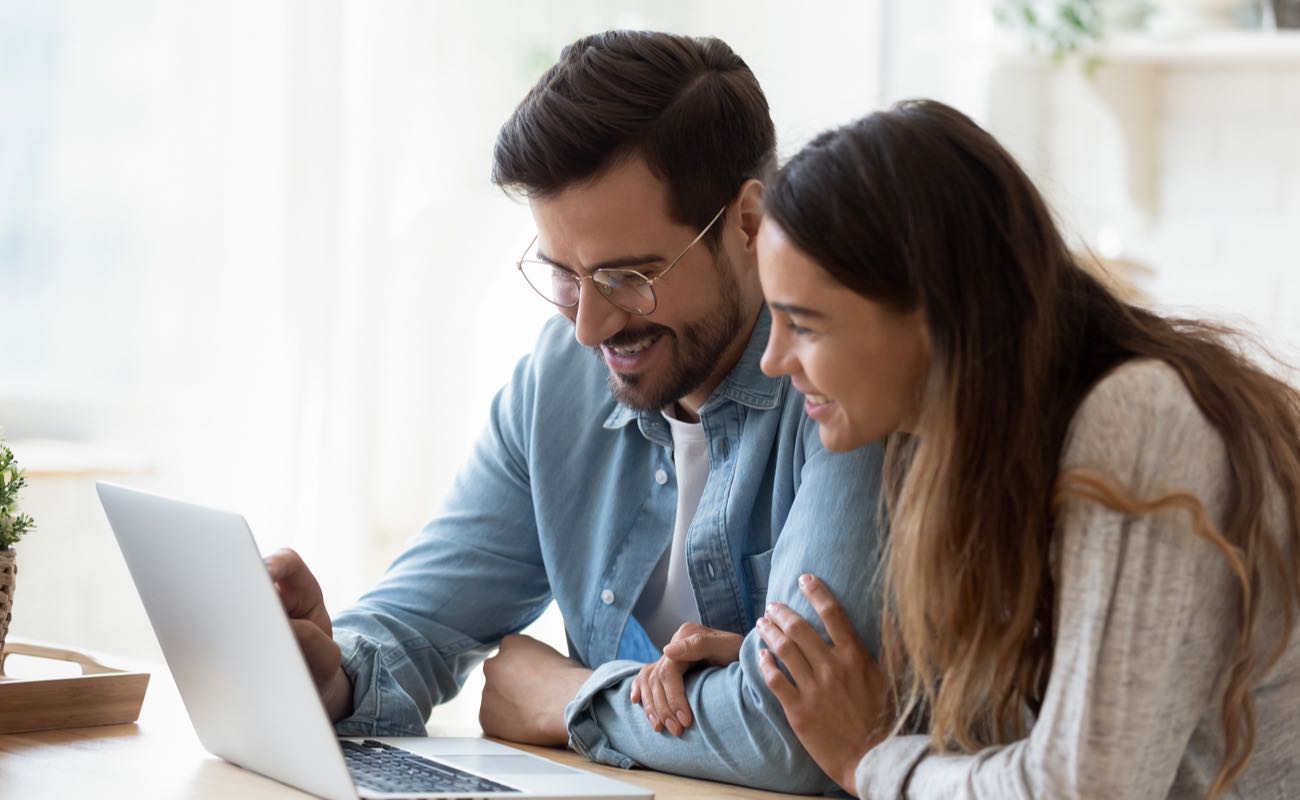 While the idea of playing these games with your partner might sound appealing, is there really any benefit to it? The simple answer is yes. There are numerous benefits to playing games with others; here are some of the most important.
It can help grow and strengthen social connections
This might not apply specifically to romantic relationships, but there have been many studies on how online games, like massively multiplayer online games (MMOs), can help bring people together and help combat loneliness. While play in general has been proven to help us build relationships and connections with others, studies have highlighted how MMOs help provide a space to build strong friendships and emotional relationships.
Couples that play together, stay together
Besides the general social benefits that playing games with your partner can provide, there are three key reasons why it's important for couples to find time to play together:
By adding new and exciting activities to your schedule, you and your partner will get the mental stimulation that's crucial for preventing boredom and livening up mundane routines.

Structured play can help you and your partner to connect the positive emotions you experience during the activity to your relationship in general.

A bit of healthy competition is good for a relationship. Winning not only has the ability to boost the confidence of the party in the lead, but it can also make the victor seem more attractive to their partner.
A 2011 study from Utah State University ('Have fun! The importance of play in couple relationships') found that playing together can help couples to bond, improve their communication, aid in conflict resolution and increase overall satisfaction with the relationship. Plus, having fun with your partner is a great way to relax and provide a great reminder of why you love your partner – even if you're not in agreement on a certain play.
In fact, the challenges that playing together might present can help you and your partner to work together to overcome your differences and meet a common goal. Which is a great way to create a roadmap for working through your next disagreement. The study also suggests that including scheduling in some fun time, giving yourself permission to let out your inner child, and being open to trying new things will help to strengthen your friendship with your partner. Which is the biggest influence on overall relationship satisfaction.
Play solo or with others at Borgata Online casino
Whether you're looking to play new casino games with your partner, or you want to play on your own, you'll have plenty to look forward to on Borgata Online. Enjoy online slots, online poker, live dealer or table games, and many more! Borgata Online also offers you some of the best casino odds you can find online, whether you prefer to play dealer games live at a casino online or you prefer to play the casino's purely digital experiences.
Once you and your partner are ready, register at Borgata Online to start playing today!