For the best online casino games experience, you'll want to play at an approved site that not only offers a wide range of games – from poker and roulette to the latest casino jackpot slot games and favorite classics – but also delivers on your device of choice, whether you choose to play via a browser (however you access it,) or mobile phone app. Let's discover the best way to gamble online.
Desktop/laptop browser, mobile phone or casino app?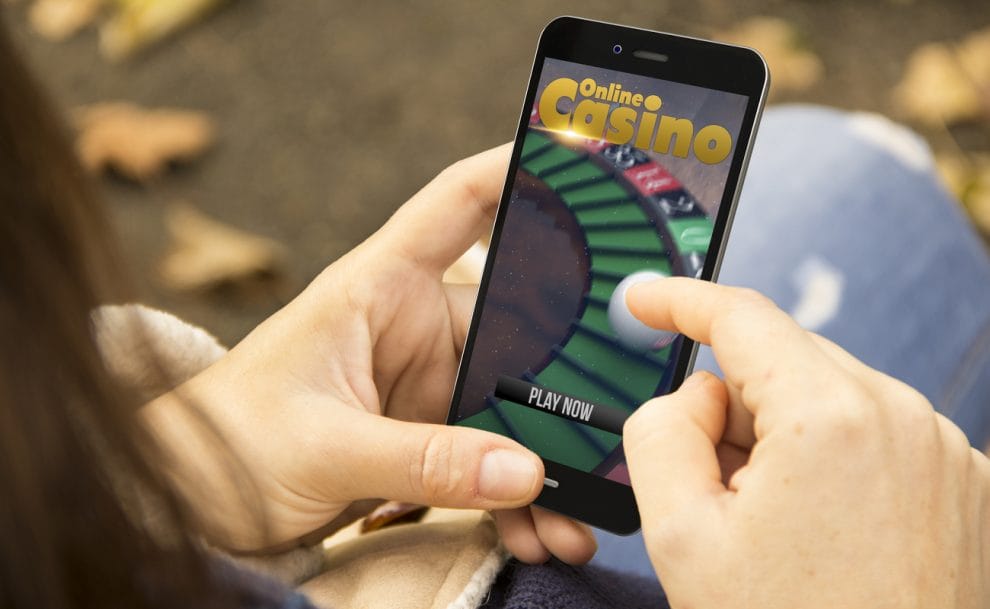 The numbers of people playing at casinos online are almost equally split between those who prefer to play via a laptop or desktop browser and those who regularly play on mobile devices such as tablets or mobile phones (usually via a dedicated casino games app.) Let's break down some of the reasons people may choose one over the other and how they add to the overall casino experience when used for online games.
Benefits of browser play
The big screen. Some individuals still prefer the larger screen of a laptop or desktop computer, especially when playing live dealer games or casino table games, for a more immersive experience. But this is changing fast as designers and developers create less cluttered, easier-to-navigate interfaces for mobile.
You're less likely to be interrupted when playing on a browser. Hardly a minute goes by when your smartphone isn't ringing, buzzing or dinging, which can really spoil a casino game if you're mid-flow! Since a PC is typically used for fewer functions, you should be able to play without being disturbed.
Saving space. If you have limited storage space on your phone, you might want to play mostly on a website, since all you need is an internet browser, as opposed to installing app software on your phone.
Advantages of mobile gambling
Mobile devices are more advanced than ever. We've come a long way since rudimentary games like Tetris and Saving Yello first appeared on mobile phones in the mid-1990s. Tablets and phones now have far superior processing power, bigger screens and high-definition graphics, which enable online casinos to deliver an almost unlimited array of mobile game titles and experiences.
HTML5 for easy programming. Since casinos have moved from problematic Flash coding to HTML5 (HyperText Markup Language,) it's much easier to program games to work optimally on both iOS and Android devices.
Dedicated software. If you love your apps, then using one to access your casino games makes total sense. Some of the best online casinos have fantastic mobile apps that really make the experience superior to that of the browser.
Convenience. The popularity of gambling on mobile devices will soon take over from desktop browsers, mainly because you can play whatever game you choose wherever and whenever it suits you, whether waiting in a queue, curled up on the couch or during a lunch break. Just keep time management skills in mind as it's easy for time to pass swiftly without being aware of how many hours you've actually spent playing on your mobile.
The best gambling experience
You'll always get the most enjoyment from playing online casino games when you manage your activities responsibly. There are no secrets here and it's simpler than you think.
Sign up to play at a legitimate casino site that you can trust (do your research online.)
Play for the same reason you'd watch a movie or enjoy another pastime – pure enjoyment – not to chase down a jackpot.
There's no best time to gamble (this will depend on your lifestyle and schedule,) but decide how long you're going to play and when the time's up … walk away.
If you're finding it hard to walk away, develop another interest and work toward achieving some balance in your life.
Set a monthly or weekly gambling budget and never allow yourself to go a cent over.
Understand that the odds won't always be in your favor and you'll lose, probably more often than you win.
Never place a bet to get back money you've lost.
Find out what the symptoms of problem gambling are (such as refusing to walk away even when your losses are spiraling downward) and keep a check on yourself.
Never drink and gamble – you're almost certain to lose.
Tips and strategies for playing online casino games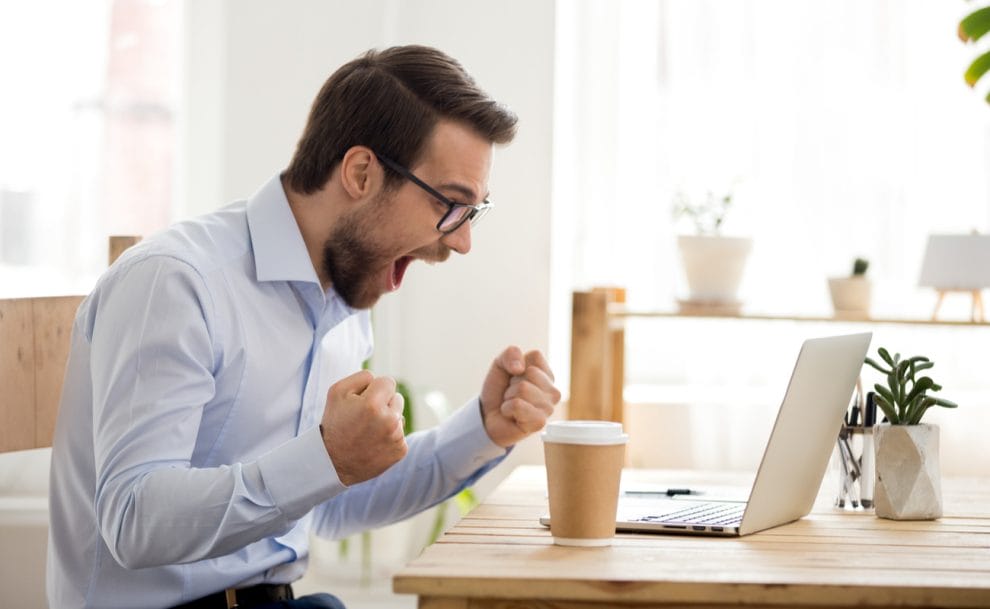 While your chances of making big money by gambling will always be up to Lady Luck, just like anything in life, the more knowledge you have at your fingertips, the more you'll understand the process and appreciate the experience. These are some ways you can wring every last ounce of enjoyment from gambling online.
Educate yourself about the odds
If ever there is an edge to be had, the more strategies you learn and the more you understand the probabilities of your favorite game, the more likely you are to swing the odds in your favor. Some games such as roulette and craps feature a broad range of bets with different odds depending on how likely various outcomes are. This allows you to explore the level of risk you're willing to take. Others, such as most slot games, offer a fixed return to the player (often written as "RTP," presented as a percentage of your stake you're likely to get back.)
Don't blow it all in one go
Unless you have an unlimited bankroll, it's logical that the more you spend, the less gameplay action you'll get. So when you play online slots, avoid setting your betting level at $5 per spin if you only have, say, a $30 budget. Playing slots with smaller amounts per spin, say $1 or even less, will allow you to keep playing for longer – and remember that the more you spin, the better your chances of winning.
Discover how to gamble online
There are hours of enjoyment to be had in the comfort of your own home when you learn to gamble online effectively and responsibly. For example, you can boost your bankroll with a bonus and try out the trusted site of your choice with a bigger sum to start with. Get to know the main gaming terms used online and read the site's bonus terms and conditions so you're in the know about what to expect and won't be disappointed.
Check out your payment options
A trustworthy online casino will always offer several ways to make quick deposits and withdrawals that offer a high level of convenience and security. Not sure which to use? First check out the verification requirements and terms to see which would suit you most before making a choice.
Download an app
As we've seen, mobile gambling will soon be more popular than gambling on a PC. You should be able to find a quality casino games app on your favorite site or download one via Google Play for Android and the Apple App Store for iOS. Also, it's a good idea to check out the customer reviews for a particular app before downloading it, so you will always get the best experience.
Always choose a reputable casino
It's clear to see that online casino games are the future of the casino industry, but as exciting as this might be, it also comes with its own risks. It's always important to do research on the casino that you want to join and make sure that it is a reputable company.
This is one of the best ways to protect yourself from online casino scams.
Play browser and mobile casino games at Borgata Online
Whether you're playing at home on your computer or via a mobile device, Borgata Online offers a huge range of exciting and fun online casino games for your enjoyment. Whether you want to test your luck with online slots or experience live dealer table games with great casino odds, we have the perfect game for you. For exclusive welcome bonuses and to start your casino-gaming adventure, simply download the Borgata Online app or register with us online.