Blackjack Xchange is a blackjack variant that is worthy of your time. This is an exciting game with some unique rules that adds a new dimension to the classic casino game. It's blackjack like you've never seen it before!
Game overview
In this exciting blackjack variant, players are allowed more control over the cards in their hand. Blackjack Xchange offers an innovative way to play the beloved table game online. Of course, the standard blackjack play still stands, but with this variant of the game, you can now buy cards to improve your hand or sell cards to secure a profit. Let's take a look at Blackjack Xchange and why you should give it a chance.
How to play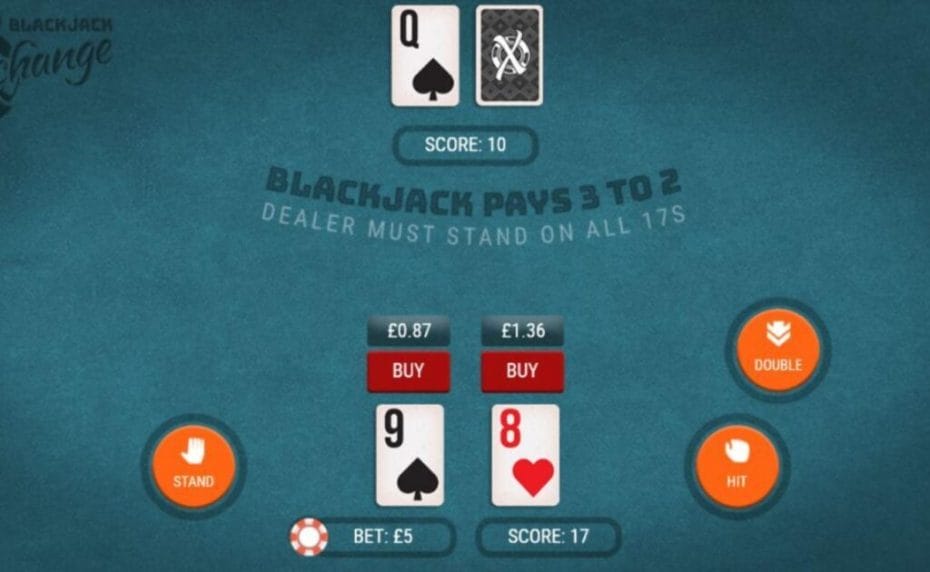 In Blackjack Xchange, you need to select a chip and place it in the betting circle, then press the 'Deal' button to play. Two player cards are then dealt face up and two dealer cards are dealt with one face up. If the player has a total of less than 21, they'll have the option to Hit or Stand. The unique rule in Blackjack Xchange gives the player the chance to buy and sell individual cards in any hand. Selecting Buy will deduct the price from your balance, remove the individual card, and deal a new card. When the player selects Sell, it will add the price to your winnings, remove the card and deal a new card. The player's hand is then played out as the normal blackjack rules following the Buy or Sell trades.
Graphics
The graphics in Blackjack Exchange are basic but everything you need to play the game comfortably is readily available on the screen. You'll get the real-life casino experience with the chips and cards on the felt. The gameplay involves watching a basic online blackjack table game on your screen with the four player spots and the dealer spot.
Features
Blackjack Xchange offers a revolutionary gameplay format and allows you to bet on the result of each hand. Players get to swap, buy and sell cards, ultimately giving them never before seen control over their play. This means that even if you have a losing hand, you still have a chance to turn a profit and you're no longer at the mercy of the dealer alone. Blackjack Xchange gives you the opportunity to change up your blackjack strategy!
Bonuses & jackpots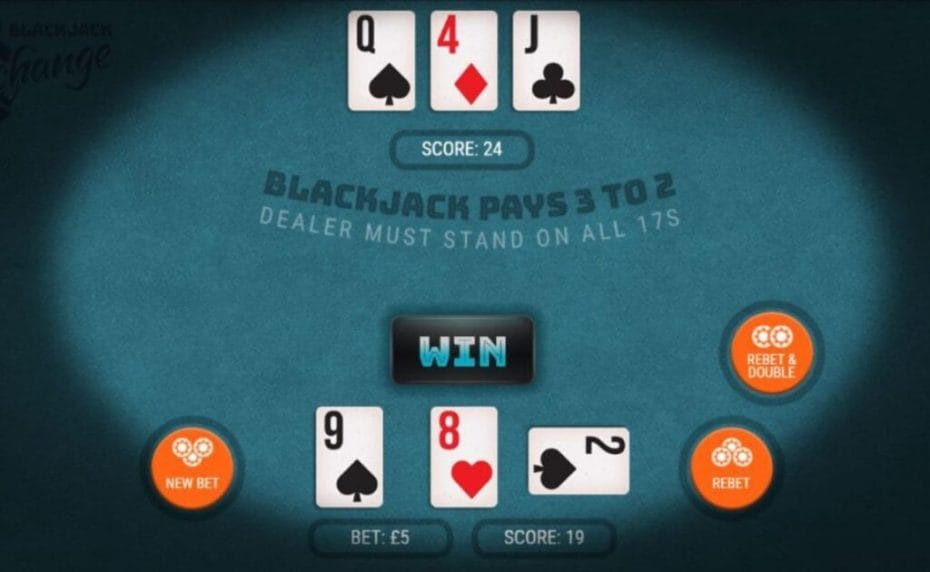 There aren't any bonuses and jackpots to be unlocked in this online casino game. However, Blackjack Xchange's unique gameplay does add an exciting element to the game. Players can put in extra chips to get a better card, or get paid to give up one of their good cards. This makes the game more interesting as the blackjack strategy now comes with a welcoming twist. Both the Buy and Sell prices will depend on the current hand situation. You'll be charged 2.5% above the fair price to Buy a card, and underpay by 2.5% to sell a card.
Similar games
If you're a big fan of classic online casino games and love table games with a twist, Borgata Online has a wide variety of blackjack online and more casino games, including:
Play the best casino games at Borgata Online
Are you looking for the best new casino games and slots to keep you entertained? Borgata Online offers a wide variety of classic table games, slots, and the chance to enjoy live games with live dealers. Download our casino games app and experience a world-class mobile online casino experience!