One of the leading factors to bingo's rise in popularity is its ability to adopt themes and tailor the game towards them. The result is a fun, thrilling and engaging bingo game enjoyed by people from all walks of life. For example, curating a fantasy football bingo night where numbers represent different players – 12 being Tom Brady. Or you can use characters from popular movies. With bingo, you can let your imagination run wild.
Bingo online is experiencing a surge of themed games based on historical eras, cultures, sports and so on. Including themes in your game is a great way to target your audience and create an upbeat atmosphere – just how bingo should be played. In this article, we discuss several popular bingo themes and ones we'd like to see more of.
Six bingo themes to look out for
With so many themes to choose from, the hardest part is finding your favorite one. Playing bingo at home online is a fun way to spend your time off. You can play against friends, host evenings, meet new people via the chat room and win prizes. You also have control over the length of a game, meaning you can create 50-, 60- or 75-ball bingo games if you wish. So, what are the most popular themes in bingo?
1. Favorite sports
A great element of bingo is that hosts are able to create their own bingo cards. This allows you to get as creative as you want. In this instance, we are highlighting favorite sports. Globally, sports are enjoyed by billions, meaning this theme is often a winner.
You can be specific or vague. For instance, if your friends are fans of a particular team, you can alter the game toward that. This can be done by including the team's history in the cards, such as the most games they've won in a row or who is the highest-scoring player in the club.
It also gives you the chance to extend the theme to your party. You can ask people to arrive wearing sports tops and cater the food toward what would be eaten on match days.
2. Irish culture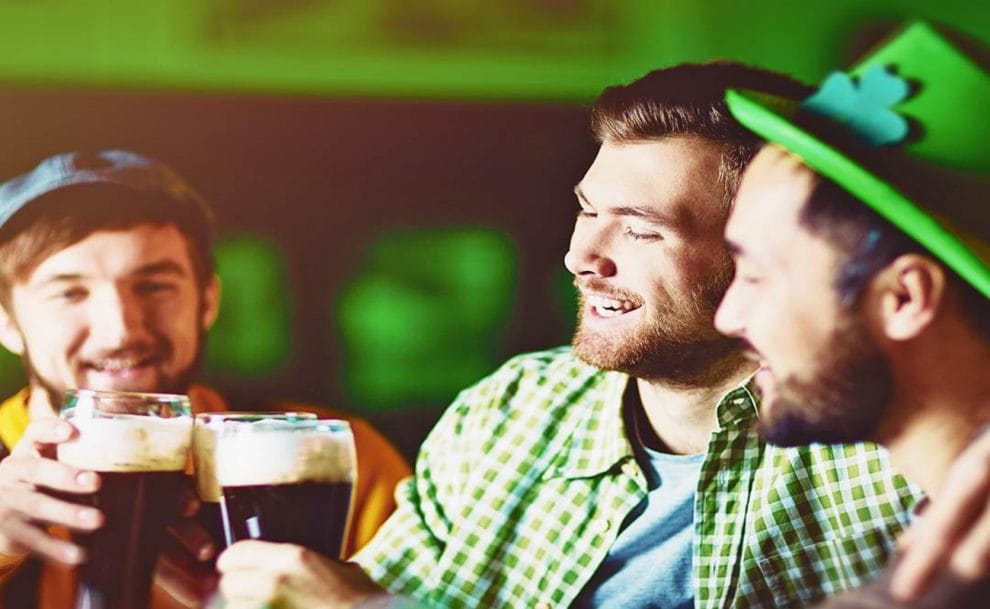 You may not be winning a pot of gold, but Irish-themed games are a favorite among the bingo community. The abundance of folklore and myths in Irish culture offers a mountain of material to use. Games such as Luck o' the Irish and Celtic Fever are among the most played bingo games.
3. Slingo
Slingo is a hybrid of bingo and slots, making for an enthralling game. To play Slingo online effectively, players must be quick and engaged due to the added slot element. And just like bingo, it has the ability to be tailored to certain themes, such as Slingo America's Got Talent.
Primarily from the intrigue of slot players, this variation has attracted new audiences to online bingo. Some of the best Slingo games are Slingo Arcade, Slingo Starburst and Slingo Stampede.
4. Under the Sea
Popular, fun and exciting, Under the Sea has captivated the bingo community. From pirates and sea monsters to adventurous voyages, the ocean comes with many stories that can be adopted into a bingo game. Its combination of high-quality oceanic graphics makes for excellent viewing.
5. Game and TV shows
A great factor of game show-themed bingo games is that they can target any demographic. We'd like to see more adaptations of famous game shows such as Jeopardy, Family Feud and The Price is Right. With the right show, you can get the whole family involved.
The same applies to TV shows. From Friends and Seinfeld to The Office, there are many shows to choose from. And just like sports-themed bingo, you can ask participants to dress up as their favorite character.
6. Patterns
It's easy to get disengaged when overplaying, so it's important to mix it up. This can be done in a variety of ways, but patterns seem to be rising in popularity. Playing with patterns is the process of changing the way a game is won. For instance, rather than winning when all numbers in the box are marked, the host comes up with a prearranged shape to declare the winner.
For example, an arrow, L-shape, football post, holy cross, full house or diamond. Once a player creates one of the selected shapes, they win the game. This can blend in nicely with other bingo-themed games, such as choosing a football post for a football-themed game. Just like patterns, online bingo cards can be tailored to your chosen theme, too.
Play bingo at Borgata Online
Want to play bingo online? Borgata Online is regarded as one of the best online bingo sites. Put your skills to the test with one of our wide array of bingo games in various buy-in amounts so you can play anytime, anywhere on mobile, tablet and computer.
Register today and unlock our endless range of live dealer casino games, online slots, roulette and so much more.